Over the years, I have helped many people who import goods from China find so many wholesale suppliers. To be honest, I selected 1 or 2 reliable suppliers from at least 100 suppliers for all of my clients. That's a headache indeed. But at the same time, I also gained lots of experience in dealing with suppliers.
So, it's necessary to share some of my personal experience in finding wholesale suppliers in China. The information will be practical and surefire for your trade. Read through with patience, and I promise you won't be disappointed. Let us dive right in.
1. Search Suppliers on Chinese Wholesale Websites
There are many B2B platforms where you can find suppliers such as Alibaba, Global Sources, Made in China, DHgate, AliExpress, etc. Here are several common ones for your reference:
Alibaba
Jingsourcing
Made in China & Global Sources
DHgate
AliExpress
Yiwugo
1688
Actually, the processes of finding suppliers on these wholesale websites are similar, which have no shortcuts for anyone. You can choose the suitable one based on your needs. In the following, I'll analyze the characteristics of Chinese wholesale suppliers on each site one by one.
People who want to buy wholesale from China must hear of Alibaba. It is really a good place to find Chinese suppliers, but there are a few misunderstandings that might worry you about the safety of Alibaba. You should pay attention to the following.
Ⅰ. Verified Supplier members are not bound to be good
In the past, there was a Gold Supplier membership on Alibaba. Almost everyone on Alibaba is "Gold Supplier". But now it has been cancelled and replaced by Verified Supplier. Frankly, they are just paid memberships. You can't use it as a criterion for judging a good supplier.
Ⅱ. The top one on the search result is not always good.
Alibaba's search ranking mechanism is different from Google. Its good ranking is often based on expensive ad-rate. Thus, when you search for suppliers of certain products, the top one might not be always a good supplier.
Jingsourcing is a leading sourcing agent in China. You don't need to worry about selecting from so many suppliers. The sourcing specialists will offer a China wholesale suppliers list and help you select a reliable one. With years' experience, they have abundant supplier resources for different product categories.
You can just tell them what kind of product you want. Afterward, they will help you find many different factories to choose from based on your budgets and needs.
Furthermore, they can send different samples to you for better comparison. You can decide which one is better after balancing the quality and prices you can accept. Whether you have experience or not, their sourcing specialists can help you import from China and get quality products at very competitive prices.
If too many suppliers on Alibaba make you go crazy, then Global Sources and Made in China are better alternatives. Here, you won't find as many suppliers as on Alibaba, but the chances of finding a reliable supplier are also higher. Why?
Because both of these sites have much higher auditing standards and fees for members. So, in addition to being able to screen some of the most reliable suppliers in the market; the probability of finding a direct factory is also higher on Global Sources and Made in China.
In fact, you can find the same suppliers on Alibaba, Made in China, and Global Sources. Thus, the MOQ or the product categories you can find on these platforms might have nothing different.
However, the latter two sites specialize in different products from Alibaba. If you deal with machinery or electronic products, I suggest you should go to Global Sources & Made-in-China.
For example, if you want to develop a Bluetooth headset according to your design, finding suppliers on these two sites will be more efficient. Also, the suppliers will be more professional.
The MOQ on both sites is small. If you're new to the business and just want to place an order for a few hundred dollars, you can visit AliExpress or DHgate.
When you reorder from the same supplier, the quality of the product might be different from your first order. Since the suppliers on the two sites usually source the same product from various factories, they cannot guarantee consistent quality.
But don't let one terrible experience lead you to doubt the safety of buying from AliExpress or DHgate. Actually, most AliExpress and DHgate sellers are legit. You should try to keep in close contact with them to avoid such issues.
You can find suppliers who sell their own branded products. They will pay more attention to the product quality. But it's hard to distinguish yourself from other competitors because others also purchase these brands.
In brief, if you are running a long-term business, or are an Amazon seller, I will not recommend you to purchase from these two sites. If you are new, please ensure that you know how to use Dhgate and Aliexpress safely before buying.
Obviously, Yiwugo is related to suppliers in Yiwu. Actually, it is a website gathering China wholesale suppliers from different Yiwu markets. The markets include Yiwu International Trading City, Huangyuan Clothing Market, and Yiwu Production Material Market.
You can send inquiries to suppliers online. Or you can use it as a tool to search for information about the suppliers covering their contacts, store address, and product categories.
1688 is a wholesale marketplace only for Chinese buyers. That's why it has only a Chinese version. Besides, some people think that 1688 suppliers are all factories. That is not true.
Actually, you can find the same suppliers on 1688 and Alibaba. That is to say, there are trading companies as well as factories on the website of 1688, just like Alibaba. If you want to buy from 1688, you will meet many hassles. In short, it is not a suitable platform for non-Chinese people.
2. Find Wholesale Suppliers by Visiting China
Some people may want to how to find suppliers in China personally though it might be a great challenge. In this way, you're likely to get lower prices and better products from these direct supply sources. I will give you some practical tactics for finding suppliers from the aspect of the following sourcing methods:
China wholesale markets
Trade fairs
Industrial clusters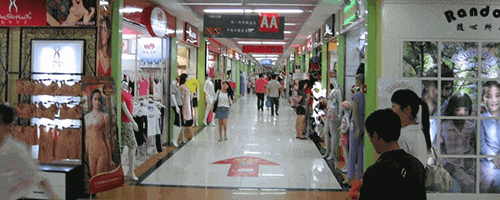 There are so many wholesale markets for different product categories in China. Just like searching suppliers online, you can find hundreds or thousands of China wholesale suppliers in each wholesale market.
Yiwu, Guangzhou, and Shenzhen are three major trade cities in China. If you want to find suppliers in the wholesale markets, I recommend visiting these cities. Every wholesale market in these trade cities attracts suppliers from the surrounding industry belts.
Yiwu
Yiwu has the world's largest wholesale market, which covers more than 70,000 booths. It has five main districts, each with 3-4 floors. All the areas are connected and the layout of all the stores is quite standard.
For example, if you want to import toys from China, all the toy suppliers in the market are gathered together in one area. It's easy for you to compare the price and quality of products from several suppliers.
Guangzhou
If you trade in clothing, bags, luggage, watches or electronics, come to Guangzhou. Guangzhou has the largest luggage and clothing wholesale market in China. The wholesale market in Guangzhou is spread all over the city.
Shenzhen
If you want to wholesale electronics from China, I also recommend visiting Shenzhen. You can find a wide range of electronic products in this magical place. For example, after the release of Apple's new product-iWatch, many smartwatches with similar functions to this iWatch were instantly available in Shenzhen.
Huaqiangbei in Shenzhen is a premier electronics hub in China. The electronic wholesale markets are located in those different buildings. Seg Square is one of the most popular electronics markets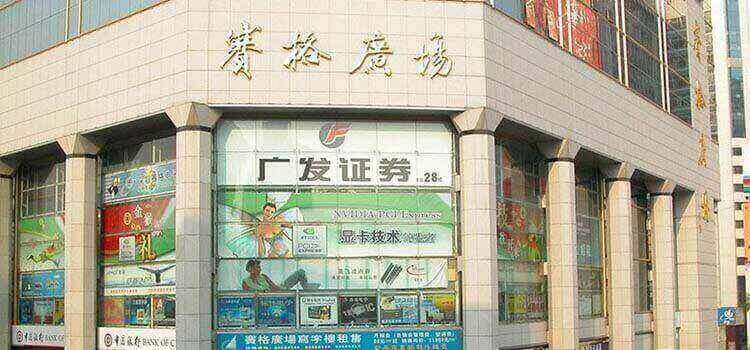 In conclusion, no matter which markets you want to go to, you should pay attention to several things in common:
Most suppliers in markets don't accept US dollars, only take RMB, and you can't pay by wire transfer.
Find a competent interpreter in advance to help you communicate with the suppliers.
Find the freight forwarder in advance to helo you arrange the shipment in time. You can also consult with them about import matters.
Or forget the first three points, find a local sourcing agent to help you complete the purchase in the wholesale market, then arrange shipment to your country.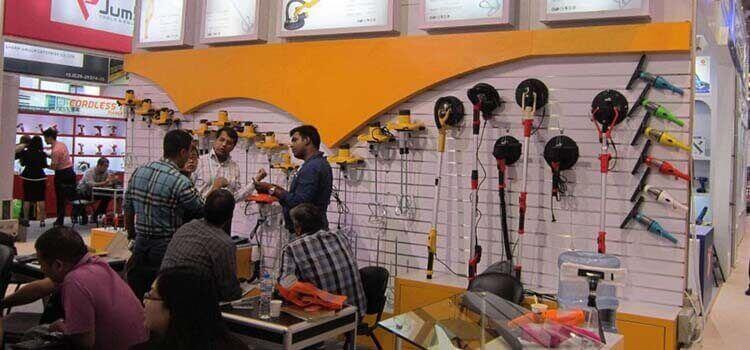 There are two types of exhibitions in China–comprehensive exhibitions and professional exhibitions. I'll talk about them respectively.
First, the comprehensive exhibitions are easy to understand. Canton Fair is one of the most famous comprehensive exhibitions in China. You will find a wide range of product categories at the fair.
Furthermore, professional exhibitions just show a single-category product. You can find various suppliers in one product category at these fairs. For example, if you want to buy baby bottles, it is more suitable to go to the CBME than Canton Fair.
Of course, China is a labor-intensive production country. Moreover, different regions have different advantages. Hence, products made in China all have their industrial clusters. Plus, you can easily find China manufacturers in the industrial clusters, which only sell products through trading companies.
In addition, Zhejiang and Guangdong are the two leading industrial provinces in China. If you want to import from China, I recommend going to the two places. There are different industrial clusters in Zhejiang and Guangdong, such as Yiwu, Shaoxing, Wenzhou, Guangzhou, Shenzhen, etc.
For example, if you want to find cheap daily-used products, you can come to Yiwu, which is the world's largest wholesale center. Or if you want to buy leather bags, you can go to Guangzhou.
Moreover, below are the industrial clusters and their respective product category for your reference:
| Industry Category | Cluster |
| --- | --- |
| Small Commodities & Gifts | Yiwu |
| Digital & Electronics Products | Shenzhen |
| Children's Clothing | Zhili, Jimo, Guangdong |
| Hardware products | Yongkang |
| Beauty & Personal Care | Guangzhou |
| Home Textiles | Tongxiang, Nantong |
| kitchenware | Tongxiang, Chaozhou |
| Home Decorations | Foshan |
| Bulk raw material | Yuyao (Plastic), Dongguan (Coatings) |
| Textile | Guangzhou, Shaoxing |
| Packaging | Cangnan, Guangzhou |
3. 5 Types of China Wholesale Suppliers
In this chapter, I will elaborate on different types of so-called Chinese wholesale suppliers, and their roles exactly are in the supply chain. I will classify all Chinese suppliers into five categories and introduce them one by one.
Manufacturer
Trading company
Sourcing agent or sourcing company
Small wholesaler or dropshipper
Wholesalers of overstocks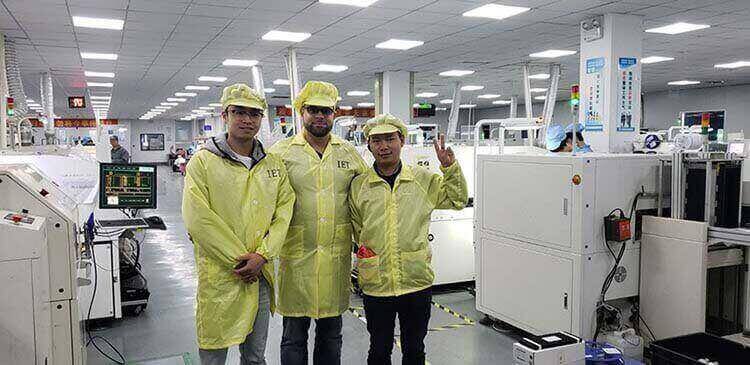 Manufacturers are the source of products for all kinds of suppliers in the market. As for you, the manufacturer is a supplier who will offer you the products at the lowest price. There are two types of manufacturers in China. I'll introduce them respectively.
The first manufacturers are those who don't have their own English salesmen. They usually sell their goods to foreigners through trading companies and sourcing agents. You can neither find them on Alibaba nor trading fairs. Most importantly, the prices of such factories are the best.
The second ones are those who have their own English salesmen. They usually participate in exhibitions in China and abroad. Also, you can find them through Alibaba or google search. Since they usually have their online stores on Alibaba and some have independent websites.
In contrast with the first ones, the prices you get at the second ones are comparatively higher. However, they are still lower than the prices offered by a trading company. Plus, the MOQ offered by these factories is generally very high. So, if you find such a manufacturer on Alibaba, your expected MOQ is perhaps above $4000-$5000.
Trading companies are also called middlemen, who can help importers procure products from China. There are many trading companies on Alibaba. Sometimes, you may stumble upon self-proclaimed factories on Alibaba, but actually, they are trading companies as well.
Usually, trading companies work with many factories, so finding a good factory is not difficult for them. And you can get a relatively small MOQ (generally at $1000-$2000 at the beginning) because trading companies and factories have long-term cooperative relationships.
Sourcing agent or sourcing company
Sourcing agents/companies focus on sourcing services rather than selling their products. Compared to trading companies, sourcing agents are more flexible.
Thus, many Amazon sellers prefer a sourcing agent that can act as your representative in China.
You just need to tell them what you want. Then you can enjoy the complete import services including finding suppliers, production follow-up, quality inspection, and shipping arrangements.
Hiring a sourcing agent is the best option for those who want to source different products from China. For instance, if you want to purchase three products, you will need to find individual suppliers for each product. Plus, you need to compare at least five suppliers per product to find the best option.
So, just imagine how many suppliers you have to find and deal with if you need dozens or hundreds of products.
In addition, many experienced Amazon sellers also like to choose sourcing agents to help them. For example, we have a client from the Czech Republic. He started with hundreds of thousands of dollars and has purchased products worth 4 million dollars so far. With complete trust after the long-term cooperation, he let us maintain his supply chain, and meanwhile, he devotes himself to the marketing of the products.
Small wholesaler or dropshipper
Small wholesalers are generally on DHgate, AliExpress, and other distribution platforms. Usually, the MOQ on these platforms is relatively small, but dozens of units are also available.
China dropshipping suppliers ship the products directly to the customers, so you never see or handle the product yourself. Besides, dropshippers or wholesalers often purchase products from different factories. Due to the two factors, it's hard for you to guarantee product quality.
Consequently, if your customers have high-quality requirements for products, I don't recommend you to find small wholesalers or dropshippers. Of course, you can test the market this way when your online business starts, but it's definitely not a long-term solution.
Wholesalers of overstocks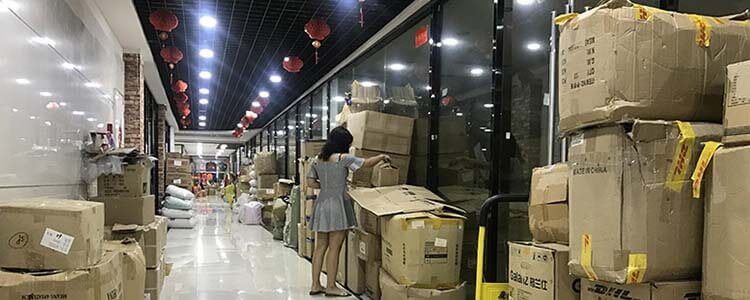 There are two kinds of overstock products. Ones are stocks from manufacturers and wholesalers. Others are products with minor flaws but still can be used. Wholesalers need to get rid of these products and they usually sell the products at reduced prices.
Some markets specialize in selling overstocks in China. At these overstock markets, you can buy a pair of jeans for less than a dollar, or buy a toothbrush for a few cents. Later, you can sell them back in your country's local market.
There are two largest overstock markets in Guangzhou and Yiwu. If you want to buy overstock clothing, then go to Guangzhou and if you want daily consumer goods, then go to Yiwu. Yiwu has two overstock markets, Wuai and Jinfuyuan.
Take note: You will find some products with trademarks such as Nike, Adidas, Gucci, or other's private labels. Avoid purchasing these products or let your suppliers remove the logo for you because the Customs Clearance of products with a trademark is not always smooth.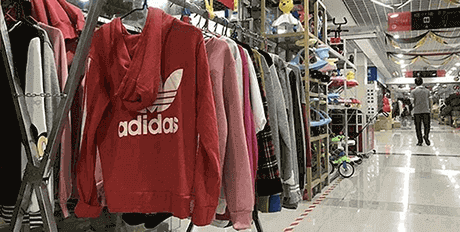 4. Choose China Wholesale Suppliers based on your Business
Every business is unique and also has individual requirements. Therefore, which kind of supplier is suitable also depends on your unique business models and the scales of each period.
I have divided the importers into the following five categories and will give you practical advice for each type of importers. Analyze your business model in-depth and then read the corresponding instruction:
The sellers of eBay, Shopify, Wish (Multiple SKUs make them profitable)
Amazon Sellers
Importers who specialize in importing certain products, such as AUTO PARTS
Importers who want to develop a product based on their own ideas
Importers who have or plan on opening local supermarket chains
The sellers of eBay, Shopify, Wish
When selling on eBay, Shopify, Wish, you'd better show as many kinds of products as possible in the shop and store lots of inventories.
Usually, big sellers can easily purchase and keep a large inventory of products. However, the order quantity of small or medium sellers is not large, since they must test the waters and evaluate the market response for the products during the initial stages.
Each product will only need a small amount of inventory to test the market. After the test period, you can purchase goods that had a good response at a large amount.
So, in this case, DHgate and Aliexpress are the perfect places to start with for small or medium sellers.
Are you an Amazon seller? Well, today you'll be leaving with a truckload of practical and efficient tips that will boost your business. I have served more than 1,500 Amazon sellers over the years and hence have a lot of good advice to share.
The marketing principle of Amazon is essentially different from the above three e-commerce platforms. Amazon is committed to giving users a good experience in terms of product and customer service. So, the success mantra here is:
Good product + Right marketing strategy = Good Ranking
Thus, for Amazon sellers, a good product and a stable supply chain are of importance for the start of your business. I have met some young clients selling only one or two products on Amazon and have already earned their first bucket of gold.
It's worth noting that if you buy from Alibaba, many China suppliers on Alibaba will give you a large MOQ of even up to $2000 at the beginning. Don't give up. Instead, try to communicate with suppliers. Usually, there is some room to maneuver, though you may get a 20% higher price.
If you're satisfied with the supplier and the quality of the products, you should not concern about the high price. Once the sales volume of your listing is stable, you can slowly increase your MOQ to lower your unit cost and accelerate your profit.
Importers who specialize in importing certain products, such as AUTO PARTS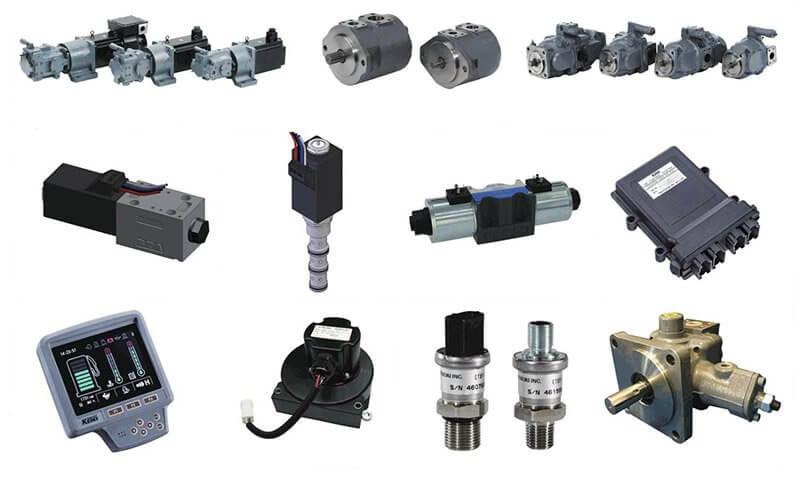 Unlike consumer goods, certain products like auto parts have a high demand for knowledge of various technical parameters, materials, and more to evaluate the quality.
In this case, you should find suppliers with abundant experience and expertise in the product category. I recommend you search online suppliers or hire a sourcing agent. Both options have benefits and drawbacks. You should weigh them and identify the best possible option that works.
When you find suppliers online, you can let them source other related products for you, especially when you have a lot of product lines. As a result, you can take good advantage of their expertise and supplier resources to save your time.
Moreover, hiring a sourcing agent directly is also a good choice. To note, you should also find a very professional and experienced sourcing agent in this industry. You can't just find a sourcing agent who is mainly engaged in sourcing daily consumer goods because they tend to take more time but still find unsatisfying suppliers.
Importers who want to develop a product based on their own ideas
Developing the idea into a tangible and marketable product is not as simple as printing a logo or replacing the product materials. I am talking about the innovation of product performance and appearance.
If you want to develop and manufacture a new product in China, manufacturers are suitable for you. They will generally give you a lot of advice on product design and will also help you develop the product at the lowest possible price.
If you don't find a manufacturer you are satisfied with, you can try to find a sourcing agent to help you out. For instance, we once helped Osmay, one of our clients, successfully develop an auto-stirred baby bottle under the brand "Baby Blendy".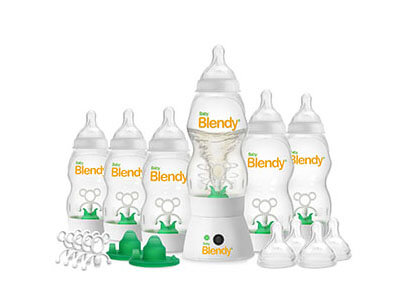 Sourcing agents will find the right manufacturer from all over China based on your product design requirements and your budget. The surprising fact is that the agents can find suppliers you can't find on Alibaba or even at the fairs.
Besides, they can personally take you to the factory, help you negotiate with the manufacturer, and visit the latest product showrooms. They play the roles of a negotiator, translator, and supervisors to ensure that all your requirements are met.
Of course, some of China's major fairs are also good places to find relevant suppliers. But to find these suppliers at fairs and exhibitions, you must visit China at a fixed time every year and participate in the fairs.
Importers who have or plan on opening local supermarket chains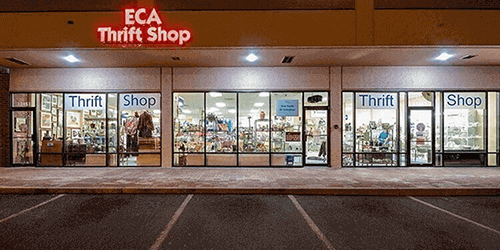 Importers who open local supermarket chains generally need tens of thousands of products. They can procure some from home countries, but mostly from China. Many importers without any experience worry about finding the right suppliers in China.
Believe me, it is an incredibly daunting task indeed. In fact, outsourcing is the best bet. For example, most of the large retailers like Walmart, Costco, Carrefour, etc., do not source the products themselves in China, but purchase goods through trading companies or sourcing companies.
5. Five Tips to Verify Reliable China Wholesale Suppliers
$100 for an iPhone X? Undoubtedly a scam. You can easily identify something that doesn't conform to the logic of the market.
Actually, most Chinese suppliers are now doing legitimate business. What you should focus on is whether they're worth long-term cooperation. So I'll give you some tips to verify a reliable supplier from the following aspects:
A balance between quality and price
The expertise of the salesman
Efficiency of communication
Responsibility
Background of the supplier
Balance between quality and price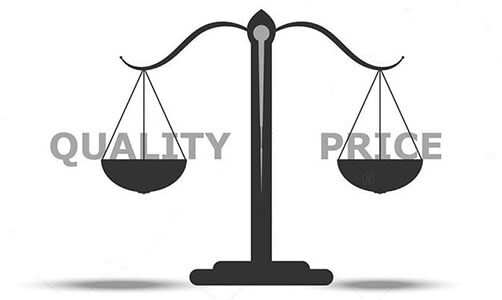 You will always find cheap products on the market. But I bet you won't purchase products that are 15% cheaper than the lowest price in the industry. After all, you get what you pay for. You should adjust your budget under the premise of ensuring product quality.
Some time ago, an Amazon seller sent us an inquiry to look for surveillance cameras. We gave him three suppliers to choose from. But he thought that the price was high so he found a supplier offering him $1.85 cheaper than ours.
After 3 months, we received an email from him saying that he had purchased 1000 surveillance Cameras in total but received only 927. Worse, there were some defective products. Thus, he asked us for advice. I just want to say, don't try to save a little and end up losing a lot.
Expertise of the salesman
I think a qualified salesperson should be very familiar with the products he is selling. He should know some related knowledge about the products, such as the pros and cons of different materials, the costs, and the relevant certificates required for import and export.
The salesman assigned to you by the suppliers is random, no matter on Alibaba or at the fairs. Once you show them that you are a big purchaser right at the beginning, they will send the salesman who has been in the company for a long time to serve you.
If it's tough for you to communicate with the salesman, you can ask for a better, more professional salesman.
Efficiency of communication
Time is money, and hence effective communication is critical. Timely communication can solve most of your troubles and will make the process much smoother.
In international trade, communication mainly relies on Emails. But a long time difference may lead to delayed responses. Using a common chat tool can solve this problem. Some Chinese suppliers may use Whatsapp or Skype, but they might not check the messages on time, while some suppliers don't use them at all.
Thus, I suggest you install a Chinese app like WeChat, on your phone. In Europe and America, not everyone uses Facebook to communicate, but in China, everyone uses WeChat in their daily life. They will reply to you at any time, even on weekends.

A responsible supplier treats all the orders equally. No matter how large or small orders are, he will always have a positive attitude because he wants to establish long-term cooperation with you.
The attitude towards dealing with these problems also reflects whether a supplier is responsible. A good supplier understands the truth of win-win and is willing to take responsibility for his mistakes. He can even make himself unprofitable because there are some unexpected problems in order, but he will not let you suffer unreasonable losses.
Various challenges and obstacles are bound to occur when purchasing existing brand products from China or customizing a product, especially during production.
For example, the factory may print the logo in the wrong position, or not make the change as your requirements, etc. This is why choosing a responsible supplier becomes much more important.
Background of the supplier
Before placing an order, you should check the suppliers from all aspects beyond letting them send you samples. Although you can't completely avoid the risks, you can do your best to avoid some troubles.
If you find a supplier on Alibaba, you can ask him whether they can accept trade assurance. If the supplier is glad to promise you, it means they're confident about the products.
For example, you can check their business license and the certificates of the products exported to other countries, which are under their company name. That can prove that this supplier has been selling this product for a long time.
6. Four Tactics to Deal with Your Long-term China Wholesale Suppliers
In business, you should always try your best to create favorable conditions for thriving your business. Here, I will share with you some tips drawn from the experience of dealing with suppliers for years.
Ask for better payment terms
For big and small importers, steady cash flow will help your business grow fast, especially for e-commerce businesses, such as Amazon, and Shopify.
In the case of Amazon, you pay in full when you place an order. It is assumed that the shipping will take 1-1.5 months, while the goods tend to sell out in around 2 months. Then, the money will be released by Amazon (assume 30 days). If everything goes well, your return on investment will take at least 4 months. If you borrow from a bank or never get someone else's investment, your annual business growth is limited.
Thus, you can negotiate with your suppliers for longer payment terms, which can improve your cash flow.  However, it's challenging to get their support in the beginning. If you have reordered the same product more than three times, it will be a chance to strive for a longer payment term from your supplier.
For example, our company sources goods for a company in Europe. We have established trust in each other after six-month cooperation successfully. Now, they don't need to pay the deposit when placing the order but only pay the order off before containers arrive at the seaport of Hamburg, Germany.
Usually, there are three types of payment terms:
Wire Transfer (Pay 30% deposit before production, pay 70% balance payment before shipment)
Wire Transfer ( Pay 30% deposit before production, pay 70% balance payment before goods arrive at the port of your country)
LC and OA (Letter of credit & Open account)

Wire Transfer 30% 70% (Before shipment)
In this way, the supplier asks you to pay a 30% deposit while placing the order and pay the balance before shipment. Then, the China wholesale suppliers will arrange to ship to your country. Most suppliers use this payment term but it can't help your cash flow much.
Wire Transfer 30% 70% (Before arriving at the port)
This method also needs you to pay a 30% deposit and then 70% of the balance payment before your shipment arrives at your national port. Then you take the bill of lading that the supplier gave you to pick up your goods at the port. If your products are shipped to the west coast of the United States, it means that you have won at least one month's shipping time.
LC and OA
In brief, L/C is the payment commitment issued by the bank according to the importer's requirements. That is to say, the importer promises to pay the supplier sometime in the future, so L/C has a potential role in financing guarantee.
OA is not a common payment method. Under this term, you pay the suppliers after the products arrived. It has high requirements for the credit of the importers and the supplier's capital flow. Wal-Mart generally uses OA.
Therefore, this way gives most importers a second alternative to wire transfer 30% 70% (Before arriving at the port).
Negotiate with the supplier when exchange rate changes a lot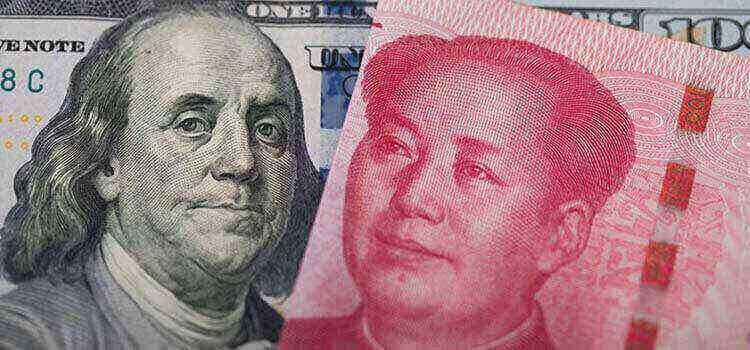 The exchange rate is dynamic data that changes in real-time. Normally, it changes between 5%-10% in half a year or a year. You don't need to worry if the fluctuations aren't significant since suppliers do not adjust product prices for slight exchange rate variations.
For instance, if the rate drops from 6.5 to 6.2, it will not affect your product prices too much. However, if the exchange rate goes down a lot and your goods are high value, in this case, you can negotiate with the supplier to update the product price. One day, for example, the exchange rate was 6.9, falling back to 6.2. At this time, the supplier will adjust the price for you.
Ask your regular supplier first before sourcing a new item
A reliable and long-term cooperative supplier is also your resource; you should make good use of the resources. When you want to buy a new product, you can consult with your old supplier. You can let him purchase for you. It not only saves time but also reduces potential risks. Or he can provide you with some information about other reliable suppliers, which will also help you a lot.
Get suggestions from your supplier when developing a new design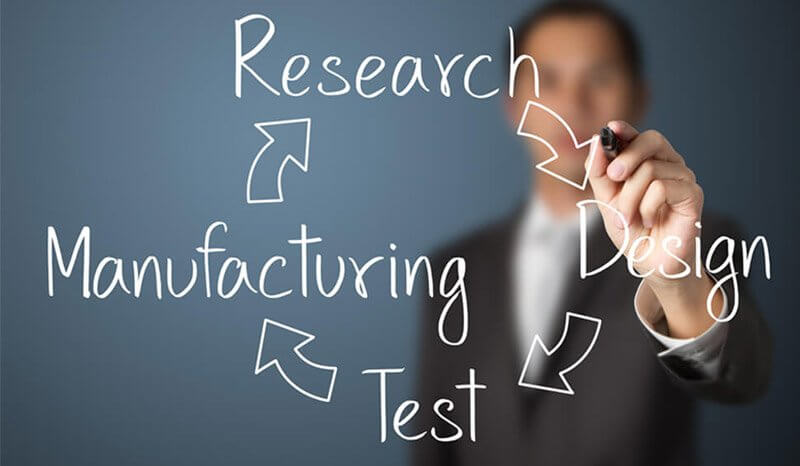 You should also take the initiative to ask your supplier what the latest product is in this quarter. The suppliers always improve the product based on feedback from other customers. You should always keep an eye on trends and what products your competitors are selling.
Many customers of the supplier, for example, require using leather at the bottom of a canvas diaper bag. At this time, you may also consider whether you need to upgrade your products.
Becoming the first to sell the most popular products will make you earn more, particularly in the fashion industry. All in all, the information from your suppliers is important for your product ideas.
Finding the right product supplier is akin to finding a life partner, requiring effective communication and a thorough understanding. However, in reality, it can be challenging to determine whether a supplier is good or bad until you actually start working with them. That's where Jingsourcing can help.
We are a leading sourcing company in China. So far, we've helped 4000+ clients worldwide to source good quality products. We have our own database of suppliers, who have passed strict factory audits and have worked with us many times with good performance. This means that we can quickly help you match the right supplier with the most competitive price.
In addition, we can help you follow up on the entire production process, supervise the factory to deliver goods at the agreed time, control product quality, and arrange transportation.
Find Jingsourcing for reliable, professional China suppliers.