Every business is unique and also has individual requirements. Therefore, the suppliers that your business needs are also different due to your unique business models and scales of each period. Obviously, the way to find suppliers will also vary.
Over the years, I have helped many people who want to import from China. To be honest, I selected 1 or 2 reliable suppliers from at least 100 China suppliers for all of my clients. I don't deny that it's really a headache. But at the same time, I also gained lots of experience in dealing with the suppliers. I think it's necessary to write an article to share some of my personal experience and practical and surefire ways to find wholesale suppliers in China.
Finding suppliers in China is a big topic, and hence I want to divide it into several parts for a detailed discussion. Read through with patience, and I promise you won't be disappointed.
Chapter 1: Choosing a Supplier That Matches Your Business Well
Many people ask me directly: "Jing, finding suppliers in China is so frustrating, either my MOQ is not enough, or the product cost is outside my budget." Some new Amazon sellers are upset to tell me: "The listing has steady sales finally, really happy to place a second order with the previous supplier, but there was a quality difference in the two batches of goods, which led my listing to attract many bad reviews, it's a nightmare."
In order to avoid such similar instances, you must make sure of a few things before starting your hunt for a supplier. The first step should be conducting an in-depth analysis of your business model. Make sure you evaluate the market of your products, niche, and the required quantity of your first purchase order. Choosing a supplier that matches your business well can serve your business better.
I have divided the importers into the following five categories, and will give you practical advice for each type of importers:
The sellers of eBay, Shopify, Wish (Multiple SKUs make them profitable)

Amazon Sellers

Importers who specialize in importing certain products, such as AUTO PARTS.

Importers who want to develop a product based on their own ideas.

Importers who have or plan on opening local supermarket chains.
1.  eBay, Shopify,wish (Suppliers for online store)

The commonality of these three e-commerce platforms is to ensure the diversity of products as much as possible. That is to say, a seller's shop has many kinds of products and stores lots of inventories.
Here big sellers can easily purchase and keep a large inventory of products. However, the order quantity of small or medium sellers is not high, since during the initial stages sellers must test the waters and evaluate the market response for the products they are offering. Each product will only need a small amount of inventory to test the market. After a period of analyzing sales, a large amount of stock can be purchased for the goods that had a good response.
So, in this case, should you directly visit the manufacturer for purchasing products? Certainly not! The best approach would be to contact some online wholesalers and purchase a small number of products to test the market. DHgate and Aliexpress are the perfect places to start with.
Yes, I am not recommending Alibaba here because the suppliers on Alibaba generally have a high MOQ. The purchase amount of a product must be at least $1000 or more. For example, if you just want to place an order worth $300-$500 or less, believe me, most Alibaba suppliers will not accept such a small order. Even if you meet a few suppliers who are willing to work with you, you will not get the quote you want.
Furthermore, if you need some fulfillment service like Shopify, again Alibaba won't be a good choice since this sizeable B2B site will not provide this kind of service. DHgate, AliExpress or some other independent distribution websites are your right choice.
2. Amazon Sellers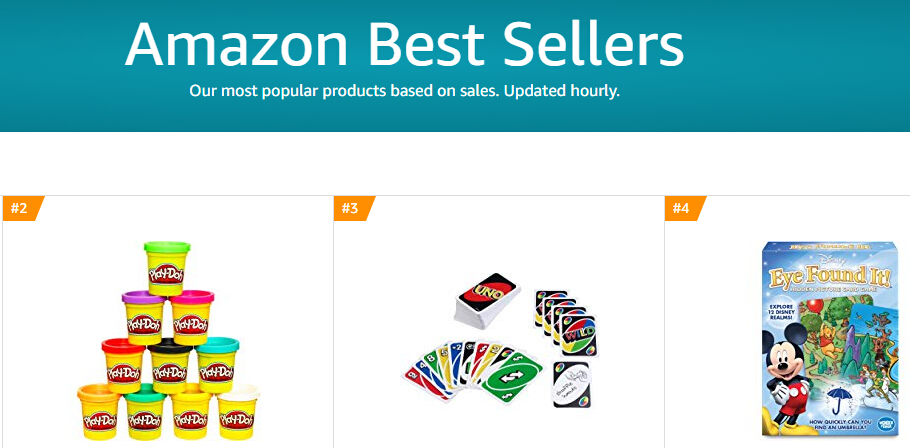 Are you an Amazon seller? Well, today you'll be leaving with a truckload of practical and efficient tips that will boost your business. I have served more than 1,500 Amazon sellers in the past three years and hence have a lot of good advice to share. Amazon's marketing principle is essentially different from the above mentioned three e-commerce platforms. Amazon is committed to giving users a good experience in terms of product and customer service, both. So, the success mantra here is:
Good product + Right marketing strategy = Good Ranking
So, for Amazon sellers, a good product and a stable supply chain are of paramount importance for the start of your business. You should be more careful when looking for suppliers. If you are an Amazon seller, and reading this part of the content, I believe you will be deeply touched. I have some young clients who are selling only one or two products on Amazon and have already earned their first bucket of gold.
It's worth noting that if you look for a supplier on Alibaba , many Alibaba China suppliers will give you a large MOQ of even up to $2000 at the beginning. Don't give up, try to communicate with suppliers, usually, there is some room to maneuver. You can get less MOQ, but it will mean that the price may be 20% higher. If the supplier is reliable, and the quality of the subsequent products is also guaranteed, then I suggest don't be too concerned about the starting price. Once the sales volume of a listing is stable, you can slowly increase your MOQ to lower your unit cost and accelerate your profit.
In addition to finding suppliers on Alibaba, you can also come to some of China's exhibitions. Visiting China will allow you to communicate with suppliers for negotiating a better deal directly, and you may also find some unique products that are not available on Alibaba.
3. Importers who specialize in importing certain products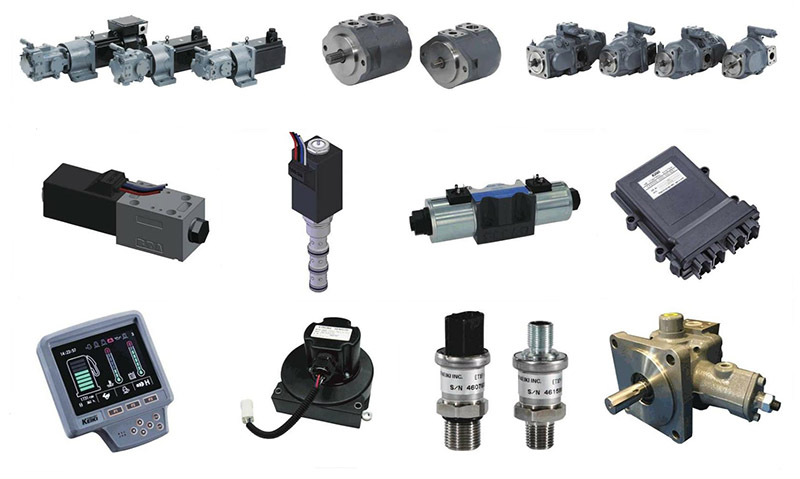 This section is focused on importers who are in need of a particular type of industrial products, such as auto parts. Unlike consumer goods, this category of products demands knowledge of various technical parameters, material, etc. to evaluate the quality. In addition to that, each product has several variations which makes it even more daunting to check the product just by looking at the exterior.
In this case, whether you opt to purchase from online suppliers or hire souring agents, experience and expertise in the product category is important. Here, I will explain the pros and cons of both the purchasing options in detail so you can make the right choice. Read on.
You can opt to browse Alibaba in search of relevant suppliers and also deal with short-listed suppliers yourself. However, if you have a lot of product lines, you will have to spend a lot of time looking for suppliers of all the different product categories. It's really tedious work. In this case, if you are able to find a reliable supplier through Alibaba, you can train him to be your sourcing agent. Let him help you source other related products. The advantage of using this strategy you'll be able to avail the services of an industry professional and leverage his network and resources. You will also save time in search of the required products and their suppliers.
Hiring a sourcing agent is also a good choice. However, it's important to take the agent's understanding of this product category into consideration. In addition to that, you will also have to find a very professional and experienced sourcing agent in this industry. You can't just find a sourcing agent who is mainly engaged in sourcing daily consumer goods because they will take more time to research your product. Apart from that, it is also very likely that the agent will find a supplier that you are not very satisfied with.
Both options have benefits and drawbacks. It's up to you to weigh them and identify the best possible option that works for you.
4. Develop a product based on your own ideas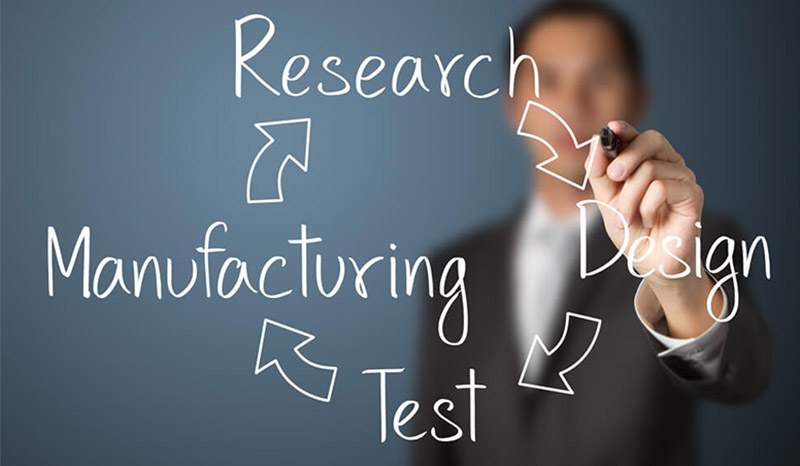 Many people have their own products ideas. Of course, developing the idea into a tangible and marketable product is not as simple as printing a logo or replacing the product materials. I am talking about the innovation of product performance and appearance. In this case, I won't let you go directly to find a sourcing agent. Osmay, One of our clients, who successfully developed an auto-stirred baby bottle under the brand name Baby Blendy, did not find us in the first place.
In the absence of product development and experience in import, the normal mindset is to go to Alibaba to find the relevant product suppliers to know more about the details, and then come directly to China to visit the suppliers who you feel are doing well. Let them help you develop and implement your product ideas. The only drawback of this approach is that it takes lots of time to deal with the factory and all the things you need to do yourself. If you're not lucky, the supplier will offer you an unreasonable product price, or the quality of the product will not stand up to your expectations.
If you don't find a manufacturer you are satisfied with by yourself, you can try to find a sourcing agent to help you out. They will find the right manufacturer from all over China based on your product design requirements and your budget. The surprising fact is that the agents can find suppliers you can't find on Alibaba or even at the fairs.
What's more? They personally take you to the factory, help you negotiate with the manufacturer and visit the latest product showrooms. They play the roles of a negotiator, translator, and a supervisor to ensure that all your requirements are met.
Of course, some of China's major fairs are also good places to find relevant suppliers. But in order to find these suppliers at fairs and exhibitions, you must visit China at a fixed time every year and participate in the fairs.
5. Importers who open local supermarket chains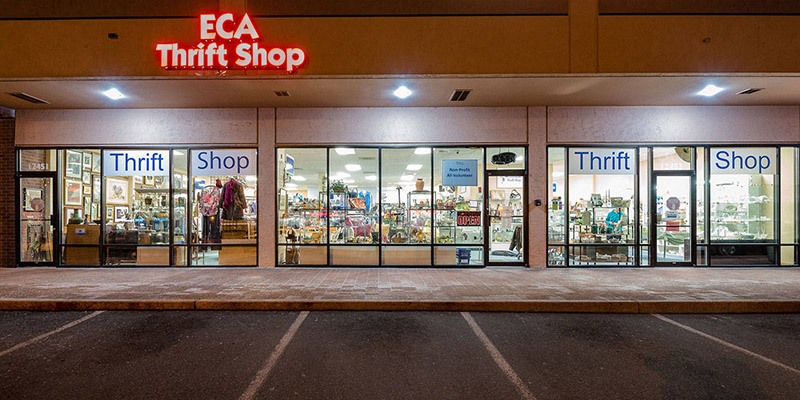 Importers who open local supermarket chains generally offer tens of thousands of products. Several products can be procured from their home countries, but there is a wide assortment of products that they need to purchase from China. However, the importers who do not have any experience in buying goods from China find themselves worrying about a lot of factors like finding the right suppliers, regulation compliance, and transport, etc.
To be honest, you can find the suppliers yourself in China, but believe me, it is an incredibly daunting task. You have to spend a lot of time in search of suppliers for various categories of products. The best approach is to have only one source and therefore outsourcing is the best bet.
In fact, most of the large retailers like Walmart, Costco, Carrefour, etc., do not source the products themselves in China, but purchase goods through trading companies or sourcing companies.
Chapter 2:  Six Major China Wholesale Suppliers
Now that you've read my details explanation of best options for procuring products from China as per your business model, I hope that you are clear about the very first step. So, let's move on to the next level. In this chapter, I will elaborate on who these so-called Chinese suppliers are, what exactly are their roles in the supply chain, and how the different suppliers partner among themselves. First, I will classify all Chinese suppliers into six categories and then introduce them separately.
Manufacturer

Trading company

Suppliers in domestic wholesale markets

Sourcing agent or sourcing company

Small wholesaler or drop shipper

Wholesalers of overstocks
1.  Manufacturer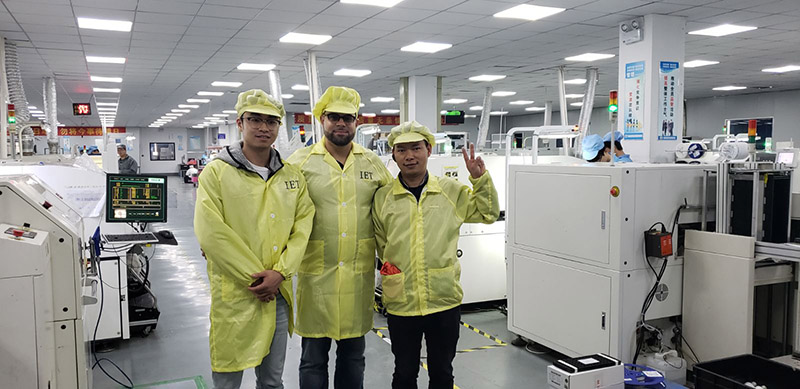 The manufacturers are the source of products for all the different types of suppliers in the market. As for you, the manufacturer is the supplier who will offer you products at the lowest price.
There are two types of manufacturers in China. First ones are those who don't have their own English salesman. They usually cooperate with domestic trading companies and sourcing agents, which means that these factories sell their goods to foreigners through trading companies and sourcing agents. The prices of such factories are the best.
The second type of manufacturers is those who have their own English salesmen. They usually participate in exhibitions in China and abroad and also have their own online store on Alibaba. Some of these manufacturers also have their own independent websites online and even indulge in online marketing.
You can search for them on Google. The prices you get at this kind factory are comparatively higher than the manufacturers who deal through trading companies. But at the same time, their rates are lower than the price offered by a trading company. Plus, their MOQ is generally very high. So, if you find such a factory on Alibaba, you can expect their MOQ to be above $4000-$5000.
If you specialize in certain products or want to develop your own product, manufacturers are suitable for you. They will generally give you a lot of advice on product design and will also help you develop the product at the lowest possible price.
2. Trading company
Trading companies are also called middlemen, who also help importers procure products from China. There are many trading companies listed on Alibaba, and you may also stumble upon factories on Alibaba that are actually trading companies. However, most of the times you can't identify whether the supplier you are working with is a factory or a trading company, especially if it's your first time on Alibaba. I have already written an article before on "Sourcing Good Suppliers on Alibaba", which offers several practical tips for your reference.
There are also some suppliers that will tell you directly that they are trading companies that can help you find a good factory. This is true. Usually, trading companies work with many factories, and finding a good factory is not difficult for them. Trading companies commit to trading service and have their own English salesmen, so communicating with them is also more comfortable.
Additionally, you can get a relatively small MOQ (generally at $1000-$2000 at the beginning) because trading companies and factories have long-term cooperative relationships.
3. Sourcing agent or sourcing company
Such companies don't sell their own products; they are more focused on sourcing services. You can enjoy complete import services that include finding suppliers, production follow-up, quality inspection, and shipping arrangement. Therefore, many Amazon sellers prefer the services of a sourcing agent.
Compared to trading companies, sourcing agents are more flexible. They can help you find any product you want in China. Frankly speaking, a sourcing agent acts as your representative in China. You just need to tell them what you want, and they will procure the product for you.
Hiring a sourcing agent is the best option for those who require several different products from China. For instance, if you need to purchase three different products from China, you will need to find individual suppliers for each product. In addition to that, you will have to compare at least five different suppliers for each product to find the best option. If you are just dealing with three different products you will have to find 15 suppliers or even more. Now, just imagine how many suppliers you will have to find and deal with if you are selling dozens or hundreds of products?
In addition to some Amazon sellers, many experienced importers also choose sourcing agents to help them. For example, we have a client from the Czech Republic. He started with a purchase of hundreds of thousands of dollars, and purchased products worth 4 million dollars so far. Due to our long-term collaboration he trusts us with maintaining his supply chain and gets to devote more energy and towards the marketing of those products.
Just like finding a reliable supplier, it is also essential to find a good sourcing agent. A good and reliable sourcing agent can help with the profitable and sustainable growth of your business. So, how can you find a good sourcing agent?
4. The suppliers of the wholesale market in China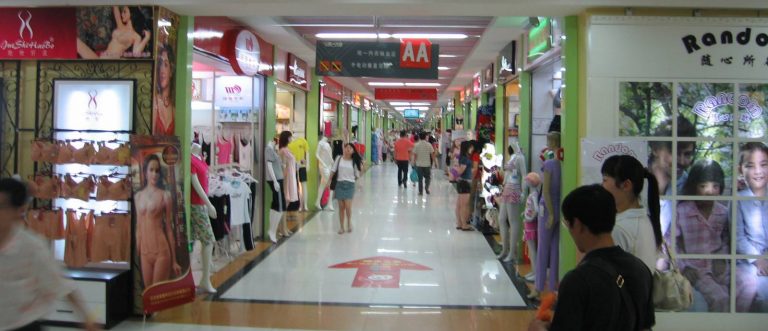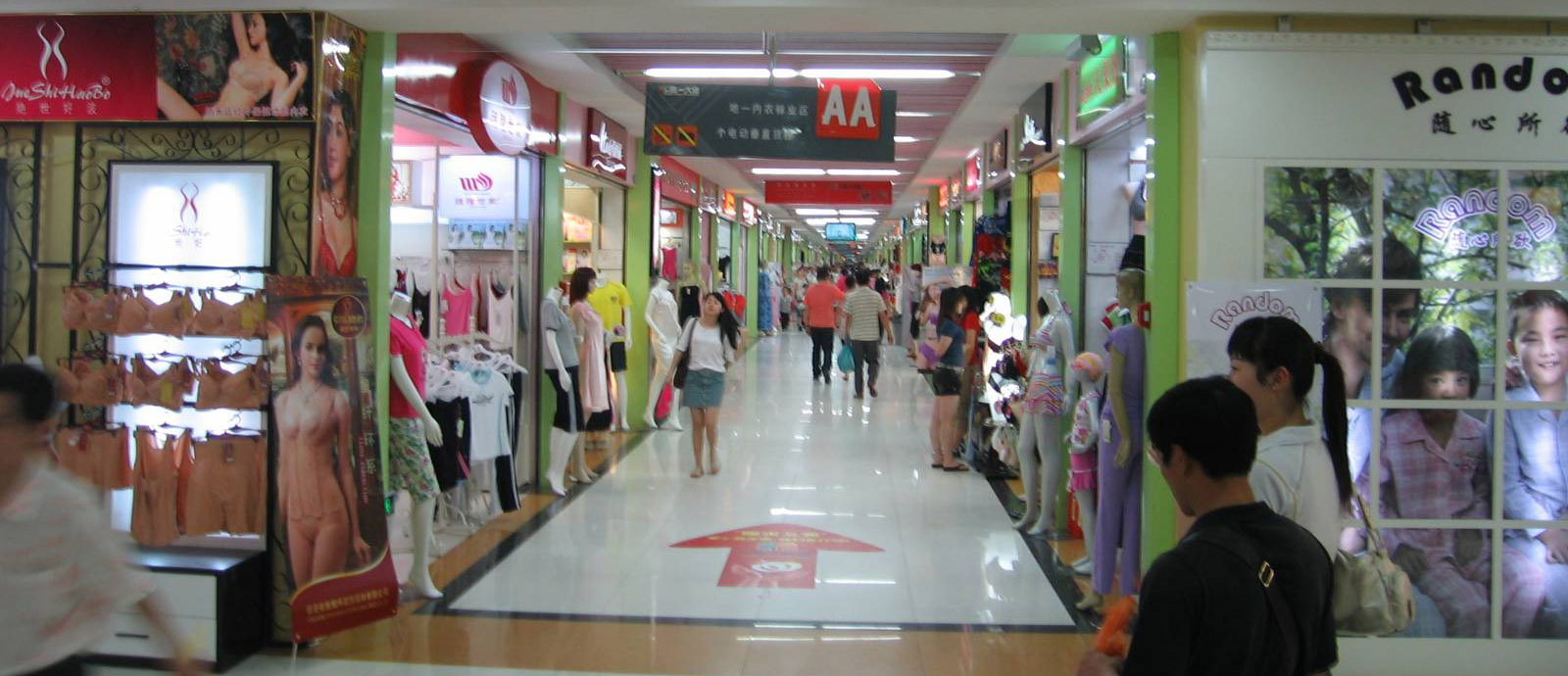 Planning to visit China and explore the wholesale market yourself? Well, chances are you may find products at a better price as compared to the prices offered by the online suppliers. In China, the leading wholesale markets are in Yiwu, Guangzhou, and Shenzhen. Many large and small factories are also concentrated around these three cities.
Below you will learn the primary characteristics of these three wholesale markets and the introduction to their main product offerings, as well as some critical skills that will help in dealing with these suppliers. I have a very detailed introduction in the following articles:
Yiwu (small commodity & daily consumer goods):  Source Product in Yiwu Wholesale Market
Shenzhen (Electronic products): Wholesale Electronics from China
Guangzhou (Main Product Categories):  Apparel, Bags and suitcases, Beauty, Adult Products
Things to be paid attention to when going to China's wholesale markets:
♠ Most suppliers in markets don't accept US dollars, only take RMB, and you can't pay by wire transfer.
♠ Find a competent i nterpreter in advance to help you communicate with the suppliers.
♠ Find the freight forwarder in advance for helping you arrange the shipment in time. You can also consult with them about import matters.
♠ Or forget the first three points, find a local sourcing agent to help you complete the purchase in the wholesale market, then arrange shipment to your country.
5. Small wholesalers or drop shipper
Small wholesalers are generally found on DHgate, AliExpress, and other distribution platforms. Usually, the wholesale MOQ here is relatively small, and dozens of units are also available.
Dropshippers offer a retail fulfillment method where a store doesn't keep the products it sells in stock. Instead, when your store sells a product, it purchases the item from a third party like Shopify and gets it shipped directly to the customer. As a result, you never see or handle the product yourself.
If your customers have high-quality requirements for products, I don't recommend you to find small wholesalers or drop shipper because you can't guarantee the consistency of the product quality. These small wholesalers at these sites don't purchase a lot from the manufacturer and often purchase from different factories. So it is difficult to guarantee that the quality of the goods will be the same every time. You can test the market this way when your online business starts, but it's definitely not a long-term solution.
6. Wholesalers of overstocks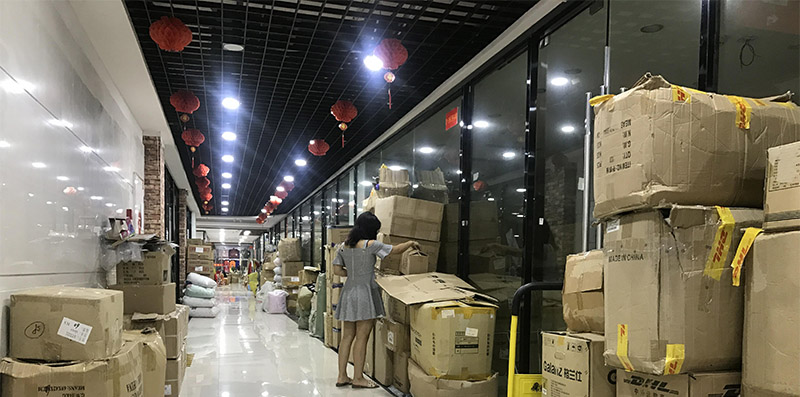 Overstock products are products that manufacturers and wholesalers simply have too many stocks. The products that have some minor flaws but can be used are also considered as overstock products. Since the wholesalers need to get rid of these products, they are usually sold at reduced prices.
At overstock market, you can buy a pair of jeans for less than a dollar. You can buy a toothbrush for a few cents. If that's not surprising, consider buying the products and selling them back in your country's local market. Every year tens of thousands of people from various countries come to China's overstock market. So, you are not alone here.
China's two largest overstock markets are in Guangzhou and Yiwu. If you want to buy clothing overstock, then go to Guangzhou and if you want daily consumer goods, then go to Yiwu. Yiwu has two overstock markets, Wuai and Jinfuyuan.
Take note: When you go to China to buy overstocks, you must pay attention to the logo on the product to see if there is some trademark infringement. When you are buying overstocks, you will always find some products printed with Nike, Adidas, or Gucci logos. Even if some trademarks are someone else's private labels, you also should be careful since the customs clearance of products with a trademark is not always smooth. So, the best thing is to avoid purchasing products with trademarks or let your suppliers remove the logo for you.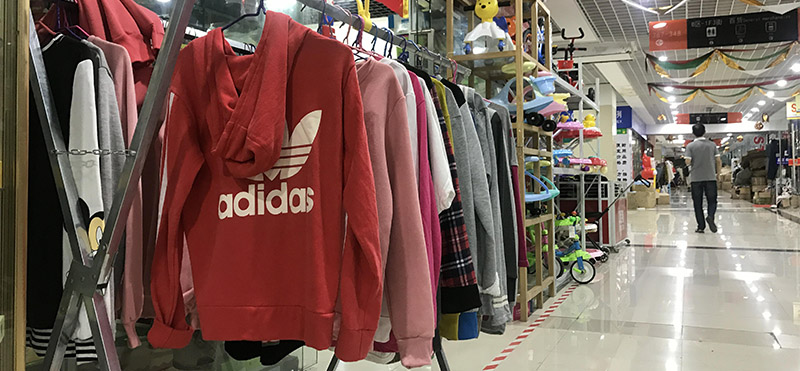 Chapter 3: China Wholesale Markets or Cities Where You Can Find Suppliers
Yiwu,Guangzhou and Shenzhen are three major trade cities in China. Every wholesale market in these trade cities attracts suppliers from the surrounding industry belts. For example, in the Yiwu market, you can find that the suppliers are from the southeast coastal areas(Yiwu is a city on the southeast coast of China).
Let me introduce you to the distribution of products in these wholesale markets:
Yiwu
Yiwu has the world's largest wholesale market, which has more than 70,000 booths. The Yiwu wholesale market has five main districts, each with 3-4 floors. All the areas are connected and the layout of all the stores is quite standard.
For example, if you want to purchase toys, all the toy suppliers are gathered together in one area. It's easy for you to compare the price and quality of products from several suppliers. For more details about Yiwu market, refer to my previous article (the most comprehensive introduction about Yiwu market on Google): Source Product in Yiwu Wholesale Market. The article shares comprehensive details on the following:
⇒ Where is Yiwu & What is Yiwu Wholesale Market?
⇒ A Map Guide of Yiwu Wholesale Market
⇒ How to Deal With Suppliers in Yiwu Market?
⇒ Find A Yiwu Market Agent and Know Their Tricks
⇒ How to Ship Products from Yiwu to Your Country?
⇒ Four Things You Need to Know About Yiwu Wholesale Market
⇒ Other Wholesale Markets and Yiwu Fairs
Shenzhen
Shenzhen is a magical place where you can find a wide range of electronic products. Many trendy and cheap electronic products come from Shenzhen and its surrounding cities. For example, after the release of Apple's new product-iWatch, many smartwatches with similar functions to this iWatch were instantly available in Shenzhen.
Huaqiangbei (Huaqiang North 华强北) of Shenzhen is China's premier electronics hub. The electronic wholesale market is distributed in those different buildings. Seg Square is one of the most popular electronics markets.
But I have to say that the layout of the electronic wholesale market in Shenzhen is not as standardized as the Yiwu market. Stores for the same product aren't clustered together and hence you may find it challenging and time-consuming to search for different suppliers and compare their products. Furthermore, some of the Shenzhen suppliers are unstable. After you work with them once, you may not find them easily again.
For example, if you buy 1000 Bluetooth headsets in a booth in Huaqiang North Market and ship them to your country for reselling but later find out that 100 of them were defective after the sale. After half a year, you come to Shenzhen again and want to negotiate with suppliers about how to solve this quality problem. But chances are you'll find a different supplier in the booth. This is a common situation in the wholesale markets of Shenzhen.
If you really want to import electronic products from China, please refer to my article: Wholesale Electronic from China.
Guangzhou
If you trade in clothing, bags or luggage, come to Guangzhou. Guangzhou has the largest clothing and luggage wholesale market in China, similar to the electronics wholesale market in Shenzhen. The wholesale market in Guangzhou is also spread all over Guangzhou. Below, I've sorted out 1-2 representative wholesale markets under each product category.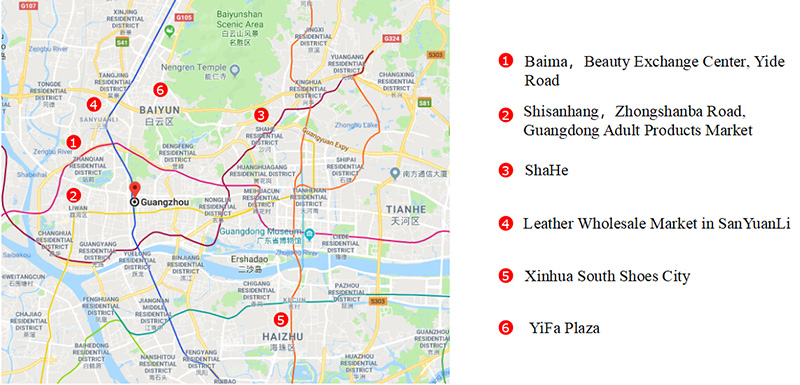 Of course, China is a labor-intensive production country. The above three cities are only the most popular trade cities in the industrial belts. Different regions have different advantages, so each industry has its own industrial cluster. Below I will put the industrial clusters of each product industry on a table for your reference.[/vc_column_text]
Now It's Your Turn
Thank you for coming with me here.
I hope this post showed you everything about finding good suppliers in China you didn't know before.
Now I'd like to hear your take:
Which idea from this post are you ready to try first?
Are you going to start your import journey?
Or
Maybe some points in this post leave you puzzled.
Either way, let me know in the comments section below.