It is well-known that China, as a labor-intensive country, has the world's most complete industrial chain. Almost everything is from China from a hairpin, clothes to heavy Machines. Moreover, many foreign brand companies will find Chinese foundries to produce for them. People can buy products at the most competitive price in China.
In my today's post, I will list of top 27 products that are made in China.
In recent years, personalized and creative socks are very popular among young people, most of whom like unique, colorful and even exaggerated patterns.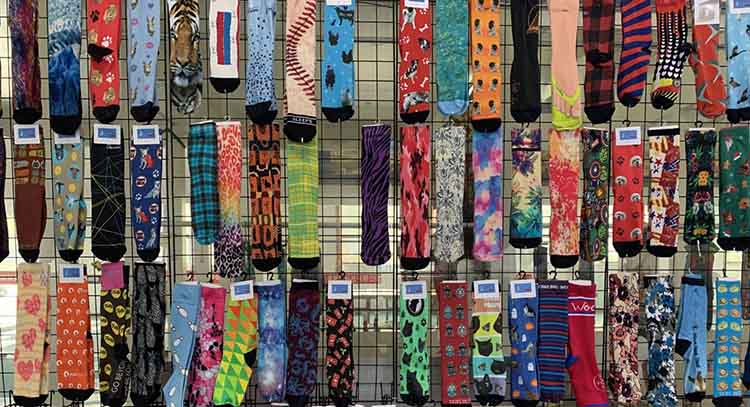 Since the end of 2019, many Chinese factories have upgraded their machines and equipment, which can support more mature printing technology. Hence, it can produce more complex and stereoscopic socks with fuller glossiness.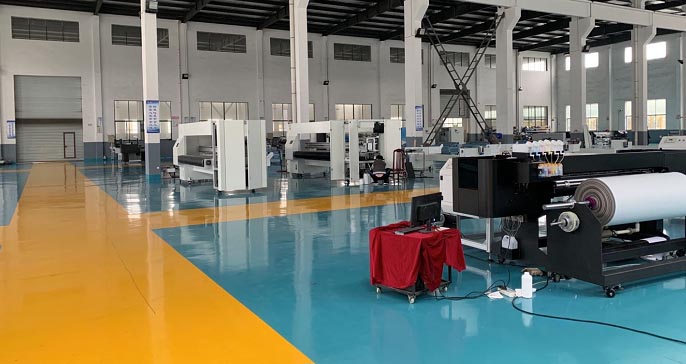 In addition, as the capacity of this new machine is 4 to 5 times as much as before, the price will be cheaper. Hence, if you still wholesale socks from your country now, you could try buying them from a Chinese sock factory.
2. Micro paving /14K & 18K Fashion Jewelries
Many businessmen will choose to sell cheap jewellery because of the low start-up cost. But in fact, I won't recommend you to sell them, as there are two reasons: firstly, it is a kind of fashion product instead of daily necessities. And you need to prepare a lot of inventory with different styles to meet customer's demands. But the popular style is always changing every year, you may find there will be many dead stock.
Secondly, although the wholesale price is low, the selling price is also lower accordingly. Hence, you will have a limited profit margin.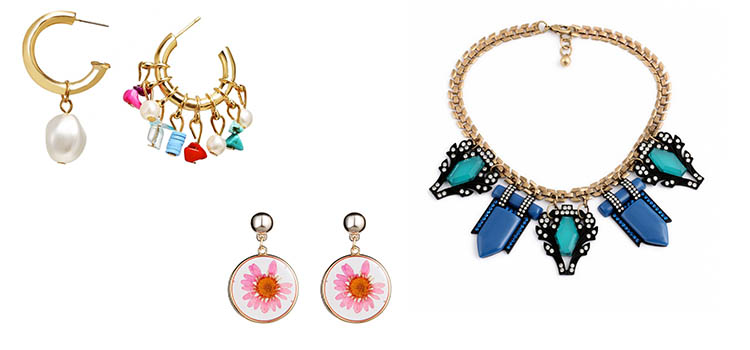 The following two kinds of jewellery are my recommendation to wholesale from China: micro paving fashion jewelry; 14K & 18K Fashion Jewelry. Compared with luxury materials like diamond or gold, the material of these two types will be cheaper and the appearance of them is also very exquisite. Hence, such two types are very popular among customers.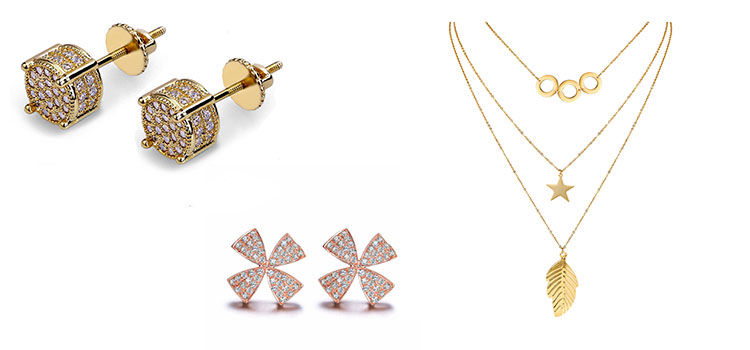 Usually, it will just take $50-100 to buy one piece with good quality. Of course, the quality will be better for those with the unit price of $100-200. In addition, the wholesale price in China is just about 10% of the selling price of the same style on Amazon. For example, it will just take you $1.5 to buy one piece, but you can sell it at $15-20 on Amazon, which can give you a higher profit. Besides, you can customize the jewellery, which is beneficial to your brand building.
3. Apparel / Fashion Accessories
Clothes
There are many kinds of clothing specially designed for different human group from infants to adults. You can find almost any style you want in China. Besides, you can custom clothes and print your own logo on it, which is beneficial to your brand building. There are many clothes bases in China, for example, Hangzhou, Guangdong, Ningbo, etc.
Moreover, the price is very low, which is very friendly to businessmen especially new importers. Take a T-shirt for an example, you can spend as low as $1.9 to wholesale one piece.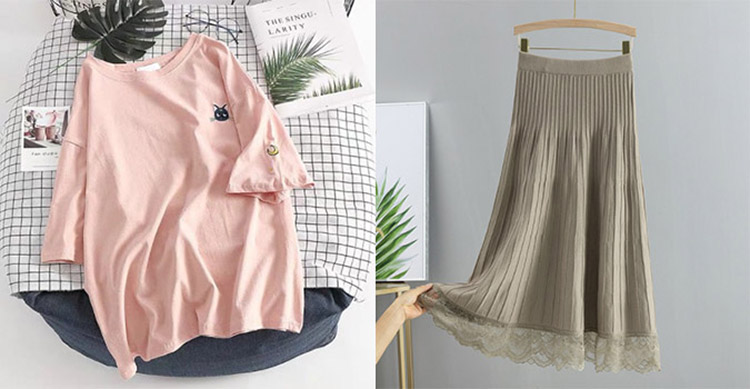 Underwear
Underwear is a daily necessity for anyone, and many different kinds of material can be used for making underwear such as cotton, modal, silk. And according to different function and craftsmanship, there are also many types. Take underpants for an example, it can be divided into seamless panty, print panty, shaper panty, etc.
Actually, underwear is also a good product to sell. For example, a Singapore client of ours who are specialized in women underwear. With our help, her business grows from very small to million-dollar business in just two years.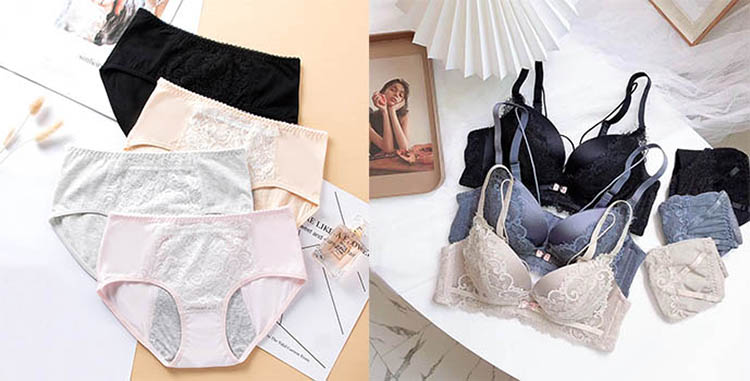 Bags
With the ongoing improvement of people's consumption level, various bags are becoming a necessity in people's daily life. Bags are becoming a promising industry because of its huge market. And people have a higher demand for bags' decoration not just focus on practicality of bags or suitcases.
There are many kinds of bags, according to different usages, bags can be divided into cosmetics bags, backpack, handbag, etc.
As a big manufacturing country of bags, especially for leather bags, the production technology in China has fully reached the international advanced level. Its main production bases are located in Huadu, Guangdong and Quanzhou, Fujian.
Thus, it's a great idea to wholesale handbags from China. We can also help you find a lot of cheap Chinese handbag material manufacturers and different types of spot handbags at very competitive prices from China.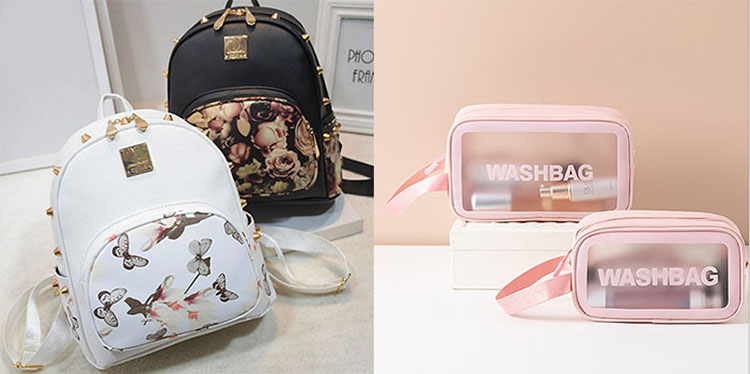 Hats
Hat is not only a kind of fashion accessory but also a practical product. According to its different function, it can be divided into sun hat, rain hat, dust cap, etc. According to material, there are also many kinds of hats such as leather hats, straw hats, felt trilby, etc. In addition, hat is a kind of labor-intensive industry, so China is a suitable country to produce hats because it has abundant labor.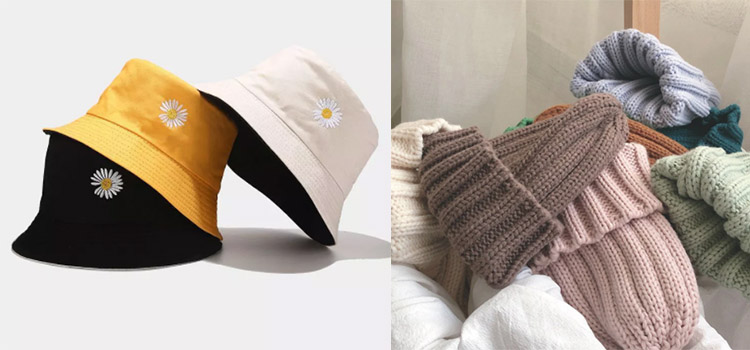 Blanket
China is the blanket manufacturing base in the world. And according to its different usage, it can be categorized into bed blanket, knee blanket, beach blanket, etc.
As a kind of textile product, some countries will have relative policies to allow you to import such products and sell them in your local market. For example, if you want to import from China to the USA, only when your products pass the FTC and INTER test, can you sell the textile products in your local market.   
Shoes
China has become the largest shoe manufacturing country in the world because of its abundant labor. Its annual production of shoes account for 60% of the whole world's production.
Generally, shoes can be classified into four types: leather shoes, rubber shoes, cloth shoes and plastic shoes. And there are mainly 4 industrial zone in China: Guangdong, Zhejiang, Fujian, western manufacturing base like Chengdu, Chongqing.
In addition, every base has its own characteristics: Guangdong base mainly produces high-grade shoes; Zhejiang mainly focuses on middle and low-end shoes; Fujian manufacturing base focuses on producing sports shoes; Western shoe base mainly produces women's shoes.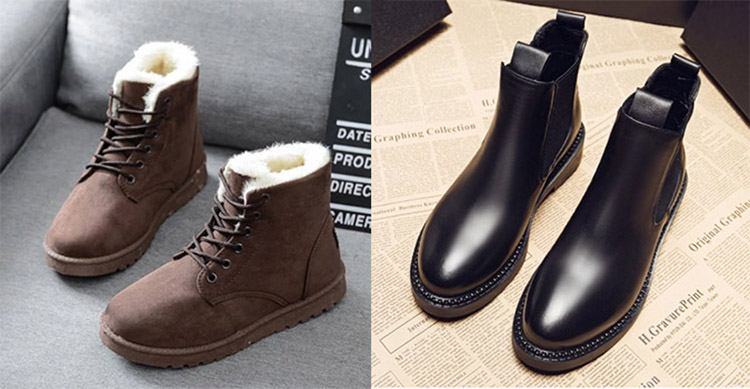 Belt
China is not only the world's largest leather production country but also the world's largest belt exporter. When exported to the European Union and the United States, the belts must meet stringent environmental and non-toxic standards.
There are many kinds of leather that can be used for belt material such as PU leather, PVC leather, regenerated leather. But PU belt is the most popular type in current market because of its low price and various color.
And for PU belt, the main production base is in Wenzhou, Yiwu, Zhejiang province. Usually, you can buy a PU belt at an average price of $2 on AliExpress, but on US-based Amazon, you need to spend about $15.
Wig
As many people are facing hair loss issue because of huge stress nowadays, the wig is becoming a popular product. There are mainly three types of wig material: human hair, synthetic hair, human and synthetic blends.
And Xuchang in Henan Province is the largest wig exporting base in the world.
In fact, wig is a kind of high-profit product, which is worth trying. For example, you can buy a kind of 10-inch human hair wig on AliExpress at about $30, but you can sell it at about $80 on US-Amazon. Of course, the price ranges from its material and length.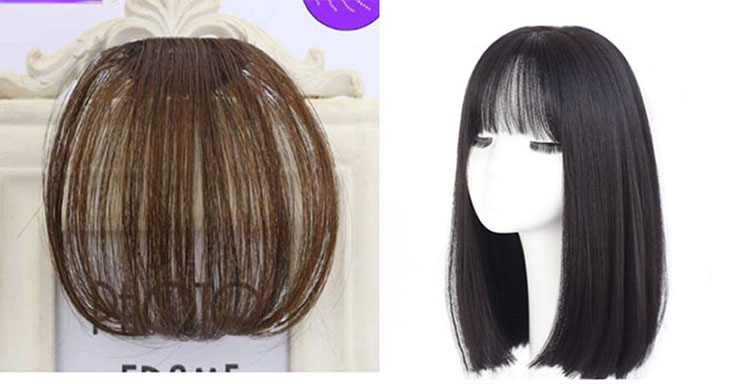 Nail sticker
Nail sticker is a kind of popular and cheap product in China, and it has 2 main types: 2D nail patch, 3D nail patch.
Take 3D nail sticker for an example, you can wholesale 3D nail sticker at about $0.2 for one piece on Alibaba. But the selling price for the same style on US-based Amazon is about $1 for one piece, which is about 5 times the price on Alibaba.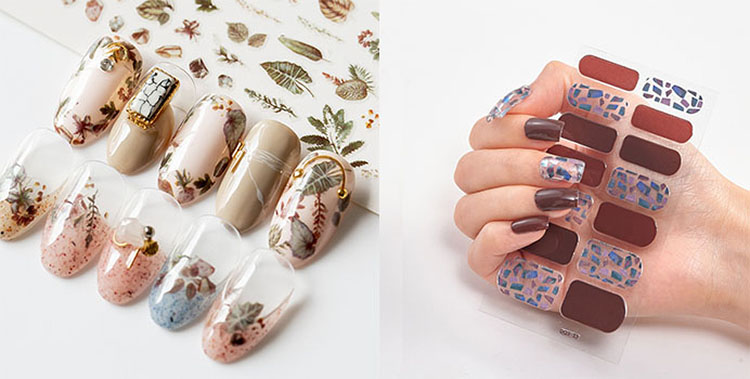 5. Electronic products/accessories
Electronics products are also mainly produced in China, and it is a good try to buy electronic products from China.
Wireless Bluetooth headset
With the fast development of all kinds of electronic products, many accessories also begin to develop accordingly. People begin to pursue convenience in life, and  Wireless Bluetooth headset is such a kind of product that can bring people convenience. As people needn't be bothered with the wrapped headphone cable anymore, it begins to be more and more popular.
In fact, most Wireless Bluetooth headsets are made in China. There is a large electronic products manufacturing base in Shenzhen, Guangdong, so you can buy the products from China at a competitive price. Usually, you can buy one set at an average price of $5 in China, but on US-based Amazon, you may need to spend $30 for one set.
But for importing such products, there are some necessary certificates.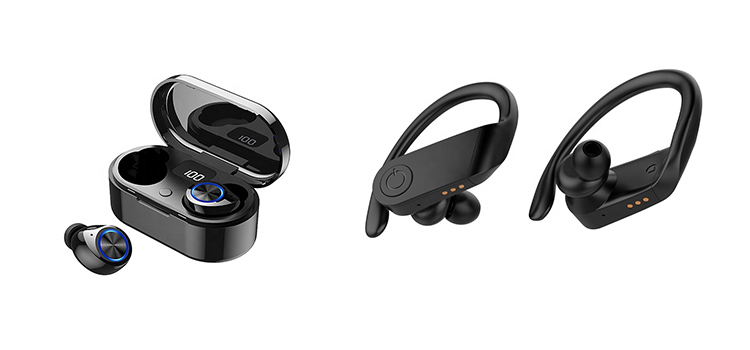 USB charger
There are many factories producing electronic accessories, and many famous foreign mobile phone brand companies will find a Chinese supplier to produce the mobile phone component.
Take USB charger for an example, you can even buy one at the wholesale price of $1 on Alibaba, and the average price on US-Amazon is $10. So if you import such kind of products from China, you will make a good profit.
But customs in different countries will make a policy for importing USB chargers. For example, if it is exported to European Union countries, it must have CE and ROHS certificate.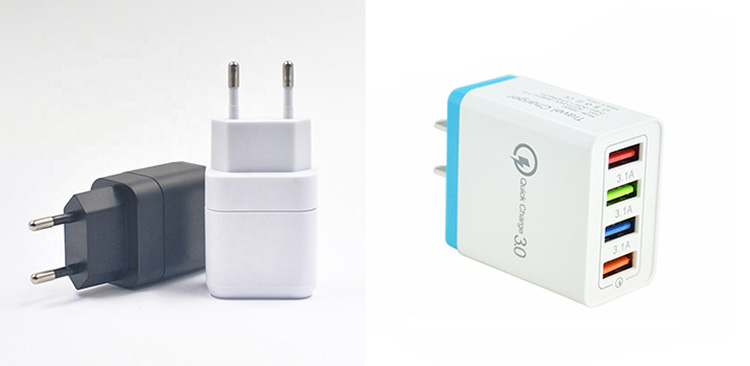 Power bank
As the rapid development of mobile phone, the need for power bank is becoming larger. And the demand for security of power bank is very strict. China is a main manufacturing country of good quality power bank, and there are many famous local brands in China like Romoss, PISEN, YOOBAO, etc.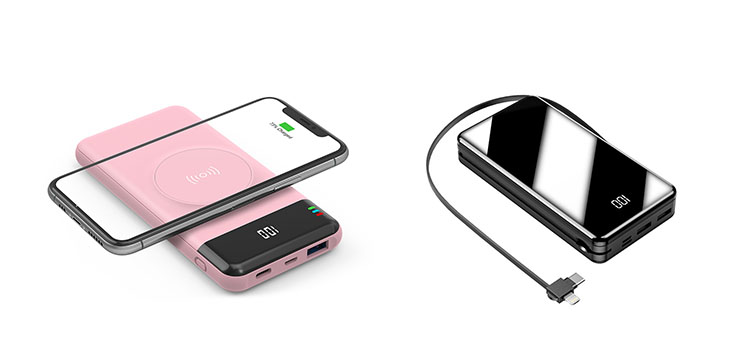 Mobile phone holder
With the development of mobile phone, the phone accessory also becomes popular in the meantime, especially mobile phone holders. According to different usage, there are several types of phone holder: desktop phone holder, headboard phone holder, car holder, etc.
Take a car holder for an example, car holders are necessary for driver. During the driving, if there is a car holder, it is convenient to receive a phone call and navigate.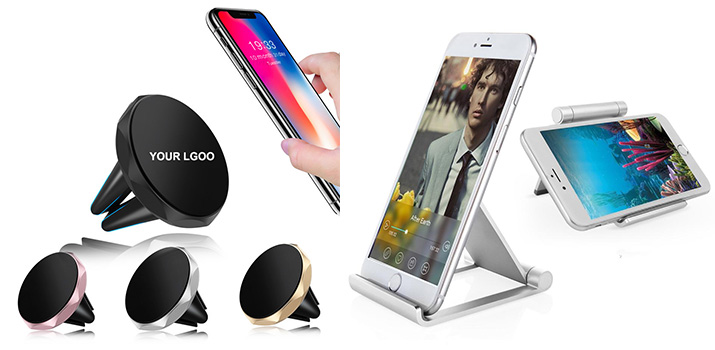 Watch
When speaking of watches, the first country people will talk about is Swiss, but in these years, watch industry in China develops rapidly. According to statistics, the production of watches in China accounts for 80% of the global production.
China has been the biggest manufacturing country in the field of watch around the world. And its main industrial zone is located in Pearl River Delta Region, Fujian, Zhejiang, Jiangsu, Shandong, Tianjing. Besides, there are many powerful foundries in the Pearl River Delta Region, many famous high-end watches brand companies choose to cooperate with these foundries.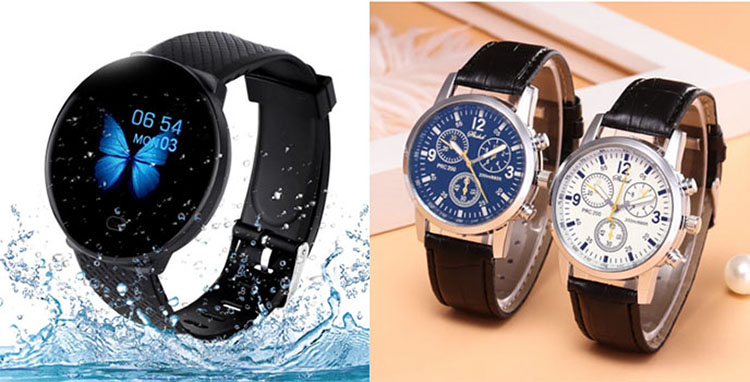 Here I want to share a secret with you. If you want to buy replica(fake) watches,you can come to Guangzhou. And you can find all the big brands, such as Rolex, IWC, Omega, Patek Philippe, etc. Check my previous guide to learn the best watch markets in Guangzhou.
There are many kinds of toys. According to material, it can be divided into plastics toys, metal toys,wooden toys, etc. According to functions, it can be divided into entertainment toys, educational toys, etc. Actually, toys are necessary for people at any age. Hence, toy field is an industry worth trying.
China is the main toy manufacturing country, and there are many OEM, ODM, OBM factories here, mainly located in coastal regions like Guangdong, Shandong, Jiangsu, Zhejiang.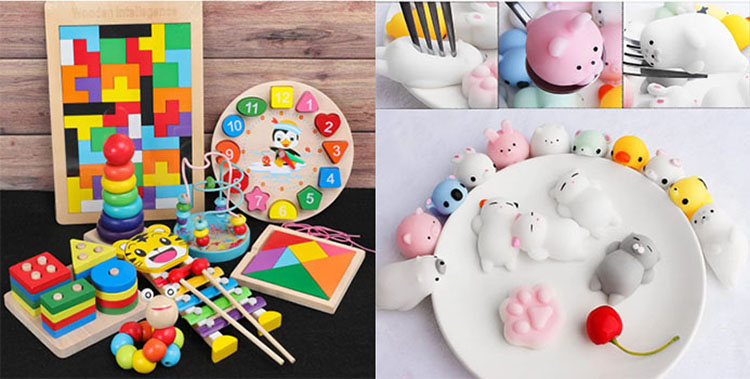 Notebook
Although electronic products are popular nowadays and many people will choose to record information in mobile phone, notebook is still a necessity in daily life. Officers need to record important affairs in the meeting, and students use it to record knowledge.
You can find many kinds of notebooks on Chinese e-commerce platforms like Alibaba, AliExpress, or you can source such products in Yiwu market. It is a kind of low-cost but high-profit products, as you can buy one at the price of lower than $1, but you can sell it at $10 on Amazon.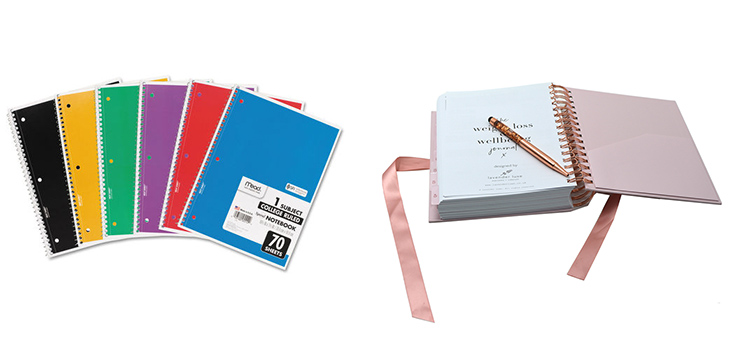 Pen
Pen is a kind of stationery that are most commonly used by students and office staff. China, one of the largest manufacturers and exporters of pens around the world. There are mainly four types of promotional pens in China: plastic pen; metal pen; creative pen; touch pen.
Besides, Yiwu pen market is my recommendation for new importers, as you can find many pen suppliers here easily.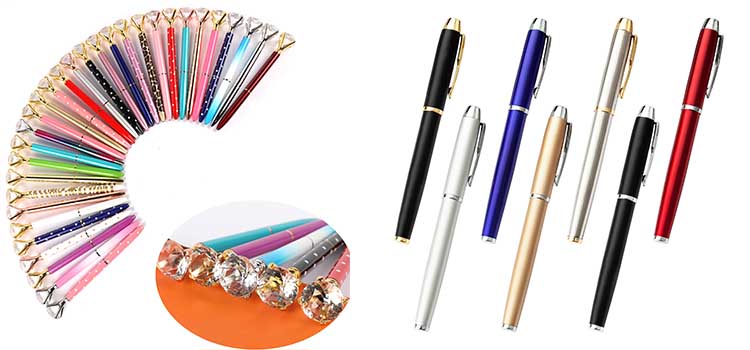 Plastics products are common in people's daily life like food packaging bags, beverage bottles, etc. China is the largest plastics manufacturing country around the globe, you can buy all kinds of plastic products here. But most suppliers will have a high MOQ for such kind of products to ensure its profit margin. In addition, its main production base focuses on Guangdong, Fujian, Jiangsu, Zhejiang.
Moreover, as many plastic products are harmful to health, when you buy plastics products, you should pay attention to the products' security and the factory's production standard.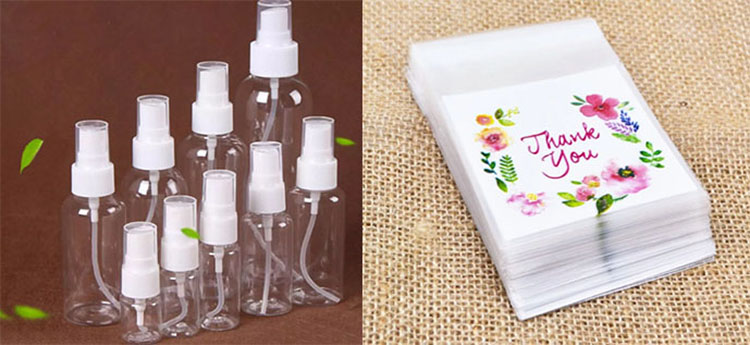 Furniture
Furniture is a necessity in people's daily life, intended to support various human activities. According to different function, it includes sofa, beds, table, etc. According to different material, there are several kinds of furniture such as Plank furniture, solid wood furniture, etc. And most of furniture around the world is from China, the main furniture base is located in Guangdong.
But many countries will have its own policy for importing furniture, like FSC certificate, BIFMA certificate, etc. When you purchase furniture in China, you should choose those suppliers that can provide you with relative certificates.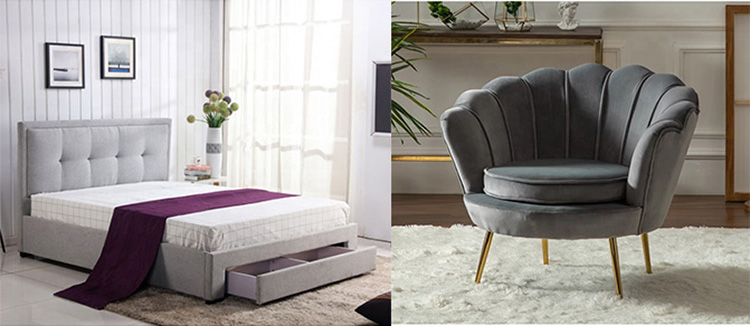 Led lights
Through years of development, China can provide mature technical supports in any steps of lighting industry including R&D, design, process innovation, etc.
There are many different lamps, such as floor lamp, table lamp, spotlights, etc. And Led industry is mainly located in Guangdong, Fujian, Zhejiang.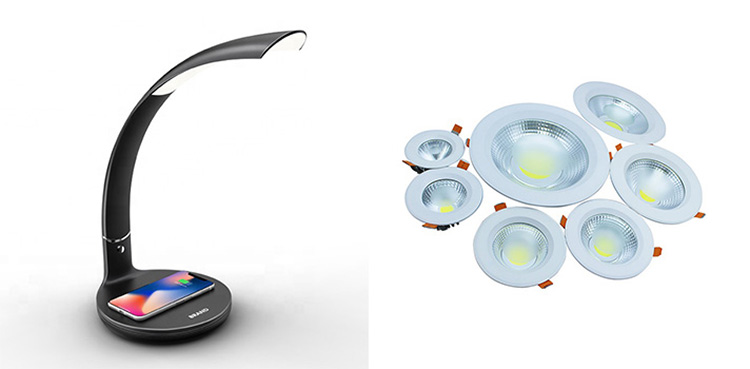 Air conditioner
With the improvement of life quality, the market demand for air conditioner is becoming bigger. And China is the world's largest refrigeration production country. According to statistics, most air conditioners are exported from China. Midea and Gree are two main Chinese brands.
Besides, most air conditioners are manufactured in Guangdong, Shandong, Zhejiang, Jiangsu.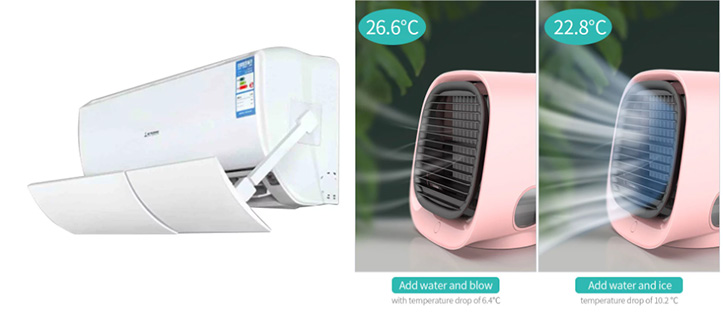 Tiles
As people pay more attention to life quality and home decoration, tiles are becoming an important part in the process of home decoration. China is also a country of manufacturing and exporting tiles, there are many kinds of tiles such as Marble tile, rustic tiles, wood finish, etc to meet people's demand.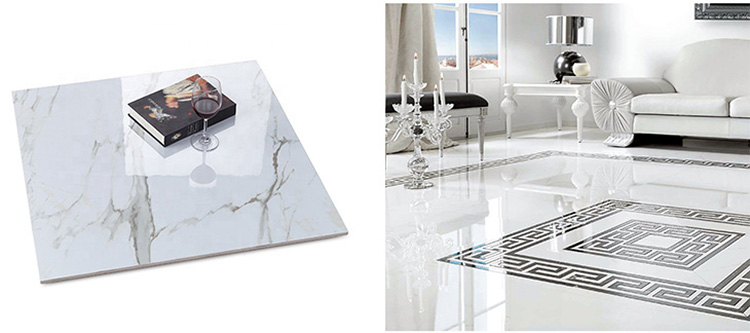 Vase
According to vase material, it can be categorized into ceramic vases, glass vases, plastic vases, etc.
If you want to source vases from China, you should pay attention to the package as it is a kind of fragile products.