MOQ is important in product sourcing. Suppliers always impose it before creating orders. So you should consider it carefully when making a purchase. In this article, we'll explore some key information about MOQ and help you make a wise choice.
MOQ stands for minimum order quantity. It refers to the smallest order quantity or value that a supplier is willing to provide. Depending on the product, supplier, and industry, MOQ can vary significantly. This concept is commonly used in product manufacturing, wholesale, and procurement in bulk quantities.
What is MOQ Meaning in Supply Chain?
Unlike retailers and dropshippers, wholesale suppliers or manufacturers make money by selling products in bulk for the profit per unit is very low.
For factories, the most important reason for setting MOQ is to cover the cost of production, including machine operation costs, labor costs, material costs, and other necessary expenses. If quantities are too small, it is difficult for manufacturers to operate the machine efficiently and determine the quantities of raw materials or packaging materials.
Additionally, setting MOQ helps manufacturers screen clients, focusing on serving larger clients with higher service demands.
As for wholesalers, they purchase goods from factories in large quantities, so they need to set their own MOQ to cover storage costs, as well as other expenses such as product procurement and logistics. Besides catering to larger buyers, they also serve smaller buyers such as retailers and e-commerce sellers, so the MOQ they set is usually lower than that of factories, with relatively higher prices.
MOQ for E-commerce Business
MOQ helps them find suitable suppliers in accordance with their quantity demanded. Some e-commerce business is small-scale, and each order is in small quantity. If such groups want to avoid higher costs, they need to find suppliers who can provide such low MOQs.
As Amazon sellers, I would advise you to choose products with fewer SKUs to operate your business. For example, pulley block just has 3-4 models, without choices of colors or sizes. The direct benefit of doing so is there is less inventory stress on you, and you don't have to prepare many SKUs in stock.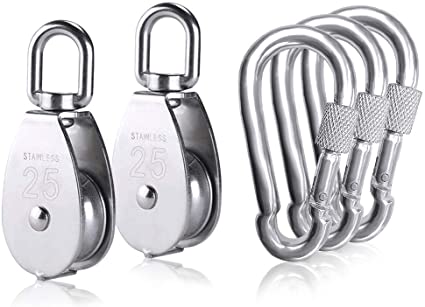 MOQ Wholesale: Alibaba vs Global Sources vs DHgate
The required MOQ varies depending on the platform. MOQs in Alibaba and Global Sources are generally higher and suitable for bulk wholesale. If you insist on finding suppliers with low MOQs on these platforms, you'll need to filter for those with existing stock.
If there's stock available, you can purchase as much as you want. For example, buy around 20 pieces of clothing. If there's no existing stock, for general products like water bottles with lower unit values, the MOQ usually starts from at least $1,000 to $2,000 USD.
If you only want to buy a few dozen products, it's better to visit DHgate. Compared to Alibaba and Global Sources, DHgate focuses on small-scale wholesale, with much smaller required MOQs. You can clearly see the corresponding MOQ for various prices on this platform, which is much more friendly to small wholesalers. Here is an example of water bottle wholesale on DHgate for your reference.
Find JingSourcing to explore opportunities with MOQ of $1000+
Which products require higher MOQ?
The MOQ for customized products is generally high because it involves various aspects such as adding patterns, changing colors, components, materials, etc. All of these require additional investment in terms of funds and manpower.
In general, products produced in large quantities, such as glass articles, plastics articles, etc., have higher MOQs than handmade products. This is because they require the production of molds, incurring high costs for machine operation and setup. Even for making a mold of a small lid, its cost reaches up to about $430-$1,000.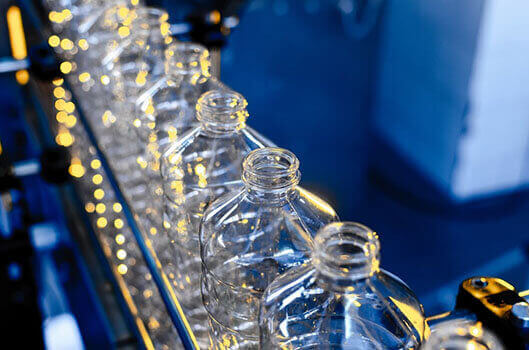 If the products, such as backpacks, shoes, and apparel, only require simple processes like sewing, the MOQ will be much smaller. Taking regular underwear as an example, its MOQ can be as low as 300-500 pieces.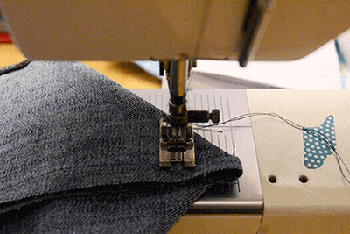 Meanwhile, products with lower values require a higher MOQ. This is because low-value products have thin profit margins, and suppliers can only make profits when selling in bulk. For instance, a water purifier may cost a few hundred dollars per unit, offering a substantial profit margin. So it is available to purchase just one or two units. On the other hand, items like tissues have a low price and very slim profit margins, so they require a much higher MOQ.
Six Tips for a Lower MOQ with Suppliers
If your product quantity meets the factory's MOQ, the initiative is in your hands, and you can confidently negotiate for an ideal price. If it doesn't meet the MOQ, you can try to negotiate with suppliers. This section will provide six tips on how to discuss a lower MOQ with suppliers.
1. Communicating with Suppliers Frankly and Sincerely
If you're a new businessman, many courses will teach you a solution that you can pretend to be experienced or a veteran. For example, if you negotiate with suppliers about the unit price at the quantity of 10,000 pieces, but actually you just want to buy 1,000 pieces.
This method is useless and goes against your business negotiation. For one thing, suppliers are not idiots. Mostly they are experienced enough to identify if you're a veteran or a newbie.
When you cannot meet the high MOQ of suppliers but still want to purchase the products, increasing the unit price partly is a possible way to realize your cooperation because obviously, you cannot get the smallest MOQ and lowest price at the same time.
2. Choosing Stock Rather Than Customized Products
If you purchase goods in stock, it's much easier for you to lower the MOQ. The reason is that suppliers have a large inventory of products. Your order of 500 or 1000 pieces is not much different because they still have inventory left after your order.
However, if you customize products from the suppliers, it's usually hard to lower the MOQ. To meet your demands, suppliers need to make a new mold or purchase specific partial parts to customize products.
So, if you are a startup and want to buy some to test the market, you had better purchase existing products from wholesale suppliers instead of MOQ manufacturing.
3. Slightly below the MOQ
If the gap between the quantity you desire and the supplier's MOQ isn't significant, you can negotiate with the supplier. For example, if the supplier's MOQ is 2000, and you only need 1500, it's possible to reach an agreement using some negotiation techniques. However, if you only need around 700, the room for negotiation becomes limited.
4. Lower Your Product Requirement
If there are many styles for the desired product, limit your requirements for patterns, styles, or materials. Suppose you plan to purchase 3200 units of a product with 10 styles, but the supplier stipulates a MOQ of 800 units per style. Then you can choose to buy only 4 styles.
In real business, many people make a common mistake, whether they are startups or businessmen with budgets. For instance, we had a client who ran an animation company. They wanted to turn their animated characters into plush toys and sent us a list with various demands, including making toys from materials like silicone and plastic, as well as producing keychains, phone cases, and other peripheral items.
Since they hadn't customized such products before, they didn't realize the big investment required. Creating molds for these items would cost well over tens of thousands of dollars.
Therefore, we advised them to start with plush toys first, as its production cost is the lowest. They can gauge how well the product sells and then decide whether to continue investing. It's better not to produce everything at once, as launching entirely new products into the market could be less popular and pose significant risks.
5. Change Your Payment Ways
The most common payment method is 30% prepayment when you place an order and 70% balance payment after you receive goods. To lower the MOQ, you can choose to increase your prepayment proportion or even full payment immediately.
In this way, suppliers would think you are sincere enough to cooperate with them and they would like to lower the MOQ to some extent to reach the cooperation.
6. Don't Rush to Place an Order and Have a Comparison
When looking for suppliers on Alibaba, be sure to explore and screen multiple options. Avoid fixating on just 1 or 2 suppliers. In business, gaining information advantage is crucial. Engaging with several suppliers not only acquires valuable product knowledge but also clearly understands the range of MOQ that can be achieved.
Two Approaches to Meet MOQ
If you're a new buyer or small startup, MOQ is usually hard for you to meet. But it does not mean the end of your business. There are still some methods to help you solve this problem.
Partial Payments and Orders
If buyers are limited to their own conditions, including not enough storage space for holding the quantity of a single order, or can't pay the full amount at once, you can negotiate with suppliers to deliver goods and pay in batches.
However, not all the suppliers would like to cooperate with you in this way, because it will increase their workload and make room to store these products.
At present, some suppliers choose this method to cooperate with new buyers; it also requires buyers owing a high degree of credibility to make cooperation successfully in the end.
If you don't have enough money, but you still want to meet the MOQ and also have the ability to reduce inventory without much pressure, you can choose advance sales.
Advance sale helps you collect part payment from your customers for goods, and then you can use this part of payments to meet the MOQ and place an order. In this way, you have many possibilities to meet the MOQ and reduce your financial pressure.
Please note that if you choose this method, be responsible for your customers and your cooperative partners. It requires high credibility, careful preparation, and a serious attitude.
Find Flexible MOQ Options from JingSourcing
Negotiating a good MOQ with suppliers is really a headache for Alibaba, so JingSourcing is here to help you out. We've established partnerships with over 2000 suppliers, ranging from large-scale factories to small workshops, all carefully selected for their high quality. This allows us to offer flexible MOQ options, whether your budget is $1000 or several hundred thousand dollars.
As a leading sourcing agent in China, we have helped 4000+ clients, including small startups especially eCommerce, and big purchasers. We have integrated with suppliers who specialize in different categories all over China.
At Jingsourcing, you can buy ready-made products or opt for simple customization, such as packaging or adding a logo. If you want to develop brand-new products, we can efficiently connect you with the most suitable suppliers to meet your customization needs. We know there's no shortage of suppliers. What's lacking is a bridge to link you with the ones that suit your requirements. It can help you ensure good prices, time savings, and secure sourcing.
We provide a one-stop sourcing service, from supplier selection and sample comparisons to mass production follow-up and quality control before goods leave China. So you can free up your hands and focus on your marketing. We are your reliable purchasing department in China.
Don't worry about MOQ.
Just talk about your project with JingSourcing.