We know 80% of consumer products are made in China. And there are too many factory cities in China. Here I list major Chinese manufacturing cities and their specialized products.
Industrial cities around the major harbor
Firstly, I will introduce the significant manufacturing cities around the major harbor, especially cities around the East China Sea and the South China Sea, many of which are well-known by importers across the world. Lots of manufacturing hubs are born in these areas because of convenient transportation and rich raw materials. These cities are not only good at the light and heavy industry but a concentration of high-tech and electronic products. Now let's have a look at these cities.
Guangdong province
Guangdong produces a large scale of Chinese commodities, that's because of 2 points.
Government's support has made the manufacturing industry here develop quickly over the past 40 years. And now most of the industry-leading enterprises in the nation are located in Guangdong.
It is a coastal province in Southern China across the South China Sea. And there lies two major ports: Guangzhou port and Shenzhen port. The superior location gives it a great convenience for export and import. And Guangdong is close to Hong Kong and Macau. It greatly facilitates economic development and the introduction of new technologies.
Guangzhou
Guangzhou is the capital city and is located in the south-central part of Guangdong. It's also an important Chinese industrial base, famous for its experienced clothing production chain. Clothing factories mainly cluster in
Haizhu district — clothing production is cheap and low-end.
Baiyun district — clothing production quality is OK.
Panyu district — clothing production is larger in scale and quality is good.
Huadu District in Guangzhou is named the "jewelry capital of China", gathering worldwide companies producing diamonds, gold, platinum, crystal, pearl, agates, etc. It is an important base in South China for jewelry production and processing, and distribution of materials. Another base is the Panyu district. 95% of Hong Kong jewelry is manufactured here.
Besides, Guangzhou holds the largest clock and watch market in China. There you can find various kinds of watch shops for wholesale and retail, also including related accessories.
Further Reading about Guangzhou
Shenzhen is called China's Silicon Valley for its top producers of electronics. The production of phones, TVs, chargers, and many other products ranks among the top in the world. There are many electronic markets for wholesale. The biggest one is Huaqiangbei. It has the largest world's concentration of electronics products. You can find various products from high-tech to low-end, including smart bracelets, home projectors, digital cameras, and related parts, etc.
Shenzhen is the world's and China's largest base for clock and watch part production. It is praised as the "watch capital of China". There are more than 1100 entrepreneurs responsible for making and exporting.
Dongguan
It says the world factories are in China, and China factories are in Dongguan. Dongguan is the city with the largest number of factories in China. Similar to Shenzhen, Dongguan is also famous for electronic products and communication equipment production. More than 10,000 high-tech electronic manufacturing factories are located in this region, and any type of mobile phone component and accessories will surely be found here.
Toys are also a competitive industry in Dongguan. Dongguan is the largest toy export base in China, producing mostly plastic and electric toys. Because Dongguan is meanwhile the largest manufacturing area of plastic material in south China. One-third of barbie dolls in the world are made in Dongguan. Moreover, Snoopy, MashiMaro, Doraemon, and other well-known brands are produced and processed in Dongguan, too.
Another advantage industry in Dongguan is clothing and footwear. If you are importing fashion clothing from China, it is a good choice to choose Dongguan as the clothing's design here is consistent with European & US designs.
Foshan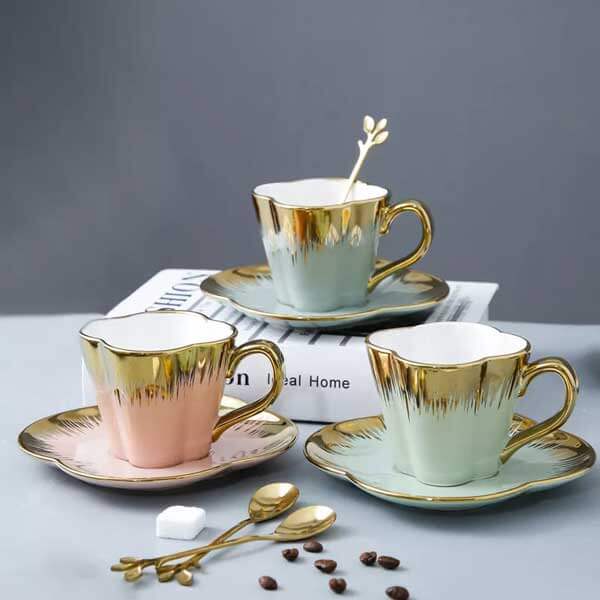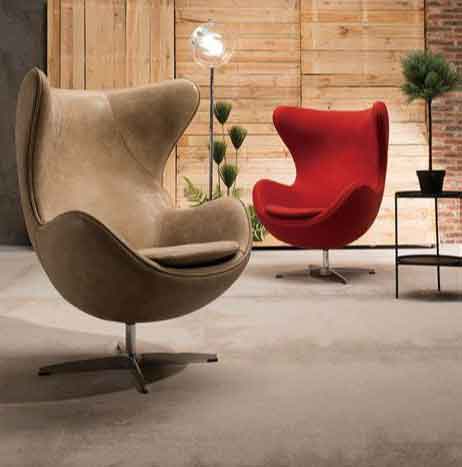 Foshan is the largest and the most important base of ceramics production in China, renowned as the capital of ceramics. It involves a complete production chain, mainly producing architectural ceramics, sanitary ceramics, arts and crafts ceramics, etc. The most famous one is ceramics in Shiwan, whose history could be traced to the Tang dynasty. And Shiwan is then called Chiese Ceramic Town.
Foshan ceramics features high-quality, rich colors and complete matching sets. It is the benchmark of the Chinese ceramic industry. New technology and new colors in other ceramic production areas are basically from Foshan.
Foshan is also well known for furniture. There are more than 8000 companies making furniture in the whole city. Longjiang and Lecong are called "China Furniture Manufacturing Town" and "China Furniture Trade Capital". There is a furniture mall in Lecong that stretches for more than ten kilometers, selling various types of furniture from large pieces to small pieces, even crafts, etc. The craftsmanship is very innovative and creative.
Foshan has the biggest fashion kid's garments manufacturing base in China. The products range from baby's wear to child's clothing. Foshan also produces small electric appliances like electric fans, food processors, etc. Suppliers could provide all types you want.
Zhongshan
Every town in Zhongshan has its specialized products.
Guzhen town, known as the lighting capital of China, is the largest lighting production base and wholesale market in China. You can find all types and sizes of lamps and bulbs, tube lights, and LED lights. Whether it's for home or commercial use, you'll find a satisfactory product here.
Besides, Dayong town specializes in mahogany furniture. Shaxi town is the largest market for selling mahogany furniture in China. It mainly produces medium and high-end mahogany furniture and classic furniture. With excellent material and exquisite workmanship, the furniture here is full of traditional Chinese artistic characteristics.
Dongfeng town specializes in electric household appliances. If you are on business, it is a good place for purchasing.
Zhejiang province
Zhejiang is close to the East China Sea and holds Ningbo port. It is also next to Jiangsu and Shanghai. The transportation here is then very developed. Like Guangdong, Zhejiang is also an important province for goods manufacturing and exporting. Nearly every city has its competitive industries.
Ningbo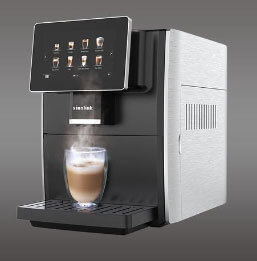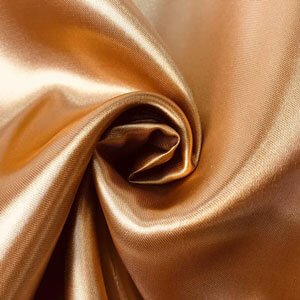 Cixi in Ningbo is known as one of the large bases for manufacturing home appliances in China. It mainly makes all types of small home appliances. There are around 10,000 electric appliance factories in Cixi, majorly making washing machines, dishwashers, vacuum cleaners, microwaves, etc. During the recent energy crisis in Europe, we helped our customers purchase numerous heating devices from Cixi, such as heaters and warmers. If you also have such a need, we are ready to give favor.
Moreover, Yuyao in Ningbo is praised as a China Plastic city. More than 2000 plastic manufacturers are located in Yuyao. They are involved in household appliances manufacturing, auto parts manufacturing, and daily-use plastic products manufacturing.
Besides, Ningbo has a traditionally superior industry in textiles and garments. Most foreign trade companies are engaged in the garment industry and support customization.
Yiwu
Yiwu is the world's largest wholesale center. It provides incalculable products for exporting all over the world every year, mainly low-value and daily used products. There are over 70,000 booths in Yiwu International Trade City. Products such as crafts, accessories, toys, cosmetics, clothes, etc. are available in all districts.
Some of these goods are made in Yiwu, like Christmas products. Yiwu is a global manufacturing hub for Christmas products. And many goods are made in other leading production areas, and they are just available in Yiwu for wholesale.
In fact, many of the goods you purchase from other wholesale markets in China come from Yiwu. If you purchase them directly from Yiwu, the price will definitely be cheaper.
Jingsourcing supports your import business in China
Our firm are located in Yiwu, very close to Yiwu wholesale market.

We have rich and long-term cooperative factories for customization.

We have helped 4000+ customers source products at a good price.
As the capital city of Zhejiang province, Hangzhou not only has beautiful scenery but is famous for its silk products. They are loved by a lot of people for their softness and brightness. If you are importing silk, you can go to Hangzhou Silk City. Around 600 silk manufacturers are there majoring in all kinds of silk fabrics, silk garments, silk crafts, and other textiles.
In addition, Hangzhou has thousands of clothing manufacturers. They mainly gather in Hangzhou Sijiqing Clothing Market, providing a wide range of fashionable clothes.
Wenzhou
Wenzhou is situated in the extreme southeast of Zhejiang. And it is most well-known for its shoes. There exist all kinds of shoe factories from large-scale factories to small workshops, including shoes for women, men, and kids.
Wenzhou is also developed in the leather industry. There are more than 2000 leather manufacturers producing synthetic leather, calf leather, and pigskin leather. Because of adopting advanced technology, synthetic leather produced in Wenzhou feels nearly like real leather. But its price is much cheaper than that of real leather.
Another big industry in Wenzhou is the packaging industry. Here you can find anything that has a relation to packaging, like non-woven fabric shopping bags, packaging for clothing, etc.
Shanghai
Shanghai holds the major port Shanghai port. And its strategic location makes it the top 3 cities in China in terms of export volume. It is used to make steel and textile products. But now there are nearly no intensive areas for textiles. After the industry adjustment, Shanghai mainly focus on the production of high-tech products, like computers, integrated circuits, cars, etc. Shanghai's electronics factories are mainly located in the Pudong and Songjiang districts. In addition, its ship manufacturing industry is still the leader in China.
Jiangsu province
Jiangsu has a large port, Lianyungang port. A lot of factories are located here. Many foreign enterprises will choose headquarters in Shanghai and set up processing plants in Jiangsu. Jiangsu has a high manufacturing level. And local products are also varied.
Danyang
Danyang is situated in southern Jiangsu, known as the Optical City of China. It is the largest base of eyeglasses production in the world. In total, more than 1600 companies are engaged in the eyeglasses industry and related industries. With intelligent production, the eyeglasses sold in Danyang excel in precision and safety. There are many large eyeglass markets in Danyang. You can find all kinds of eyeglasses with various materials there.
Jingsourcing has years of experience in sourcing eyeglasses, such as sunglasses, bicycle eyeglasses, pet eyeglasses, etc. If you need to import eyeglasses from China, contact us for trustworthy manufacturers with competitive quotes.
Suzhou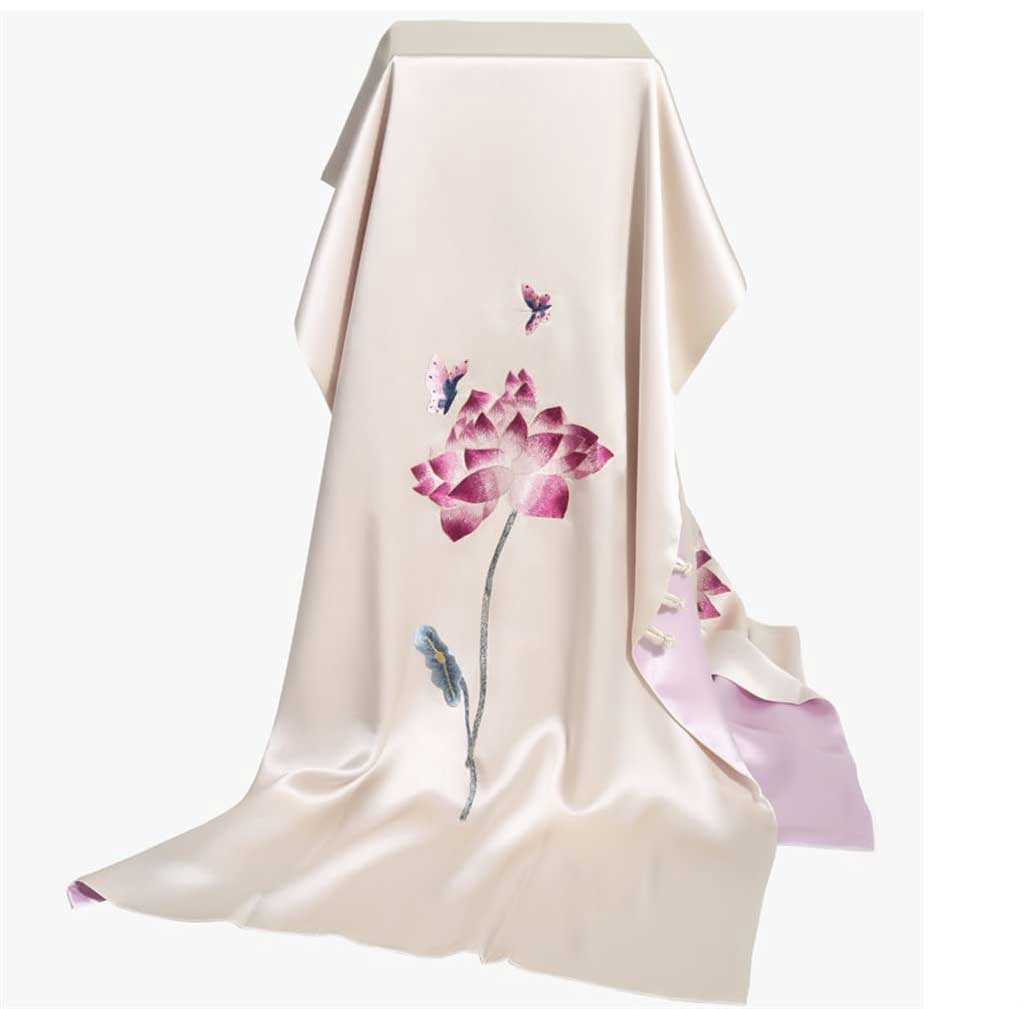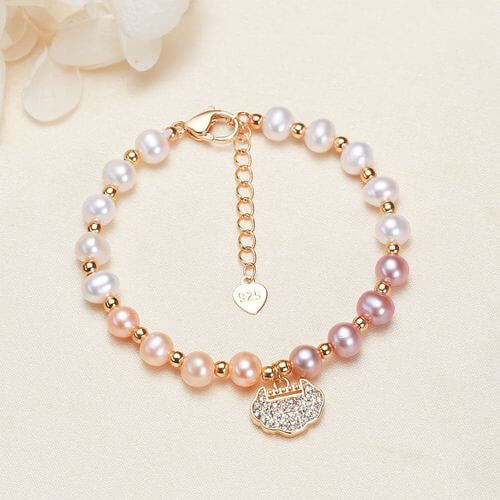 Suzhou is a major city in southeastern Jiangsu. It is developed in the clothing and garment industry. It provides various kinds of fabrics, especially silk. Suzhou has a long history of silk production. Silk is very suitable for home wear and underwear for its smoothness and softness.
Suzhou is also a famous pearl production base in China, mainly producing freshwater pearls. The pearls are full of brightness, roundness, and smoothness. If you need to buy pearls and related jewelry, you can go to Suzhou Pearl and Gem City. It integrates cultivation, production, processing, and wholesale for business.
Our customers for importing jewelry are also familiar with Suzhou. They always choose private-label jewelry for their business. And many of the factories we found were in Suzhou. If you are also looking for jewelry manufacturers, contacting us for help is a more efficient way.
Suzhou is also famous for electronics manufacturing. More than half the computers in the world are made in Kunshan, Suzhou. And as a necessary raw material for IT products, the production of integrated circuits is also very large. It makes a considerable amount of exports every year.
Wuxi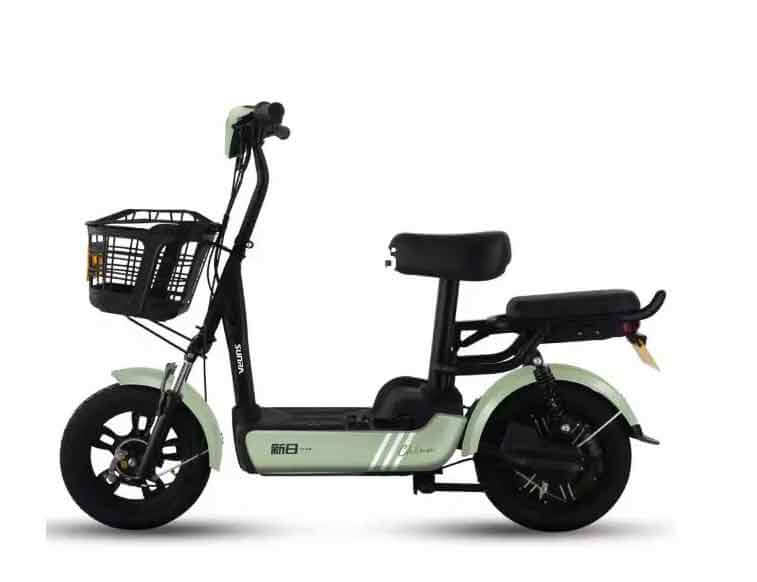 Wuxi is called the city of electric mobiles. Most of China's electric mobile manufacturers are located in Wuxi. They provide all types of electric mobiles with great efficiency. Electric cars and related parts are also provided.
Wuxi is strong in the semiconductor industry, too. If you are in business and finding integrated circuits, it is an ideal place.
Let JingSourcing help you source high-quality products for time and money saving.
Shandong province
Shandong has two major ports, Qingdao port, and Yantai port. It involves rich resources and all types of industries. The production of fertilizers, grape wine, beer, and other categories ranks first in China. Today let's focus on two manufacturing cities, Qingdao and Yantai.
Qingdao
Similar to Cixi, Qingdao is also a famous base for making home appliances. Many well-known brands in China are located in Qingdao, like Haier and Hisense. And they provide all types of heating devices, like electric blankets, home heaters, foot warmers, electric scarves, etc.
Qingdao is also China's major toy manufacturing cluster, mainly for plush toys. You can find a wide range of children's toys and pets' toys. And they all support customization. Many of our customers' customized toys are from Qingdao. If you are also interested in it, feel free to contact us.
Besides, Qingdao is a production base for popular accessories, including jewelry and normal ones. It is also capable of processing gems and semi-precious stones. Technology is quite mature.
Yantai

Yantai plays an important role in textile and garment processing. It includes over 4000 clothing companies, producing various materials such as cotton yarn and dyed fabrics. And a lot of textile products can also be found here. Haiyang's knitted wool sweaters are among the best. Because Haiyang is called China's Sweater City. If you want to buy woven sweaters and gloves, come to Yantai. Or let Jingsourcing help you source in China, based on our long-term cooperative factories.
Fujian province
Fujian is a coastal city in southeastern China, holding Xiamen port and Quanzhou port. The manufacturing industry here is very developed. It produces a wide range of products. And Quanzhou is one of the major manufacturing cities.
Quanzhou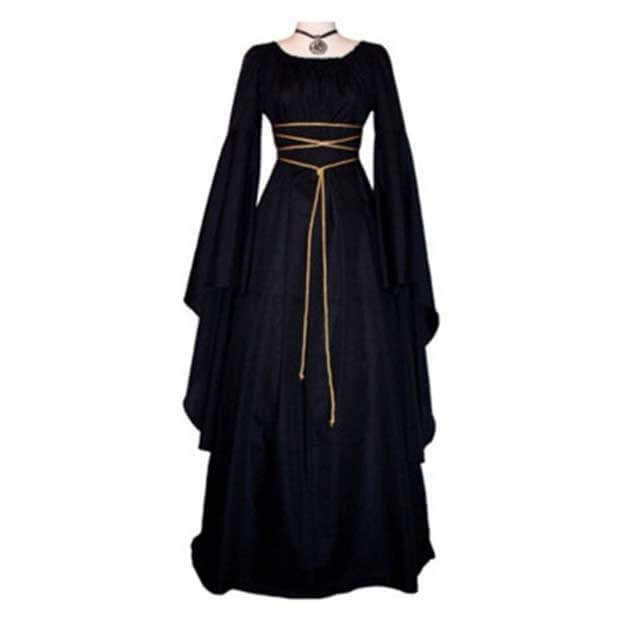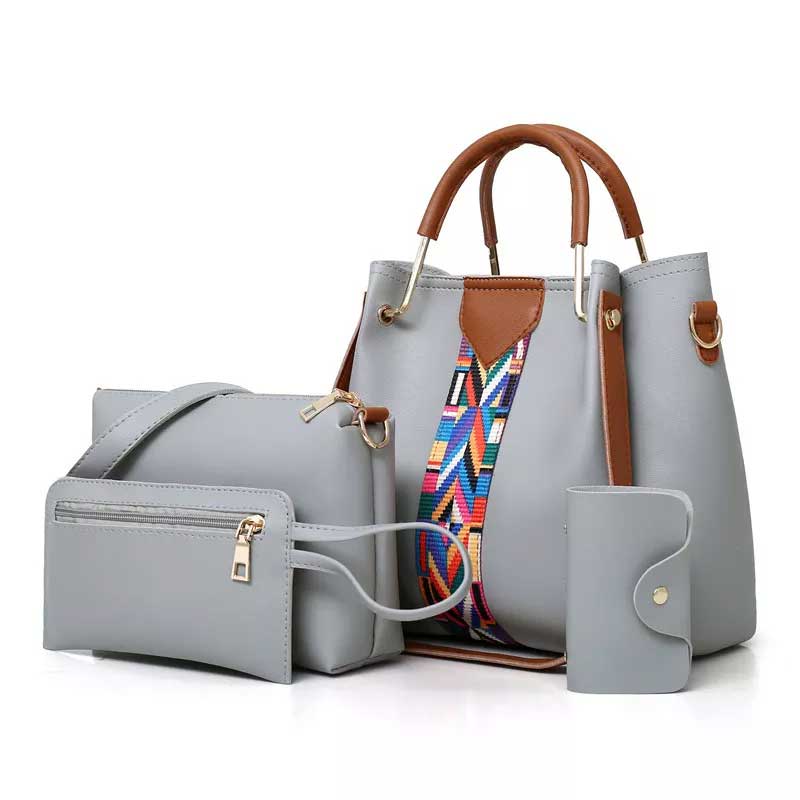 Industries with technological advantages in Quanzhou are mainly textile and footwear, construction materials, etc. Jinjiang and Shishi are the most prominent ones for production. There exist a lot of clothing factories with a complete production chain. Most clothing is outdoor leisure style. And Quanzhou is also a distribution center for outdoor jackets, quick-drying pants, hiking shoes, etc.
This city also has many big manufacturing bases for bags and suitcases. There are over 1000 bag manufacturers such as Orientbag and Kelvin, mainly making sports bags and handbags.
Besides, Quanzhou has a number of diaper manufacturers. Most suppliers of diapers in China are from Quanzhou. The products feature high quality at a not very high price. And it has some special industries with competitive costs, mainly for craft products. It has distinctive industrial clusters like Huian's stone carving, Dehua's ceramics and Anxi's tea.
Tianjin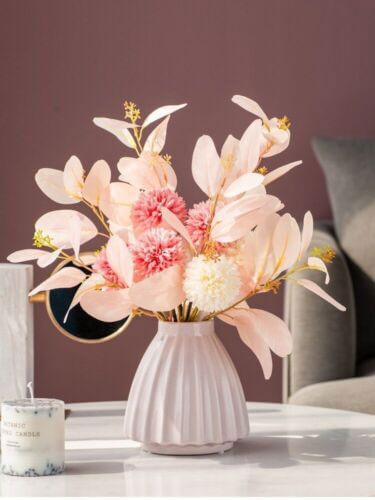 Tianjin is located in North China, bordered by the Bohai Sea to the east and the capital Beijing to the west. It holds Tianjin port, the largest port in Northern China. Tianjin has a long history in the industry with a strong industrial base and system. It's currently the center for China's modern mechanics and textile industries.
Caozili in Tianjin is called the land of silk flowers. There are hundreds of factories producing artificial flowers and plants in Caozili. They range from small-scale workshops to large-scale factories. You can find all styles of silk flowers here. Plus, they can also produce plastic flowers, fabric flowers, etc.
Hong Kong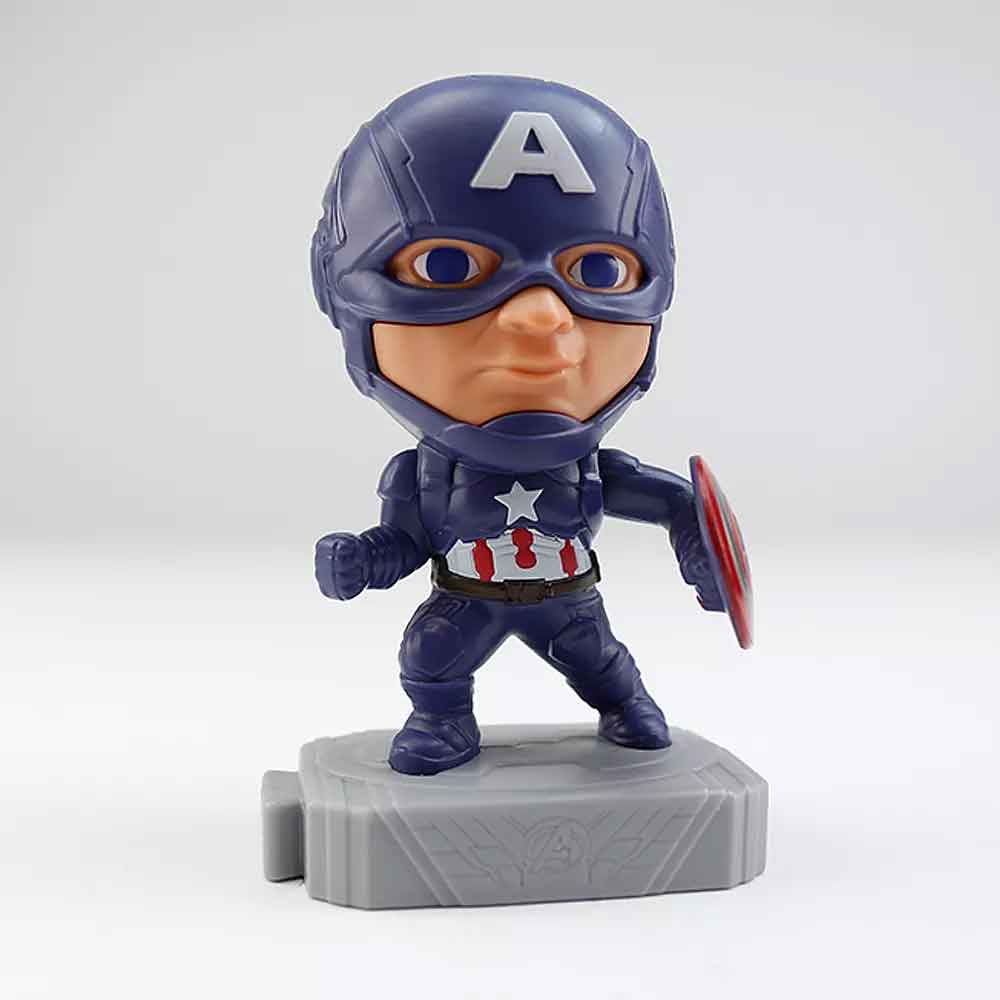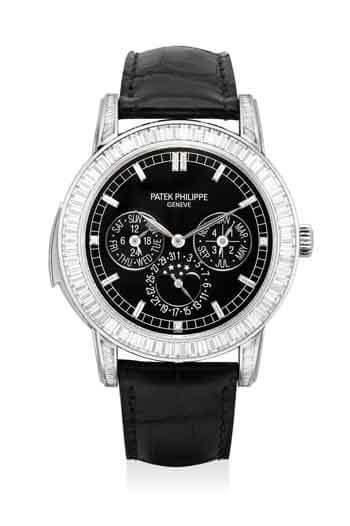 Hong Kong is a major importer and exporter of completed watches and clocks in the world. You can purchase a wide range of watches, from classic to fashion, from analogue to digital, etc.
Hong Kong, as the fourth export base in the world, is also good at making lots of high-quality toys. It mainly produces plastic toys, including dolls, doll houses, and other accessories. And it also makes electronic toys, remote-control toys, etc.
But most of these toys and clocks are manufactured in mainland cities, mostly in Fujian and Guangdong.
Industrial cities in the central part
Central parts of China are dominated by heavy industry. Due to abundant natural resources and local government support, it has also produced many advantageous products. Take Anqing in Anhui province and Chongqing for example.
Anqing, Anhui province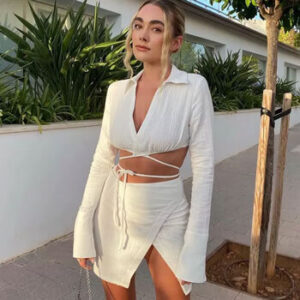 Located in southeastern China, Anhui is one of the provinces with rapid industrial development in recent years. And Anqing in Anhui has a long history of textiles. It has a complete production chain with intelligent factories and workshops. It is mainly for the production of clothing, but mostly at the middle and low end. Meanwhile, a large number of duvets are produced here. If you are in the textile industry, Anqing is a good place.
Bishan in Chongqing Province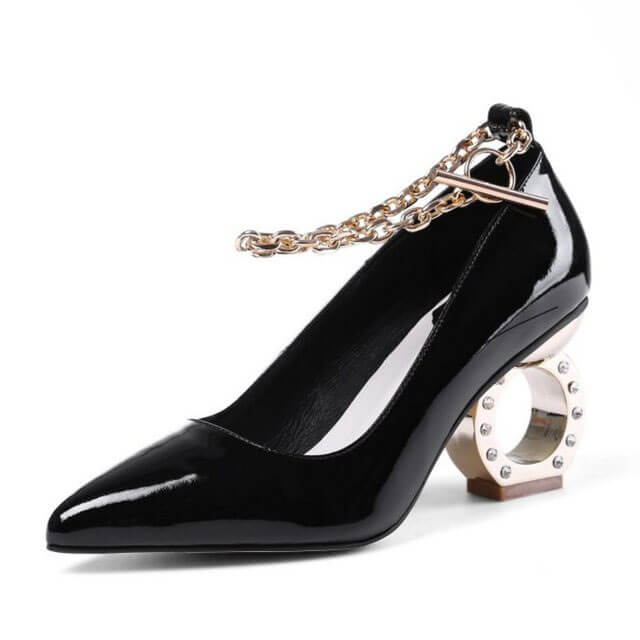 Bishan in Chongqing is called China Western Shoe Capital, a large industrial cluster for shoes. Many shoe manufacturers choose to settle here, because of support from various policies, the huge potential of domestic sales markets, and the geographical advantage. They mainly make medium and high-end leather shoes, sandals, leisure shoes, etc.
Besides, it is the third-largest motor vehicle production center in China. It produces all styles of motors and motor parts.
Jingsourcing can help you contact these factories
As a leading sourcing company in China, Jingsourcing has helped 4000+ customers wholesale or customize products from China. Our suppliers are from these manufacturing hubs. Just When you tell us your desired products or categories, our sourcing agents will help you find the factories in the specialized area. And we will select suitable, reliable manufacturers, and negotiate on your behalf. This can greatly save you time and energy.
Rest assured that we can offer you trustworthy manufacturers. With years of purchasing experience, we clearly know production areas at all scales and the product that factory city specializes in. More importantly, our suppliers have passed strict factory audits (e.g. scale and production) before collaboration. And they also perform well in many ways throughout the entire production process from sampling to inspection.
That is, our suppliers are what we have really worked with as well as perform responsibly and professionally in all aspects. This is why many importers trust Jingsouricng for the past 8 years.
Our value not only lies in a long-term cooperative and reliable supplier network, but we can also help importers solve problems effectively in the complex process of product sourcing. Don't hesitate to contact us for your import business.