I have received many consultations about 1688 from many friends before, especially some southeast Asian and African friends. But in recent years, some friends from Europe and America have also begun to show interest in this Chinese domestic B2B wholesale website.
There are many guides teaching you how to register 1688, translate 1688 Chinese pages into English pages, search for products you want by keywords, and so on. In this article, I won't elaborate on these aspects, but I will tell you some objective facts and practical experience to help you know and use 1688 better.
Is 1688 safe to buy products?
As a part of Alibaba Group, 1688.com is a legal Chinese supplier directory. All 1688 suppliers have gotten business licenses. Every day, many transactions are carried out. And 1688 site has regulations and methods to keep online trading safe. So, you don't have to worry about 1688's overall environment.
Note 1688 is specially designed for Chinese businessmen to find and compare suppliers. Compared with Alibaba, an international wholesale website, many importers think it is more likely to find direct Chinese factories in 1688 and assume that suppliers on Alibaba are 2nd or 3rd middlemen.
In fact, not all suppliers in 1688 are factories in China.
There are both Chinese trading companies and factories. This is the same as Alibaba and other wholesale websites.
Moreover, I tell you the truth — many Chinese suppliers have stores not only in 1688 but also on Alibaba or Aliexpress. That is to say, you may find the same supplier in 1688 and Alibaba.
For example, some friends of mine who have a factory display their products and receive overseas orders on Alibaba stores. At the same time, they will upload products to 1688 and Aliexpress. It is not expensive for them to settle 1688 and Aliexpress platforms, but it helps to expand their sales channels for products to a certain extent.
Can anyone buy from 1688?
1688 is mostly used by Chinese buyers. For overseas buyers, the 1688 site is not a top choice to source products from China. Becuase the entire process is much more time-consuming and challenging in comparison to ordering from Alibaba or Aliexpress, even though the product prices are usually lower.
Even if you translate the 1688 Chinese page into an English version and spend time listing several suppliers looking good, there still exist language barriers between you and suppliers, many of whom can't speak English. So imagine your trouble when sourcing good suppliers. Not to mention the payment and shipping problems you may face, which I will explain in Question 4.
Can you dropship from 1688.com to international end-users?
Many 1688 suppliers provide dropshipping or wholesaling services for native Chinese sellers on e-commerce platforms such as Taobao, AliExpress, Amazon, eBay, etc.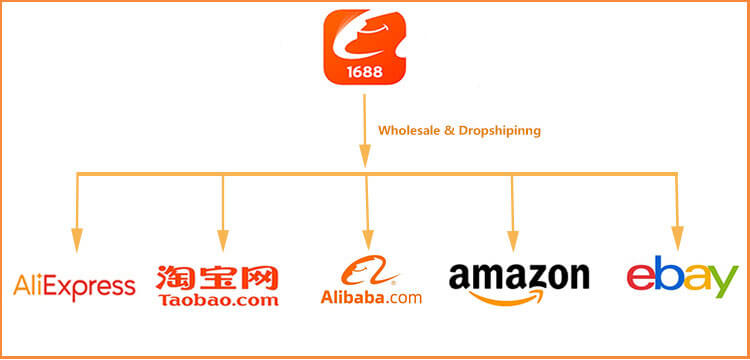 Therefore, many overseas e-commerce sellers also want to find dropshipping suppliers from 1688 to get a lower price. In fact, very few 1688 suppliers are willing to dropship products for overseas e-commerce businessmen, except for substantial sales whereby suppliers can make profits.
If you are running a new e-commerce store or your store just has little sales, they are not willing to do dropshipping for you. Even if you make a great effort to find a supplier that can dropship products for you, you will find the cost won't be lower than on Aliexpress when summing up all the costs including unit price, shipping cost, etc. In addition, if there is something wrong with your products, it may be troublesome to communicate with 1688 suppliers.
Get dropshipping services from Jingsourcing
What are the difficulties involved in buying from 1688 overseas?
The general steps to buy from 1688.com include:
register an account
source products and suppliers
place an order
When buying from 1688 overseas, you will encounter difficulties. Here I'll explain 4 common issues and how to solve them.
Difficulty 1 — 1688 webpage and APP only have the Chinese version. 
Use Google translate to get 1688.com in English, as shown in the image below. After that, you can enter English product names to search for products you want or upload your product image to search directly.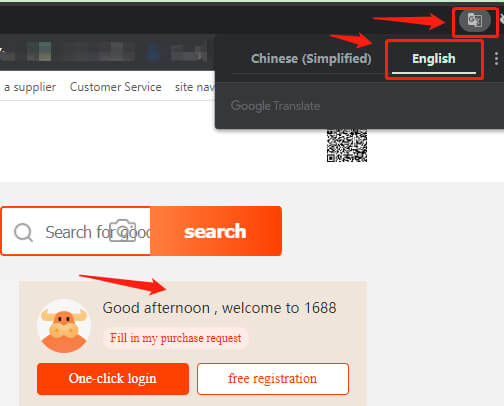 Note this is machine translation, so there may exist some ambiguities. In addition, Google translate is just a simple text translation, which couldn't read Chinese text in the image. So the text in the picture is still Chinese, like in the picture below.

About the 1688 APP, it just has the Chinese version, and can't be translated into the English version. So it appears nonsense to you, although you can download it from the app stores.
Difficulty 2 — many 1688 sellers can't speak English.
As the main target market of 1688 suppliers is in China, the sellers you contact may not speak English.
To deal with such issues, you can ask them if they have difficulties communicating with you in English. If they can, you download the WeChat APP, a chatting tool often used by the Chinese. Then, add the supplier's WeChat ID, the same as the telephone number. You'll find most 1688 suppliers' telephone numbers on the contact page after logging in to 1688.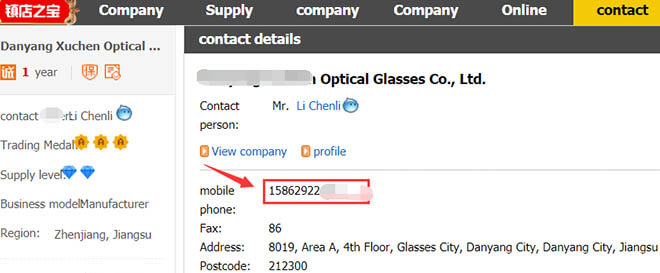 Difficulty 3 — limitations on payment methods.
If you want to make an online payment on the 1688 platform, you can only make payment by Alipay, online banking (only the Chinese bank account).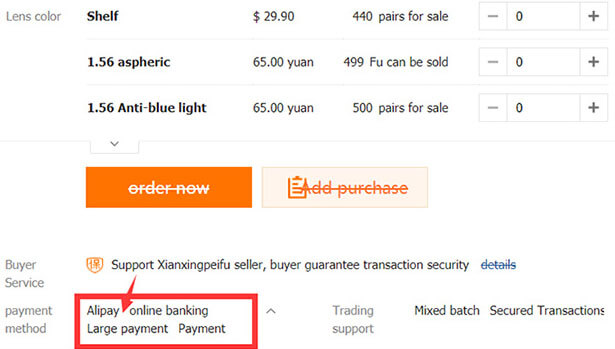 You can ask the supplier if they can accept Paypal or other international payment methods. However, if your order value is just several thousand or a hundred dollars, 1688 suppliers are reluctant to open a Paypal account or apply to banks for an account to receive American dollars. This is troublesome.
Difficulty 4 — international shipping troubles.
1688 website only supports Chinese domestic shipping. If you buy many products from several stores in 1688, you had better find a shipping forwarder or a Chinese buying agent to help you collect all your products and send them to your address in one package.
Buy bulk from 1688 by yourself or hire a 1688 buying agent?
Reading here, you'll know it's not a mainstream way to source products from China on the 1688 website, and buying from 1688 is not an easy thing. 
If you insist on buying from 1688, either for business or personal use, I strongly recommend you find a reliable Chinese sourcing agent or 1688 buying agent. He can save a lot of your time and reduce your potential risks. And you just need to pay the agent some commissions.
You can calculate the whole cost from 1688: product cost +service fees +the shipping fee from buying agent's address to yours. And compare it with the total cost when buying from Alibaba or AliExpress, under the same product and requirements. Then, decide whether to hire the agent to help you source products from 1688.
Sourcing agents charge service fees in the following 2 ways.
Charge per link
Suppose you buy 12 types of products and there are 12 links accordingly. If the buying agent charges $3 for per link, the total service charge is $36. They will purchase all products and then send them to you in one package.
Charge by a certain percentage of shipment value
If the value of your products is $500, the buying agent charges you a service fee of 7%-10% of the product value. That will be $35-$50.
A reliable buying agent like Jingsourcing can help you with the whole purchasing process, including communication with 1688 suppliers, making payments for suppliers, collecting orders and inspecting the items, consolidating and repacking, and finally shipping to your address.
Buy from 1688 in an easy, safe, cheap way