In this article, I'm going to show you the common mistakes that importers make when buying wholesale from China. This list of mistakes is gathered from our experience in serving more than 4,000+ clients, and surprisingly, even the ones with over 7-year importing experience still fall victim to these common mistakes. Now, we are going to list the mistakes one by one based on the process of buying wholesale from China as the following:
I'm also working on another article that introduced over 10 experts who have rich experience in China importing, manufacturing, dropshipping, Amazon selling, trade law, etc. They will share their experience with mistakes don't make when importing from China in that article. 
Common Mistakes When Choosing Products
1. Always Going After the Fad
With perfect timing, there's no doubt that you can rack up millions from the latest product fads. For instance, from 2016 to 2017, the hot item, the fidget spinner, helped two of my customers earn big money. But as time passed, fidget spinners are less and less popular, which bewildered these two customers. Now they are faced with problems deciding what new products to sell.

In addition, if your products are seasonal, it means that you need to sell them quickly in the right season. Otherwise, when the season passes, you have to drastically lower prices to get sales and avoid long-term storage fees. But in fact, it is quite possible they won't be all sold in time.
So, to develop a long-term business, we do not suggest this kind of speculative behavior. The timing of taking advantage of product fads is critical. Being too early or too late can make a huge difference. But for most of you, it can be difficult to identify the perfect timing. Therefore, focusing on products that would sustain a long-term business would be a wiser choice.
2. Never Take Your Eyes off Low-value Products
You may always be attracted to low-value products because you think the cost of purchasing is low. But they are often together with fierce competition, low added value, and thin margins.
For a low-value product, the potential to increase its value is little. For example, the selling price of a cheap bottle opener will not significantly increase even if you put it in fancy packaging.
Besides, low-value products made in China only seem cheap initially, because the international shipping cost has not yet been taken into account. Even though it is a low-value item, the shipping fee is still the same high. Once you subtract product cost and shipping cost from your sales, there won't be much profit left for you.
One of my customers once sold disposable food containers on Amazon. It seemed like a good business because the product price from China is just $ 0.75/piece. But there were already too many sellers selling the same product on Amazon. As a result, many of the food containers are still lying in his warehouse until now. So, after doing a careful check, if there are already plenty of players on the field, please stop to think about whether this business is suitable for you. 
3. Think That Highly Consumed Products Are Good Products
When talking about a good product imported from China, market demand is one of the main factors to be considered. Highly consumed products meet the criteria without a doubt.
Our customers once inquired about the A4 printing paper. But when they started selling some, they found out that it was not as easy to sell as expected.
Selling highly consumed products is utterly a cut-throat competition. Thousands of players are sharing the cake. The profit is totally transparent. Moreover, they have been in this segment for a long time and already established their own stable sales channels. 
4. Choose Large-sized Products, Thereby Paying High Shipping Costs
For large products, like dressing mirrors, shipping will cost even more than the product itself. Besides, the probability of the product breaking must be considered. If the product is sold on Amazon, there will be extra charges for storage and handling. The same goes if you plan to store it in your own warehouse.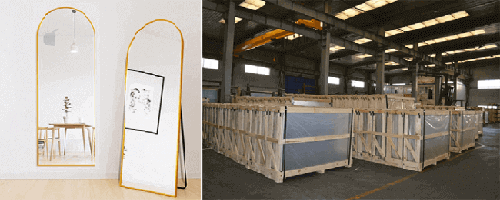 For someone who is just starting out, it's never good to choose products with less value, but higher shipping costs and taking up larger storage space.
Common Mistakes When Selecting Suppliers
5. Think That Cooperating with a Factory Is the Best Solution
People who import from China prefer to buy directly from China factories. In their opinion, factories would offer more favorable prices than trading companies, thereby enabling them to gain better profits. We can't say they are wrong, but it is also not right to limit yourself to factories only.
Especially when sourcing suppliers from Alibaba, it is not easy to identify which are real factories because all the suppliers claim to be one. But you don't have to worry too much about differentiating factories and trading companies. Instead, you should compare the products, prices, and services of each supplier.
Personally, I believe that all the good Chinese suppliers similarly have the following characteristics:
The right balance between quality and price
The expertise of the supplier's salesman
Efficiency of communication
Responsibility – Attitude towards problems and ways of solving them
6. Only Choose the Supplier with the Cheapest Quote
Cheaper prices make importers excited. The cheapest price always exists in the market and I'm not daring to tell you not to choose it. But you should at least be aware that the cheapest price sometimes means more problems.
Have you ever experienced such situations? Some suppliers will lure you with cheaper prices. But once you pay the deposit, they will raise the prices using various excuses.
You will lose a lot of time arguing with such suppliers and only end up feeling tired. If you insist on not paying the extra money, they will adjust the product quality according to the prices. In the end, you will spend more money and energy than necessary.
My suggestion is never to take any risks. you will seldom get good quality products with the cheapest prices in the business. You should choose a reasonable price as plan B so that you can shift to it immediately once you find something unusual.
7. Only Purchase on Alibaba But Ignore Other Procurement Channels
If you want to buy products from China, Alibaba must be the first one coming to your mind. After all, it is the largest wholesale site with abundant suppliers and products. But procuring channels are not only. There are many Chinese wholesale websites for you to choose a reliable supplier and the best price.
Sometimes, you can find the same suppliers on Alibaba, Made in China, and Global Sources. Chinese suppliers tend to open stores on all these three platforms to attract more customers. For one item of the same material, the prices and MOQ of these three platforms will not be very different. In addition, although they all have many suppliers and products, they each have their own focus. For example, Made in China is more specialized in machinery and equipment.
If you are just starting your business and want to try new products, you don't need to buy a lot for your first try, so you may not reach the large MOQ on Alibaba. Thus, please try to find suppliers on DHgate or Aliexpress with a small MOQ.
Hiring a Chinese sourcing company, like Jingsourcing, is another popular solution, especially when you are:
first-time buyers with little importation experience
purchasers with customization requirements but low MOQ
importers sourcing special/multiple product categories
Sourcing companies are dedicated in providing you with various sourcing service, such as supplier selection, sample making, mass production, quality inspection, cargo transportation, etc. They can control the whole process well and make it smoother.
Contact the best sourcing company in China.
8. Think Chinese Sourcing Agents Are Scams
Some importers will think that sourcing agents are scams and charge lots of service fees. This is a common misunderstanding. There are indeed some bad agents in the market. The key is to find reliable ones.
Reliable sourcing agents aim to reach a long-term cooperative relationship with you in order to develop their business better. Such agents will be really on your side, helping you achieve your importation and only charging you reasonable service fees.
As the best sourcing agent in China, we have been in business for 6 years, with our headquarter in Yiwu and branch office in Hangzhou. We have helped 4000+ clients import from China and many of them have become our old customers. You can contact us with confidence.
Start with JingSourcing to import from China.
Common Mistakes When Buying from Alibaba
9. Trusting "Alibaba Verified Supplier" Too Much.
Some tutorials, online guides, or so-called, experienced importers may teach you to choose a "verified supplier" when sourcing products in Alibaba. They equate "verified" with "great" and think that the supplier would be wonderful.
In fact, Verified Supplier is just a paid Alibaba membership. After paying the fee and going through an independent third-party inspection (e.g. SGS), any supplier can be verified, such as a trading company with only a couple of people. So becoming a verified supplier is not as difficult as you think and it doesn't mean they are 100% reliable.
You still have to think about the suppliers from these aspects:
Study the samples from the supplier.
Never avoid any responsibilities once problems arise.
Timely communication.
10. Trust Trade Assurance Too Much
Many importers regard Alibaba trade assurance as a third-party e-payment (like PayPal payment). They believe that they could simply ask for the money back if they are not satisfied with the imported goods. But I will tell you the truth today.
It's not that easy to get a refund from Alibaba suppliers. Trade assurance is not like PayPal which always protects the buyer's interest. After all, we are talking about thousands of dollars or even more when ordering on Alibaba.
Three powerful pieces of evidence are needed if you request a refund due to quality issues:
Sales contract
Inspection report
Lab testing report
Sometimes, it's very hard to define what the quality problem is, so customers and suppliers usually have disputes for weeks and even months. This means that you have to spend both money and time requesting a refund. Then you may have missed the best time for selling and all your previous efforts on this order are wasted.
I am not saying that trade assurance is useless for buyers. Instead, the same as "verified supplier", trade assurance is not 100% safe. Buyers should highly consider the supplier's professional experience, communication efficiency, attitude towards problems, product quality, and, of course, the price.
More Alibaba Related Guides
Common Mistakes When Looking for and Visiting Suppliers in China
11. Many Importers Don't Do Any Research Before Visiting China
Many foreigners still have some misunderstandings about China. When they talk about China, they will first think of Shanghai. There are some exhibitions in Shanghai, such as the China Beauty Expo (Shanghai), Shanghai International Cosmetics Packaging and Raw Materials Exhibition, etc.
Also, there are some local wholesale markets in Shanghai, but they cater to the locals. In other words, foreigners will get a very high price from them.
Often, I receive phone calls from strangers who got my contact details via my company's website. "Jing, I am in Shanghai now, but I didn't find what I was looking for. Can I visit you to get some advice?" I can really understand how helpless these unprepared people are.
Last year, I met a customer, Jannie. She was planning to find a supplier for cosmetic packaging and flew directly to Shanghai but found nothing there. However, she could have gotten the information from Google before coming to China, that the suppliers she was looking for are more concentrated in Guangzhou or Yiwu instead of Shanghai.
12. Not Source Your Product at the Right Place in China
There are many industrial clusters in China, such as Guangzhou, Shenzhen, Foshan, Zhongshan in Guangdong province, Yiwu, Zhuji, Ningbo in Zhejiang province, Kunshan, Wuxi in Jiangsu province, and Fuzhou, Quanzhou in Fujian province.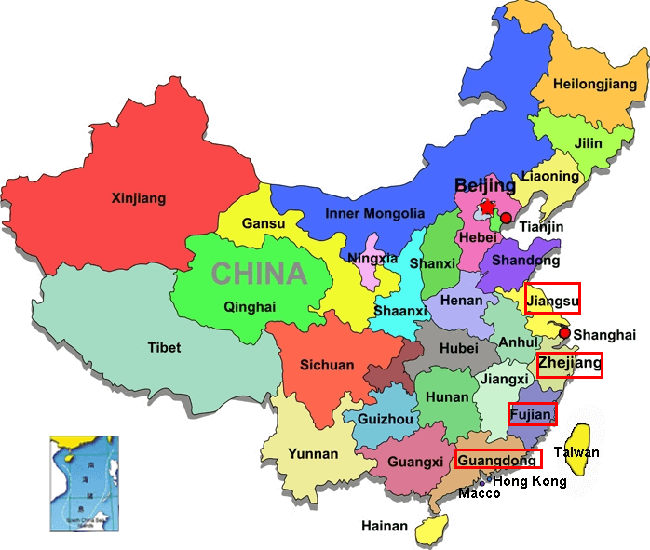 Once I met someone in Yiwu who wanted to import a crystal chandelier to the USA. However, a crystal chandelier is hard to find in Yiwu wholesale market. He complained to me that there were very few crystal chandeliers in the Yiwu market.
So I told him that each industry cluster has its own product specialization. The main production area for chandeliers is in Zhongshan. Yiwu is definitely not the right place for that. This means that it would be harder to find a competitive price for chandeliers in Yiwu than in Zhongshan.
13. Know the Canton Fair but Have No Idea if the Canton Fair Is Suitable for You.
When talking about taking part in the exhibition in China, many foreigners will think of the Canton Fair, the largest exhibition (includes a wide variety of products) in China. But the suppliers there will have a higher demand for MOQ or have low MOQ but with an uncompetitive unit price. Moreover, many of the suppliers in the Canton Fair are big trading companies.
If you're cultivating 1 to 2 products in a niche, Canton Fair is perfect for you. But, if you purchase lots of different items in small quantities, the Canton Fair is not suitable for you.
For example, you have a small supermarket chain in your country and need various consumer goods. This means you need to communicate with dozens of Chinese suppliers, or even more, and buy from them. It is several times harder than buying 1-2 products and will burn you out. 
In this case, cooperating with a sourcing company or trading company is a  smart choice.
Customize your products with JingSourcing.
Common Mistakes Before Massive Production for Your Products
14. You Believe the Mass Goods Will Be Better Than Your Sample
The sample provided by the supplier is not the one you want. But the supplier promises you that the mass-produced product will definitely meet your requirements. "It's just a small problem with the sample" is the common excuse. Sadly, many experienced importers will still believe in such unreliable words.
You should pay attention if you are in such a situation. A supplier like that is irresponsible and unreliable. Below are two solutions for your reference:
A. When there is a problem with the sample, you should ask the supplier for another sample until you get exactly what you want. If this supplier refuses your request and would just tell you that they will produce it perfectly during mass production, you better change to a new supplier. Keep in mind: a reliable supplier will work well with you from the beginning to the end.
B. You need a QC or a third-party inspection agency in China. They can help you inspect the goods during production. If the goods don't match your quality standards, they can refuse the defective products and ask the factory to rework them. In this case, the risk of receiving unqualified goods can be greatly reduced.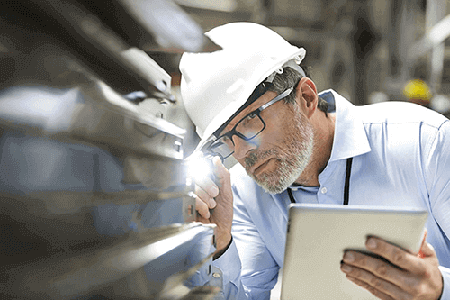 15. Consult Your Supplier About the Details of Your Product Certificates/Patents
Many importers think that suppliers know everything. Honestly, many Chinese suppliers don't know much about product certification/patents, because certificates or test reports are generally required for product sales in your local market and customs clearance.
A German customer once sourced bibs on Alibaba before he came to us, and asked us why the certificate from our factory is different from the one he got from his supplier on Alibaba. After checking, we found that it was a certification for the USA and not for Europe.
And sometimes, a few dishonest suppliers will offer you a fake certificate created through Photoshop, or send you an invalid one. So here are the 2 reliable ways to get information about the required certificates:
Consult with your local forwarders about the product permission in customs clearance.
Consult relevant institutions in your country about certificates related to product sales.
For product patents, you should not rely totally on some suppliers' words, either. You must verify it on the patent office's website. Especially when you are intending to sell the product online, such as on Amazon, you will get into trouble if you sell a product with an infringed patent.
16. Not Specify Detailed Product Requirements in Writing.
When you have decided on the supplier and start communicating with him about product details, you may tell him one by one on WhatsApp or WeChat, mixed with some inquiries and responses from suppliers, your explanation, and your later supplementary, etc, which make the communication long and unclear.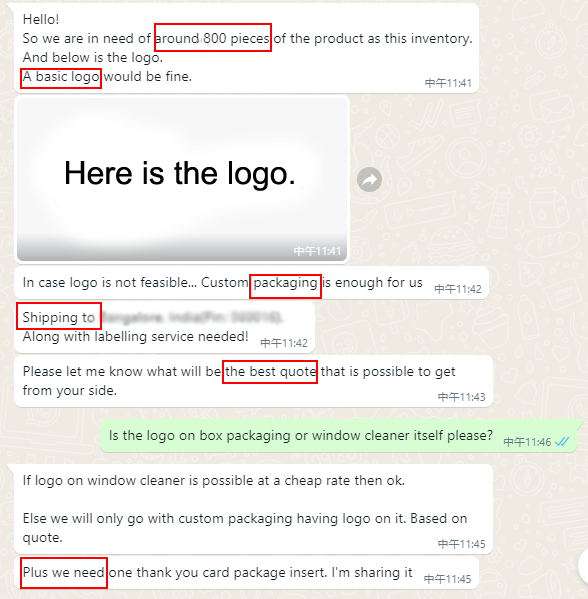 You may think that you have conveyed 100% of the details, but your supplier may only receive 80% of them. Some information was missed or misunderstood during the communication. Thus, you'd better put all the details together into a written document and send it again to your supplier by email.
Common Mistakes when Communicating with Chinese Wholesale Suppliers
17. Communicate Only by Email and Have No Other Instant Messaging Tools
It's generally important to use email for business transactions with Europeans and Americans. For anything important, like product requirements, it's best to send it by email, which is more formal and can keep evidence in case there is a dispute.
But Chinese suppliers can't always reply to your emails right away. Especially when there are urgent issues, delayed responses can always give you a headache.
So some instant messaging tools will be very useful. WhatsApp is the most popular one in the world. Many of our American and European clients prefer to use it.
Additionally, you can use WeChat when doing business with Chinese suppliers. It's the most common daily communication tool in China. You'll be more likely to get a response immediately if you send messages by WeChat, instead of email.
When you're following up on the status of your order and production, checking samples, or your email is not clear enough, the video and voice functions of WeChat can show you the actual status of your goods, which step the production is in, and help you clearly convey the message.
Unlike in other countries, Skype is certainly not the most popular local communication tool in China. In fact, not every supplier uses Skype.

18. Your Best Time Is Not the Supplier's Best Time
Many importers may think that Chinese suppliers have 24-hour customer service. But they are wrong. Many Chinese salesmen will not check emails after work. Therefore, it's better to be aware of the time difference between China and your country.
I want you to know that many suppliers usually work in high efficiency from 10 am to 4 pm. Even if they can still hear from you outside of this time, many of them will wait until the next day to reply. In other words, if you have an urgent matter, it's best to contact them during this time.
For example, if you are from the Western US, it would be best to contact them from 9 am to 12 pm in your time zone. But of course, you can still choose to contact them early in the morning if you're awake by then.
Common Mistakes in Paying Suppliers
19. Not Check the Holiday Schedule in China During Payment Processing.
Generally speaking, it takes one work day to receive the payment from the US to China. Europe is slower, 3-5 days. As the delivery term usually states: production could be arranged after the deposit is received and product details are confirmed.
Now I want to remind you that you should avoid paying on Chinese holidays, such as during China Labor Day. In such situations, the time for the Chinese supplier to receive the payment will be extended by 1-3 days, so the production will be relatively delayed, too.
Therefore, when Chinese holidays are approaching, it's necessary to make sure that during the payment processing, your Chinese supplier can receive the money before the festival.
I prepared the following table of Chinese holidays. If you want to know the exact holiday schedules, click here.
| Festival | Time period | Days |
| --- | --- | --- |
| New year | January | 3 days |
| Chinese new year | February | 7 days |
| Tomb-Sweeping Day | April | 3 days |
| Labour Day | May | 4 days |
| Dragon boat festival | June | 3 days |
| Mid-autumn festival | September | 3 days |
| National Day | October | 7 days |
20. Not Familiar with the Handling Fee and Arrival Time of the Common Payment Method.
When it comes to payment, the most common way is by T/T. But this is not a cost-saving method for all possible amounts of payment. For example, transferring $100-200 will deduct $30-40 as bank charges.
I have sorted out the details for four common payment methods to China, suitable for small and medium-sized payments, in the following table for your reference. It will help you make quick decisions based on applicable amounts.
Payment method
Handing charge
Applicable amount
Time of Arrival
Paypal
3.4%-4.4% + fixed fee
≦$500
Instant
Money gram
Check your Estimated transfer fees here
$500-$3000
up to $10,000 (send online)
One business day for most; instant if use Fastsend
Western Union
Check your Estimated transfer fees here
$500-$3000
a few minutes or up to 2 business days depending on the receiving country, the service you chose, and the transfer amount
Wire transfer(T/T)
$35-$50
≥$3000
1-5 days
Handing charge: 3.4%-4.4% + fixed fee
Applicable amount: ≦$500
Time of Arrival: Instant
Handing charge: Check your Estimated transfer fees here.
Applicable amount: $500-$3000; 
up to $10,000 (send online)
Time of Arrival: One business day for most; instant if use Fastsend
Handing charge: Check your Estimated transfer fees here.
Applicable amount: $500-$3000
Time of Arrival: a few minutes or up to 2 business days depending on the receiving country, the service you chose, and the transfer amount
Handing charge: $35-$50
Applicable amount: ≥$3000
Time of Arrival: 1-5 days
Further Reading about Incoterms
23. Molding Costs Are Not Considered When Developing new products. 
In addition, let's say you want to develop a new product that requires mold opening and think it's easy. But when you see the molding cost, you may be shocked because it's pretty high.
Take plastic injection molding for example. If it is an existing mold in the factory, the cost won't be very high. But if the factory needs to make a new one, it will be very expensive, easily costing you $ 10,000+. The more complex the structure is, the higher the cost is. So it's better to assess whether you can afford the cost of mold opening before developing your new product.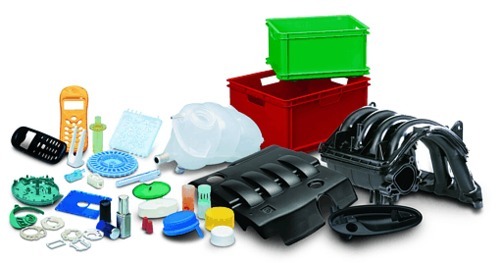 24. Don't Know How Import Duty & Tax Are Levied.
Another complex but easily overlooked cost is import duty. Different countries have different charging standards. For example, if you import from China to the USA, the US customs will charge you customs duty, MPF(merchandise processing fee), and HMF(harbor maintenance fee), while from China to the UK or other European countries, you will be collected customs duty and value-added tax (VAT).
The rates of duties vary by product and country. Policies between the two countries will affect tariff rates. For example, because of the US-China trade war, the US impose additional 25% duty on some China imported products. Then if you import such products, the total tariff rates may be more than 30%, which will bring you huge duty costs.
So when you choose a product, you'd better find a local customs broker to help you estimate the tariff. Some freight forwarders also can help you do this. Never wait until you need to pay, then you find the high import duties, which is too late.
Common Mistakes When Shipping Products from China   
25. Always Choose Sea Freight for Any Volume Shipments
To save on expenses in the import business, sea shipping has always been considered the cheapest way of shipment. However, this is not the case.
If your goods are shipped in full containers (20' and 40' are the most common sizes of standard containers), then your shipper will charge per contain. While weight can factor into the price, the charges are mainly based on the size of a shipment.
If your goods are less than a container load, your price is often determined by cubic meter. For larger and heavier shipments, it is often much cheaper to ship by sea. As the shipment gets smaller, the margin between the prices gets smaller and sometimes, air shipment will even be less expensive.
26. Don't Take a Risk for Low Cargo Value Declaration
Undervaluing the declared value amounts to tax fraud and is a criminal offense, especially for European and American importers. You should pay attention to the fact that there is no chance of being lucky. Even if the event of getting checked by customs is just a probability, once it happens, it will bring you a lot of losses.
Undervaluing the declared value is tax fraud, which is a criminal offense, especially for European and American importers. You should pay attention to the fact that there is no chance of being lucky. Even if it is only a probabilistic event to be found by the customs, once it happens, it will bring you a lot of losses.
27. Not Avoid the Shipping Rush
Some importers may consider shipping their goods before Christmas and Chinese New Year, but find that available spaces in the loading port are very tense and sea freight rates go up.
Why?
Christmas is the shopping festival. Many importers will choose to store up before Christmas in order to have enough supply for selling. While on Chinese New Year, many places have a vacation for 1 to 2 weeks and many freight prices will rise during the festival period.
So try to avoid the peak periods as much as possible. They not only bring limited port spaces but also increase shipment prices and lower efficiency. It's better to make a plan for staggered shipments during the holiday period. For example, ship 15 days earlier before CNY and 2 months in advance for Thanksgiving and Christmas Day.
The End
Have you ever had any problems when buying wholesale from China that I didn't mention here? If so, let me know by leaving a quick comment below right now. We are a sourcing company with rich experience in purchasing and shipping. We can provide you with good solutions and help you solve your problems. If you need, please feel free to CONTACT US.