As I mentioned a lot of times that knowing industrial clusters will be very helpful for importers to find the right suppliers in China, or to identify whether your supplier is a factory or trading company.
In my previous article, I introduced the industrial clusters in Zhejiang Province, China. And now I'm going to write about another important province-Guangdong, as I mentioned in the last article that Zhejiang and Guangdong are the two most developed provinces in China.
Guangdong Province plays a quite important role in Chinese export and has lots of main cities, such as Guangzhou, Shenzhen, Foshan, which are very familiar to foreign importers. There is also a certain quantity of foreign importers living in these cities.
In this article, I'll give a brief introduction of several important industrial clusters located in Guangdong Province.
Navigation of the article:
1. Short Introduction of Guangdong Province
Guangdong is one of the leading industrial provinces of China, a coastal province located in the south of China's mainland. It is surrounded by Fujian on the east, Jiangxi, and Hunan on the north, Guangxi on the west, Hainan off the southwest. Adjacent to Hong Kong and Macao, Guangdong is in the heartland of southeast China and the Southeast Asian Economic Circle.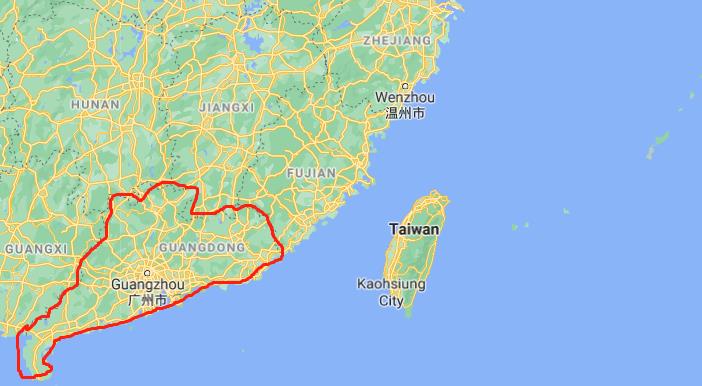 Main product categories in Guangdong,
Garment and Textile
Cowboy Suit
Underwear
Women Shoes
Bags and Suitcases
Watches/Replica
Watches
Toys
Leather Items
Fashion Jewelry
Lamps and lanterns
Home appliances
Electronics
Automobiles
Oil Painting
Construction
Materials
Food and Beverage
Machinery Equipment
Forestry and
Papermaking
Pharmaceuticals
These product industries have strong production and processing capacities and becoming one of the large manufacturing bases in China or even the world.
In addition, Guangdong now is also developing new hi-tech industries that focus on information technology, biotechnology, optical-electronic-machinery integration, and new materials.
2. Seaports of Guangdong for Exporting
There are three ports of export for Guangdong Province: Guangzhou Port, Shenzhen Port, and Hong Kong Port. Each of these three ports has its own advantages.
1. Guangzhou Port
It is the largest port for foreign trade in South China. Due to the limitation of its natural conditions, Guangzhou Port was mainly focused on domestic trade lanes in past years. But now as the construction and use of Nansha Port, more and more international lanes are opened in Guangzhou Port.
International lanes include Red Sea Lane, Europe Lane, Southeast Asia Lane, Western United States Lane, USA & Canada Lane, Mediterranean Lane, Africa Lane, Japan Lane, and Korea Lane, etc.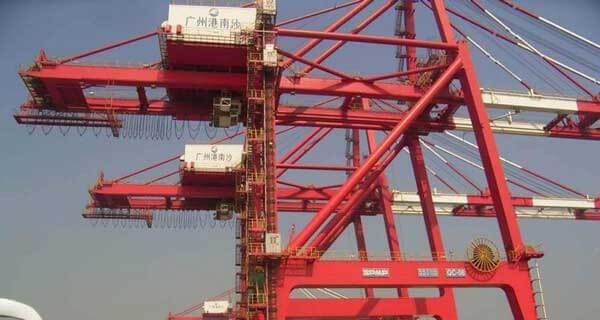 2. Shenzhen Port 
Shenzhen Port mainly works for international lanes in export, and most are full-container shipping. One of its advantages is the efficient shipping date, usually 5-10 days faster than shipping from Guangzhou Port.
Most cargoes for export were transferred from Guangzhou to Shenzhen Port, then ship to other countries in the past years before Nansha Port (belongs to Guangzhou Port) was built.
East port (Yantian Port) is mainly for Europe & US Lanes, while west port (Shekou Port and Chiwan Port) is mainly for Mediterranean Lane and Asia Lane.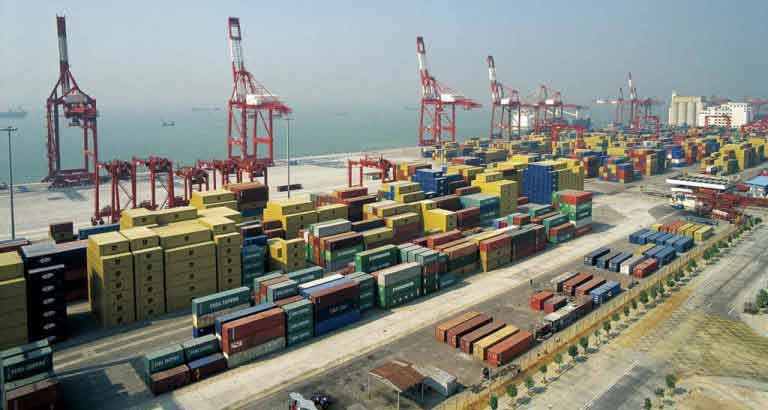 3. Hong Kong Port
Hong Kong Port is the main international port of transshipment, so the principal business is international transship containers.
Hong Kong Port's hinterland is Pearl River Delta, the same as Guangzhou and Shenzhen Port. But with the development of Guangzhou and Shenzhen Port these years, Hong Kong Port was surpassed by them. The main reasons are as follows, further distance from the supply of goods; higher labor cost; higher port service charge. And the total shipping fee when shipping a container from Hong Kong Port, including trucking fee and port service charge, is around USD 300 higher than shipping from Shenzhen Port.
Sometimes, Chinese suppliers ship their goods that are hazardous articles from Hong Kong Port, because there is no way to ship from mainland ports. I have heard that there are many forwarders doing this business, some are even specialized in shipping hazardous articles. Usually, the goods are contained in Guangzhou or Shenzhen, then transfer to Hong Kong Port for boarding. If you want to know more about these 3 ports or other ports in China, you can check this blog.
As the capital city of Guangdong Province, Guangzhou is the third largest Chinese city and the largest city in South Central China. It's also a Chinese important industrial base, the comprehensive industrial manufacture in South China as well.
The multiple industrial clusters including many huge wholesale markets located in Guangzhou distribute in every district, and I'll introduce as follows: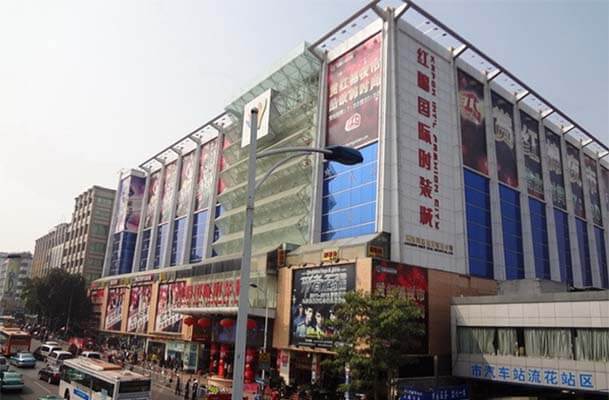 Apparel & accessories are advantageous products of the Baiyun district, especially suit-dress. Accessories such as jewelry, bags & suitcases, etc. You can also find cosmetic products here, such as face cream, or make-up tools.
There are several clocks and watch markets located near Guangzhou Train Station, which is in Baiyun district. The largest and most popular one is Nanfang clocks and watches market. There you can find various kinds of watch shops for wholesale and retail, also including related accessories. Most Supplies for these shops are located in Guangzhou, but some of them are from other cities, such as Yiwu, Wenzhou, even from other countries.
I have visited the clock market with a foreign friend last year. He told me that there he can buy delicate knockoff of some luxury watches as a gift when back home, such as Rolex, Cartier. We were very careful when talking with the shop owners to avoid drawing the police's attention. This business has to be done under the table because it's obviously illegal.
Equipment for advertisement and exhibition are also gathered in Baiyun district. Such as LED lamp house, LED advertising board, etc. In addition, International Signs & LED Exhibition is annually held in Guangzhou.
| | |
| --- | --- |
| | |
| Watches displayed in the Guangzhou clock market | International Signs & LED Exhibition |
2. Yuexiu District (越秀区)
Daily used articles are gathered here, and mainly are household articles such as cushions, wall clocks, and small decorations. You can also find automotive lighting and other car accessories in this district, including car headlight, stoplight, floor mat, charger, etc.
| | | |
| --- | --- | --- |
| | | |
| cushion | small Chinoiserie decorative articles | car headlight |
3. Panyu District (番禺区)
Facilities for the playground are one advantage product in this area, such as kart, video game equipment.
Another kind of product is jewelry, also including hair accessories.
| | |
| --- | --- |
| | |
| kart | hair accessories |
4. Huadu District (花都区)
Huadu is famous for leather products, and there is a large leather market located in Shiling (狮岭, a small town in Huadu), which is called "China's capital of leather". There you can find all kinds of leather materials, accessories, and products for wholesale. It supplies many bag and suitcase factories not only in Guangzhou but also cities in other provinces.
Chemical fabrics are another popular product manufactured in Huadu District. Such as dacron fabric, nylon fabric, etc.
| | |
| --- | --- |
| | |
| leather color chart for bag | dacron fabric |
5. Zengcheng District (增城区)
This area is where lots of jeans wear supplies to gather. Jeanswear, especially jeans, for men, women, and kids.
| | |
| --- | --- |
| | |
| Jeanswear for women | jeans wear for men |
4. Shenzhen City(深圳)—China's Capital of Electronic Products
Shenzhen is a major city in Guangdong Province and is very near to Hong Kong. As a major manufacturing center in China, Shenzhen's working population is over 3 million. Electronic products are the most famous product manufactured in Shenzhen, and these products can range from high-tech to low-end product.
Many foreign high-tech companies have their China operations centers located in Shenzhen, along with many successful Chinese companies, such as BYD, ZTE, Skyworth, etc.
But the electronic product is not the only kind manufactured in Shenzhen, there are also other products, such as packing materials, women's clothing, and jewelry.
1. Luohu District (罗湖区)
Advantage products of this area are jewelry and clothing, especially silver jewelry and women's clothing. In addition, there are also lots of shipping forwarders gather in Luohu.
| | |
| --- | --- |
| | |
| silver jewelry | women clothing |
2. Futian District (福田区)
Futian District is where numerous suppliers of mobile phone spare parts, mobile communications, digital accessories, an integrated circuit. Mobile communications such as interphone. Digital accessories include a USB hub, memory card, card reader, and power adapter, etc.
Another product you can find here is coating and painting products, both for industrial and household usage.
| | | | |
| --- | --- | --- | --- |
| | | | |
| earphone and charger for iPhone | interphone | memory card | oil paint |
3. Baoan District (宝安区)
Apart from mobile phone spare parts, you can also source digital products, LED products, equipment for manufacturing electronic products, and a power source.
Digital products such as USB flash disk, MP3/MP4, and digital camera. Equipment for manufacturing electronic products also have various kinds: welding machine, dispenser, and chip mounter, etc. Power source such as voltage stabilizers, and variable-frequency power sources, etc.
| | | | |
| --- | --- | --- | --- |
| | | | |
| USB flash disk | digital camera | welding machine | voltage stabilizer |
4. Nanshan District (南山区)
Differing from the above districts which are mainly producing electronic products, Nanshan district's advantage products are women's clothing and daily used articles. There are also lots of agencies who offer service of company register, different certificates, documents, customs inspection and clearance, etc.
Dongguan is an important industrial city located in the Pearl River Delta. The largest industrial cluster here is electronics and communications equipment manufacturing and mainly electronic parts and components.
Dongguan is the largest manufacturing area of plastic material in south China. And another city in the north is Yuyao and Huangyan as I mentioned in the last article—Industrial Cluster in Zhejiang Province, China. Plastic material cluster in Shenzhen is mainly gathering in three towns: Zhang Mutou (樟木头), Changping (常平), and Huangjiang (黄江).
Human (虎门) is a town located in Dongguan, which is known as "China's Town of women's apparel". If you are importing fashion clothing from China, there will be a good choice as the clothing's design in Humen is consistent with European & US design.
Mold is an advantaged product of Dongguan as well, and main products are machinery hardware molds, such as auto spare parts molds. This cluster is gathering in Chang'an Town (长安镇).
| | | |
| --- | --- | --- |
| | | |
| plastic material in different colors | fashion clothing | auto spare parts molds |
Industrial clusters located in Zhongshan spread in various specialized manufacturing towns. So this unique economic feature is called "One Industry in One Town". Each of these towns specializes in producing a particular product. Most of the towns are reputed as leading manufacturers in their own industries.
Check the various manufacturing town below:
Guzhen (古镇)Town- China's Lighting Capital. LED lighting, indoor lighting, etc.
Dachong Town (大涌镇) & Shaxi Town (沙溪镇)- mahogany furniture.
Dongfeng Town (东凤镇)- electric household appliances.
Xiaolan Town(小榄镇)- locks and hardware, as well as electronic acoustics products.
Shaxi Town (沙溪镇)- casual wear.
| | | | |
| --- | --- | --- | --- |
| | | | |
| LED lighting | mahogany furniture | toaster | door's locks |
Foshan is the third-largest manufacturing base in the Pearl River Delta. The main industries include kid's garments, electrical household appliances and tools, furniture, ceramics, stainless steel products, electronics and communications.
Foshan is the largest fashion kid's garments manufacturing base in China, and the clothing suppliers are gathering in Chancheng District (禅城区), the products range from baby's ware to children's clothing.
Most furniture suppliers are located in Shunde District (顺德区), one of the "Four Little Tigers in Guangdong". No matter Traditional Chinese style, or European palace style, in Shunde you can find suppliers of that kind you want.
Shunde is also well-known by small electric appliances, which is called "China's capital of small appliances". Products include an electric fan, air condition, microwave oven, water heater, etc. When I introduce industrial clusters in Zhejiang Province, I have mentioned Cixi City's electric appliances cluster. Although these two cities are both the main manufacture bases of small appliances in China, they have lots of differences:
First, it's the factory form. Large and small-scale factories are developing together in Shunde, where you can not only find lots of Chinese famous brands but also middle and small-scale factories. But there is very few famous brands in Cixi, most factories are doing OEM business. Another difference is that products manufactured in Shunde usually are with higher quality and technology than those made in Cixi.
Foshan is the largest and most important manufacturing base of ceramics in China, and the suppliers are located in Shiwan (石湾镇). There are around 500 ceramic manufacturers in this area, and many of them have introduced foreign techniques to improve the design and quality.
| | | | |
| --- | --- | --- | --- |
| | | | |
| kid's garments | European palace style furniture | microwave oven | ceramic tile |
8. Shantou City (汕头)-Chenghai Toy Cluster
Principal products manufactured in Shantou are sweaters, knitted underwear, toys, loungewear, plastic material, and packing & printing equipment.
If you want to import toys from China, Chenghai(澄海) is a good place to visit. As the "world's capital of toys", Chenghai is a congregate place for toys trading companies and factories. Such as remote-controlled toys, stuffed toys, educational toys, etc.
Knitted underwear and loungewear are gathering in Chaonan District (潮南区) & Chaoyang District (潮阳区), especially for underwear, thousands of factories offer various distinctive products.
| | | |
| --- | --- | --- |
| | | |
| knitted underwear | remote control car | digital printing equipment |
9. Jieyang City (揭阳)- Stainless Steel Products
Stainless steel products are gathering in Jieyang, which is called "China's manufacture base of hardware". The factories are mainly located in Rongcheng District (榕城区), Dongshan District (东山区), and Jiedong Town (揭东县), and major products include kitchen fittings, cooking utensils, tableware, lockset, etc. And the quality of the product is usually high. Most factories have their own English salespersons, which means they are very professional in doing export business.
Here can compare with other Chinese stainless steel products clusters-Chao'a Town (潮安县), where lots of small factories are gathering. They usually don't have English sales, which means that it's difficult for foreign customers to communicate with so that they are mainly doing business with domestic trading companies. They usually offer a lower price to customers, but the quality of the product is lower than Jieyang as well.