Usually, most small/medium business players will fall into price competition and need to compress the cost or lower the Retail to survive in the market.
Such a situation will bring lots of them into thinking to make a new product to get its niche margin, or even build-up a brand through it for a more extended benefit.
However, less than 5% of all these people will really take actions like contacting Chinese suppliers for sampling or manufacturing. Let alone the numbers of those who made it in end.
For the lucky side, we generate lots of valuable experience from lots of successful cases of helping our customers to manufacture new products from China. So we wrote this article to provide you a full and unique image of how to manufacture a new product in China step by step, which will triple your chance of getting it to work.
I organize the new product development process into 9 steps and with plenty of examples, you can click each link to navigate you to related content.
Step 1: How to have a new product idea?
(For whom already get their product idea can skip this section.)
Maybe some brilliant thoughts from your life burst into your mind, just like my client Osmay. Or you want to improve the performance or design of some existing products on the market.
So accords to what we helped our customer to develop their idea into a new product in China successfully, the origins are mainly divided into below two types.
Idea Type A: To Create a Brand New product, non-exist before in the market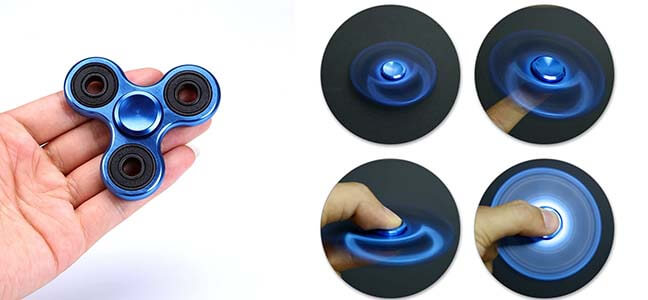 Fidget Spinner is a fantastic example. This small thing boiling the whole of 2017, from age 8 to 80, from people to pets, everyone loves it.
Anyhow, if you go deeper in this story, you will note that the inventor Catherine Hettinger is not making one cent from it, as she cannot affords USD 400 of license fee each year since 2005.
At that time she was going to Hasbro Company for checking if they can make a product for it, but get a negative reply. Think about if she knows how to make the production come true via China, then she would be a billionaire now.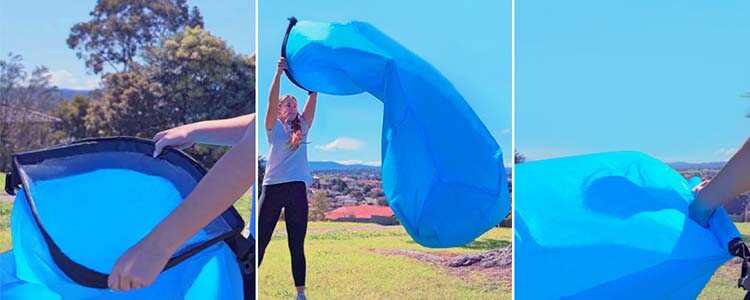 Inflatable Lounge is another brilliant product. It is a convenient use and fit for many themes no matter outdoor or indoor, or waiting for your plane, a noon snap, sunbathing.
The most benefit you could see is they will bring in lots of amount for your sales, also enlarge the difference between you and your competitors. What you need to be careful is to apply proper marketing and let the product spread like a virus.
Disadvantage:
It is not easy to come out with a brand new product idea, it will cost more and need more extended time on the experiment to come up with the production, and you also need to worry if consumers like it or not before it goes hot. The risk is significant for applying this kind of idea to come true.
Suggestion for creating a brand new product:
When you cannot determine the outcome will be a hot sale, or you don't have too much money for kicking the starter, you should focus on choosing lower-cost products in general.
It is better if you can avoid plastic products, which are used to require a mold before production and is easily cost USD 10,000 up for mold. As if the plastic is necessary, try to control the structure as simply as possible to reduce the mold cost accordingly.
Idea Type B: Make improvements against an existed product for a better life.
Among the product development people, the most significant part of them is generating their idea in this type. And those doing pretty good on Amazon are people who are selling this kind of improved products.
The change could be small and could be big. But anyhow, it is a significant change and bringing a good value than before to the consumers, so they remember this new item and is willing to pay for it.
Here we give you some examples for more precise ideas of what kind of "changes" we are talking about:
Beer Bottle Sleeve to be added with bottle opening function
So you don't need to carry another small stuff and cannot find it when in the mood to have a beer in the forest.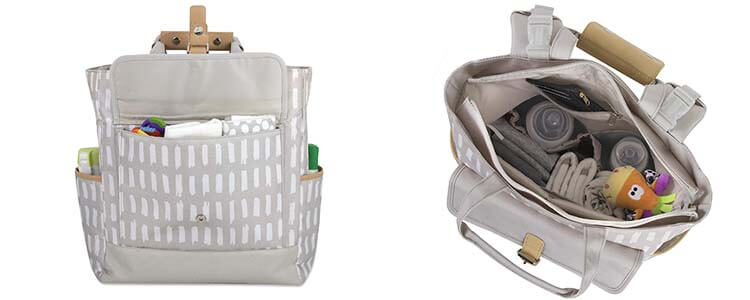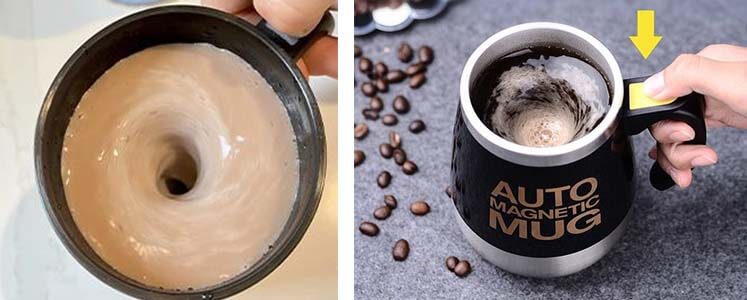 Self Stirring Coffe Mug: It is giving an Impressive vision and experience when you are using this product. Get rid of the problem of finding the spoon in the office.
Advantage:
The benefit of outputting an improved product is that you can have a relevant base product. From it, you can gather lots of valuable information, such as the cost and production theory.
Usually, there is lots of factory in China already providing stable and economic production for a mature product. And your finding for the factory is determined to save time and cost; you will go for a mug factory for Self Stirring Mug instead of a toy factory to get your idea done.
Also, the chance of success is higher as you can learn the market requirement from the target to improve for reference.
Disadvantage:
The margin for it is not as high as a brand new product. And there is a risk to fall into patent infringement as you don't know the one you are going to improve is with patent or not.
Suggestion for Improving a product with a basic:
Pay attention to those inconveniences during your life to generate the idea. People are love to enjoy simple and easy stuff. If too complicated means you will need to reconsider your creation.
The patent issue is another key to focusing. Make sure your target with Patent or not, and if your adjustment can bypass the Patent limitation.
Step 2: Prepare a prototype or design file before reaching out to Chinese suppliers.
This step is the key to show your potential supplier how serious you are into this new product business.
You could be a good talker and telling the supplier that you are going to order 100,000 pcs of it. Then you take a paper to draw a product draft from your mind. However, China Suppliers had met countless customers showing their idea this way; they will not trust and not willing for help, or just quote the wrong price to keep you away.
How can I get my new product 3D design or prototype?
A. At least to have a ready 3D Design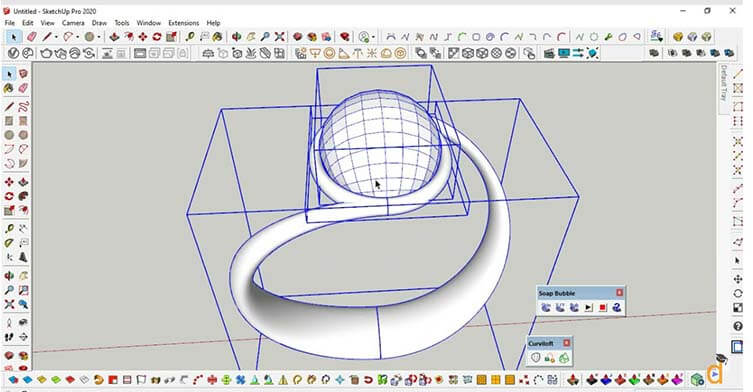 Since you need to make sure the supplier fully understands what this "new" item inside your head is going to be, at least you will need to have a finish 3D drawing. (It would cost you hundreds of dollars to get it done based on different designer abilities.)
Meanwhile, during the 3D drawing process, you will note it is the first verification to your thought if it is reasonable or not. As this is the first step, you want to make the mind into a real thing.
Lots of issues would come for it. Maybe you are not satisfied with the outlook, not happy with the function, not agree with the detail, etc. And when you are revising it, you will feel your mind is becoming more realistic to touch.
The finish 3D drawing will also enhance your confidence when discussing the project with a factory, as you had been through many details to clear for what you need from them. And in such depth discussion, China factory is happy to share their experience to help to improve your ideas from manufacturing prospects.
B. Find a Product Development Company to help you with the Prototype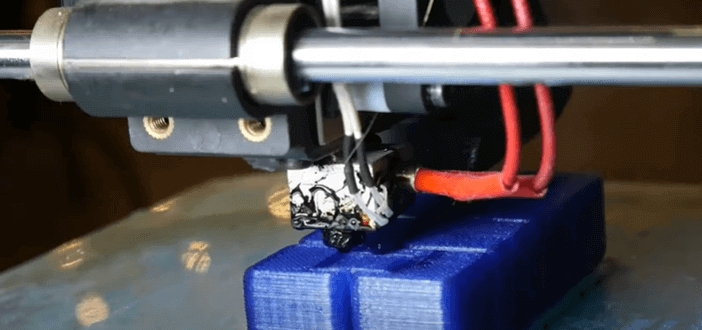 With outstanding 3D Printing technology, it is easy to print out the Prototype after you approve the 3D drawing.
If you are hiring a freelance designer for making the 3D Drawing, sometimes they will have sources to follow-up the prototype and may get a better offer than you, as they are a line working flow.
However, no matter you are planning to make a prototype or not, please always tell your designer you are going to make a prototype and may need 3D printing when signing the deal, in case you are changing your mind later on and still can ask the designer to make modification to fit prototype requirement if needed.
Meanwhile, most of the product development company for the prototype will also provide factory supporting service. Anyway, it always means a higher cost for final production. Use their factory service only when your budget is high and time is limited.
Step 3: Find a suitable supplier to manufacture your product.
A. First, prepare ready for the Non-disclosure Agreement (NDA).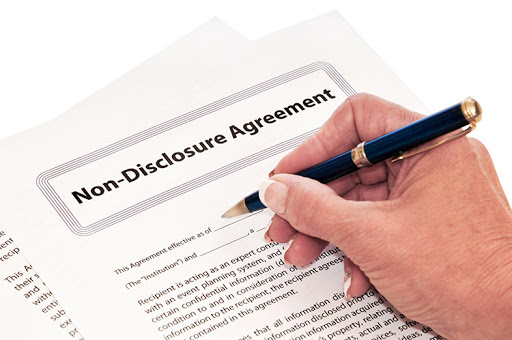 NDA is so essential when you are developing and producing a new item from China. It decides how long you can be advanced than your competitor copy ready your idea.
The NDA must sign with the end manufacturer. If you are working through a sourcing agent, you will need both the Agent and the Factory to Sign on it to secure yourself.
A complete NDA will include below bullet points for protection, to restrict the factory to expose you to any other customers:
Your company info (Contact / Phone / Email, etc.)

Your Product info (cost, outlook, design, function, etc.)

Your Packing info (logo, design, etc.)

Your Order info (order Qty, order plan, shipment plan, etc.)
For ease of our customer, I provide a ready format of the NDA, through this link, for your further reference.
Small modification may need for your own NDA based on your product, if you need help, feel free to contact us: [email protected].
When this document ready, you can use it as a tool to show to your potential supplier, as they will also read the seriousness of your plan from your file.
B. To find a factory / Trading Company / Sourcing Agent to help you finish the production, which is vital for success or not on your project.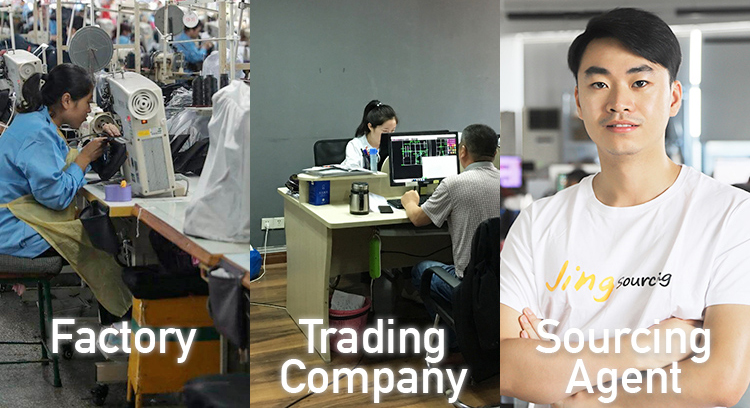 What kind of product fits for finding a direct factory to develop and manufacture in China?
The factory is operating in the theory of Scale. So they usually will offer a lower price and higher MOQ for quotation, in the hope to get a more significant volume to maximize their production space. However, their focus is more on quantity and production Speed, and they do not so care about if the product will work for your market eventually or not.
If your product is simple (no need to handle a combination of different parts), and the budget can fit a higher MOQ, then you can find a direct factory to finish the job.
Here we give an example of what is a simple product, such as toilet paper printed with a dollar pattern; it is just solid material changed of printing, easy understanding and to arrange so that the factory can handle it for you.
If your new product needs more prospects to take care of:
A combination of different parts into a finished product (like perfume bottle includes Glass bottle/Spray/Cap);

Appropriate Packing design for protecting and displaying the product.

Small purchasing quantity but needs a lot of adjustment on the product.
Then the factory maybe not the No.1 choice as they usually lack patience in helping you out when your request is more.
To find a factory, you can go through Alibaba or Exhibition Fair to get in touch.
What is the benefit of a Trading Company, and how to find them?
The trading company is good at handling combination products, and lower down the MOQ for you, as they can combine your order with their other customers before proceeding with the factory.
Again take perfume bottle for example, actual it is divided into 3 parts: Glass Bottle / Spray / Cap, before combining there are 3 different factories produce them.
Likewise, you can get in touch with the Trading Company through Alibaba or Exhibition Fair.
Why would I need a sourcing agent, rather than Factory or Trading Company?
Provided you are not familiar with Importing, or you are not sure which kind of factory/trading company fit for your order, then you should go for a China sourcing agent for handling your request for you.
A sourcing agent will follow your requirement on Cost/Quality etc., continuing to find the factory for you until it is a success. As they are localization operating, they know more about the factory to convincing and pushing. Like if factory origin requires MOQ $5,000, they will find a way to lower it down to $1000 for you.
The sourcing agent will also be a good help when you are not sure what the production line needs for the product. Take Inflatable Lounge, for example, to find a factory making inflatable toys for the swimming pool is not appropriate. But a good sourcing agent will think and try to find a Cloth/Bag factory to manage Polyester Fibre production for you.
JingSourcing helps to develop new products step by step
C.Critical Points for deciding which supplier to work for your project.
Understand what aspects of the supplier is fit for working on a new product project
Price: Of course price is important, but don't buy because of the lowest offer. What you most need now from the supplier is their patience and experience, and also need to balance the quality and price. So a fair amount is better at this moment, rather than pursuing the lowest price.
Sample Quality: The sample quality usually will determine mass production quality. Lots of suppliers will find an excuse that the sample is terrible because it is the sample, and they will do good in mass production, blah-blah-blah. Don't trust them. Do not place your order until you are happy with the sample.
Good Communication: A good supplier should focus on understanding your needs and willing to provide help to improve, instead of just trying to push you for the order. Choose those suppliers who are writing good English, replying to you in time, chatting online and video chatting to take a quick tour of their company, etc. Most of all, find someone with patience, as you are working on a new project, changes could be frequent.
The other prospects need to consider choosing your supplier to manufacture a new product:
Minimum Order Quantity (MOQ): Lower MOQ is undoubtedly better. However, when MOQ is fixed, you can try to get more color options at the same price. Provided the supplier needs to increase the little cost for producing more color options, it is worth paying. As several color options can be a great help in attracting a more extensive range of consumer interests.
Estimated the time for making mold: For finishing the new mold for Plastic / Glass / Metal will usually need 20-30 days, including making it and test it. And then the supplier may require 10-20 days to finish the pre-production sample. Then it is around 3-5 days for the sample to courier to your hand for final approval.
Make sure the mold can fetch back or not: Some factories quote a low price to attract your order. Provided you are not happy with their sample quality, they will refuse your fetch of the mold, then your investment in it will be a waste. So try the best to sign an agreement on confirming the mold is belonged to you and can get back, to secure your interest.
Refund of Sample cost/Mold cost: Most of the suppliers will refuse to refund at the beginning, but you could manage an agreement that when reaching a certain quantity to get the refund. And remember to sign and seal this agreement with them.
Factory Qualification Authentication: Check with your supplier if the production factory gets ISO 9001 / BSCI / ISO 14001 / OHSAS 18001 etc. It is not necessary to have all listed Certificates. But more certificates the factory has done means their product has been proved to be qualified to enter more countries, so their product quality is more stable and reliable.
Step 4: Calculate and make a cost breakdown for your whole project
Here comes to a critical moment, you need to work out a general cost and then plan its Retail price, to learn if it is workable for the market.
By summarizing from projects we helped our customer to finish, please check below the cost list you need to go through:
A. Cost before Production
Prototype cost (including design cost, 3D printing cost, handmade cost)
Mold cost for factory (again try your best to avoid Plastic mold, otherwise is $2,000 up expense)
Testing cost (Check carefully which item is mandatory and which is optional, could save you lots of investment)
FDA Registration cost (if you are selling to the U.S.)
Sample Cost and Courier cost (There is a Chance that courier cost is several times than Sample cost. For one of our customer buying a new style mirror with a beautiful wooden frame, the courier cost is $300 while the sample cost is only $60)
Patent and Brand registration fee. (As for the patent, if you have a budget, can apply for PCT. But the usual way is to get the shield to start with Country of Sale, and along the sales going up then add-in more countries)
B. Cost during Production
Product Cost (the most important and more significant part of the value)
Inner Package cost (A more excellent package will always bring the higher retail price for you, and the better package is charging higher. For example, an entire Package Box for iPhone will need $2.00 to produce)
Outer Package cost (if your product is packed 1 piece/outer carton, and will be distributed just it is from the warehouse to the consumer by courier, then you should carefully make the Drop-Test for the outer Carton and make sure it pass the test to prove no damage delivery to ruin your product.)
Packing cost (if you are combining several factories' cargo into a finished product, you will get this cost on the list.)
Production loss (no one can manage 100% perfect production, so you need to add the specific rate of defect product. If you are buying the finished product from one factory, then the defect percentage is lower. But more factories in the line for the final combination, the defect percent will raise.)
C. Cost after Production
Shipping cost: Most buyers did not pay enough attention to shipping costs when they proceed to production, and it is too late in noting such expense will swallow all of their margins. So work carefully on this cost and consider what type of transport is fit for you. Sometimes when you add the freight into product cost, you may even find out that it is not worth developing the new item.
I once wrote an in-depth article about shipping costs from China to the USA for 7 main shipping methods. You can take it as your reference.
Loss in the shipping process: Fragile items, especially essential glass items, pay serious attention to transportation loss. Set a specific loss rate into cost calculation to make sure to calculate it during your setting of Retail price.
And make initial shipment with less quantity for fragile items. Test if improvement needed for the package to reduce the loss rate.
Storage cost: If you have a warehouse at a reasonable rate, you can consider bringing more cargo in one time for cheaper freight expenses. But if you don't have a warehouse or warehouse at a higher price, you can think to leave more stock in the factory and ask them to send in demand.
Such consideration is quite a balancing between shipping cost and warehouse cost. But anyway, make sure you have enough stock for sale is the priority to set up before the balancing.
Marketing Cost: Work out the budget you are going to spend on Amazon, SNS advertising, Google SEM, etc., and divided them into the unit cost for each piece of product. This cost is also an essential part of finishing the puzzle of the whole price for a product to determine its Retail.
Step 5:  Customize a sample before starting the massive production
After checking your cost carefully and confidence on the product will make a margin from the market, then you can start the pre-production sample process, which is vital that to follow it as inspection Sample and a critical reference of quality/outlook/function. Also, you can start selling to some distribution customers months earlier than the mass cargo arrived in port.
Some essential features in this step are listed below for assisting your work:
A. Decide the Material and Production Process of the product.
Please note that the pre-production sample is entirely different from the prototype, it needs to confirm on real production process and material, while the prototype is more or less and reference. Even you have to make a prototype in 3D printing; the stuff is different from what the factory would use for mass production.
What you need is to discuss clearly with your factory/supplier. They get more knowledge in this field and shall provide a proposal on material and production process to control the quality/cost and reduce the defect rate.
Take our project with anU.S. customer of Self Stirring milk bottle for example; The Prototype has made by a U.S. company, and its circuit board together with other electronic related are using U.S. components, which is leading to the very high cost of the product.
So we help the customer to locate the China factory, redesign the whole circuit board but meeting with the same function required, all components made in China, and reduce the cost by 50%.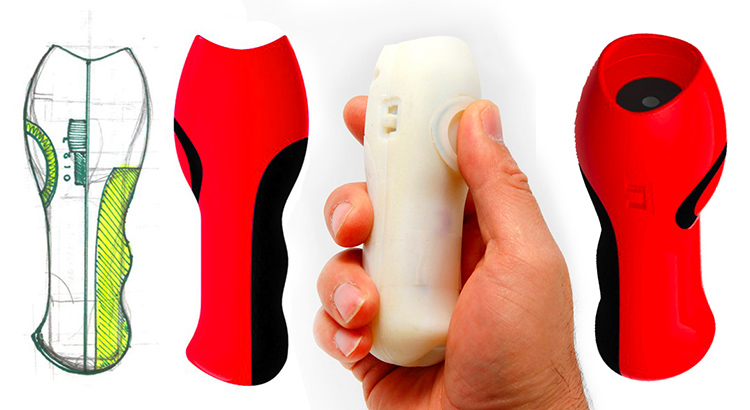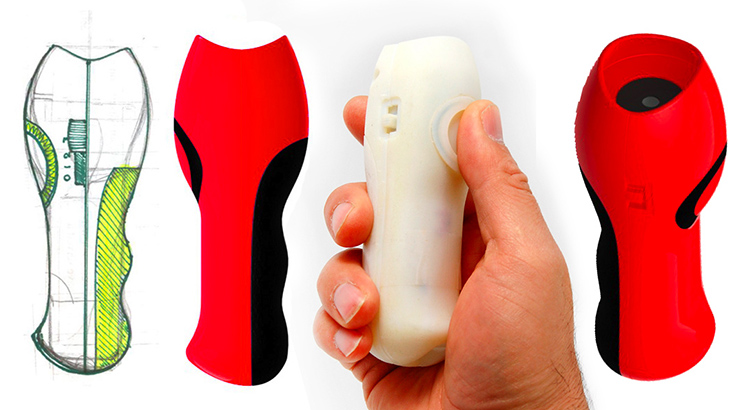 So you can note the difference of a prototype with a pre-production sample.
B. Try to manage more quantity of pre-production samples, and with more style, they are an excellent resource for you to start selling and testing the quality.
For Metal/Glass/Plastic products that need a new mold for a particular production, It is not natural that you want to make the sample as wish, since the factory needs to stop the production line, test the mold, and then make the sample for you.
So please ask them to make more samples at the beginning so the factory can manage their plan to meet with you.
With regards to a sample of Cloth / Bags, it is relevantly easy to make samples as wish, as a more significant part of the process is by hand-made. Anyway, when you need more pieces, the cost is also substantially higher than massive production.
C. Make improvements against the Pre-production sample.
Test it, try it, and show it to your families and best friends to test it and try it. Gather all the comments you can when you receive the Pre-production sample.
Take special attention to those bad comments, consider it is reasonable or not, if yes, you must figure out a way to solve in this period, do not leave it to too late to change in mass production.
Also, when making the pre-production sample, some reliable suppliers will provide comments from their experience to noticing you where is not wise enough and need improvement.
Step 6: Choose suitable private label and packaging solutions
Good package design and packing material will significantly value up your product value and support it to sell at a higher retail price. So do not save your cost in designing for packaging, try to find someone right and finish a brilliant design to compatible for your hard works.
Here is the guild for most frequent 3 queries meet by our customers when applying private label:
A. How to apply the logo onto the product and what is the benefit for each option?
Silkscreen Printing (this is a commercial way of implementing the logo, but pay attention to the printing quality, some lousy quality silkscreen printing peels off easily after use)
Heat Transfer Printing (If your design needs more colors to express, this is a good option. Its process is to plate a printed film onto the product body by heating. However, the printed film relates to printing mold cost; each color needs One bronze printing mold with a cost of around USD 100-150/Color, depends on your printing area size. Meanwhile, it requires a certain quantity for printing the film.)
Embroidery (this one favor for fabric type product more, and the cost raise when your logo graphic is more complicated.)
Laser Engraving (works good effect on Metal / Wooden / Acrylic Surface, supply a more natural and high-end outlook than printing, no fade and peels off. This process no need for mold cost, and the minimum starting charge is not high.)
Woven Label (Applies to the textile and supports a higher quality outlook.)
Check more details for 11 Solutions to Private Label Your Product.
B.How about the individual packing selection?
A wise option for most new product individual packs is the color box. It is considered more high-end and a better outlook. Meanwhile, it can offer excellent protection to the product.
I made a breakdown of some important points you need to pay attention to when customizing boxes,
Opening way: Lid and Tray / Normal Opening
Material: Corrugated Paper Box / Paper Card Board Box
Insert Support (Optional): Blister Material / Foam Material / Paper Card Material
Color Box Design: Need supplier to provide an accurate figure for Length x Width x Height to finish
Color Box Sample: to confirm the printing color and size and all other details before package material production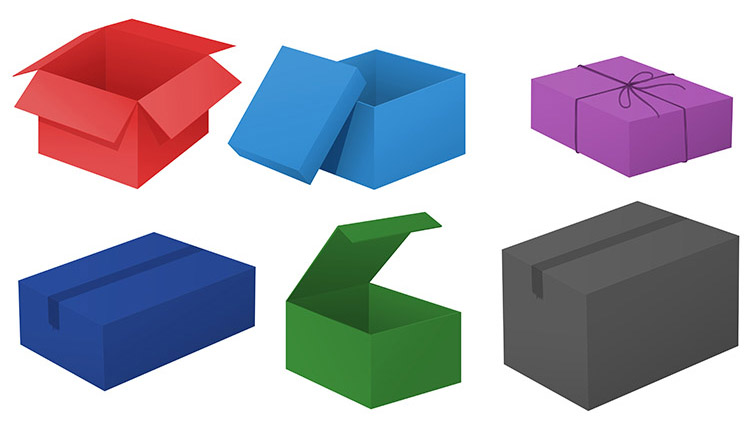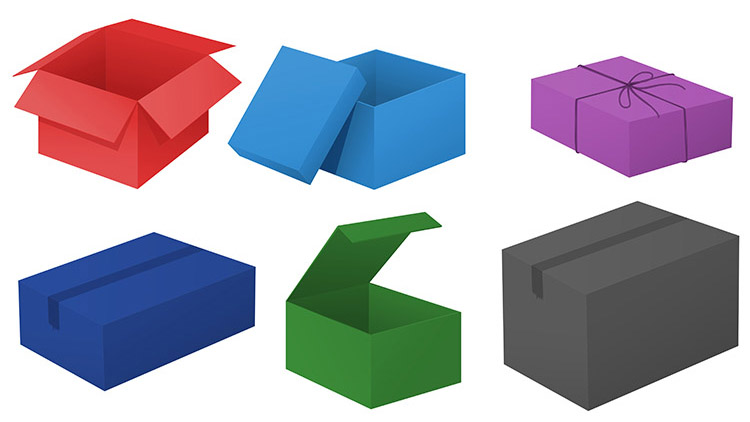 C. What are other packing options from ColorBox to show my product value?
The packing industry has developed lots of different styles to enhance product value, such as Canvas Bag, Plastic Gift Bag, Kraft Paper Pot, etc. Anyway, it is better to choose the material which can express your idea of the product, to make it a set to enhance your marketing.
Here's another article of mine you can read to understand Customizing Product Package in China.
Step 7: Start Marketing your product with Pre-production Sample
No doubt that marketing is another key to decide your new product will succeed or not, especially we are in a world now full of product supplies.
Several suggestions from our experience are as below:
A. Have a good story about your product.
People like stories and they like to read and enjoy the detail process of how the product designed and come to their table. Meanwhile, try to embed the story idea into your packing design, to complete the story and make it more convince-able.
B.  Start the marketing at the timing of receiving the Pre-production sample.
Do not wait for the mass cargo to arrive in your warehouse then doing it; you will waste too much time and spend more on stocking the products.
Most of our customers, who succeeded in the new product in the market, begin their selling with a finished Pre-production sample. They will bring it to the exhibition fair or arrange a show for it, and also bring it to many channel distributors.
C. Spread out your marketing information as many channels as you can within your budget.
Thoughtful consideration is to prepare a pack of advertising material (Photos / Videos / Flyers), and when your distributor gets interested in selling, send it to them directly for spreading out faster.
When your marketing work is doing good, you should receive the initial booking orders. At that moment, please go into checking if you need to increase the first batch quantity to hit a higher sales requirement.
D. Register your domain and build an online store.
I highly recommend you register a domain on godaddy.com for your own brand, which can greatly promote your products.
If you want your customers to purchase your products online, you can start an eCommerce store on a provider like 3dcart.com will come with the tools to walk you through the entire process: hosting, design, pricing and payment options, marketing tools and reports.
Besides, I suggest that you can also register a store on Amazon, which can bring you traffic and complete fulfillment for you.
Step 8: Intellectual Property And Compliance Certifications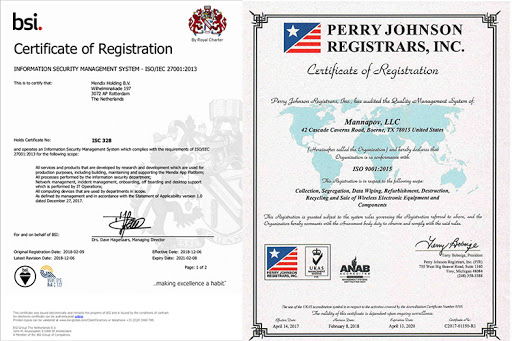 A. Apply Patent for your product.
A patent can help you extend the high margin period for your new product, as your competitor will need time to think and make 3 significant difference from your original design.
You can consider applying only to the country of sale or both together with China. Provided you have a sourcing agent in China, they can use the China patent to avoid lots of small factories from copying your product, so that to keep your competitor from your new product and protect the price for a longer stable time.
B. Register your trademark
It is never too much to say how important is Trademark to protect your legal rights. Currently to apply for a Trademark Registration is very easy. Check with your domestic registration institution for more information, and pay notice to the investigating time of how long to get the registration done.
C.Sign an agreement for full control on the mold / getting the mold back
As the mold is your investment to produce, you have the full right to control it. If you are working with a factory directly, make sure they will pack the mold in functional status with a seal after production (You can ask them to take photos when packing and sealing).
If you are making the order through the trading company or sourcing agent, ask them to keep the mold for you instead of leaving it in the factory.
All these actions are for preventing any possibility of easy copying happens.
D. Get Compliance Certifications for the countries you are going to sell
Please pay high attention to Toys / Electronic Products / Cosmetic items / Medical products.
To the above product category, most countries will have specific compliance certification requirements, which are needed strictly during customs examinations and clearance at the destination port.
For preventing cargo blocking at customs and lead to unpredictable loss, please make sure all compliance certifications are ready before production finish. Different countries may need different compliance certificates. For example, the US customs request CPSC, FCC, etc. while Saudi Arabia requests COC, etc.
And if you do not clear about what kind of certifications to prepare, you can check the below 2 videos for more information:
Step 9: Start Massive Production
Thanks to your hard work, you finally come to the time for production. Here is the starting line of your new product business to run and make you money.
During the production, you will need to keep monitoring the quality and delivery schedule, and also need to start contacting the freight forwarder for shipping arrangements.
You find more about private label products in my other posts:
Finally, I'd like to hear from you:
Which step from today's guide still confuses you?
Or want to learn more details about manufacturing products in China?
Either idea let me know and welcome to consult our sourcing specialist anytime for rapid assistance.