Alibaba gold supplier membership has been offline. Now only "verified" and "trade assurance" suppliers can be searched when filtering suppliers on Alibaba.

So I explain it in today's article. Let's come to the Table of Contents for a quick glance.
What does Verified Supplier Mean on Alibaba?
Verified Supplier is a paid Alibaba membership. Suppliers who have paid the fee need to go through independent third-party inspection (e.g. SGS) to be verified members. If certified, you will see "TrustPass Profile" plus a list of verified items, as shown in the image below.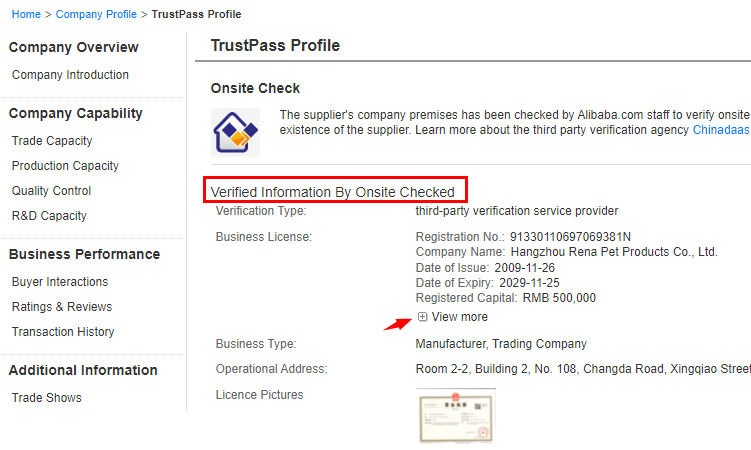 Verified suppliers enjoy more exposure than free or gold members. So, many suppliers are willing to pay for this member label. And since COVID-19 stopped offline exhibitions, more suppliers pay for it to get more business chances. Involved in the cut-throat competition, should I do that? Yes, of course. But remember to jump from a fixed mindset: most of the suppliers are verified doesn't mean they are 100% creditable.
Are Alibaba Verified Suppliers Reliable? Can Buyers Trust Them? (Practical Tips Covered)
As stated by Alibaba, verified suppliers are authenticated by a internationally renowned third party, such as SGS, Intertek, and TUV. And they go through in-depth certification.
Besides main product certifications, comprehensive verification of enterprise capability (e.g. productivity and R&D) and a 3-minute factory audit video are included as well. Once verified, the video will be marked with Alibaba + SGS, as shown in image below.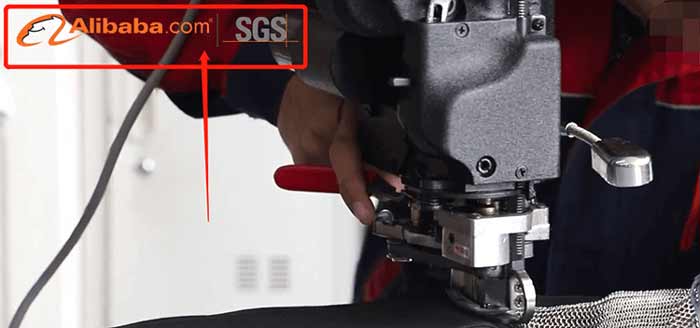 My perspective: 
You can see the cooperative factory from the video. Note I say "cooperation", which means the plant is not necessarily owned by the supplier. For example, if I want to open an Alibaba store, I shoot a video of my cooperative factory and submit it for review. Generally, the video can pass the certification by a third-party inspector. In other words, the supplier's real situations are not checked in detail, such as production lines and equipment. 
So, never judge a supplier as a direct factory once you watch the video. Sometimes even when you found a legit factory on Alibaba, you still might be working through a middleman. That is because traders sometimes can also act as a manufacturer's dealer, as long as they can obtain the authority. That is easy to do and a win-win for both parties. Alibaba can't really check whether they have cooperation or not.
Becoming a verified supplier is not as difficult as you think. Registering a company is much easier at present. On the other hand, among the 3 business types of verified suppliers, the trading company is the easiest. A couple of people setting up a trading company and renting an office can be a "verified supplier" if they pay the fees. By spending marketing expenses, suppliers get more business chances. While for Alibaba, it is part of the income.
To conclude, Verified Supplier is just a paid membership, without any relations to the supplier's quality assurance. You can not simply think all is well after finding a verified supplier.
So how to find reliable suppliers? Here I share some practical tips.
Select suppliers with longer operation periods.

Preferably more than 5 years.

It's displayed along with the logo.

Always focus on whether the supplier could make products as required and offer an acceptable MOQ plus price.

Don't go crazy with finding a factory. It's up to your business scale. As for small businesses, traders are suitable.

Select suppliers with

trade assurance

to protect your payment on Alibaba.
What's Verified Membership Fee & Benefits for Suppliers?
1. Membership Fee
Alibaba serves 200+ countries, and membership package plans vary slightly from one region to another. In China, the most common membership price for verified suppliers is $12,500/year. It's much more expensive than the previously gold membership fee.
Since the membership price for verified suppliers has almost tripled, they have access to more product showcases. Also, Alibaba offers accurate traffic and more marketing data to help verified suppliers rank better.
The more fees suppliers pay, the more rights they enjoy. Since the gold membership has been offline, suppliers have to spend more. I guess that Alibaba wants to charge more membership fees from suppliers.
Whenever I am asked, "are verified suppliers trustworthy?" My answer is always like this – the paid membership label is never a criterion for judging whether or not to trust a supplier. Further contact is necessary.
Besides, I recommend against spending a lot of time distinguishing a trader or direct factory. To tell the truth, it's hard for a Chinese buyer to make it. Hence, it is wise for you to choose a supplier who can offer a fair price and MOQ as well as take your order seriously enough.
I hope this article could bring you a better understanding of Alibaba verified suppliers. Should you have any questions, leave comments below.