As the world's largest bag manufacturer, China has thousands of bag suppliers. Since there are various types and styles of bags, you should know where and how to buy bags for your need in China. Only acquire more information about the bag industry in China can you find the best supplier you want.
I will tell you some practical tips to buy bags from China. Click any link below for details.
1. 5 Chinese Bag Industrial Clusters
Guangzhou is the largest bag industrial cluster in China, mainly including Huadu, Sanliyuan, etc. It is known as the capital of China's leather goods. Also, Guangzhou is famous for its complete bag industry chain, which has a large-scale raw bag material market, skilled workers, and advanced factories.
As it is adjacent to Hong Kong with the fast development, the bag types here are trendy and comprehensive. The price of bags produced in Guangzhou is relatively high due to their high quality. Thus, it is the best choice to buy high-end bags such as some premium leather handbags in Guangzhou.
Zhejiang Province is the second-largest producer of leather bags, whose production accounts for a quarter of national leather bag production in China. The main bag industrial clusters in Zhejiang include Ruian, Pinghu, Dongyang, and Cangnan.
Bag manufacturing is the third pillar industry in Pinghu, where most of China's largest luggage manufacturers locate. Thus, if you want to buy specific bags like luggage, it is a trustworthy choice.
Furthermore, if you want to find China's bag wholesale suppliers for canvas bags and cosmetic bags, Cangnan will be a reliable choice. Cangnan, also known as China's Printing City is good at customizing canvas bags.
Baigou, a city in Hebei Province, is called the capital of Suitcase and Bag in China. It is one of the largest hubs of bag manufacturers in China and it has a long history of leather bag manufacturing.
Like Yiwu, Baigou manufactures bags at a better price but with an unstable quality. However, with the skills of the workers improving constantly, Baigou will gradually strengthen its international competition in bag manufacturing.
Quanzhou, a city in Fujian Province, is a manufacturing center for bags, clothing, etc. It mainly manufactures sports and leisure bags now.
Besides, there is not an integrated industry chain in Quanzhou so many companies' needs such as materials had to be provided from other provinces. That is to say, the cost of manufacturing bags is relatively higher than that of other regions.
Moreover, with the increasing development of bag manufacturing in other regions, the lack of labor leads to the rising of labor cost, which causes high price competitiveness in Quanzhou. But the major bag exportation here focuses on the low-end market abroad.
Nantai is the largest bag industrial cluster in the northeast of China. Nantai Leatherwear Market is one of the high-end leather bags with the largest sales in China. There are more than 4,000 bag types and many bags wholesale to America, Russia, etc.
2. 4 China's largest Bag Markets
Guihuagang Leatherware Wholesale Market 广州桂花岗皮具批发市场
It's the biggest and top-ranking leather wholesale market in China, even in the whole world. The market wholesales a large amount of bags every day and exports them all over the world.
In addition, there are more than 20 large-scale leather markets in this area, for instance, Baiyun World Leather Trading Center is a great place to buy quality replica lady's handbags.
Baigou Bag Wholesale Market 河北白沟箱包批发市场
As mentioned above, Baigou is one of the largest hubs of bag manufacturers in China. And it is also the largest leatherwear manufacturers in the northeast of China.
It now has a business area of more than 34,000 square meters, 30,000 booths, and more than 20,000 daily passenger flow. It has been divided into three districts on different floors.
On the first floor, it focuses on the bags of native brands. On the second floor, it consists of bags of many famous brands at home and abroad. On the third floor, it supplies various types of suitcases and stock bags.
Yiwu Suitcases & Bags Wholesale Market 义乌箱包批发市场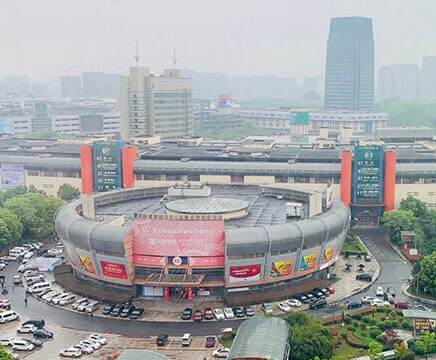 It is located in Yiwu International Trade City, which is the largest wholesale market for small commodities in the world. It has five districts and the suitcases & bags market is in district 2. Besides, it's a wise choice to buy a small amount of cheap bags in Yiwu.
Nantai Suitcases & Bags Wholesale Market 辽宁南台箱包批发市场
It was located in Liaoning, in the northeast of China. It is one of the three biggest bag markets in China. It was formed in 1980. It now has a business area of more than 1,2000 square meters, 2,000 booths,and more than 20,000 daily passenger flow. And it wholesales more than 4,000 types of bags of different quality.
Besides, the area has a good public transport network. It wholesales bags not only to the national places but also to some countries such as Russia, South Africa, Romania, and part of South Asian countries.
3. How to Buy Bags from China?
Make sure which type of bags to buy
Since there are over 100 types of bags and various materials, you must first determine what kinds of bags you want to buy.
Try to find bags with interesting and appealing designs. Also, focus on the specifications of the bags because they may also impact your purchase in terms of shipping fees, tax, etc.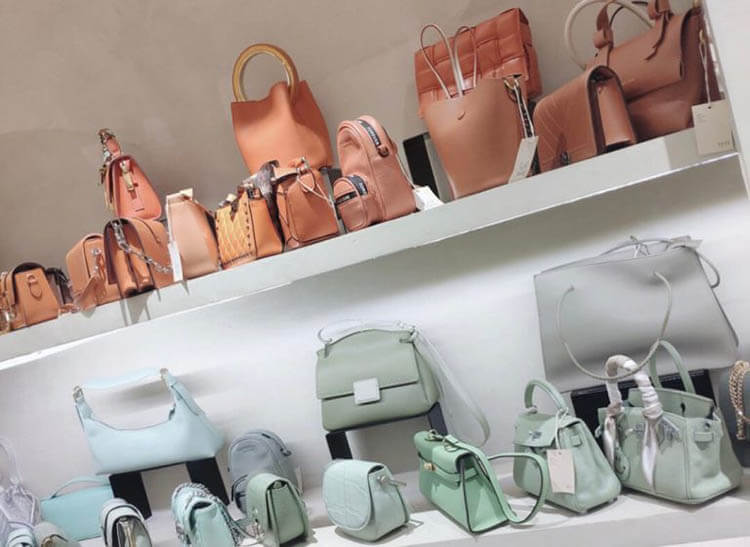 After making sure bag types, you can determine where to buy bags. For example, if you want to buy cosmetic bags and canvas bags, it's not wise to buy bags from Guangzhou. Yiwu, Baigou, or Cangnan will be better destinations. Guangzhou is a greater place to buy some premium handbags especially leather bags.
If you want to buy luggage, Pinghu is the best choice. There are most of China's largest luggage manufacturers in Pinghu. Many famous international luggage brands like Samsonite, Antler, and Roncato have established long-term cooperation with luggage factories in Pinghu.
Where to find bag suppliers online
By knowing 5 China bag industrial clusters and making sure of the type of bags you need, then you can find the most reliable bag supplier for your needs.
There are different online platforms for you to purchase from such as AliExpress, eBay, Alibaba, Made in China, Global Sources, and DHgate. I'll tell you some useful tips about how to choose among these sites.
First of all, if you just want to buy a fashionable bag for yourself, you can consider AliExpress or eBay, two prominent kinds of B2C platforms. The obvious gap between them is that most of the suppliers in AliExpress are from China while in eBay it is uncertain whether these suppliers are from China or not.
Moreover, when you want to wholesale bags in bulk, there're many choices for you such as Alibaba, Made in China, and Global Sources. There is not much difference among these sites to wholesale bags. It's totally up to you to decide which one is the best.
Alibaba is the largest wholesale website in the world. You can find a detailed product description with images and a video. You can also find some information about the suppliers from the product view directly. Made in China has fewer search results but there is also a product description with many pictures.
If you want to wholesale for a small or medium quantity business, you can consider AliExpress and DHgate. A big gap between them is that there is no direct information on MOQ in AliExpress while the bags on DHgate will show the definite wholesale price.
If you can't decide on a reliable bag supplier on the internet by yourself, you can find a sourcing agent to help you. Jingsourcing in Yiwu is a leading sourcing agent, which is one of China's largest bag clusters. They can help many businesses source and customize various bags at very competitive prices from China. You can contact their sourcing specialists to help you source.
3 Tips for choosing a supplier worthy of cooperation
No matter where or how you want to buy bags, you should focus on some tips to cooperate with the Chinese suppliers better.
First, effective communication is important in international trade. You can send online messages immediately or ask for an email, Skype, or WeChat for better communication. A supplier who can communicate with you actively may be a better partner to cooperate with.
Second, find a responsible supplier. During production, there must be some unavoidable problems. A responsible supplier will deal with them rather than passing the buck. So you can tell if the supplier is worth further cooperation from their attitudes towards solving the problems.
Third, consider the supplier data and the reviews of it. You need to choose a bag manufacturer with a business license. And through the supplier data, you can find where the China's bag factory is. This can help you to find if the region is from the bag industrial cluster.
When searching for a supplier, check if there are reviews in both positive and negative aspects. It is an effective tool that provides an overall look into a supplier.
International shipping is a complicated process for newcomers without any importing experience. In common, if you ask your suppliers for shipping, 99% of them will help you opt for the shipping solutions best for you.
You can surely choose the freight forwarder on your own. But you need to identify a reliable one like filtering a supplier. Accordingly, it takes much time to choose a suitable freight forwarder.
Thus, my advice is that you can ask your supplier for shipping before you're acquainted with a variety of shipping methods. Even though the suppliers may ask for a little bit high shipping fee, it won't make you worry too much about your goods.
4. Where to Buy Replica Bags from China?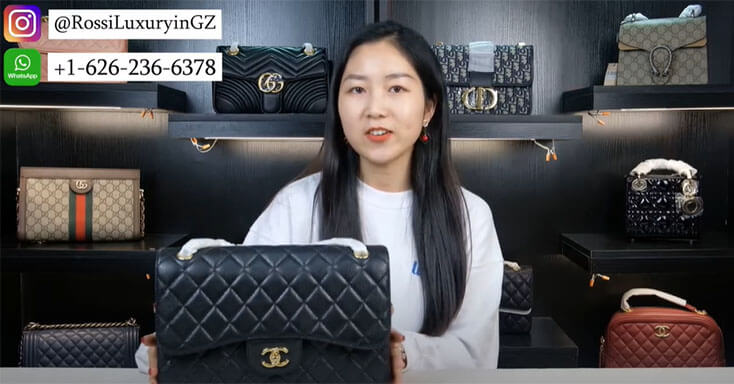 In recent years, Chinese replica bags are popular among the whole world. Replica bags in China now have satisfactory quality at a lower price. That's why many people want to get high profits from wholesaling replica bags.
You can find some Chinese websites for replicas such as AliExpress, DHgate, Made in China, Alibaba, etc. One thing to note is that replica sellers are to change the name of the brand or show just part of it to avoid being punished by the platform due to property rights.
For the same reason, you also need to be very cautious when considering buying replica bags online. If you want to find more details about how to buy replica bags from China, please check my previous guide-Chinese replica wholesale websites, you must benefit a lot. 
Conclusion
I have listed some trustworthy bag markets in China as well as websites to find bag suppliers. You can find bags you want with different types at a competitive price. If you have any problems with buying bags from China, you can share them with us.
We are Jingsourcing, a leading sourcing agency in China. We have helped many clients source and customize bags at very competitive wholesale prices. If you want to buy bags from China, please feel free to CONTACT US.