Do you want to start your own business by importing from China to get a higher margin? Have you ever considered to start your own brand business while you found difficult to decide which category you may run?
If you want to start a low-risk business, underwear can be taken into account. In this post, I will show you how to start your underwear business from China in 6 simple steps. But firstly, you must understand why I recommend you to choose the underwear business. This is something you have to think about whatever business you do, and also the first step to start.
If you are interested in underwear, reading this article will take you much closer to your underwear business dream.
1. Understand Why to Choose Underwear or Lingerie Business
We all know that underwear is a must for almost everyone in every country. It is such a stable and large consumable that you don't need to worry about whether you can sell it out. And once the customers say yes to your products, they are more likely to become your regular customers.
As lingerie has something to do with fashion, it can be much profit if you have got a sensitive sense of fashionable trends. The cost of lingerie can be very low in Chinese factories. In this case, importing lingerie from China won't make you capital constraints. $500-$1000 may be enough to start your lingerie business. Further, a good design can raise the price to $50-$100 at a low cost of $1-$5, based on certain brand awareness.
2. Choose Which Type of Underwear or Lingerie to Start
Sports underwear, sexy lingerie, swim lingerie and so on, which one do you prefer? The first step to start your business is to choose which types of underwear to start, in other words, define your target customer.
Based on my experience, I have classified them into four types. Choose one or two that suitable for you according to your experience, interest or ability.
Cheap & normal underwear
This type of underwear is usually worn in daily life and it is the most hot-sell products. Small profits need a quick turnover. If you want to import cheap underwear, you'd better order a large amount to reduce the cost of each piece of underwear to $1. 
Fashion lingerie
It is the most profitable product you can try. In this case, you must have a flair for fashion since it focuses on aesthetics and design. You can attend some underwear fashion weeks or trade shows to gain inspiration. 
Besides a sensitive sense of fashion trend, it is necessary to know marketing to boost your brand awareness if you want to raise the price and get more margins. The price of a piece of fashion lingerie with good design and high brand awareness can reach $30-$80, while the cost will be only $2-$5 in a factory in China. 
Sports underwear
We all know what sports underwear concerns: comfort, perspiration absorption, elasticity, etc, focusing on functionality and performance. So if you want to do with sportswear, you should pay attention to the fabric and pattern. It is necessary to ask someone to try on the sample to confirm is it comfortable if you choose sports underwear.  
Sexy lingerie
Sexy lingerie is also universal all over the world. And unlike fashion lingerie, what sexy lingerie emphasizes is not only design but also functionality. You can also gain much profit in this field. 
3. Find Suppliers or Manufacturers in China in These Ways
Finding suitable manufacturers or vendors will be a time-consuming job. There are many things you need to concern: the type of your products, your budget or your business scales and further, whether to start your own brand.
Online platforms like Alibaba / Aliexpress
You must have heard about Alibaba as it is the largest wholesale online platform. There are a sea of suppliers on Alibaba, so it's very important to find reliable ones.
Besides Alibaba, Aliexpress is also an online market under the Alibaba Group. While it is meant to help small businesses, so the MOQ of Aliexpress is lower than MOQ on Alibaba, around $50-$200. If you determine to buy cheap and normal underwear or do dropshipping, then Aliexpress is a better choice. 
For underwear wholesale, you can search on these online platforms like DHgate, Globalsources or Alibaba, Aliexpress to find Chinese suppliers. 
Trade shows
You may not aware that most of the suppliers on Alibaba usually are not real manufacturers. In this way, it is difficult for you to get the most competitive price directly from the manufacturer. So where can you find real manufacturers efficiently? The answer is trade shows.
In a trade show, you can visit all kinds of products on-site and talk to suppliers face to face, you can also choose the style that fits your taste in a fast time. It's worth mentioning that MOQ there will be quite higher at about $5000.  
 If you want to visit the best and well-known underwear trade shows in China, or you'd like to know the underwear trade shows in your own countries, you can read our article 15 Lingerie Underwear Trade Fairs in World , where we have introduced 15 underwear trade shows all over the world.                                                                                                        
Wholesale markets
Generally, the MOQ in China wholesale markets will be between online platforms and trade shows,about $200-$500.  If you want to purchase as many patterns as possible and a small amount of each pattern, then you can go to wholesale markets.
In China, seamless underwear wholesale markets gathered in Yiwu, Zhejiang Province, and seamed and handmade underwear gathered in Shenzhen, Chaoshan, Foshan in Guangdong Province. 
Here I recommend Yiwu International Trade City, the largest wholesale market in the world. The price there won't fail you. If you are interested in Yiwu, turn to Best Yiwu Guide to get the most complete guide.
4. Confirm These Things to Customize and Private Label Them
Customization and private labels boost brand recognition of your product. If you just import products from the manufacturer without any design from your own, then it is difficult for your products to stand out. Cause the manufacturer export these products to other merchants as well, and your products will be not unique and that attractive.
So how to customize and private label products? There are 4 things you need to confirm, let's check them one by one.
Confirm your design, pattern,

fabric

and quality with the manufacturer to get the quote.

Confirm the standard size with the manufacturer since the criteria for size will be different in different areas. 

Confirm your plan of private label and package. You can refer to 10 Ways to Customize Underwear Packagings

to see how to make your own logo and design the package.

Confirm the quality of Pre-production samples and make sure the quality of massive products is consistent with it.
5. Start Massive Production, Quality Control, and Shipping
After confirming all the items with the manufacturer, the massive production can be put on the schedule. In this part, you need to pay attention to the quality of goods and It is necessary to ask for a sourcing agent or a third party inspection company to inspect the quality. If the quality of bulk goods reaches the criteria, then choose appropriate transportation to import them.
The process of producing a product is quite complicated and difficult. But don't worry, we have written another article to explore how to customize and produce your own brand underwear. So if you want to know how many steps needed to produce underwear or how long it often takes, please check 8 Steps to Customize Lingerie & Underwear in China .
6. Choose Your Best Way to Sell Your Underwear Products
If you want to sell online, you must choose your target online platforms according to your target customers. There are many online market platforms, such as Shopify, Amazon, eBay, etc., all of them have their own market scope, advantages, and disadvantages. Herein, I will pick some popular platforms to exemplify.
Amazon 

As a mature e-commerce platform, Amazon can provide a lot of relative support and services like FBA (Fulfillment By Amazon), which means you don't have to rent a warehouse or deliver goods by yourself. And you need to ship your goods to the Amazon warehouse. It is well-known in America and Europe and owns large buyers flow every day. So if your target markets are developed countries in America or Europe, Amazon is waiting for you.
Since Amazon is the largest online retail market, the competition between the sellers could be very fierce. You may feel difficult to stand out, so let me tell you the key to the success on Amazon, that is concentration. 
The concentration means you could not sell like 10 or 20 types of underwear to trial on which one is the best, but focus on 3 to 4.Try to upgrade and improve them on both quality and style, in this way can they become hot-sell.
Shopify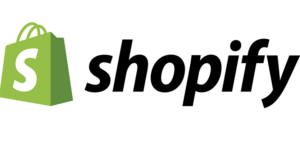 Shopify is suitable for those who already have stable regular customers or know marketing with enough capital to open their own brand. Because it is just a website building tool, it's not like Amazon that can provide you with relatively customer flows or other ancillary services. So you have to get your own customers by advertising on Facebook, Google or Youtube.
Lingerie on Shopify needs more energy and ideas to maintain. Besides quality, private label, fashion design, and the exquisite package also help you get closer to success. After your own lingerie brand is built, you can cooperate with stores to rent shelves for selling your products. Enhance your marketing ability and you will get surprising rewards.
eBay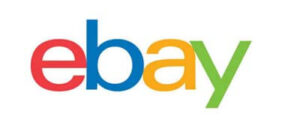 Choose eBay if you'd like to sell some cheap underwear by the dozen. Starting a business on eBay won't cost you too much, and it's okay that you firstly sell many kinds of underwear to find out hot products on eBay.
Unlike Amazon, you have to find fulfillment by yourself if you want to do business on eBay or Shopify. Of course, you can also store goods at home or in a warehouse and deliver goods personally with a small budget of several hundred dollars.
It's your turn now!
Have you ever used those websites for business ever?
Which website gave you a better experience?
Share your experience or ideas with us or contact us for more details.