As is well known, shoes made in China are very cheap. In fact, Chinese shoe-making is not only affordable but also has a large scale, with advanced manufacturing technology and rich diversity. We have numerous clients seeking our assistance in their footwear small business.
If you want to deal directly with shoe factories, you'd better read today's post. You will get valuable insights and information.
Shoe manufacturing industry cluster in China
China's shoe industry clusters are primarily concentrated in the provinces of Guangdong, Fujian, Zhejiang, and Sichuan. These regions have abundant supply chain resources, technical capabilities and manufacturing expertise, providing a wide range of footwear to the global market.
Additionally, each shoe production base has its own unique characteristics and product categories.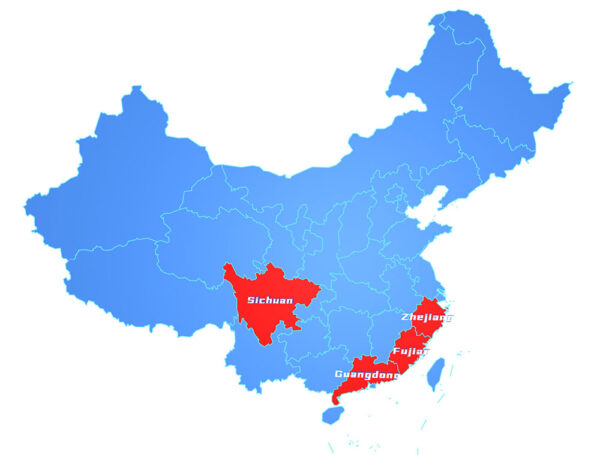 Slippers come in a wide variety, with each type distributed in different regions.
80% of cotton slippers in China are produced in Cixi, Zhejiang. The local cotton textile industry has a long history and incorporates fashionable elements. For instance, they use eco-friendly materials and even create cotton slippers with rainproof fabric or down jacket materials, which are popular among young people.
Jinjiang, Fujian, is a major producer of flip-flops, including craft slippers, molded EVA slippers, and sandals.
Yangzhou, Jiangsu, is the largest production base for disposable slippers in China. Nearly 5,000 companies engaged in hotel supplies operate there, catering to upscale hotels worldwide.
The main production base for sport and leisure shoes in China is concentrated in Fujian province.
Chendai, Jinjiang is not only the largest production base in China but also an important global production base for sports shoes. It primarily produces its own brands, such as ANTA, and SEPTWOLVES.
Putian in Fujian province, is known as the "China Shoe City" with a long history in shoe manufacturing. It houses numerous international brands (e.g. Nike, Adidas, New Balance, Jordan) as OEM factories. Additionally, Putian also produces many high-quality replica shoes.
Leather shoes are concentrated in Wenzhou, Guangzhou, and Chengdu.
Wenzhou is the largest leather production base in China, with over 75% of the domestic market's leather shoes being produced there. Many internationally renowned brands authorize production there with high quality and advanced craftsmanship. Guangzhou mainly produces high-end genuine leather shoes. While Chengdu specializes in the production of high-quality women's leather shoes and is home to numerous local brands.
As an essential item for women, high heels are an important element to showcase femininity and personal style.
The factories in China that produce high heels are primarily concentrated in Guangzhou, Wenzhou, Suzhou, and Qingdao. Manufacturers in these regions are famous for their rich experience and exquisite craftsmanship, enabling them to produce a wide variety of high-quality high heel shoes.
Zhenjiang in Jiangsu Province is the most important production base for snow boots in China. It produces around 15 million pairs of various types of snow boots annually, accounting for approximately 40% of the domestic market share.
Guangdong, Quanzhou, and Wenzhou are the three major "shoe capitals" of the children's shoe industry in China.
Quanzhou is famous for its high-quality children's shoe brands and is home to many well-known Chinese brands. Guangzhou offers children's shoes of moderate quality with a good cost-performance ratio. Wenzhou focuses on low-priced, high-volume children's shoes to compete in the market.
Functional shoes come in a wide variety. Here, I will list two types of shoes that we frequently source for our clients.
Yiwu in Zhejiang is one of the largest production bases for rain boots in China, with a large number of manufacturing enterprises and a significant annual output.
Quanzhou and Fuzhou in Fujian Province are important hubs for water hiking shoe manufacturing, providing a wide range of styles and high-quality water hiking shoe products for both domestic and international consumers.
Contact Jingsourcing to source various shoes 
2 compelling reasons why not choosing B2B Platforms
Finding a real factory is time-consuming.
Finding a real shoe factory in China can indeed be challenging for several reasons. Firstly, a significant portion of suppliers listed on wholesale websites are trading companies rather than actual manufacturers. It's difficult for you to completely distinguish them.
Additionally, many Chinese factories, especially small-scale ones, prioritize production over marketing and may not actively promote their services on international platforms like Alibaba. Even if you spend lots of time and effort finding a shoe factory, you'll be rejected if you can't meet the factory's high MOQ.
There are many replica shoes.
There are many replica products on wholesale websites, especially in the footwear market. While some suppliers claim to sell genuine branded shoes, in reality, these products are replicas. Unless you obtain authorization worth millions of dollars, it is impossible to directly obtain branded shoes from cooperating factories.
Putian in Fujian is a typical manufacturing base for replica shoes in China. If you find that your supplier is located in this area, you need to carefully distinguish whether the shoes you desire are replicas. If your goods are inspected by customs, they can be confiscated, and you may face the risk of prosecution.
Jingsourcing can find reliable shoe factories for you
We can provide expert advice and cost savings for your custom projects.
We provide multiple options for customization, including customizing based on designs or samples you provide. Even if you can't provide a design, we can use tools like CAD to create parameter drawings of the shoes. In addition to 2D drawings, we also provide 3D representations of the overall structure of the shoes in formats such as STP, STEP, and STL.
Based on our experience, there are two main challenges when it comes to shoe customization.
The first is about patterns and shoe upper design. We have a professional design team that provide services including:
Customize unique shoe uppers based on popular styles on the market, including color combinations and cutting methods.
For example, if you want to customize a casual canvas shoe suitable for summer, we would prioritize considering macaron color schemes and irregular cuts to create a more vibrant and lively design.
If you have specific requirements for shoelaces and accessories, like laser or luminous effects, we can find specialized suppliers for such shoelaces.
The second step involves creating molds for the shoe sole and heel. The cost is about $800-$1000, with a MOQ of 1000 or more, and the lead time is relatively long.
Therefore, we will start by creating a 3D-printed prototype and conducting tests. This includes testing the shoe's comfort, waterproofness, grip, durability, etc., to assess its durability in everyday use and various environments.
Even if you're not satisfied with the prototype, we can make modifications quickly and flexibly. It's a faster and cheaper option compared to making new molds.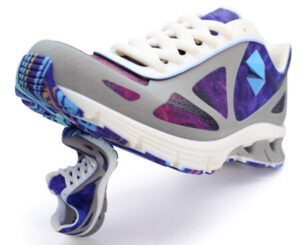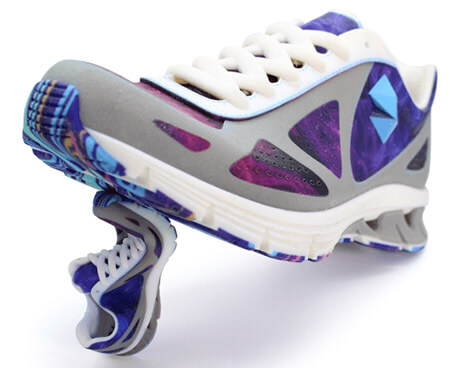 With rich resources, we can offer you factory prices.
Jingsourcing is located in Yiwu, which is one of the shoe industry clusters and is also close to Fujian province, known as the "China Shoe Capital". In addition, we have integrated manufacturers from Guangdong and Sichuan into our resource database.
This means that we can provide you with most of the shoe varieties you see in the market for customization or wholesale. What's more, we can get you the factory price.
Get the best shoe manufacturer by Jingsourcing
We offer flexible quality inspection services.
With a warehouse, our agents to provide quality control services according to your requirements. We will inspect your products according to AQL sampling standards. If you wish to minimize the defect rate to 0%, you can ask for our full inspection service.
In addition, we will talk to you first to understand what you want us to check. And then we focus on things you care about, like scratches on the shoe, problems with stitching, symmetry of the shoes, excess glue, and detachment. We can also video chat during the inspection and ask if you're okay with any issues we find. Compared with text and pictures, this method is more intuitive and clear.
Get 100% perfect shoes through Jingsourcing