For buyers wanting to source from Yiwu but are not familiar with Yiwu markets or a series of matters involved in the whole sourcing process, like negotiating with suppliers for the best price, it's necessary to get a Yiwu sourcing agent. But many buyers are wondering,
In today's post, I'll explain the above 5 most concerned questions, from the perspective of a Yiwu local running a sourcing agency for around 10 years.
Why are some sourcing agents in Yiwu?
Yiwu has China's & world's largest wholesale markets, with rich products, suppliers.
With over 40 years of development, Yiwu has become the world's largest wholesale center, largely due to superior geographic resources and foreign trade policy support. It is a central city of Zhejiang province, next to Ningbo Port and Shanghai Port, convenient for cargo shipping. Moreover, there are many factories in and surrounding Yiwu, such as the China socks factory city of Zhuji, the textiles and umbrella factory center in Shaoxing city, etc.
Yiwu gathers varied suppliers across China. Especially factories in the neighboring cities of Zhejiang, Jiangsu, and Anhui, supply goods to Yiwu and have their booth in wholesale markets, around 70,000 booths. That's not to say that all booth owners are factories. Some are trading companies.
There are 10+ wholesale markets and 30+ specialized streets, all of which are collectively called Yiwu wholesale markets. All products you need in daily life and all you can think of, such as toys, gifts, accessories, Christmas products, hardware, etc., can be found here. In total, there are more than 2 million commodities covering 43 industries.
Take Yiwu International Trade City for example. It's the largest and most famous, also called Futian Market. There are 5 districts and each specializes in different commodity categories. The same product category is all situated in the same area. For instance, all types of plush toys can be found on Floor 1, District 1.
Agents come into being when more and more buyers source from Yiwu, China.
Yiwu agents were born in 2000. At that time, they take foreign buyers to find small commodity products in wholesale markets, translate and communicate with suppliers. For buyers getting to Yiwu, it's easy to get lost as Yiwu markets are too big and buyers are unfamiliar with the market map. Also, there exist language communication barriers, as wholesalers can only understand some basic English like how much. This is the earliest Yiwu market agent, acting as a local market tourist guide and translator.
Later, some foreign buyers hired agents to find products plus suppliers and negotiate prices. Some smart agents started to integrate supplier resources and offer more services, such as production follow-up, quality inspection, warehousing, and shipping for buyers in need.
Today's Yiwu agents can offer services from finding suppliers to shipping to the door. Besides Yiwu's local supplier resources, agents can also integrate production resources across China, especially the rest of Zhejiang industry clusters, Guangdong, and other major manufacturing hubs. Typically, suppliers' resources gathered by agents are not available on Alibaba.
What services do Yiwu agents offer?
Now in Yiwu, there is a wealth of purchasing agents of different sizes, from several people to 100+ people. The types of services provided by different agents also vary, dependent on agents' capacity and resources. Next, I divide sourcing services into 3 types and explain each in detail.
1. Simple, short-time sourcing services
Commonly, individual sourcing agents and small sourcing companies (around 3-5 agents) do some simple sourcing work. They usually work in a small office or home office. Some of them may have several years of experience working in a trading company.
You can find such agents on some freelancing platforms like Fiverr, and Upwork, as shown below. A few of them may have also set up their own websites on Google. If using these platforms, remember to find those with more reviews.
About this kind of sourcing agents, the typical services include:
Go to markets accompanying buyers or on the behalf of buyers.
Accompany buyers to go to wholesale markets, find and communicate with suppliers. This is a traditional sourcing service. Under COVID-19, buyers can't visit wholesale markets or reduce on-site visit frequency, so some agents go to markets to take product pictures and videos, then send them to buyers for selection and confirmation.
Offer supplier information packages.
According to buyers' needs, find suppliers via Alibaba, 1688, other online platforms, and offline wholesale markets. Then, provide buyers with a list of potential suppliers. Buyers choose to communicate and negotiate prices all by themselves. You can simply understand it as RFQ.
Agents can also offer support in price negotiation. If needed, they can help you communicate with suppliers to get the best price.
Other simple work
In addition to supplier sourcing, they can also help you do:
Collect product samples from one or several suppliers, and send them to buyers together.
Help coordinate with the supplier, and supervise the production process and manufacturing lead time.
Provide quality inspection before products are shipped out of China. They usually cooperate with the quality inspection company to inspect the finished products.
Arrange shipments. Usually, agents have cooperative freight forwarders or express companies to ship products at a better price.
2. Sourcing consultation and membership services
Nowadays, many individual & small sourcing agents offer buyers consultation and membership services. Just like you want to get fit and find a personal trainer. He will get your questions answered and recommend a fitness package according to your situation. Then, based on the services you buy, he will provide corresponding consultation and teaching services.
In the sourcing industry, such service types are all targeted at consultation about China sourcing, including but not limited to the major aspects: supplier sourcing, product documents, and certifications, payments, quality control, shipping, customs clearance, etc. The agent answers your questions through face-to-face videos, within limited consulting hours.
Once you buy the agents' membership, you can enjoy consulting and other sourcing support services. Here are 2 agents' consulting services for your reference.
3. One-stop sourcing services
The above-mentioned services like consulting and production follow-up can also be available from sourcing agencies with 20-50 people or more. This sourcing agency type provides all services involved in the whole sourcing process with high professionalism, efficiency, and better service quality. Especially worth mentioning is that large sourcing agents specialize in product customization and quality inspection.
Large sourcing agents won't share suppliers' information. Because these quality suppliers are their accumulated resources, most of which can't be found on B2B websites. Another reason is that large agents don't make money by selling supplier information. They charge service fees by a certain percentage of the total value of goods, which I will discuss in question 4 later.
Moreover, the largest and most professional sourcing companies, like Jingsourcing, also offer the following services:
Do product development and customization projects.
If you want to do some adjustments to existing products, you'd better find an experienced agent who can understand what it takes to make your ideas happen. Otherwise, the custom effect and quality are usually not what you want.
That is especially important if you have complex customization or new product development. The process is quite complicated, from concept to real products involves lots of details, and requires lots of effort over several months or a longer time.
Look into quality problems and work out solutions.
Sourcing agents can provide inspection services like 3rd party inspection companies. Besides the lower inspection fees charged by agents, they can help you discuss with suppliers and work out solutions if quality issues are found before shipment.
 Jingsourcing is the past master in China sourcing
People importing from Yiwu & the rest of China need sourcing agents, especially the followings.
Compared to local buying, purchasing overseas is much more complicated. This involves too many complex aspects, like sourcing the right suppliers, following up production, product testing, quality control, and shipping, etc., all of which drain a lot of energy and money.
For example, many foreigners feel tired of finding and communicating with suppliers due to time differences, language barriers, and cultural variations. So many people will choose a sourcing agent/company to start the first importing journey.
Buyers with custom needs and low MOQ like E-commerce sellers
For purchasers wanting to customize products with a small order quantity, many factories will refuse the order, because they usually require a larger MOQ, without time and patience to deal with your small order.
In addition, factories specialize in production rather than services, so you will find the factory slower in communication efficiency and may not be able to completely understand your needs. Usually, the factory will produce your custom item according to previous order experience and industry standards, so the sample will be very different from what you want.
But sourcing agents can do, like Jingsourcing. Suppose you are an American Amazon FBA seller and want to customize plush toys, ordering 300 pieces. We will figure out exactly your custom needs through communication, then match plush toy factories for you from our factory database, which are experienced in dealing with US orders and perform well in production after passing our strict factory audit.
We first help you check the overall effect and quality of custom plush samples, then send samples together to you for confirmation. If there is any need for further modification, we will communicate and confirm with the factory, ensuring 100% reproduces your toy ideas.
Importers sourcing special/multiple product categories
If you source chemistry and some other special product categories, it is quite difficult to find suppliers neither at China exhibitions nor online. So you have to entrust a sourcing agency or trading company that specializes in the industry to help with your business.
Or suppose you run a small business and want to source 20 products from China. You contact 10 suppliers and get 2 suppliers looking good for your first product. Then, you need to contact at least 150 suppliers and verify them. This will cost you a lot of time and energy, which is only the first step of your procurement. In this case, a sourcing agent/company can not only do the tedious job more efficiently but also consolidate all the goods you require.
For large companies like chain supermarkets purchasing thousands of product categories, it is almost impossible for them to contact each factory and purchase every product by themselves. They also use sourcing agents or trading companies to improve sourcing efficiency.
The quality of sourcing service varies from one agent to another. It is very important for you to select a responsible and professional agent to help with your sourcing and procurement.
 Jingsourcing is your reliable agent in China
How much do sourcing agents charge?
The sourcing agent fees vary greatly according to the service scope, the cooperation methods, the product category, and the amount of the order. Here I introduce the 2 most common charging methods.
Fixed charges for each project or membership fees
Many individual and small agents charge a fixed salary for each project, usually less than $50. Take the 5-supplier information package for example. If you buy it and finish your payment, you can get the supplier list within time. Here is the supplier info package charge for your reference.
Pretty cheap. Chances are that the suppliers these individual agents find are usually not the most cost-effective ones. If you think the given suppliers were not OK after communication, you need to buy another list of potential suppliers. At this time, you should pay for it again.
Additionally, there are some experienced buyers who are willing to hire a full-time sourcing agent to do some simple work such as finding suppliers, translating, and communicating with suppliers, which is around $800 per month.
Besides the above-mentioned charges for a project or within a certain period, some sourcing companies collect membership fees for different combinations of sourcing services. Here is the reference for you.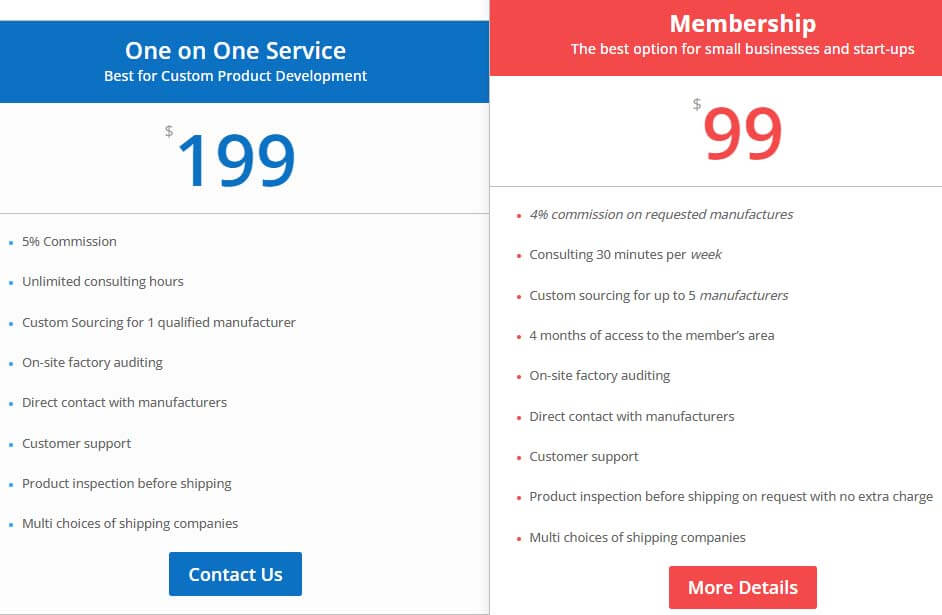 Percentage service charges or commission
Middle and large sourcing agents charge service fees in this way. Because they provide services throughout the whole sourcing process, from finding quality suppliers to shipping, etc. In China, the common service charge is around 5-10% of the total order value.
As a leading sourcing agency based in Yiwu for 8 years and with 110+ staff, I can tell you the 5-10% service fee is reasonable in the industry. Because there exist certain operating costs for sourcing companies, which also require a certain profit. Few sourcing companies are willing to accept service fees of less than 5 % for daily consumer products. If your order is big, with a value of $500,000+, agents are likely to accept a 3% commission. Or if you source special products like rolled steel with high demand high price competition, the commission rate may be about 3% or less.
Besides the 2 situations mentioned above, you should quiet your mind when hearing sourcing agents who claim to charge 3% or lower service fees. Because they would make up for the loss of service fees in other aspects. Though service fees look low, your overall sourcing cost is not low at all.
About sourcing agents, some buyers are concerned about kickbacks or higher product quotes.
To be honest, there does exist a few individual sourcing agents or small new sourcing companies who may offer higher quotes to make money from one-time businesses or get kickbacks from suppliers.
But that is not true for the whole sourcing industry. For sourcing agents, the core competitiveness is good service, who charge fees for services. If getting kickbacks from suppliers, agents' service will be affected. For small orders worth thousands of dollars, most agents will not bother to get kickbacks. And compared to 5 years ago, currently, the kickback phenomenon is much less, especially in the daily products industry. Because buyers can directly find suppliers on Alibaba or similar sites.
Regarding the concern about agents' higher product quotes, buyers can compare agents' quotes with Alibaba product prices. Then evaluate if the product price and service commission provided by the sourcing agent is reasonable.
No matter which way of service fee charging, buyers should evaluate whether the agent can help reduce the landed cost (product cost + shipping cost) and improve the sourcing efficiency while ensuring the quality of goods.
Check our service pricing and get your best sourcing solution.
Who is the best Yiwu sourcing agent?
Jingsourcing is based in the industrial center of Yiwu and is your best sourcing agent. Since being founded in 2015, we have developed a big sourcing company with 110+ employees, committed to being the most trustworthy sourcing agent in China to help importers find the best manufacturers and ensure product quality to beat their competitors.
We have the following advantages:
One-stop service with longer sourcing experience and rich resources
Our mainstream services range from product supplier sourcing, custom samples, and production follow-up, to quality inspection and shipping solutions, and custom packaging services. Besides, we also offer value-added services like free warehousing, product photography for e-Commerce, Amazon FBA pre services, etc.
So far, 4000+ clients trust us as their sourcing agent in China. That means our services have been verified by clients. At the same time, we have accumulated rich experience and resources, which are not available from individual agents or young, small sourcing companies.
You may discover that many Yiwu agents' websites look like ours. But there is a gap in service quality and efficiency. For example, our purchasing agents are past masters, with 10+ years of experience in different product categories. We can get the best factory prices while ensuring product quality for you.
Contact Jingsourcing for the best services
Ability to complete custom product projects
In comparison to wholesaling existing products, product customization can better show the ability of a sourcing agent. We have dealt with a lot of custom products, especially complex custom projects.
For instance, a client asked us to customize 300 pieces of plush toys with a complex built-in sounder. Due to the sounder task chart being too complicated and the quantity being too small, the factories he found rejected his order. But our agent Joe carefully studied the client's video and task chart, found a sound device factory to make the inside audio, and tested it with the factory many times. The sample plushies functioned well.
Not all sourcing agents can do this. Many inexperienced or conservative sourcing companies will give up when they hear that the factory cannot do it. However, we will work out a new "combined solution" to realize the client's ideas based on our experience and persuade our factory to make it.
Start your custom project with Jingsourcing
Capacity to think from the buyer's perspective and offer practical solutions
Instead of just acting as the sourcing performer, we can think from the buyers' standpoint, for example, whether product ideas can be realized, what about current product markets, what problems might occur in future sales, etc. Then offer buyers feasible solutions to choose from.
Previously, a purchaser found us to develop a mosquito net and send us 3D design models for a multi-functional fan that included many components. After confirming the custom details with him, we contacted our factory and discovered that all the fan's components need to be molded and customized, which requires a huge budget, at least $50,000.
But the client is a newbie with a small business and just wanted to buy 200 pieces to try the market. Moreover, he didn't know there were already some electric fans with similar functions on the market and simply thought his idea was what consumers would want.
However, we did product market research for him and noticed that making this product through molding may encounter problems when selling. Because products won't be sold at low prices due to high mold opening costs. Consumers are not necessarily willing to buy.
So, we advised him not to invest much money into molding, which is highly risky. Meanwhile, considering the client really wanted to realize this product idea, our agents concluded its core functions and details, then provided a practical solution — bundling spot products as a set instead of customizing new molds. Here is the multi-functional fan for your reference, not the one we exactly sourced for our clients.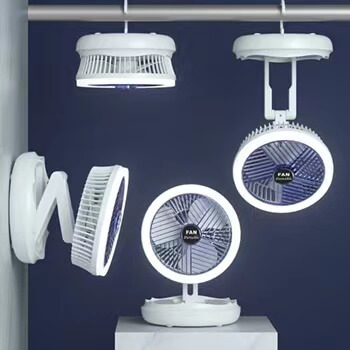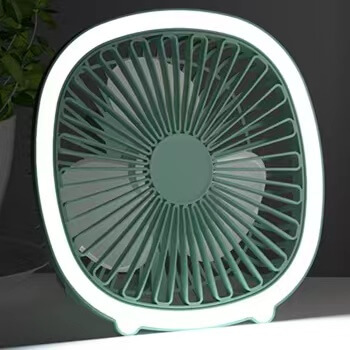 The client was quite satisfied with our solution. And multi-functional mosquito nets sell at a reasonable price, more popular than normal mosquito nets. This has proved that our solution is practical and effective.
Get practical solutions from Jingsourcing
High sourcing efficiency based on strong resource integration ability
We have integrated the supplier resources accumulated over the years and established our supplier database. In addition to Yiwu resources, we also have a lot of supplier resources in China, especially in major industrial cities, such as Shenzhen and Guangzhou.
In other words, if you want to purchase cosmetics, we are your agent in Guangzhou, China's largest cosmetics production base. We can find good Guangzhou cosmetics suppliers for you from our database. All our suppliers have passed strict factory audits and cooperated with us many times. Therefore, we can do sourcing work for you with high efficiency.
Suppose you customize LED lights, we can match you with our suppliers in China's LED production center Zhongshan. We get your ideas, then communicate with the factory to ensure that custom LED lights meet your needs at the early sampling stage.
If you're an Amazon FBA seller needing urgent replenishment, we can source for you efficiently throughout the whole process. We are able to find out from our supplier database who can manufacture products in a hurry, and follow up on the production process to ensure all items can be completed on time.
Then, we'll arrange reliable forwarders who are experienced in shipping from China to Amazon FBA, so that your shipment will be cleared at customs quickly and delivered to the FBA warehouse in time.
Or if you want to package several items together for sale and need a one-by-one inspection to ensure shipment quality, we can help you do this efficiently. Because we have a 4,000-square-meter warehouse plus full-time staff to do packaging and inspection, which most other agencies can't do.
Regarding each sourcing project, we first evaluate sourcing time and inform buyers. And in the entire sourcing process, we complete each chain efficiently and keep in touch with buyers, particularly suitable for the ones with high demand for China sourcing supply chains.
Enjoy professional, efficient services from Jingsourcing