There are too many articles talking about Alibaba scam cases with the study of bad Alibaba reviews on Trustpilot and Google. Here I won't elaborate on negative reviews online, but I will share real cases of "I got scammed on Alibaba" that our clients experienced.
Actually, many clients had already searched for suppliers on Alibaba before coming to us. But they felt cheated or encountered many problems. So I've derived the 4 most common scam cases. For each one, I'll provide advice on how to handle it.
No, Alibaba is absolutely not a scam. Like Amazon or any other online marketplace, it's hard for Alibaba to ensure each supplier is reliable and active in solving buyers' issues, even if Alibaba has implemented a number of regulations and methods to ensure the safety and security of online transactions.
Case study 1 – Exaggerate product quality and offer excessively low quotes.
Many of our clients have had similar experiences: they inquire whether the supplier can meet their requirements and expectations regarding the desired effects and quality standards, and the suppliers always respond with "OK" or "yes." However, upon receiving the product samples, it becomes evident that they fall far short of the desired effects and quality.
One of our clients came across a cat cage on a website, as depicted in the images below, and expressed interest in having a similar one made.
After receiving our quotation, the client did not respond. Perhaps he thought it was expensive. But he reached out to us again a year later. He told us that he had found many suppliers on Alibaba, but the quality of their products was very poor. So he wanted us to help him. And our agent explained to him that our quote is not high. Because the cathead shape is cut off from the whole board, wasting a lot of raw materials. Besides, all wood is painted to prevent corrosion.
Actually, clients often reach out to us for price negotiations, mentioning how low Alibaba suppliers' quotes are. But we can easily spot the differences just by looking at the quotation.
We had a previous client who wanted to customize children's forks with a handle designed in the shape of a whimsical caterpillar, as shown below. Additionally, he requested the inclusion of illuminated elements on the handle to make it more visually appealing.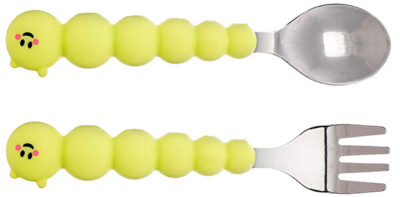 The Alibaba supplier provided a quotation of $0.9, while our quote is $1.7. These are completely 2 different approaches to the product. Our quote is based on a 3D whimsical caterpillar handle that aligns with the client's concept, utilizing a soft PVC material that provides a texture more suitable for food utensils. However, the supplier offers a flat, single-color screen-printed handle made of PP material. If using this approach, our quote would be less than $0.90.
We contacted many factories and made 5 fork samples at different costs as negotiated with the client. Upon receiving the samples, the client found that the fork in the $1.7 price plan was precisely what he wanted. Considering their budget and desired outcome, he finally chose a moderate-price plan.
When providing quotations, we usually explain to clients the pros and cons of the product at that price.
But the people you contact on Alibaba are usually sales representatives, whose English proficiency varies. Many of them have limited knowledge about their own products and often lack sufficient experience in customization, failing to get your actual demand. Additionally, they may offer extremely low prices in an effort to facilitate transactions. It can take months or even years, but eventually, you discover that the supplier is unable to fulfill your requirements.
This is why an increasing number of clients are turning to Jingsourcing to source and customize products, especially for complex custom-made products.
Customize products at good prices and with quality assured
Case study 2 – Bulk cargo differs from the sample.
To be honest, this happens frequently. The sample provided to you is very good, but sometimes defective products get mixed in with bulk products. The appearance of these defects may not seem like a big problem, but the performance ends up being much worse or might involve safety risks.
A client approached us for his custom rechargeable vape project. He told us that he got scammed by the supplier on Alibaba. This client spent time selecting 4 suppliers looking good and asked them for samples. He was satisfied with one supplier's vape sample, which looked good in appearance and the quality of the e-liquid and battery were good after testing. So, he ordered 1,000 pieces from this supplier. However, in bulk order, he discovered that some inferior vape pens were mixed in, which use low-quality insulation paint on the heating coil and might pose a danger if it seeps into the e-liquid.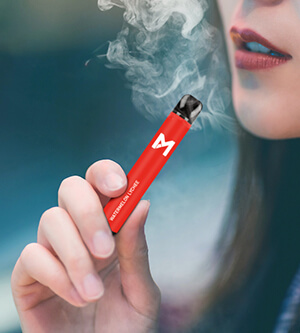 For high-value and special products, buying from suppliers on Alibaba is not recommended. 80% of suppliers are trading companies. They may not be familiar with the products or industry, thus unable to provide you with timely and accurate answers to your questions. As a result, you may spend a long time communicating with them only to receive unsatisfactory bulk products.
After-sales communication about product quality can drain your energy. Alibaba salespeople work on a commission basis, and once they receive their commission, they often neglect any follow-up responsibilities.
Even though your order is under Trade Assurance and you file a dispute, the successful refund is built on strong evidence. You must upload sufficient evidence to prove that it's the supplier's fault. This is not so easy and time-consuming. Sometimes it can be an additional 30-day loss back and forth. And there is a possibility that you may not receive a refund as expected.
But we take product quality seriously, as our core competitiveness is good service. When you choose our Pro Plan and use our selected suppliers, we will guarantee the quality of your products. If you find product defects 15 days after you receive the goods and provide evidence of them, we will send a replacement or compensate you.
Case study 3 – Alibaba product inspections fall short on assurance.
Alibaba's quality inspection service is implemented by third-party inspection companies. These companies have prescribed inspection procedures. They conduct sampling inspections based on the "AQL chart," generate inspection reports, and then complete the service.
However, in reality, very few companies strictly adhere to the AQL standards during inspections. Furthermore, inspectors rely on their own subjective judgment to determine what constitutes major defects and minor defects, and whether to accept the defects.
For example, we had a client who chose Alibaba inspection services for his shipment of leather bags. He paid $300 per person per day, but only received a bunch of inspection photos focusing on external scratches. The actual quality issues such as different materials used, missing inner pockets, and varying zipper lengths were completely overlooked.
Our quality inspection is different. In addition to checking in strict accordance with AQL standards, the key is to communicate with the client and list down his checking concerns for focused inspection. During the inspection process, we also maintain real-time communication with the client and send videos of the inspected products. For every defect we discover, we share it with you for confirmation on whether it is acceptable.
Case study 4 – Low price to attract you but rip you off on shipping fee.
Actually, many low-priced freight forwarders in China have transit stations comparable to big firms like DHL, but they often require longer delivery times. Many Chinese suppliers can get very low shipping prices from such agencies, and then report them to you at a higher price to offset "low product price". You'll undergo a longer shipping time.
Newbies are prone to pitfalls. Take our previous American client as an example. He mentioned having a friend who had just started a business and wholesaled tumblers from Alibaba at an incredibly low price. And used the supplier's freight forwarder to ship the goods from Ningbo port, China, to Los Angeles via LCL Sea Freight + UPS. As claimed by the supplier, the shipment would take 20-25 days to arrive. However, his friend waited 40 days.
Therefore, it is essential to compare the landed cost (product cost + shipping cost) when sourcing products. Experienced importers always take into account the total expenses.
You are always welcome to CONTACT US for your desired product quote and shipping price. And eventually, you'll discover that our quotation is the most competitive. This is because we have long-term cooperative and reliable resources, including factories and freight forwarders, that enable us to help you secure good product prices plus cost-effective shipping solutions.
Check out more Alibaba deceptions and tips on how to not get scammed. Or watch our target YouTube video for a quick general overview.
As buyers, you can go to Alibaba to source products and suppliers. If you feel that the process is not going smoothly or you feel cheated, you are welcome to contact us at any time. You'll discover that Jingsourcing is truly a good partner when sourcing in China.
We can help you find professional, reliable suppliers. It takes much time and energy to do this on your own. And it's quite challenging if your order is small.
After shortlisting potential suppliers, you have to communicate with each one. Some may not respond due to your low MOQ, while others may provide high quotes. Additionally, some suppliers may be proactive but their products are sub-standard. After much effort, you finally find a supplier but discover he lacks the willingness to cooperate. Overall, dealing with suppliers requires strong communication and negotiation skills. Not all Chinese businessmen can do it, not to mention you are overseas.
Moreover, we have integrated supplier resources into our database. All have passed strict factory audits and collaborated with us many times. This means we'll quickly match you with suitable suppliers and you don't have to worry about being scammed.
Our value not only lies in reliable supplier networks, but also includes flexible one-stop services to smooth your product sourcing. For example, custom samples, production follow-up to ensure timely production, quality inspections, shipping solutions, and custom packaging. Also, we offer value-added services like free warehousing, product photography for e-Commerce, Amazon FBA pre-services, etc.
Coupled with longer sourcing experience, we handle every step efficiently and solve problems effectively. So far, 4000+ clients trust us as their partner in China. That means our services have been verified. And more people are willing to work with Jingsourcing.
Partner with Jingsourcing to source from China safely and smoothly.