Inspection companies are essential in ensuring that products and services meet various standards and requirements.
Today's post introduces the top ten inspection companies globally, all with excellent reputations and expertise in different industries and fields. Let's take a look.
Third-party inspection companies list
Here I list 9 large companies that specialize in the testing, inspection, and certification market.
Founded in 1828, Bureau Veritas is a French company based in Paris. It has since grown into a multinational corporation with operations in over 140 countries and regions. The company's mission is to help its clients achieve their quality, health, safety, and environmental goals through effective solutions, thereby adding value to their business.
Bureau Veritas provides a wide range of services to various industries, including building and infrastructure, consumer products, agri-food and commodities, marine and offshore, energy and automotive, etc.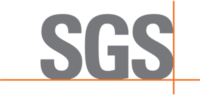 SGS is a Swiss company headquartered in Geneva. It can provide services at every stage, from design, production, and regulatory compliance to the import and export of goods.
The main service areas cover agriculture and food, chemicals, construction, energy, finance, industrial manufacturing, life sciences, logistics, oil and gas, and more.
Both Bureau Veritas and SGS S.A. are inspection companies that cooperate with Alibaba. You can learn about their pricing standards and other information by checking the inspection services of Alibaba.
Located in London, UK, Intertek Group is a leading Total Quality Assurance provider to industries worldwide. Intertek's mission is to help its clients improve their products, processes, and systems by providing high-quality solutions.
This company offers assurance, testing, inspection, and certification services across a wide range of industries, including consumer goods, chemicals, construction, energy, and healthcare.
British Standards Institution
Founded in 1901, The British Standards Institution (BSI) is the national standards body of the United Kingdom.
BSI not only develops technical standards for a wide range of products and services, including quality management like ISO 9001, environmental management like ISO 14001, information security like ISO/IEC 20000, and energy management like ISO 50001, but also provides certification and standards-related services to businesses. BSI's most well-known services are the Kitemark (a registered certification mark first used in 1903) and CE marking.

DEKRA SE is a global inspection, testing, and certification company headquartered in Stuttgart, Germany. The company was founded in 1925 initially as a vehicle inspection organization. Now it has since expanded its services to a wide range of industries, including energy, construction, technology, and healthcare.
The vision of this company is to be the global partner for a safe, secure, and sustainable world.

Eurofins Scientific SE is a life sciences company based in Luxembourg that provides a wide range of testing and analytical services to clients in various industries, including pharmaceuticals, food, environment, and clinical diagnostics. These services include testing for contaminants such as pathogens and pesticides.
Eurofins also engages in research and development, particularly in the areas of genomics, proteomics, and drug discovery.

TÜV Rheinland AG, based in Cologne, Germany, has been a technical testing organization in the fields of safety, efficiency, and quality since 1872. Their services include testing and certification of products and systems, inspection and auditing of facilities and processes, and consulting services for compliance, sustainability, and risk management.
TÜV Rheinland AG is renowned for its high standards of quality and safety, and its certifications are recognized by various international organizations and authorities.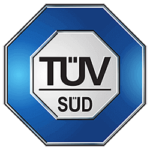 Headquartered in Munich, Germany, TÜV SÜD is a multinational company since 1866. TÜV SÜD operates in multiple industries including automotive, aerospace, energy, healthcare, IT, and telecommunications. With its subsidiaries and a strong distribution network, the company has a global presence across Europe, the Americas, and Asia.
Applus+ IDIADA was founded in 1996, headquartered in Barcelona, Spain. It is a multinational company that provides testing, inspection, certification, and technical consulting services to numerous industries. The company's mission is to help clients improve their products, processes, and services while ensuring compliance with regulations and industry standards.
It primarily serves the automotive industry, but also includes aerospace, construction, energy, food and beverage, healthcare, telecommunications, etc.
The above-mentioned third-party testing organizations can provide various types of product certification services, including but not limited to:
You'd better choose the appropriate certification services based on your product and market needs, and communicate with the relevant agencies to confirm the specific certification process and requirements.
Jingsourcing assists with product certs and inspection
Contact TIC companies for relevant certificates
For the products purchased by our clients, we will check the required product certificates and documents for international trade and sales in the target market. We will select suppliers in our database who have these product certificates. For some products that require certification, we will contact these professional and authoritative inspection agencies to help test the products and get related reports.
Offer flexible quality control services
In most cases, third-party inspection companies only report failed or passed. Compared to these companies, large and professional sourcing agencies like Jingsourcing can provide flexible inspection services including:
Inspect the product based on your focus
We have our own warehouse and professional staff to provide quality control service according to your requirements. We will do a general inspection of your products according to the AQL sampling inspection like 3rd party testing agencies. If you have strict requirements for product quality and want to reduce the defect rate to 0%, you can choose our full inspection service.
Before the inspection, we will communicate with you to understand your requirements and focus points. If you want to check whether there are scratches on the leather surface or any workmanship issues such as crooked stitching lines or defects on hardware, we will not count some small defects such as wrinkles or curled edges into defective rates. As you can see, we can improve the efficiency of quality inspection.
Communicate with you timely when inspecting
We will send you a video when inspecting. For each defect found, we will communicate with you in real time and ask if you accept it. If you have any additional requirements during the inspection, such as drop testing for product packaging, it is also acceptable.
Charge a lower fee and provide a follow-up guarantee
We charge $40 per person per day. Even for a full inspection, our rate is only $5 per hour, which is much lower than inspection companies who usually charge $200-300 per person per day.
In addition, if you use the suppliers we select and buy products from them, we not only offer free replacement of defective products during the inspection but also provide follow-up guarantee services.
That is, if you find any defects in the products within 15 days of receipt and provide evidence, we will replace or compensate you for free. If you have your own suppliers, we will communicate with them until the problem is resolved, but you need to pay for the logistics costs, traveling fees, etc.
Contact Jingsourcing to smooth your product certs and inspection