Alibaba is the world's largest B2B platform to source products and suppliers. You can not only find Asian suppliers but also suppliers based in Europe, Africa, North America, etc. However, most buyers are afraid of being scammed.
Everyone who is not familiar with Alibaba, but wants to source products on it, will ask "Is Alibaba legit, and is it safe to buy from?"
Some even ask "Is there any Alibaba scammer list?" In response to those buyer concerns, I spent weeks on the Alibaba fraud case study, read hundreds of real cases and categorize them into 12 typical types. Those scams will happen at each step of your Alibaba purchase processes like supplier verification, payment, or even reordering.
For your better understanding, I select one real case under each scam type, analyze why it happens and also provide tips to avoid them. After reading this post, believe that you'll develop knowledge of Alibaba frauds, and will find it easier and safer for your future business.
Scam 1: Sell Brand Products with Very Attractive Price to Make You Hard to Resist 
"They sell smartphone with very cheap price 350$ for Samsung s7 brand new on Alibaba."
"I was just about to purchase a PS4 for $200 and they apparently accept Alibaba Escrow payment".
"I am looking at Ps4 and xbox one controllers.The companies say they are genuine."
While doing the research, I found that this is the easiest Alibaba scam you will fall into. People tend to think branded electronic products like iphones, playstations, etc are made in China, therefore the prices will be cheaper if they purchase from China.
Unfortunately, those offerings on Alibaba with so cheap prices are all frauds, although some suppliers will claim to be OEM manufacturers of those branded products.
What you should always bear in mind is that all branded products have official sales or distribution channels, you can only get genuine products from official stores or reliable online channels.
So the next time before you place an order, be sure to remember the costs others have paid and bookmark this post to avoid other possible scams to save yourself from the tedious procedures of poor after-sales service after you found yourself got scammed.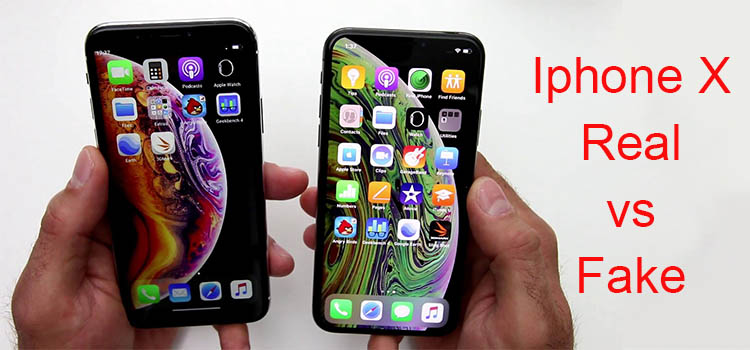 Scam 2: Increase Price After Placing Order While Quoting Competitive Price in the Beginning
"I created the order and the supplier changed the price of my order to 50% higher price, saying there were small mistakes of price please check our price list and added a big amount for shipping cost also. This is a kind of click-bite and if you forget to verify the final price and give order, money is gone. Be aware!!! Fortunately Alibaba cautious us saying that the order is modified but it is all of our responsibility to make sure that the quoted price does not change."
The products on Alibaba are priced at a very low level to attract customers. As Alibaba is a wholesale platform, you can only get a specific price after you send the inquiry with the quantity you want.
Some suppliers will give you a very competitive quotation to attract you to place the order. As soon as you are going to send over the deposit after confirming all the details for packaging, samples, etc, they'll ask for a higher price.
This is rather common, as the suppliers know you are not going to spend too much time on sourcing other alternatives and repeat the sampling process again. So if the final price is acceptable, you'll have to bear the additional cost.
Now you know it cannot be too important to always back up another 1-2 suppliers in case of some unexpected situations.
Scam 3: Send Out Sample With Premium Quality, But Rather Poor Quality for Bulk Order
"I am a reseller of gym products. Last month, I started sourcing Chinese suppliers for the shake bottle products. As it is my first import business from China, I required samples before mass production. I got the sample from a supplier based in Taizhou, and quite happy with the sample quality and quickly placed an order of 3,000 pieces. What annoys me is that when I received the bulk order, I found some broken bottles and most of them feels much lighter than the samples. I immediately spoke to the supplier and opened a dispute. Now it is still under negotiation. God bless me."
Sending out high-quality sample is just the same as quoting competitive price, which is used as a strategy to attract customers. When some suppliers know their price is not so competitive, they'll use premium quality to convince you to place the order.
However as the case shows, you can be astonished when you check the quality of the bulk order once they arrived. This can happen a lot in daily-used consumer products, such as clothing, shoes, etc.
What we suggest here is to use Alibaba trade assurance, and put all the details such as color, material, etc into the agreement to ensure the quality of bulk order is as same as the sample. Without the quality details, you cannot get a refund even using trade assurance, when there is any quality difference.  
Scam 4: Use Fake Certificates to Demonstrate Their Products Comply With The Regulations of Your Country
"Hi guys, recently I've got an issue with suppliers. I am a toy importer, and have been sourcing outside China. However we are considering changing to Chinese suppliers these days, as we found Chinese suppliers' price is 20% cheaper. But when I asked for the EN7 certificate, most suppliers said that they'll only show me the certificate after we place the order. I've been wondering is it sign of scam? Is Alibaba safe to buy from? As EN7 is a must, we just choose not to take the risk."
When you source products such as electronics, toys, etc, compliance certificates like Rohs, CE for EU markets, etc are a must for suppliers to enter the market and for you to sell the products in a legitimate way.
So the first thing you need to check with suppliers is whether they have such certificates. Normally there are two kinds of scams you should be aware of.
One is that suppliers will claim they have such certificates in order to attract you to purchase from them, however the certificates are forged through Photoshop by changing the company name.
The other is that they promise to provide you with those certificates after placing an order. However, after you place the order, they do not offer the certificates for various reasons or give you an expired one.
Either of the two happens, you'll have to face the result that the goods will be blocked at the time of customs clearance, or you'll have to pay thousands of dollars for your own certificates.
To get to know more about product certificates, please watch our video "Use Factory's certification? Or apply your own?" and FAQ of Product certifications for China importing and Amazon selling. 
Scam 5: Change Products without Notification at the Time of Dispatch
"I have received my order from Alibaba yesterday. Unfortunately, when I opened the boxes I found out it's not what we ordered. It's similar but not exactly what we ordered. We ordered before and this was our second order from the this manufacturer. We tried to work out with them and fix the order but they keep saying it's similar it should be fine, and they don't really try to fix the issue."
Sad to say that this is quite common among Chinese suppliers; it will happen either during first order or even repeat orders. Besides the case shown above, there are other cases. For example, you place an order for 100% cotton shirts, after they arrive, you immediately find something is wrong with the material – 80% cotton, 20% polyester mix.
When you get back to the supplier, they say the products look rather similar and won't affect the normal usage, so they just proceed without notifying you. If you require a reproduction or refund, the suppliers are not willing to do that.
If you got scammed on Alibaba in such a situation, what we suggest here is that no matter it is your first cooperation or repeat order, you must do the pre-shipment inspection or use trade assurance for protection.  
Scam 6: Agree to Use Trade Assurance in the Beginning, Then Lie Do Not Receive Money
"I placed an order in the amount of $3,242.90 with a supplier and paid with Trade Assurance. The trouble began when the supplier kept insisting that he did not receive the bank transfer. I provided him with confirmation that I sent the payment with the bank details through Alibaba. He then advised that it was the incorrect bank account and he couldn't get the payment and I must ask for a refund and meanwhile send another payment to the bank account that he provided to me that is not on Alibaba. "
I can tell you a secret that suppliers on Alibaba use trade assurance to get a good ranking in the product searching list. Also, most of the suppliers use it as one of the strategies to attract more customers.
However as the case shows, after you sending money, they can lie they do not receive it for various reasons, asking you to cancel the previous order, then arrange a new payment to their bank account. Once you agree, you'll lose all the protection trade assurance provides.
According to our experience, in such cases, chances are that the supplier is unsure about their quality, so they do not really want to process under trade assurance. When there is any quality or other issues arise in the future, you just lose all the money.
Scam 7: Attracted by Special Price Discount, Sending Money to Personal Pocket of Sales Rep
"I had a signed and stamped Sales Agreement, still it is a dead end. When I was about to pay the deposit, the sales rep contacted me by his personal mail, requiring the payment to his personal account and offering a special discount of 15%. Although I've paid $500 for the sample, at that time, I've totally had no idea of what to do. Thanks heaven, I was able to shift to another supplier, though his price is 10% higher to make myself feel safer."
This kind of scam is common too, usually happens at the time of salesperson considering leaving the company and scam both the client and the company.  
The salesperson will find any kind of excuses, asking you to send payment to his/her personal account, or threatens to screw up the order.
What should you do if it happens? I suggest you reach out and speak to the director or owner of the company immediately, to report the issue and get them involved to take care of your order.
Scam 8: Hack Suppliers' Email, Asking For Payment to Another Bank Account  
This kind of Alibaba scam is not necessarily the scam by a supplier, instead of by a hacker. The above shows how the hacker works in such a situation. As we know, suppliers' mailbox is full of various kinds of emails, such as promotional junk emails, communications with clients, and also scam emails.
Those hackers will pretend to be clients, asking the supplier to download something or use other tricks to steal the supplier's password to access their mailbox.
They'll just hide there, checking incoming emails every day; when they see clients are going to place the order, they'll use the email on behalf of the supplier, replying to the client that the bank account has been changed, asking the client to send money to another account.
What can you do in such a situation? You must reach out to suppliers via phone call, Skype, WhatsApp other than email. Double check with the supplier whether changes are real. Otherwise, you'll lose money to hackers.
Scam 9: Buy Alibaba Gold Supplier (3-5 years) Account to Scam with Poor Quality or Fake Products   
"I want to buy some playstations 4. I found a 8 yrs gold member and got in touch with him on skype. He said that for 2 pcs i have to pay 150$ each but with moneygram or western union transfer, but for 20 pcs i can pay through paypal 125$ each. Also he assured me that is not a rip off by telling my this: "You are 100% guaranteed of receiving your order after payment confirmation, if you don't get it within 2 days of shipment,we will refund your money back to you."
"After the submission of my RFQ, the so called 4 years Gold Supplier got in contact and showed a premium product and quoted a price, which was higher than any other quotation that we received. But looking at the product we agreed to pay the premium price for a better product.
All the communication to that point was through Alibaba but when it came to the payment, the company insisted that only way to do business with them is that we pay them outside Alibaba via bank transfer. Keeping in view that they were Gold Suppliers and that means something, we agreed on the Bank transfer.
But after receiving the payment they changed the product twice from premium to another mid range product and then subsequently to a very cheap version, which we would have got from another supplier at fraction of the price."
First of all, let me tell you how Alibaba Gold Supplier works: anyone can become an Alibaba gold supplier by paying an annual Alibaba Gold membership fee of $4,000.
However gold supplier means something, but not everything. Some people will buy 3-5 years Alibaba gold supplier account at a high price, then start selling fake products.
Basically, you can not tell who is legitimate or not, simply by the number of years of gold supplier is. There are many other aspects you should look at: engaging a third party or conducting a factory visit to get to know the manufacturer in person, examining their facilities, production capacity, compliance certificates, and so on.
In a word, choosing a reliable supplier is never an easy thing, be sure to do some research and take the necessary steps to verify the supplier to minimize your importing risks.
Scam 10: Rob Your Money At The Time of Payment Via Western Union or MoneyGram 
"I got scammed on alibaba for ordering 20 macbooks and I paid $400 for each. The guys told me to send money by MoneyGram and don't tell them the Reference number until I receive and inspect the goods as they won't be able to take money without reference number but to send them confirmation of money sent. I did that but somehow the scammers are linked with Moneygram and they gave the scammer money without a reference number. I never received my Macbooks or anything."
I also found that some buyers are asking what is the safest way to pay on Alibaba. Generally, the above MoneyGram scam is rare, but still worth your attention.
As the case shows, the buyer found it a very lucrative business to purchase MacBook at a price of $400, although he may be aware of the scam of branded products on Alibaba, he still choose to believe the supplier, who asks the buyer to advise the reference number after he received the goods.
What we learn here is that we cannot see MoneyGram or Western Union as safe as Paypal or Alipay Escrow, although the recipient requires a reference number to get money. As we cannot guarantee the agent cooperating with MoneyGram or Western Union will strictly obey the rules.
To know more about the payment methods, feel free to check out our post "How to send money to China for lowest cost? (Review of 6 Methods). 
Scam 11: Cut Communication And Disappear After Receiving Payment Before Production or Delivery
"I placed an order and traveled to the city, I paid the down payment and yet to receive my goods. As well as they refuse to respond to my requests, they have cut all communication. I have tried over and over to contact the sales person and the manager and I have gotten no response. I have now lost the sale to my customer, I am out of pocket as even when I request a refund, no one responds."
This type of scam usually happens with new suppliers, who's been doing Alibaba business for only one year or less. As we know, everyone can be a supplier on Alibaba if he/she pays the annual Alibaba membership fee.
For some new suppliers, they may find it difficult to continue with the Alibaba business after the first year, then start to scam clients as much as they can, and disappear after receiving money.
In order to avoid such scams, you'd better use trade assurance to deal with those new suppliers or choose a verified supplier with years of good records, things will be better.
Scam 12: Ask for Higher Price Using Different Reasons and Threatens Not to Deliver Goods
"I was looking for suppliers of computers and tablets. Since I trust Alibaba and I have no hesitation when Alibaba suggests me suppliers. Now I have sent money to three different companies to buy computers. For more than a week I have not received a return. And one of the suppliers tells me that the goods are blocked by the Chinese customs and asks me to pay another 30% of the total price of my order, otherwise I will not receive my package."
This is the scam of price change, which is common also. In addition to the above excuse of goods being blocked by customs, there are other reasons. For example, the supplier will say the price of raw material has increased a lot after the initial quotation at a low price, hence they'll have to change the price in order for them to start the production.
This might be true, but the reality may be that they can not bear the loss of profit due to the increased price of raw materials. Some will even delay the production, waiting for the price of raw material to go down to the previous level. Sometimes they would rather wait for another 1-2 months, lying to you that they've started the production, but in fact they did not.
If the above scenario happens, chances are that you'll miss out the best selling seasons, especially for the seasonal products, like Xmas gifts, or summer products, like swimwear, pool toys, etc.