FCL vs LCL 
Which is Right for You?
Most Common Differences (Charts Explained)
Sea Freight Calculation (Case Study)
We often hear FCL and LCL in shipping. What is LCL? What is FCL? And what are their sea freight or shipping rates? In my today's post, I'll show you the details of their differences to help you make a good choice for cargo shipping.
LCL Meaning in Shipping
The LCL full form is Less than Container Cargo Load. Small shipments loaded in less than an entire container are preferred to book an LCL container. It's just like taking a bus. Sharing space with others also means cost-sharing so LCL shipping is cost-effective and friendly to small businesses, especially startups. The majority of our Amazon clients ship cargo by LCL.
FCL Meaning in Shipping
The FCL full form is Full Container Cargo Load. As the name suggests, it's an entire container booked by the shipper for exclusive transport of cargo. There is no need to share space with others in a container. It's just like taking a taxi, not a bus. One container is the unit for delivery in transit. FCL shipping could help strengthen cargo security and reduce cargo damage.
In general, large purchasers choose FCL shipping. 20ft, 40ft, and 40ft high cube are the 3 most commonly used container sizes. In shipping practice, a 20 FCL container – 28 CBM at most; a 40 FCL container – 58 CBM maximumly; a 40 high cube container – 68 CBM at most.
Note: 40HQ = 40 high cube container; 1 CBM = 1 Cubic Meter. 
FCL vs LCL | Most Common Differences (Charts Explained)
There exist many differences between FCL and LCL. For instance, FCL is better to be conducted inland. LCL is more applied in coastal areas. There are a lot of goods in varied types, so your cargo is more easily to be consolidated. To help you better understand FCL and LCL shipments, I make comparative charts as follows.
| | |
| --- | --- |
| LCL | FCL |
| Very suitable for less than 15 CBM volumes of cargo. | Best for cargo with a volume of 15 CBM or more. |
| The min. volume is 1-3CBM. Crago less than 1CBM is charged by 1 CBM. | 20GP –28 CBM; 40 GP – 58 CBM; 40 HQ – 68 CBM. |
Note:
Recommend to consider air freight when your cargo is less than 1 CBM and weighs less than 200kg (150kg during peak season).
Recommend to consider FCL when your cargo uses 10+ standard pallets.
LCL
FCL

Max. weight per CBM - 1 ton (1,000 kg).

20 GP – 18.6 tons; 40 GP & 40 HQ – 28.6 tons.

If exceeded, it's charged by gross weight.

For example: when 1,300 kg cargo is loaded in 1 CBM, it's charged 1.3 CBM.

Some nations have their max. allowable weight.

For example: in the US, 20 GP – 17 tons; 40 GP and 40 HQ – 21 tons.
Note: It's required to move the rest cargo to a different container if your FCL exceeds the max. weight regulated by nations.
Ocean Freight
Perhaps many people think they have to select LCL shipping when their ship cargo is loaded less than an entire container. It's not right. Here we should pay attention to a cargo volume range of "13-17 CBM" whereby both LCL and FCL can be considered. Why?
For instance, when your product is loaded 17 CBM, choosing LCL involves the sorting labor expense at the port, which is always higher than ocean freight and will increase your total cost. In this case, it's costly for you to choose a full 20ft container (28 CBM of cargo loading at most).
| | |
| --- | --- |
| LCL | FCL |
| Cheaper to import cargo<15 CBM. | Cheaper to import cargo ≥15 CBM. |
Note: LCL shipping rates tend to be more stable. And FCL price per CBM is lower than LCL's.
| | |
| --- | --- |
| LCL | FCL |
| Higher in local fees (charged per CBM). | Fixed local charge per container & lower than LCL's. |
| | |
| --- | --- |
| LCL | FCL |
| Longer due to complex LCL shipment procedures. | Generally faster by straightforward shipment procedures. |
| Higher possibility to be examed by customs due to increased consignees using one container. Extra time for grouping, sorting, and deconsolidation. | Random inspection by customs. FCL cargo with necessary documents can be cleared soon, as an FCL container is the smallest unit for customs inspection and release. |
Note: One mistake of a consignment will cause non-release of the whole container and further affect the timely transport.
Cargo Security
Compared to air freight, sea shipping allows you to ship more types of cargo. For example, when you have 3 CBM of compressed gasses and aerosol cans (restricted by airlines) to ship, LCL might be your only option. So now comes the question, what's the security difference between LCL and FCL? Let's look at the chart below.
| | |
| --- | --- |
| LCL | FCL |
| More prone to damage, theft, or loss, due to container space sharing. | Lower risk in damage, theft or loss, due to exclusive space. |
Note:  LCL may be a safer choice for some goods, as there's little space for movement in the compact package of small shipments.
Split Shipment
In most cases of FCL shipping, it's delivered per container. But there's one exception. For example, you have 3 containers of diaper bags, in which 2.5 CBM needs to be delivered to West Covina and 0.5 CBM to Santa Monica. So, containers are required to do an extra step – transport into a warehouse for sorting, which will increase your cost.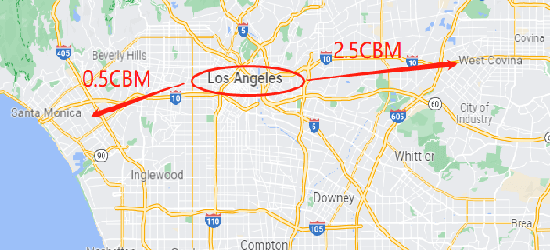 | | |
| --- | --- |
| LCL | FCL |
| Much easier to split shipments. | Available to make it, but pricer than LCL. |
| | |
| --- | --- |
| LCL | FCL |
| Easier to make it within a "free" timeframe (5 days - port, plus 7 days - deconsolidation warehouse). | Difficult to make it within "free" timeframe (8 days for container pickup, delivering, and going back to the port). |
| More options available for you to decide which type of truck for delivery. | Less flexible in terms of delivery. |
Booking During China Holidays & Shipping Peak Season (August to October)
| | |
| --- | --- |
| LCL | FCL |
| Easier to book the shared space before a long China holiday or shipping peak season. | More difficult to book the exclusive space before long holidays like the Chinese New Year. |
Conclusions:
LCL is ideal for shipments occupying 1-13 CBM. If you're shipping cargo with the volumes of 13 CBM-17 CBM, you can directly ask

freight forwarders

LCL and FCL rates and compare LCL pricing with FCL's. For shipments ≥ 17 CBM, FCL is a better choice.
FCL is faster and safer than LCL.
Shipment volume, cost, security, and urgency are the 4 key influencing factors you should consider when making a choice between LCL and FCL.
FCL Price & LCL Sea Freight (Case Study)
The FCL price or the full container load shipping cost covers the freight price and a series of surcharges including fuel fees, additional money spent on exchange rate fluctuations (generally in the form of a percentage), port expenses, etc. 
Given the rise in international fuel prices and exchange rate fluctuations, shipping companies charge extra fares, but there is no unified charging standard. You'd better ask freight forwarders for the latest specific fees. In addition, ocean freight "all-in" (all-inclusive) covers all possible extra fees as mentioned above.
The LCL cost mainly includes ocean freight, warehousing expenses, grouping & ungrouping charges, plus other fees. LCL sea freight is calculated by the used volume in a shared container. It's lower than grouping and ungrouping charges at warehouses that involve a large amount of manpower and infrastructure.
The sea freight is determined by the shipping companies and changes in real time. Particularly, the recent sea freight quotation is valid for about 1 week, changing quickly. 
For example, if you ship bulk cargo from Ningbo to Los Angeles port, LCL sea freight is around $70/CBM. If you ship a large amount of cargo from Ningbo to Los Angeles port, the FCL shipping rate is as follows: 20GP – $1500 per container; 40HQ – $1600 per container. Again, remember 20GP = 28 CBM, and 40HQ = 68 CBM.
The above is for reference only. Note that sea freight is higher in the peak season (August to October every year). Just like air tickets that we book, 50-60% discount during the off-peak season but a huge increase in airline pricing (full ticket price) during the peak season.
You can click our previously written blog Shipping Cost to learn more, as what I mentioned here is part of Section 3 – Sea Freight. If you want to know the currently specific cost to your port, you can directly ask our sourcing experts by submitting a request.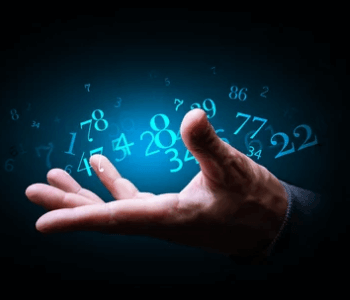 Case: There're 100 boxes of goods about to be shipped by sea. Box size: 25x20x20cm; box net weight: 13kg; box gross weight: 15kg.
The calculation standard is W/M, Class 10, and basic freight is $200 per FT (freight ton). Port expense is levied by 10% of basic freight. And the fuel fee is $10 per FT. So, what's the total sea freight?
Step 1 – Basic Freight
W (Weight) = 15kg = 0.015tons
M (Measurement or Volume) = (0.25×0.2×0.2) = 0.01 m³
Choose the larger W for calculation. Basic Freight = 0.015x100x200 = $300
Step 2 – Surcharges
Fuel Fees = 0.015x100x10 = $15
Port Expense = 300×10% = $30
Total Surcharges = Fuel Fees + Port Expense = $45
Step 3 – Total Sea Freight
Basic Freight + Surcharges = $300 + $45 = $345
Sea Freight Calculting Tips:
Compare W (weight) and M (measurement), and then use the larger one as the calculating unit.
Total sea freight = W/M x (basic freight + surcharges)
FCL vs LCL | Document & Operation Process Differences
Document Difference between FCL and LCL
B/L Types (Bill of Lading)
FCL cargo owners can request MBL (Master B/L) or HBL (House B/L). But LCL cargo owners can only get HBL.
As shipping container companies only accept full container booking, the consolidator books shipping space by gathering and grouping multiple goods into a container. Moreover, the shipping company only issues an MBL, so the consolidator needs to issue HBLs to cargo owners.
Shipping Marks with Different Degrees of Importance
In FCL, the shipping mark is not so significant as that in LCL. That is because the whole transport and handover process is based on the container unit, without such handling procedures as unpacking.
However, in LCL, shipping marks are key to distinguishing cargo of different shippers in one container. Furthermore, the consolidator also affixes transport labels with important information such as B/L number (MBL and HBL) and packing box number. Those are essential to the subsequent unpacking and distribution at the port of destination.
Operation Process Difference at Port of Departure
In FCL, buyers need to pack products in boxes and ship containers to the port. However, in LCL, buyers are supposed to send goods to the customs supervision warehouse. Then the LCL freight forwarder will deal with cargo consolidation.
Concerning customs declaration, FCL allows buyers to find a customs broker to handle. But in LCL, it's a must to be cleared by the customs broker of the freight forwarder in the supervision warehouse.
Operation Process Difference at Port of Destination
After FCL cargo arrives at the port of destination, the owner can directly pick it up by B/L. But in LCL, the forwarder must first take cargo to his warehouse by B/L, and then the buyer can pick up goods by HBL issued by the forwarder.
Handover System Difference
CY to CY (Container Yard) means FCL service. (also known as FCL/FCL)
CFS to CFS (Container Freight Station) means LCL service. (also known as LCL/LCL)
Note: CFS is specially used to handle LCL cargo, including unpacking, distribution, and handover.
Aside from the above mentioned 2 ways, there are other handover methods widely used in container transport: CY to CFS (FCL/LCL), CFS to CY (LCL/FCL), Door to Door, Door to CY, Door to CFS, CY to Door, CFS to Door. And I make a transport flow chart for your visual understanding.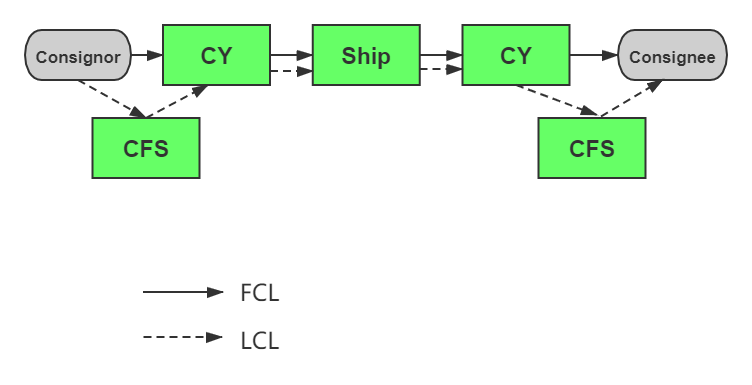 Hope you obtain useful information from this article and get inspiration on how to choose a suitable shipping method between FCL and LCL. However, if you are still confused and have any further questions, please feel free to Contact Us.
Jingsourcing is a leading sourcing agent and has rich experience in helping our clients to import from China. Our sourcing experts are always here to support you.
You're welcome to leave comments below. I'll make sure all your questions are answered.