Nowadays,about 70% of Amazon sellers use FBA. It can be seen that Amazon FBA service helps sellers greatly solve problems such as follow-up delivery and after-sales, improves efficiency, and enables customers to have a better online shopping experience.
So in my today's post, I will introduce you at great length how Amazon FBA works and what its advantages and shortcomings are.
1. What is Amazon FBA?
Fulfillment by Amazon (Amazon FBA) is a service model provided by Amazon. Amazon sellers can send their products to Amazon's warehouse and once a customer orders a product, a series of services will be provided by Amazon include order handling, shipping, picking and packing, and providing customer support. Amazon also deals with your returns and refunds.
Many Amazon sellers would be plagued by sorting, packaging, and shipping goods in a timely manner and customer service if there is no Amazon FBA. Because it needs you to set up two fully-staffed departments for your business to solve these problems so that your budgets will be hugely increased.
So what is the operation process of Amazon FBA? What should sellers pay attention to when using the FBA service? Let's take a look.
2. How does Amazon FBA work?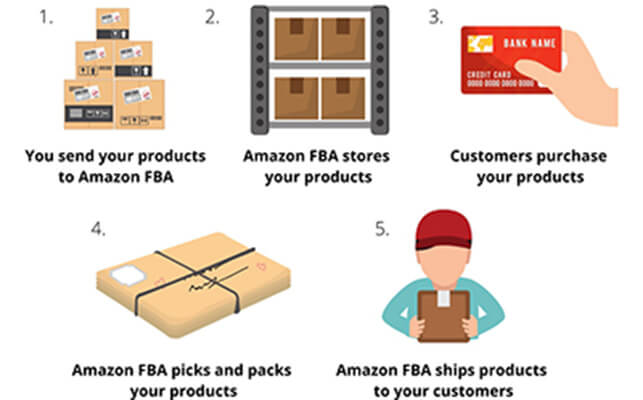 Step1 Transport your products to the Amazon warehouse
The first step to use Amazon FBA is to classify products correctly as the incredible amounts of inventory Amazon warehouse receive every day. On the Amazon Seller Center- Manage Inventory page choose your products to Send/Replenish Inventory. Then you need to select create a new shipping plan or Add to an Existing Shipping plan.
No matter which one you choose, you should pay attention to the shipping plan about the following things:
The categories of products you're sending to Amazon
The quantities of each product
Your shipping method and carrier
Either of you or Amazon will do the product preparation and labeling
Next is to confirm your ship-from address. The location is where your shipment will be picked up. For example, if you ship goods from China to Amazon FBA, You need to put the address of the product supplier into the ship-from address. If you want to change the ship-from address, click "Ship from another address".


Step 2 Amazon sorts and stores your products
Once Amazon receives your products, they will arrange your products appropriately and add them to your inventory. Different kinds of products will be sort into different logistics centers to make it easier for Amazon to find the products when they are shipped.
Your products normally will be stored safely in Amazon warehouses and you can check your inventory in real-time based on Amazon's integrated tracking system so that you can choose to add or remove inventory. In case anything in the warehouse is damaged, Amazon will compensate you.
Step 3 Amazon processes customer orders
Once a customer ordered one product, Amazon will automatically accept the order and payment for you, then the order will be sent to Amazon's FBA warehouse. Your inventory will be updated automatically too.
So the entire transaction will be done by the buyer and Amazon, you don't need to pay too much time in the fulfillment process.
Step 4 Amazon ships your product
Amazon's warehouse workers (or robots) will pick your products from inventory and packs them for delivery according to orders. Normally, Amazon can quickly locate your products by using an advanced web-to-warehouse, high-speed picking, and sorting system.
Then Amazon packs the product into a box and ships it to the customer by the required method. Amazon can also provide tracking information for customers.
Step 5 Amazon handles customer service
When customers receive your product, Amazon will follow up to make sure they are satisfied with the delivery. Customers can choose to return the product if they don't meet expectations, and Amazon will handle the return for you.
Note that some of the products by the return of freight costs usually need to be borne by the seller. The returned product will go back to Amazon's warehouse, and depending on the situation you can either repackage it and sell it again or remove it from the warehouse.
Step 6 You get paid
If your customer confirms the receipt, congratulations! This means the completion of an Amazon FBA order.
Every two weeks, Amazon will aggregate all your sales and deposit the profits directly into your bank account after deducting your sellers' fees.
So if Amazon FBA is so easy for every seller to make money, why wouldn't anyone choose it? Not everyone is suitable to use FBA business, by comparing the advantages and disadvantages of Amazon FBA, you can see who is suitable to use Amazon FBA.
3. The strengths of Amazon FBA
Efficient delivery and secure warehouse storage
The normal delivery process usually least takes 3-5 days. But by using Amazon FBA, your customers can receive the goods within two days, which is even more convenient and efficient than running the warehouse and goods yourselves. Your customers will also have a good shopping experience.
Amazon can ensure the security of your goods storage, after receiving the goods, Amazon will allocate the warehouse according to the type of goods, which makes some products with special storage needs can be well stored. Amazon will also be liable for damages if your product is damaged during storage.
Excellent customer service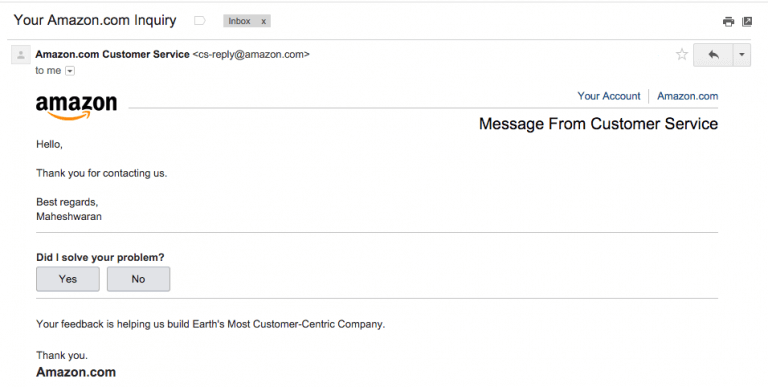 One of the most amazing things that Amazon FBA can provide is its considerate customer service. Amazon provides 24/7 customer support via phone, chat, and email, 24 hours a day to process your orders and all returns. Providing customer service and properly handling returns is never easy, so even if you have to pay for it, it's a lot less expensive than having a customer service team of your own (especially for small companies).
In addition, because customer support and return and exchange are handled by Amazon, any problems caused by shipping delays do not affect customer ratings of sellers.
More customer access opportunities
Another benefit that comes from Amazon is that Amazon also develops the sellers' network of customers. You can get a steady stream of customers through Amazon referrals. Experts regularly optimize product placement in Amazon to make FBA products higher in the rankings.
If your products can become Prime eligible, you will have a better chance of selling to potential big customers as Prime members spend more on average. Many Prime members filter search results through Prime-status items for the best price and free two-day shipping on all FBA products.
In fact, people who use FBA are also more likely to win Buy Box, which accounts for 82% of Amazon's sales, meaning that winning Buy Box means winning more market share.
To sum up, FBA gives higher conversion rates for sellers because of its convenient storage, fast transportation, wider contact with customers, and more considerate customer support.
4. The weaknesses of Amazon FBA
FBA costs and complex calculations
If you use FBA, you are going to face additional costs and it will squeeze your bottom line. You will not only need to consider fulfillment fee but also involves various costs, such as monthly inventory storage fee, long-term storage fee, unplanned service fee, etc.  Amazon FBA fees Explained introduced everything about how to calculate the FBA fee in detail. You can know more about the FBA fees in this article.
If you want to make sure that your product can still be profitable after using FBA, you need to fully understand the composition and calculation method of Amazon FBA fees, which are usually carried out by weight and volume, except for some special products. This requires careful calculation and smart product selection.
Complex product preparation
Although you can save shipping and after-sales service by using Amazon FBA, you still need to do a lot of preparation for the product. Because Amazon does have a strict policy on quality control. You must prepare your products exactly according to their guidelines and ship them to Amazon's warehouses.
For example, you may need to label your products or pay Amazon for the sticker before shipping it to an Amazon warehouse. You also need to calculate the volume and weight of the stock so that it can be stored smoothly. Amazon also has a store policy for all kinds of special items, which you need to understand and follow carefully.
Untimely inventory tracking
Although you can check your inventory in the Amazon seller center, sellers who sell through multiple channels need to match the actual Amazon inventory with the inventory management system. You need to constantly monitor your inventory to prevent zero inventory from occurring, as this will cause your product's sales ranking to disappear.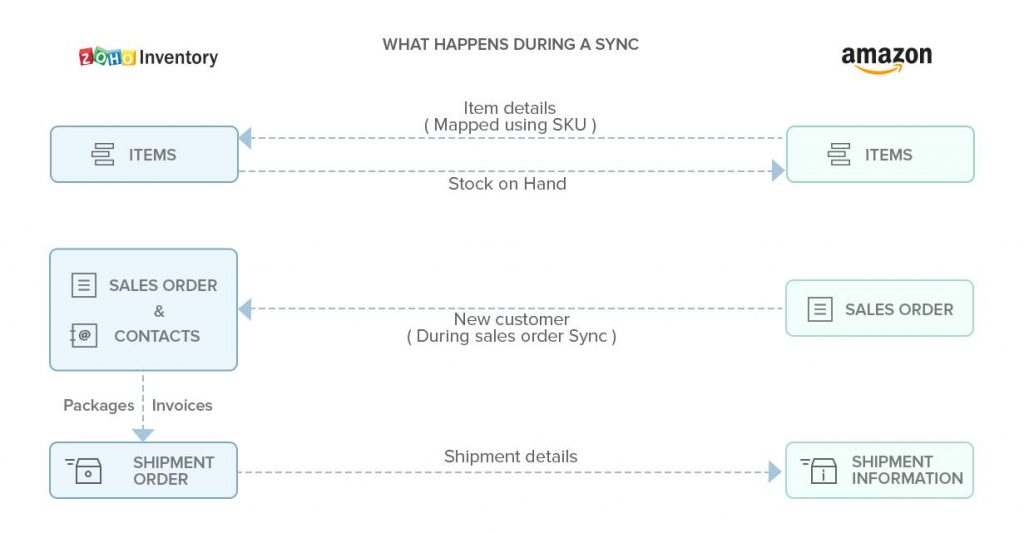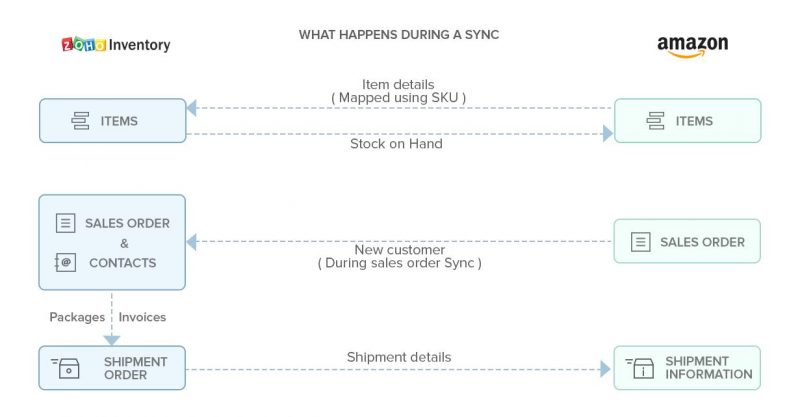 No personalized branding package
All products sold by Amazon FBA will come in a uniform package, which means your product will use Amazon packaging like everyone else and will be packaged in a box with the Amazon logo taped around it. Not having a personalized design that can reveal your brand identity, it is not great for companies that have brand identity and uniqueness.
5. Six preconditions for success with FBA
In recent years, Amazon has increasingly asked sellers to be more specific about their operation. It's not as simple as uploading the product and then someone will buy it. You should pay more attention to the operation, especially if you use FBA. Product preparation and market research are essential. Before selling on Amazon, you must have a correct train of thought. Here are 7 points that everyone who wants to sell on Amazon must notice.
Market research to find profitable products
Before you start selling on Amazon, you need to look at the best sellers. As you can learn from their business. What is a popular product for customers? How to edit your page? And the most important thing is to find profitable products.
You can look at the products of these competitors, especially Amazon's big sellers, to see what your best profit margins are. Because you not only need to consider the cost of the product but also need to pay amazon FBA fees, so reasonable profit margins are the key to your profitability.
Many sites can help you do this, like Jungle Scout, where you can get data about a product on Amazon just by typing in the product you're interested in. You can get all kinds of useful data like estimated monthly sales, fee calculators, competitor intel, and so on. Of course, there is usually a fee for this type of service, but it is definitely the most worthy one for you during your whole Amazon business.
Running a small but beautiful store
One of the most important things about opening a store on Amazon is that if you don't have a lot of money to start with, you should be running a small but beautiful store rather than selling lots of goods like Dropshipping.
You don't have to sell thousands or even hundreds of products to make profits, because your customers will think you're not professional. On the contrary, I suggest you choose only a few products, but do them well, with unique product functions, detailed product descriptions, and a friendly store shopping experience, which are the keys to the success of opening an Amazon store. Just like many of my Amazon customers can make a lot of money with just two products.
Try to make your private label products 
One strategy is to make your private label products to improve competitiveness. This is a great way to keep your store's revenue growth in the long run. Establish a brand and try to form a brand effect gradually. Whenever a customer has a demand for a product like yours, a good brand reputation can make him think of you quickly.
You need to think about building a unique brand identity and style that will impress customers as quickly as possible, preferably one that will appeal to your target audience. Such as unique packaging or logos. You also need to be careful on an ongoing basis to maintain a consistent brand image, and building social media that can interact with customers can be very helpful.
Smart product selection
Avoid products with high market demand and fierce competition. Take a mobile phone case for example. It seems that everyone needs it and the market is huge. However, such products are monopolized by big sellers, so it is difficult for them to compete.
For small sellers, choose a humble and huge life demanded product, especially those big sellers look down upon, is a good idea. Try it, you may not achieve millions of income, but for small sellers, is also very considerable income.
Select product with a small amount of SKU
Choose a product with a small number of SKUs at the beginning of your business can reduce your storage risk and lighten your working load. Because if a product has so many colors, numbers, sizes, styles, etc, you have to prepare a lot of goods for FBA. Multiple SKU products can easily make trouble to manage inventory as you can not predict customers' demand accurately.
Take a woman's Bra as an example, which may have 5 colors, 5 styles, and 5 sizes for each style. That means you have to storage enough every kind of Bra in your FBA warehouse, or your inventory may not be in demand.
I'm not saying BRA is not a good product, I'm just giving you an example. Multiple SKU products are extremely bad for a small seller who is just starting out on Amazon.
Get excellent product photos
Amazon has clear requirements for the product pictures provided by sellers. First, you should meet all the requirements and seek for better progress on this basis, which can help you attract more customers to browse.
Amazon requires the main product image to show only the product on a white background (no characters, text, etc.), and then you can add another 8 photos (depending on the product category).
Remember that your picture should be clear enough so that the customer can see the details of the product, which will increase the customer's goodwill. When customers have a good first impression of your product picture, you have already sold half of your product.
Do AMAZON SEO well
The rest of the important thing is to do  Amazon SEO optimization. Just like Google's algorithm, The aim of Amazon's A9 algorithm is to rank products that consumers like, so your product images, titles, and descriptions should be objective and appealing to consumers.
In addition to having good images that will help you rank higher, product titles and bullet points are also very crucial.
Product titles are important clues for buyers to find you. Many Amazon products have long, detailed titles filled with product-related keywords. While longer titles can contain more keywords, that doesn't mean the longer the better, because Amazon's algorithm suppresses product rankings for overly long titles. So you need to include as many keywords as possible that describe the product's features in a 250-word title.
The reason for optimizing your bullet points is that customers often look for bullet points to learn more about the product details. They want to find out answers about the product in bullet points. Make sure bullet Points provide all the information needed to make a purchase decision, including frequently asked questions about the product, its advantages, and important details.
The end
Thank you for reading and you can share it with your friends who need it. Remember to stay tuned on our website, I will bring you more knowledge about Amazon business.
We are the best sourcing agent in China to help importers source the products with the most competitive price, 20% of our clients are Amazon sellers. So if you want to source products from China or import from China to sell on Amazon, please do not hesitate to contact us.