Private label products are the customized products with your logo on it to distinguish from unlabeled products. It is suitable for ecommerce startups to get a good profit by selling their own private label products for small business.
No matter on Amazon, Shopify, or offline stores, selling your own private label products is the most profitable way. For example, you can earn 30%-50% profit when you sell your own private label electric toothbrush, whereas you only could earn lower than 10% profit if selling famous brand Philips electric toothbrush.
However, some people find it difficult when they never have tried private label before or don't know how to find private label manufacturers.
With the past 3 years experience of helping over 1000 clients to make their various private label products, I write this article to share with you about how to find your suitable private label product suppliers in your own country or in China. At the end of the article, I also will recommend the most suitable city for private label products in the world.
For the quick guide to the content of your interest, you can click each of the following links, and you will be navigated to the related paragraph.
1.Private Label Products Which are Easy for Small Business to Start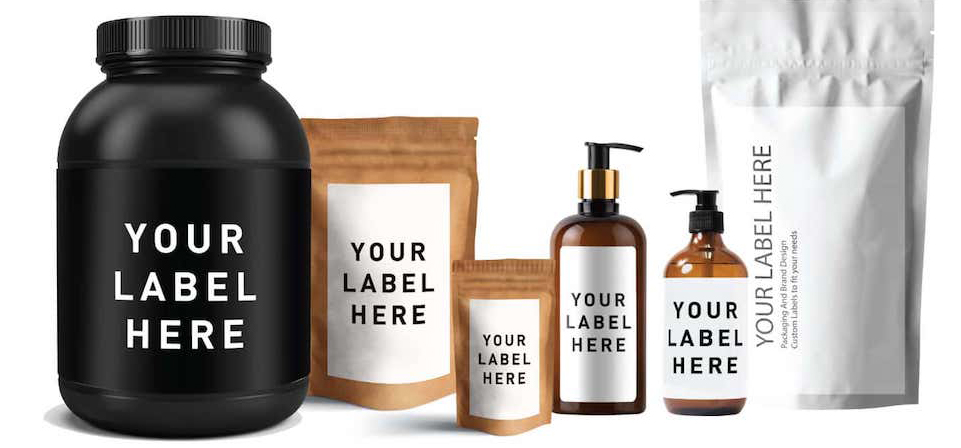 a. High-profit products or products have a high price of similar branded products.
On the contrary, low-value products, such as disposable tableware won't attract consumers to remember your products, whereas high-profit products like private label makeup or clothing will attract consumers' eyes and bring you more margin.
b. Simple products of fewer subsequent quality problems.
Quality control will be a potential risk for private label products, as your customers will leave bad comments if they get the products that have many defects or don't reach the level of their expectations. In this case, you'd better avoid products that probably need after-sale service, such as smartwatches, electric scooters.
c. Products that are easy and cheap to customize.
Try to avoid high-cost customization products, such as plastic products that usually need $1,000-$2,000 to get a customized mold. But products like baby blankets will be much easier and cheaper to get your own customized patterns, even many manufacturers will agree to offer free customization service for your own design.  
2. Domestic VS Chinese Manufacturer for Private Label Business.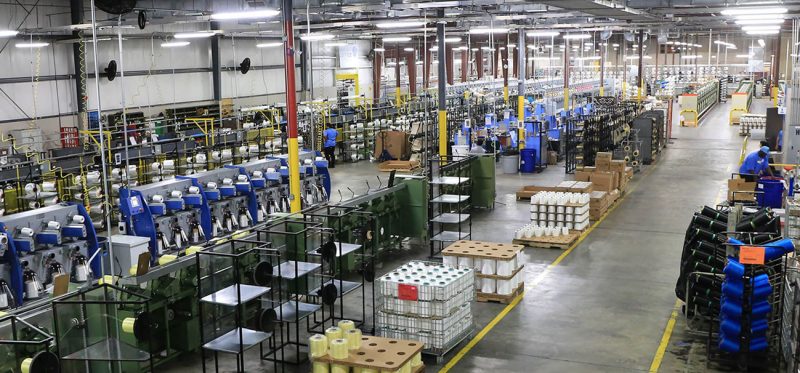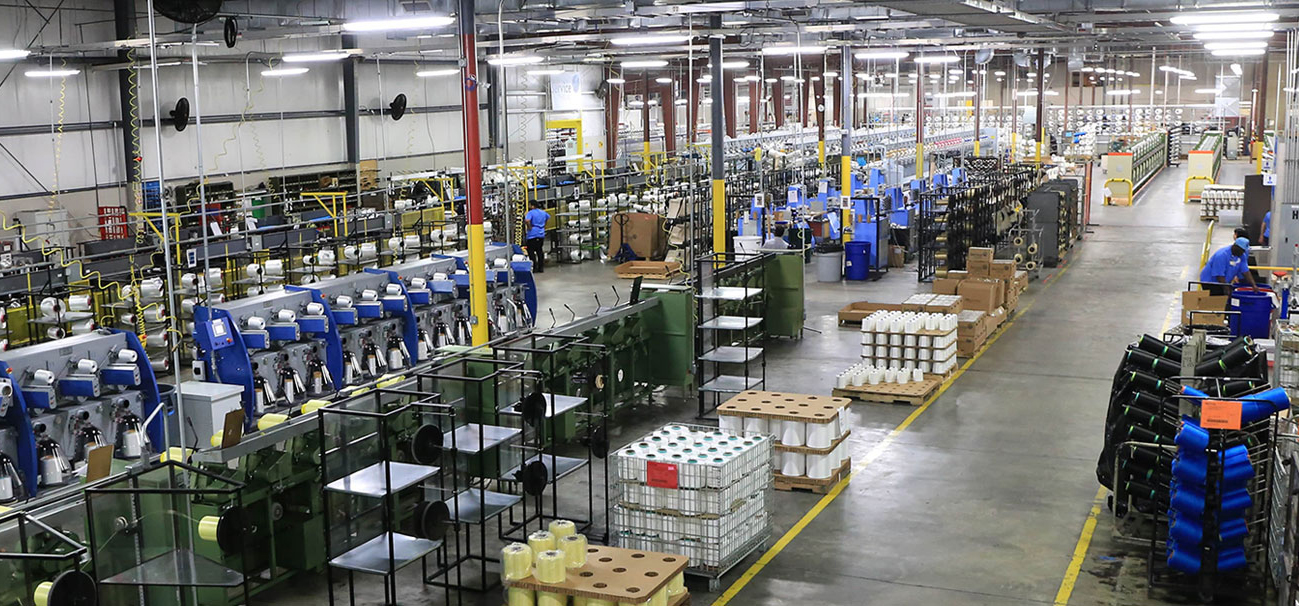 After you decide on the products you want, you can start to search for suitable manufacturers. But before searching, you will be wondering that should you search for manufacturers in your own country or in China?
a. Domestic manufacturers
Advantage:
Easier to verify reliable manufacturers and quality control.

Standard manufacturing and labor work.

No language barrier, no communication difficulty.

Domestic manufacturers know better about the favor of local consumers.

Faster shipping and shorter lead time.
Disadvantages:
Much higher labor costs and manufacturing costs.

Much fewer manufacturers to choose from, especially some products you want but can't find manufacturers in your country.
b. Domestic manufacturers are better in these categories
Although almost all the products in your mind could be produced by Chinese manufacturers, some products are still not suitable to be made in China. For example, when you have high-quality requests for skincare or supplement products, I suggest you could directly search for related domestic manufacturers and do your private label.
In addition, products that are strictly under regulations or need FDA certifications are suggested to consider domestic private label suppliers or suppliers, and you could save $5,000 per year for no need paying for certifications or registration for these products.
c. Chinese manufacturers
Advantage:
much lower labor cost and lower manufacture cost, $4/hour only for labor work compared to $20/hour in the USA

much more manufacturers for almost kinds of products to choose from.
Disadvantage:
language barriers, although more and more Chinese can speak English, most manufacturer staff still can't speak fluent English or even can't speak English at all.

Quality control is not convenient when your manufacturers are in other countries. Thus, you need to hire a third-party inspection or sourcing agent to help with quality control.

The importing process is more complicated, and the shipping time will be longer.
3. How to Find Private Label Manufacturers in China?
When you decide the Chinese manufacturers are more suitable for your private label products, here you are recommended the methods below to find your suitable Chinese manufactures.
a. Find your private label manufacturer in Alibaba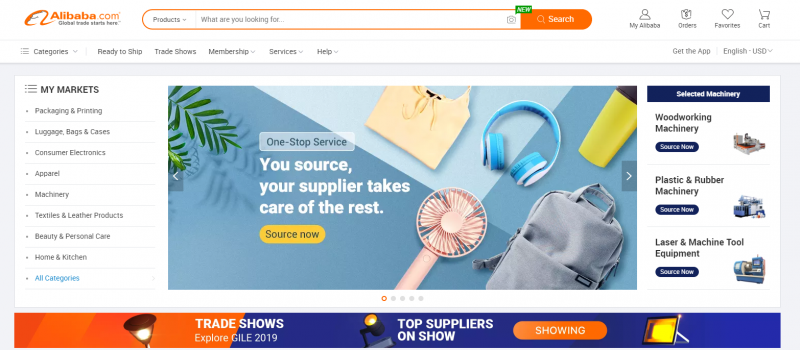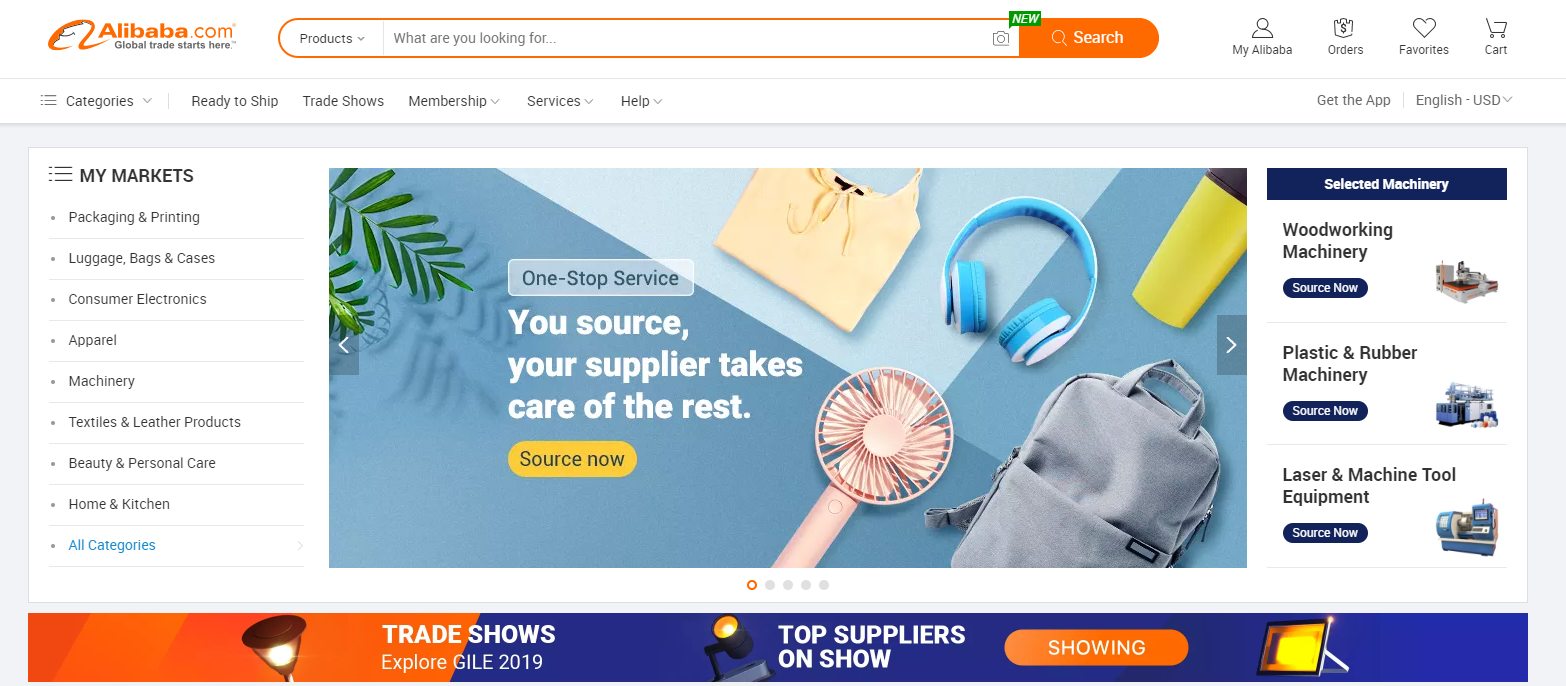 Online wholesale platforms are so convenient when you don't have time or budget to come to China. Alibaba, Aliexpress, DHgate, Global Sources, Made-in-China, Yiwugo are the ones of the most popular online platforms. Alibaba is the most recommendable online platform for almost all daily consumer products, where you can find many different suppliers for each kind of product.
The other platforms are also popular, but either they are not so comprehensive like Alibaba or they are just more suitable for one certain field of business. For example, Made-in-China is more suitable for industrial products and Global Sources is more suitable for commercial products.
How to search for suppliers on Alibaba? There are two common methods. One is that you can directly type the product name on the first page and check suppliers one by one. The other is to submit your product information on Alibaba RFQ and soon or later many suppliers will contact and quote for you.
Even though Alibaba is a comprehensive and recommended platform, still you need to pay attention when choosing reliable manufacturers. Here are two of our blogs to navigate you to how to be safe and avoid scams before you choosing manufacturers to produce private label products:
b. Find private label manufacturers in some trade show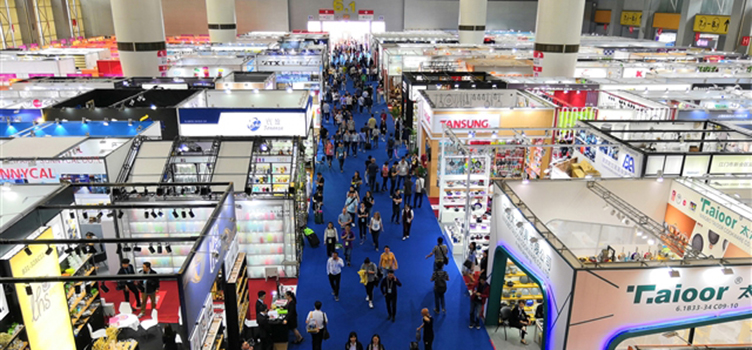 Going to trade shows is the most direct and reliable way to see and check products and suppliers. You can see products with your eyes, you can touch with your hands and you can communicate with suppliers face to face to qualify if they have the ability to customize your best private label products.
There are two types of trade shows. One is the comprehensive trade show, where you can see many different suppliers showing various types of products. Canton Fair is the most famous and popular of this type, which is held in Guangzhou for two sessions in Spring and Autumn.
The other type is specially set for one certain product. For example, CIBE( China International Beauty Expo) is specially set for beauty products like salon products, make-up, oral care products; CIFF( China International Furniture Fair ) is specially set for furniture products, equipment, and accessories. When you just need one certain product, you'd better choose this type of trade show instead of going to the Canton Fair.
c. Hire a sourcing company to find private label manufacturers.
As I know, many people want to make their best private label products but they lack experience of importing products from China and product customization. It's too hard for them to search for the best manufacturer or follow up with production by themselves. Therefore, I strongly suggest those people get a China sourcing company, such as Jingsourcing to help handle all the importing and customization processes.
With the help of a sourcing company, you will get your product quotations from different reliable manufacturers, well know of all the costs of production, customization, packaging, shipping. Also, your sourcing company will help follow up production, quality control, product inspection, shipping arrangement and so on, until you are satisfied with your products and get them in your country.
There are many sourcing companies or agents in China and in your country. Before you choose your suitable and reliable sourcing agent as your cooperation partner, I recommend you to read our another blog as your reference: Teach You How to Find Good China Sourcing Agent
4. Packaging Solutions for Low Cost
a. Applying your logo on products.
Screen printing is the most common and widely used method for adding a private label on both product body and packaging. Most Chinese factories can offer screen printing services for free if you can buy more than $2,000/item.  But if you really need a fancy pattern with gradient color, you can choose thermal transfer printing.
Laser printing, or laser engraving, gives your product a rather high-quality appearance. If you take a good look in the market, you'll see almost every gift store is filled with items with laser-printed logos, words, or patterns. For mass production, it may cost you $0.1-$0.2/unit, depending on the quantity and size.
Woven labels are sewn at the edge of fabric-made items, like shoes, jeans, hats, and bags. This label looks better than printed logos. If your product is made of or partially made of fabric, it'll be a nice try to add your logo on a woven label if your competitors don't do like this. The MOQ is normally 1000 pieces with a unit price of around $0.1 for a small size woven label.
We have written a total of 11 solutions for private labeling in detail in another blog, you can be navigated by the link: 11 Solutions to Private Label Your Products.
b. Types of boxes for private label packaging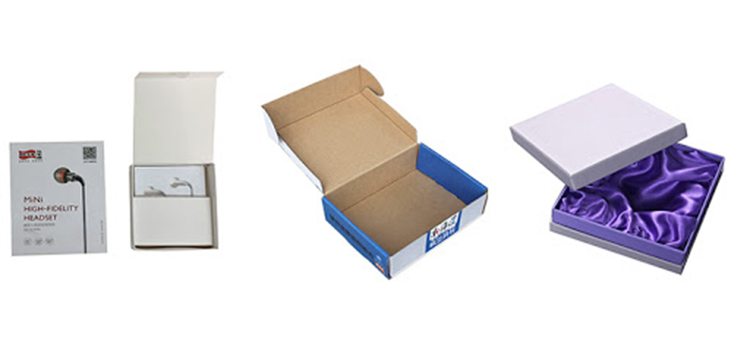 White cardboard boxes and corrugated paper boxes are used commonly as cheap ordinary color boxes. The white cardboard box is usually suitable for light and delicate products, such as earphones. We have customized earphone white cardboard box for one of our customers at the size of 55*20*125 mm with $0.3 cost only. And if you need to pack heavier products, you can choose the corrugated paper boxes, which are also similar cheap as the white cardboard boxes.
Lid and base box is another popular packaging box and it's suitable when you plan to make upscale products. Nicer packaging makes customers willing to spend more money on the product. Electronics products are mostly made in lid and base box. If you want to make your box more luxurious, you can add some good-looking materials insert, such as silk fabric.
c. Other private label packaging solutions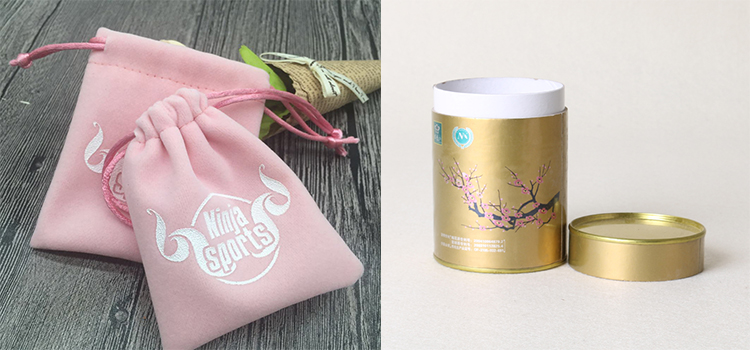 The cloth bag is another cheap and popular choice for private label packaging. The most common cloth bags are polyester bags and flannelette bags.
Let's take the flannelette bag as an example. It is light, flexible in packing space, usually used for packing digital accessories, jewelry, etc. One month before, we help our French customer to source flannelette bags for his power bank. We help put his private label design flannelette bag and it only costs $0.3.
The cylindrical paper tube is a good packaging choice for protecting products. It is suitable for products like tea, pencil, and other strip shape products. Last year, our company bought some tea from the tea wholesale market and we chose cylindrical paper tubes to pack the tea and stick "Jingsourcing" labels as our private label tea.
5. What If the Manufacturer Don't Have Private Label Service?
When you buy 500 pieces of wine decanters in one factory and buy 500 pieces of wine openers in another factory and plan to bundle them to sell, the manufacturers tell you that they cannot help you customize private label unless you order at least 2,000 pieces. What should you do in this situation?
a. Find a professional packaging supplier.
I strongly suggest you find a Chinese packaging supplier to help with your private labeling. Because manufacturers usually only offer you plain white packaging for your products, especially when your order quantity is small.
But if you have your own packaging suppliers, even you only need the private label for 500 pieces, they can offer you several different packaging solutions for you to choose from.
You can find these professional packaging suppliers on Alibaba. Try to find these suppliers that come from Cangnan, Wenzhou. This place is the most famous packaging industrial area with long packaging production history, where you can customize all different private label packaging easily.
b. Find a sourcing agent
If you couldn't find your satisfied packaging supplier, you can find a reliable sourcing agent to help you. Sourcing agents usually have their cooperated packaging or printing factory and they can help you with all packaging problems easily. Thus, you can save more time focusing on your product selling.
6. The Heaven of Private Label Products for Small Business – Yiwu, China
In the third chapter of this guide, we are talking about how to find private label manufacturers in China. Except for Alibaba, trade shows, there is another good place where many people still don't know. This place is Yiwu, Zhejiang, China, the city where our company is located in.
Yiwu has the largest daily use product wholesale markets in the world and suppliers come here from all over China. Compared with Canton Fair, which only is held twice a year, Yiwu wholesale market is open all the year except the Chinese New Year Holiday.
a. Search for your product in Yiwu wholesale market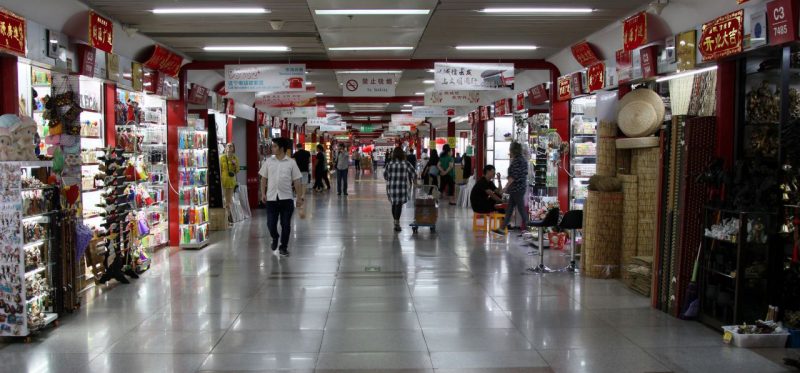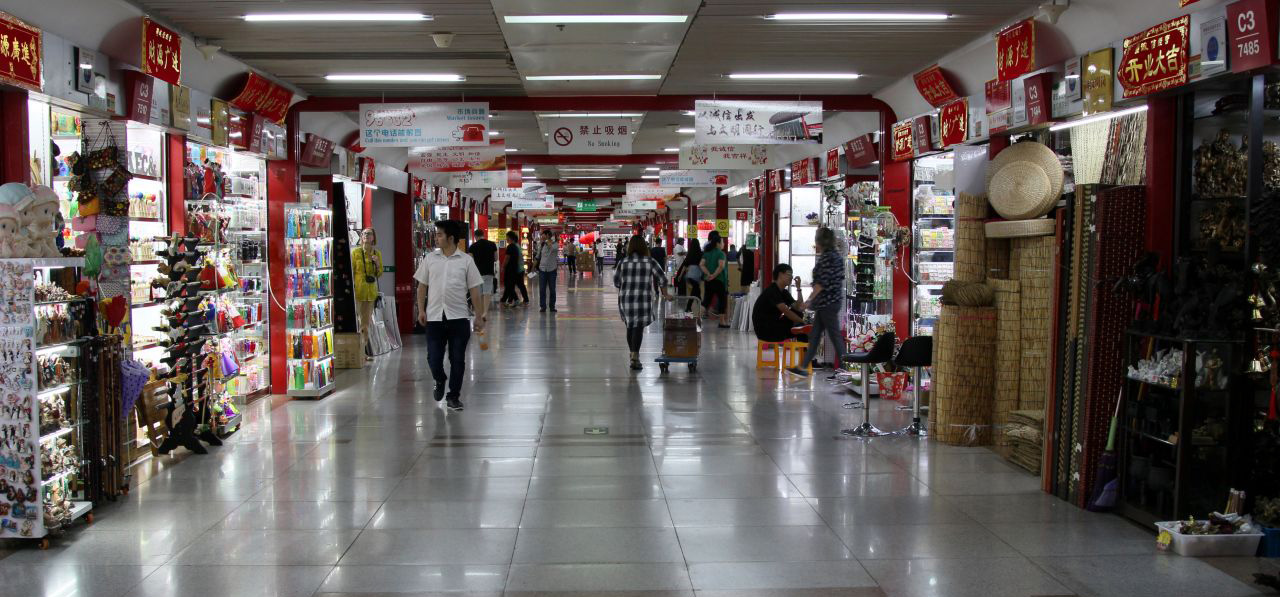 Yiwu wholesale market is the largest comprehensive market in the world. It has a business area of more than 2.6 million square meters, more than 50,000 booths for 1.7 million daily consumer products. The market is also well organized by separating areas for each different kind of product.
In this market, you will see all types of daily-use consumer products, including many products you haven't seen before. I suggest you can spend one week to search and collect the price for the products you want to make your private label and other products you want to bundle with.
For example, if you want to bundle coffee cups and coffee spoons, you can go to the cup area directly and easily find 100 different types of coffee cups and coffee spoons to choose from and let a reliable Yiwu agent bundle them for you.
b. Low MOQ and low price
Compared with suppliers of Alibaba and exhibitors of the trading show, the suppliers of the Yiwu wholesale market can offer you much lower MOQ for the same product. It can be as low as $200 for classical-style products and stocks, which is so suitable for small businesses to start.
Furthermore, The competition in the Yiwu wholesale market is very fierce. When you need to find a product like LED light, there are hundreds of light suppliers in the same product area. So you can easily get a lower price, even lower than Alibaba, by comparing price shop by shop.
c. A lot of packaging suppliers
Even though the MOQ is low in the Yiwu market, they still will request high MOQ when you ask them to make your private label or customize your own packaging.
But don't worry, there are a number of packaging suppliers in or outside of the market. And it will only cost you as low as $100 to get your own designed packaging.
If you want to know more about the Yiwu market, how to go to Yiwu, or how to source products in the Yiwu market, please read our this blog: China Yiwu.
The End
Thank you so much for reading this blog. I sincerely hope our information could help you to find suitable private label manufacturers.
As for the Amazon private labeling business. The blog: Selling Private Label Products, which can give you some inspiration. 
If you need our team to assist you in sourcing manufacturers and offer private label methods for your products, please click the link and submit your inquiry ticket to us.