For small businesses, especially eCommerce sellers, it's hard for them to earn the first pot of gold by selling private label products online. So choosing the right ones to sell is very important for small businesses.
Read this post to learn about private label products before you start your business.
What are Private Label Products?
Different from white label, private label products are manufactured by a third-party contractor and sold under a brand name of a retailer. Retailers can develop a brand new product or make some improvements on the existing products to cater to the customers. The products will be sold under the retailer's brand.
One of my clients from middle east countries customized a lot of micro paving fashion jewelry from us. At first, as she didn't have a professional design team, our factories just customized the jewelry according to the pictures provided by her. With the development of her business, she established her design team.
This is a successful example illustrating that making some improvements on the existing products is a feasible practice. Small businessmen can accept such a model because of its lower front investment than customizing brand new products.
8 Practical Tactics for Choosing Private Label Products to Sell
When you want to sell private label products, you need to put a lot of thought and attention into your selected items. Setting up your own brand isn't easy in today's highly competitive retail market and it's recommended that you choose products that are more likely to sell across different platforms.
Although there are many products suitable for private label businesses, not all of them are worthwhile for small businessmen. You'll need to narrow down your list based on a multitude of factors, like popularity and costs.
For instance, if a certain product is quite popular but is already being sold by 50 big sellers, the market is saturated and it'll be difficult for you to find any breathing room. Apart from that, highly accessible products often come with lower margins, which means you can get squeezed out. Here are the criteria that'll assist you in selecting your final inventory.
Take a second look at your list of products and separate the ones that are small and lightweight. These products make for a good selection because they are easier and cheaper to ship. This means that you can also bundle in free shipping without slicing your margin while tempting your potential customers. It will also help you lower your international shipping cost from the manufacturer.
2. Rigid Daily Life Items
Such products often never go out of customers' shopping lists. Selecting such products will ensure that you don't have to sit on the inventory for long and you'll be able to successfully sell all of your products. Just ensure that your product stands out from the competition so it becomes more attractive than the rest.
3. Product with Reasonable Price
Products that are priced between the $20 and $100 range are more likely to sell quickly. Oftentimes customers either don't come with a shopping list or don't have that certain product in their mind but they may buy such products more likely on impulse because of the low price.
If the price of the products is too high, it will bring you a higher investment cost.  But if it is too cheap, you can't earn an ongoing and enough profit. So $20-$100 is a reasonable price range.
4. Avoid Seasoned or Perishable Products 
The problem with selecting seasonal goods is that if you're not able to move your inventory quickly enough, you'll be sitting on the stock until the next season arrives. This drives your stocking and other related expenses.
For example, the products related to Christmas, Easter, New year, etc., are seasoned products that only make a good sale in their respective season and fail in others. Similarly, perishable goods will turn into bad inventory if you can't sell them.
Certain products are fascinating to be considered for private label products, but you have to avoid them.
5. Be Careful of Electronic Products
Electronic products generate good profit, but there are two main reasons to avoid such products. One is more return cases and the second one is possession of big sellers. Overtaking big sellers is quite difficult in the electronics niche and will cost you a fortune to do that. Moreover, electronic products will increase your returns cases as they gather more complaints than any other niche.  
6. Products with Many SKUS
SKU (Stock Keeping Unit) should be low or short as it will be easy for you to keep a track record of the inventories of the products. In addition, products with many SKUs are not recommended for small businesses as you need to invest more in inventory.
The health products need to undergo several testing rounds to get approved for sale on all online platforms. Thus, choosing such products for a new small business wouldn't be worth the investment. That's because investing in their testing and multiple certificates for sale would be more than the profit margin.
Whenever you select a private label product, always go for patent-check before finalizing it. If your product is patented, you cannot sell it under your label as some other brand already owns its copyrights. All online platforms have set strict patent regulations, if you would sell patent products, you may encounter patent disputes. Perhaps your stores will be forced to close on the platform.
14 Good Private Label Products for Small Businesses
This part lists 14 good private label products examples for small businesses for your reference. Different from many common products, they are innovative and interesting with low costs, and you can consider these products to form your competitiveness.
1. Doorknobs
Although doorknobs are a very small accessory of the door, it is a kind of good private label product for small business. To improve the decoration and design of the furniture, doorknobs are a necessity. So it can occupy a large proportion in the market. But you can make some improvements to the existing doorknobs like designing a more attractive appearance.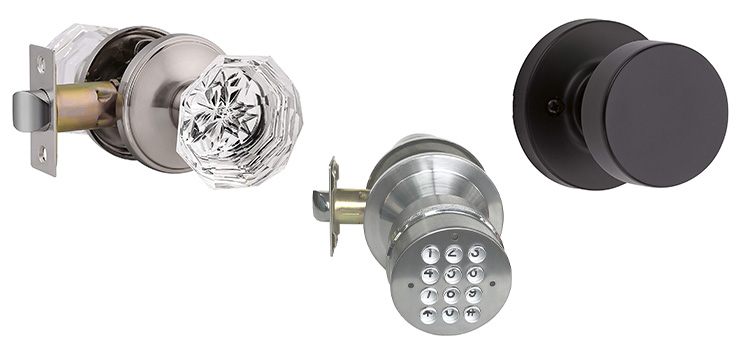 2. Measuring Spoons
Measuring spoons are a kind of commonly used product in people's daily life. You needn't worry about measuring spoons' sales in the end market. But as it will also have direct contact with food, you should take care of its material. Besides, you need to check if it has a good performance in using like heat resistance.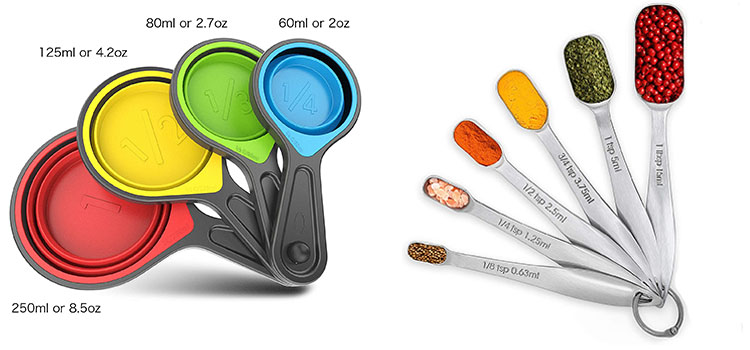 3. Manual Juicers
Nowadays, people focus more on healthy food. More and more families will buy juicer. Usually, there are electric and manual juicer, although electric juicer is more convenient, there is still a great demand for manual juicers. As many customers want to enjoy manual juicing by themselves, you needn't worry about the sales too much.
Moreover, the wholesaling price of the product is not so high, and it is very friendly to small businesses. But one thing you should take care of is that you need to focus on the juice extractor's performance especially its compressive strength.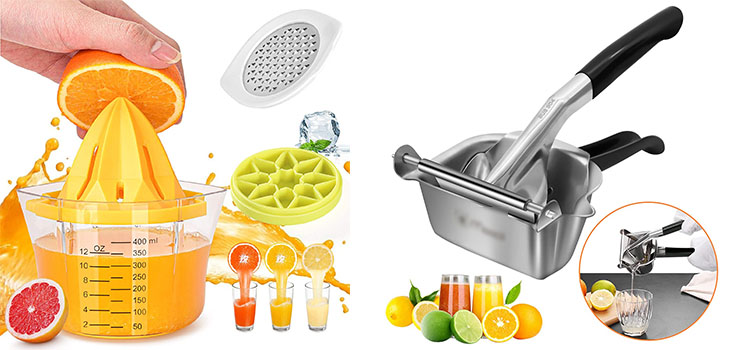 4. Mini USB Electric Vacuum Cleaner
The multi-purpose vacuum cleaner that can be used to clean desktop PCs, laptops, cars, and other digital devices. Small and compact product with high portability so it can be easily shipped out. Can be sold throughout the year as it is not a seasonal product. The retail price is about $25 on Amazon, which is a very suitable price for small businesses.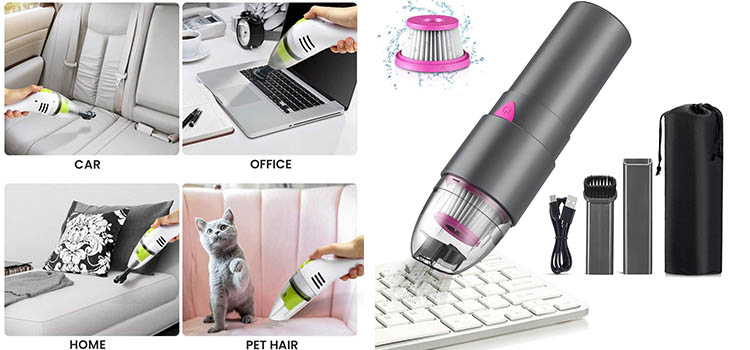 5. Foot Files
Foot files is a kind of commonly used product you can notice in daily life. So there is a great need for foot files. And you need to pay attention to its material, as it contacts people's skin. You need to ensure its security.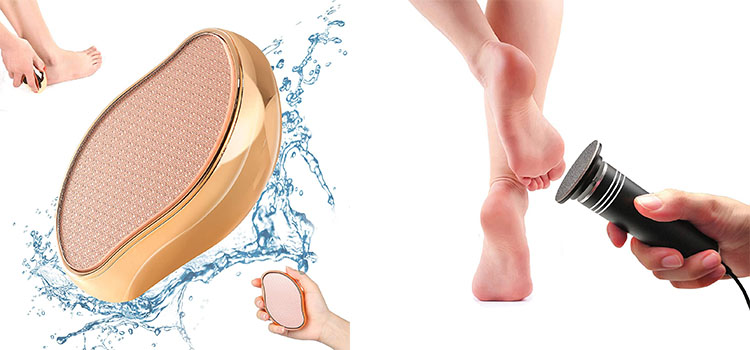 Source Private Label Products from China at a Good Price
Contact Jingsourcing experts now, let us help you find the best private label products. We're experienced and professional.
6. Hot Air Gun
Why is selling hot air guns a good private label business for small businesses? On one hand, it belongs to the tool category, and it has fewer Skus, so it will lessen your pressure in the stocking. On the other hand, the average retail price on Amazon is about $20, and it is a reasonable price range for end customers.

7. Ergonomic Pillows
Ergonomic pillows have seen an increased demand as more and more people are working from home leading to posture issues. Easy to ship product with a rigid demand that provides exceptional utility at an affordable price.

8. Posture Correctors
As pandemic has forced people to work from home, sitting in front of a PC or with a laptop all day long has become more common leading to posture issues. There's an increased demand in the market with people looking to correct their posture issues.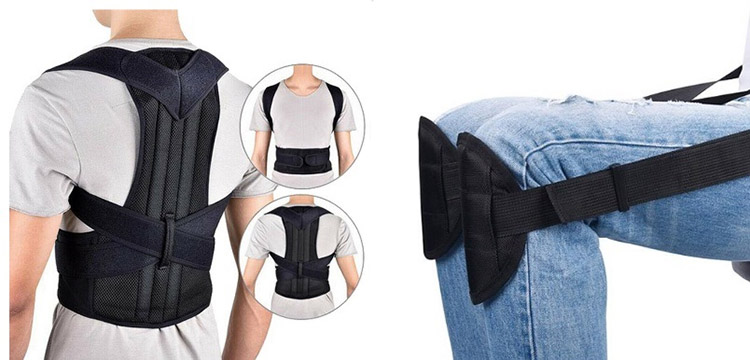 9. Fitness Tracker
Nowadays, people attach more importance to health, so the fitness tracker becomes more and more popular among end customers. You needn't worry about the sales. In addition, the retail price on Amazon is about $20-$30, which is a friendly price for small businesses like you.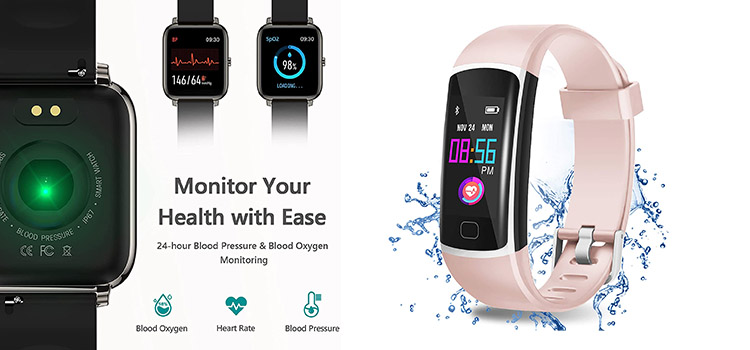 10. Portable Mini Air Conditioner
Since many countries witness a long summer season, this could be your hit product with a high margin. Although there's a little seasonal, people have rigid demand for portable ACs, especially in the countries where it gets unbearably warm.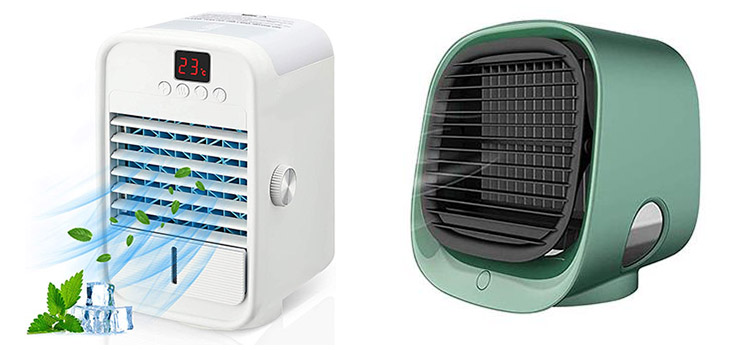 Source Private Label Products from China at a Good Price
Contact Jingsourcing experts now, let us help you find the best private label products. We're experienced and professional.
11. Wax B
urner  
There is an increasing demand for aromatherapy, as it can help people calm down and relieve their stress. So you needn't worry about the selling of wax burner. You can make some unique appearance design to attract customers to buy.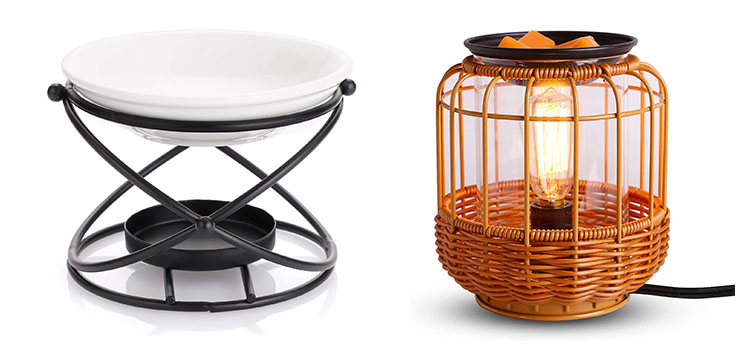 12. Bottle Cage
Bottle cages are used widely in daily life, especially outdoor activities. You can put it on your bicycles or motorbikes. This product has different shapes with the basic support, so you can change its appearance or materials to make your own private label products.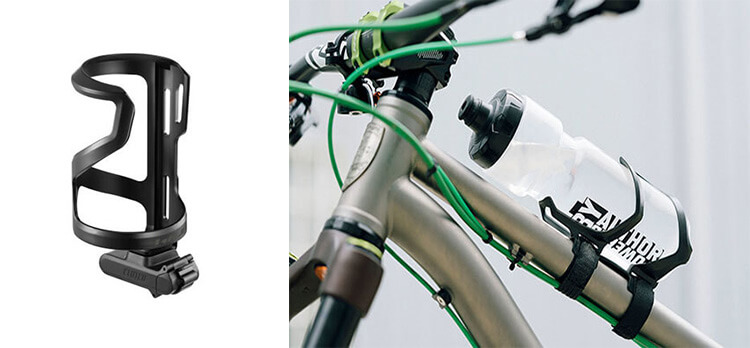 13. Power Hitter
This is a niche product suitable for choosing as private label products to sell. It is very popular now among young people used at parties. Several sellers sell this product on Amazon. So you can avoid competing with large sellers on this product, and its low cost requires a small investment for you to start your business.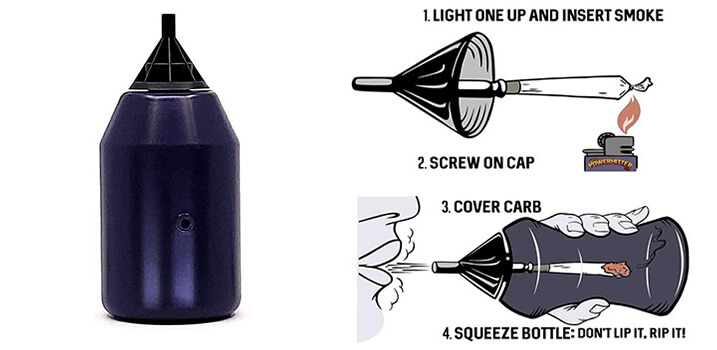 14. Electronic Pest Repeller
Electronic pest repellers are cheap products to import from China and sell at high prices on Amazon. Although it is a kind of electronic product, it requires low-level technologies and is easy to make some changes. So you can choose it as a private label product.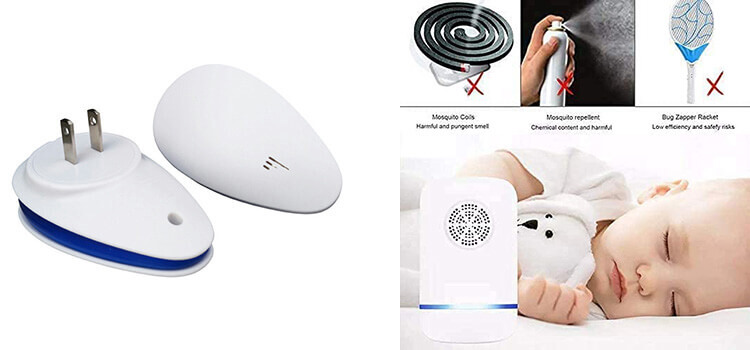 Source Private Label Products from China at a Good Price
Contact Jingsourcing experts now, let us help you find the best private label products. We're experienced and professional.
Where to Wholesale Private Label Products
Going to offline markets is a traditional way to purchase products. You can go to local markets in your countries to find and wholesale private label products. It's very convenient to communicate with suppliers without language barriers.
But compared to Chinese markets, there may be less types of private label products for you to choose in local markets and prices for private label products are higher than those you can find in China.
Chinese Wholesale Websites
If you don't want to go to these markets, B2B websites are also convenient for you to select products. You can look through many various types of products on these B2B websites:
What you should pay attention to is that not all the manufacturers on these B2B websites can provide private label services or ODM and OEM services, and the MOQ of products is different. So before making a decision, you need to contact manufacturers to know product information.
If you're not experienced in identifying manufacturers on these websites, you're likely to be cheated, for example, receiving poor quality products or getting higher product prices.
If you don't know how to choose good manufacturers to offer you private label products, you can find a reliable sourcing agent to help you. Good sourcing agents, like us Jingsourcing, can help you avoid detours and save your time and energy.
Located in Yiwu, we have cooperated with many manufacturers and suppliers for over 8 years. With our experience in product sourcing, we can provide a series of private label services, including private label solutions on your specific products and private label packaging different from other products.
 Source Private Label Products from China at a Good Price
Contact Jingsourcing experts now, let us help you find the best private label products. We're experienced and professional.
In a word, private label products can be a good business opportunity if you choose the right one. I hope this post is helpful for you, and if you like it, please share it with your friends.  Also welcome to exchange private label ideas with us.
If you need to find private label prodcuts in China or want to import from China but without experience, please CONTACT US without hesitation.