If you want to look for toy manufacturers online, usually you have to search for them on Google and other online wholesale marketplaces, which can be a rather time-consuming process.
To save your time and relieve your burden when runinng a toy business, I complied with this manufacturer list of the toymakers from China, India, the USA, Australia, and the Philippines. All the toy manufacturers in this list are collected from Alibaba, Made-in-China, and Google.
Note: I collected the information of the toy manufacturers for your reference, but I can't assure you they are absolutely reliable, neither can I say they will be the right choices for you. So you should make sure they are the right partners for you by communicating directly with them and exercise caution when placing orders.
9 Toy Manufacturers in China
1. Nanjing Sonny Import & Export Co., Ltd. (Made-in-China.com)


Based in Nanjing, China, Sonny Import & Export Co., Ltd. is a toy manufacturing company specializing in making plush toys. The "Easter Plush Toys" and "Halloween Plush Toys" are a few examples of their popular toys.
The firms' targeted markets are North America, Canada, and United States. The company also has an official user-friendly website that shows most of its products.
With an MOQ of 1000 pieces, Sonny claims to produce a minimum of 80,000 units per month, making its annual manufacturing capacity of about 960,000 units. Moreover, this company also includes an OEM business model.
Address: Rm419 Bldg 2# Changfa Plaza No.88 Hongshan Road Nanjing China
2. Dongguan Yi Kang Plush Toys Co., Ltd. (Made-in-China.com)


Dongguan Yi Kang Plush Toys Co. has been manufacturing plush toys for more than 15 years. As the company offers OEM and OEM services to its clients, customization can be possible with a minimum order quantity (MOQ) of 1000 pieces.
Yi Kang also welcomes large orders. In 2020, the company claimed to produce 30 million units. This company's main targeted market is limited as it mostly offers its services to Europe and US B2B customers.
Address: Qilincheng Industrial Area, Shadun, Zengbu Village, Chashan Town, Dongguan, Guangdong, China 523378
3. Dongguan Lokwell Toys Co., Ltd. (Made-in-China.com)

Dongguan Lokwell Toys manufactures good-quality kids' plush toys, fabric dolls, and stuffed toys for clients in South America, Canada, Europe, Japan, and Australia. This company also provides OEM and ODM services with a minimum order quantity (MOQ) of 500 pieces. Contrarily, Lokwell can deliver annual orders of as much as 300,000 pieces.
Address: Room 501, Meixin Commerce Centre, Dongcheng District, 523000, Dongguan City, Guangdong Province, China
4. Zhongshan F-Garden Toys Co., Ltd (Made-in-China.com)
The F-Garden toy manufacturing company only makes plastic toys of some renowned comic and cartoon characters, including "Disney Princess" and "Mickey Mouse and Friends."
Being a new manufacturer in the industry, the company doesn't offer OEM services. However, you can expect limited ODM services for small businesses. Similarly, the F-Garden's major clients are limited to European and American regions.
Likewise, the company lacks accurate information about its annual manufacturing units. But it claims to take minimum order quantity (MOQ) of 100 plastic toy sets.
Address: Baishi Industrial Zone Sanxiang Town Zhongshan City
5. Weifang Hengda Kite Manufacture Co., Ltd. (Alibaba.com)
Hengda Kite Manufacture Co. only serves the kite industry, but its buyers are mostly corporate giants like Coca-Cola and Carrefour. Providing OEM, ODM, and mostly branding services to Australia, France, and US markets, this company offers a wide range of kites with different styles, such as "Power Kite," "Stunt Kite," and "Promotional Kite."
But unfortunately, Hengda Kite doesn't have an official website yet. Therefore, you need to look for online business listings to find more information about this organization. You can order a minimum order quantity (MOQ) of 100 kites/pieces.
Address: No. 46 Xuanwu Street, Kuiwen District, Weifang, Shandong, China
6. Zhejiang Multistay Industry Co., Ltd (Alibaba.com)

Zhejiang Multistay Industry Co. has been manufacturing good quality wooden toys, fidget toys, slimes and magic sands for three major markets – North America, and Western and Eastern Europe. But the organization also produces 5% of its products for Southeast Asian and Middle Eastern markets.
This company's minimum order quantity (MOQ) is set to 50 pieces, giving the overview that it is mostly interested with fulfilling very limited orders from small and medium-sized clients.
By analyzing the MOQ, it can be assumed that it doesn't particularly provide customization facilities to its B2B customers.
You can contact this company through Alibaba's official page.
Address: Floor 3, Building A, No. 736, Jinfan Street, Jinhua, Zhejiang, China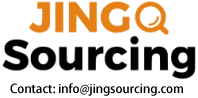 Jingsourcing is a leading sourcing company located in Yiwu China. Although Jingsourcing is not an original toy manufacturer, but they do have many manufacturer resources from the Yiwu toy industrial cluster and Guangzhou toy industrial cluster.
If you find it troublesome to search for toy manufacturers, or you want someone to take care of the sourcing and customization in China for you, Jingsourcing will be a good option.
Address: Room 1701, 628 Chengxin Ave, Yiwu, Zhejiang, China
8. Quanzhou Lucky Star Light Industrial Artcrafts Co., Ltd. (Google)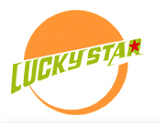 Lucky Star Light Industrial Artcrafts is a baby toy manufacturing company, offering ODM and OEM services. It deals in all kinds of plastic, plush, and stuffed toys for newborns up to 8-year-old children.
The company claims its annual manufacturing capacity for around 300 million units, and the minimum order quantity (MOQ) it accepts is 1000 pieces.
Lucky Star has many clients in North America, South America, Southeast, Middle East, East Asia, Africa, Europe, Japan, and South Korea.
Gladly, the organization has a fancy and easy-to-use website to see their products or get online consultation.
Address: #20 South Section YunGu Industrial Area, Fengze Dstr, Quanzhou, Fujian, China
9. Yangzhou Gaotai International Trading Co., Ltd. (Made-in-China.com)

Yangzhou Gaotai International Trading Company manufactures baby toys, plush toys, teddy bears, and hand puppets. Moreover, it also facilitates ODM and OEM services to its major clients in Eastern and Western Europe and North and South America.
The company is capable of producing 2 million units annually. Plus, they welcome a minimum order quantity (MOQ) of 500 pieces.
Address: 606 Room Canal City Square, No. 1 Wenchang Middle Road, Yangzhou, Jiangsu, China
8 Toy Manufacturers in India
1. Dantek Enterprise (Alibaba.com)
Targeting a minor segment of the industry, Dantek Enterprise is a leading manufacturer of bouncing ball and stress ball toys. The company offers its products in the Oceania, Middle Eastern, and Eastern European markets with a minimum order quantity (MOQ) of 1000 pieces. Plus, this firm also offers OEM and ODM services.
Address: 1106, 11th floor Crescent Royale, New link road, Oshiwara, Andheri West
2. NS Inflatable (Google)
NS Inflatable only deals in inflatable toys in different sizes. But the company mostly manufacturers big size inflatable products used for outdoor activities for kids. The organization is known for producing elephant-shaped inflatables toys and gigantic castles with an on-demand but limited customization.
NS Inflatable is ready to accept your orders, even if it's a single piece. So it can be concluded that the organization appears to be comfortable maintaining commercial relations with startups and small businesses.
Address: Shop No 1e/3, Gali No 17, Shiv Vihar West, New Ranhola Road, Vikas Nagar, Uttam Nagar, Hastsal, Near New Holy Convent School, New Delhi – 110059, India
Khanna Toys Corporation is a well-known toy manufacturer in Delhi, India. It makes premium quality products, including "Pull Along Toys," "Push N Go Toys," "Musical Instruments," and many more.
The company also provides contract manufacturing services to cater to the ODM requirements of clients in the local and USA markets.
Also, Khanna Toys' response rate is below 50%, which elaborates that they don't reply quickly to written queries. Besides, the official website appears to be confusing because of improper branding.
Address: 2804, First Floor, Opposite Fire Station, Timber Market, 2nd Block Sadar Bazar, Delhi – 110006, India