China is the world's largest manufacturer of sunglasses. The main export destinations for sunglasses are primarily the US (around 30%) and Italy (around 10%). Today's blog explores China's sunglasses from the following 2 aspects:
Dongguan eyewear manufacturing is mainly in Gaobu Town. The world-famous luxury high-end eyewear brand, Italy's Luxottica Group, has established factories there.
These big brands have stringent quality requirements, contributing to the reputation of high-quality eyewear production in Shenzhen and Dongguan. For example, the electroplating technology in these two places leads across China, producing a stable and durable coating that is hard to chip or peel off. This is a crucial process that directly determines the metallic and glossy feel of the sunglasses frames.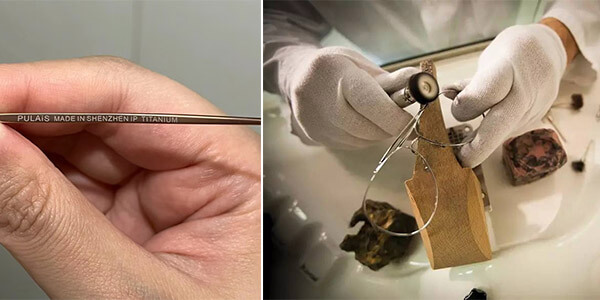 Connect direct sunglass factory
Xiamen is China's major sunglass production base, focusing on the mid and high end.
Xiamen in Fujian province primarily produces sunglasses. According to statistics, 80% of China sunglasses are made in Xiamen. Xiamen supplies more than 50% of the overseas market.
And Xiamen hosts a gathering of mid-level sunglass brands, such as Bolon and Helen Keller. Some sunglasses products can match the high-end quality of Shenzhen, as Xiamen eyewear has been inherited from Taiwan, especially the sunglasses industry chain. On the whole, the Xiamen sunglass manufacturing industry is smaller in scale than Shenzhen.
Connect direct sunglass factory
Wenzhou and Taizhou in Zhejiang mainly produce low-to-mid-end sunglasses.
Zhejiang is another industrial province besides Guangdong. Most of Zhejiang's sunglasses products are mid- to low-end. The production bases are mainly concentrated in Duqiao town in Taizhou city as well as Ouhai district in Wenzhou city.
Around 30%-50% of the world's mid- to low-end sunglasses are produced in Duqiao, a town gathering the majority of sunglass factories in Taizhou city. Most factories focus on sunglass processing and assembling.
The majority of Wenzhou sunglass manufacturers are gathered in the Ouhai district. Usually, Wenzhou sunglasses are better than Taizhou's. There are also some large sunglass factories making high-end products. One more thing, the WOF (Wenzhou International Optics Fair) has been held annually since 2003. This 3-day event attracts optical and sunglass importers & buyers from worldwide.
Connect direct sunglass factory
Jingsourcing smooths sunglass wholesale & customization in China.
Our sunglass prices are 10% lower than Alibaba's, with varied types available.
We are JingSourcing, a Chinese leading sourcing company based in Zhejiang and founded in 2015. So far, we have helped many buyers import sunglasses from China.
Our sunglass quotes are direct from our own factory resources. Most of these factories are not available on Alibaba. As buyers, you can always go to Alibaba to search for sunglasses suppliers. We also encourage you to make price comparisons. Finally, you'll find our quotes are lower than Alibaba's for the same type of sunglasses under the same quality requirements.
In case you want to source pet and party costume sunglasses, we'll directly go to Yiwu International Trade City. It's just opposite our office. On the first floor of International Trade Market District 3, there are lots of wholesalers offering various styles of decorative sunglasses for cats and dogs, themed-party costume sunglasses, slappable bracelet sunglasses, and more.
We are experienced in custom sunglasses.
In most cases, businesses choose sunglass lenses and frames from the array of styles and sizes readily accessible in the market or the factory. For distinctive shapes or sizes, the cost can be high if that involves changing or opening a mold.
In my years of experience, the most common sunglass customization lies in the frame colors, logos, and packaging. Custom logos can be on lenses, frames, temples, boxes, pouches, cleaning cloths, etc. Common logo printing techniques include laser engraving, silk screen printing, and hot stamping. Regarding laser engraving, it's suitable for metal and plastic frames, the clarity on the plastic is not as clear enough as that on metal.
3D metal logo stickers are also popular and cost-effective. Click the image below for a look.
Ask JingSourcing for your custom sunglasses.
We offer flexible and efficient QC for sunglasses to ensure product quality.
We have a dedicated team to do product quality inspections in our own warehouse.
Most of our clients choose AQL sampling inspection for finished sunglasses. Inspection primarily focuses on whether there exist defects on sunglass hinges, screws on glass nose pads, the frame and temple surface finishes, etc. The treatment of these sunglass components is crucial as it directly affects the appearance and quality.
Compared to 3rd-party inspection companies in China, we check a higher percentage of products for free. More importantly, we send videos of inspected sunglasses and confirm with you whether the defect we discover is acceptable.
For complex and high-value custom sunglasses, we also help clients check whether the use of materials, component types, and colors is right during the production process. In addition, a full review of finished sunglasses is also available to reduce the defect rate to 0.
Source stylish, quality sunglasses in China.