Fabric sourcing is choosing the best supplier to provide the fabric you need. It involves finding suitable materials that meet quality, cost, and design requirements. It's crucial for industries like garments and home textiles, as they depend on specific fabrics for their items.
So in this post, we'll explore some key information about fabric sourcing and you can make smart choices when sourcing fabrics for your next collection.
Five must-knows about fabric sourcing
It's essential to precisely define your fabric needs before approaching a supplier. So you should consider the following key points.
Fabric application
Whether the fabric is for clothing, home goods, or industrial use, knowing the intended use helps select the right fabric type. Because different products have different fabric requirements. Take sock material for example. General socks are always made of cotton, modal, wool, etc. Functional socks pose higher requirements of elasticity and fastness, so they always blend other functional fibers like spandex and polyamide.
Fabric construction
This is how the fabric is made. It can affect the fabric's properties, durability, and appearance. Common fabric construction includes knit fabric and woven fabric.
Knit or woven is a common question suppliers would ask in the garment industry. If you don't know, tell them the end use and the supplier can help. Knit fabric is always used for leggings, bathing suits, t-shirts, underwear, etc. The other is mainly for jeans, bed sheets, etc.
Natural or synthetic materials
Compared to synthetic fabrics, natural fabrics, such as cotton, linen, and silk, are more skin-friendly, breathable, and comfortable. But they tend to be a bit more expensive. Synthetic fabrics such as polyester, nylon, and Lycra, on the other hand, are known for their durability and easy maintenance.
Additionally, there is a type of blended fabric. You can decide the proportion of different fabrics based on the desired performance.
Fabric weight
This is calculated by GSM to define the weight or thickness of the fabric. The larger the GSM, the thicker the fabric, and the better warmth is kept. For example, winter hoodies always need 350-400gsm.
Special finishes
Specific treatments can add unique properties or functionalities to the fabric. It always includes waterproofing, fire retardant, wrinkle-free, etc.
Choose your best fabric sourcing method
Alibaba
Most people choose Alibaba as the first choice to source fabrics online because it includes a wide range of materials and different types of suppliers, such as converters, fabric mills, jobbers, etc. You can choose suppliers located in China fabric industrial clusters, such as Guangdong, Zhejiang, Jiangsu, etc.
The industry chain here tends to be more mature and complete than in other places. The prices are also lower due to the higher number of factories and intense competition. However, it's important not to overly rely on low prices, as this might indicate potential issues with fabric quality or excessively high MOQ. You can compare prices among various suppliers to find a reasonable price range.
If you're interested in a particular supplier, consider placing a small trial order first to verify whether the supplier is as professional as they claim. This way, even if there's a loss, it won't be too significant.
Jingsourcing
There are a lot of fabric suppliers in China, so it is time and energy-consuming to select one by yourself. You can ask Jingsourcing for help. As a leading sourcing company, we have helped 4000+ clients source and customize products from China, including various fabrics.
We have integrated fabric manufacturers all over China and all of them are located in China fabric industrial bases. Whatever you want functional fabrics like thermochromic fiber or complex customization, we can quickly match a supplier according to your requirements.
In addition, we can provide strict and flexible quality control. Besides AQL sampling inspection, we will focus on what you are most concerned about. For example, you source a batch of fabrics for making clothes and want to check whether it has color differences, spots, stains, or broken yarns.
We will pay more attention to these problems and will send you photos and videos during the process. We will also ask you if you can accept these defects or not. And if you have any other requirements like packaging customization, it is also OK.
Fabric trade shows
If you have big orders with enough budget and time, you can go to trade shows. They are the most direct way to see and check fabrics and suppliers. You can communicate with suppliers face to face to qualify if they can provide your required fabrics. In China, big fabric trade shows include Intertextile Shanghai Apparel Fabrics, QDTextile, Ningbo International Textile and Garment Supply Chain Expo, etc.
If you can't physically go to a trade show, look through the list of vendors (you can find this on the trade show website) and contact them directly.
Five additional fabric terms
Just like other businesses, the textile industry has its own words for finding and making fabrics. These common terms can make it easier for you to find the right one and make you look professional in the area.
Fabric grain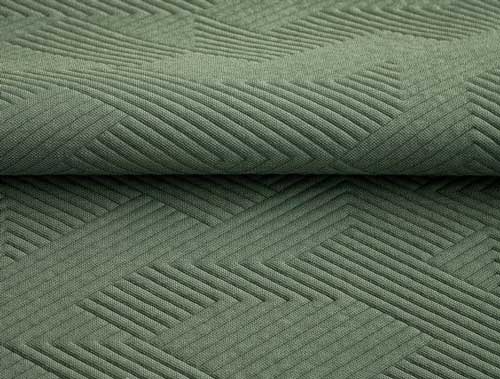 Fabric grain refers to the alignment of threads in a woven fabric. It is crucial in pattern making and cutting as it influences the way fabric behaves, stretches, and drapes. Common types include lengthwise grain, crosswise grain, and bias.
Fabric drape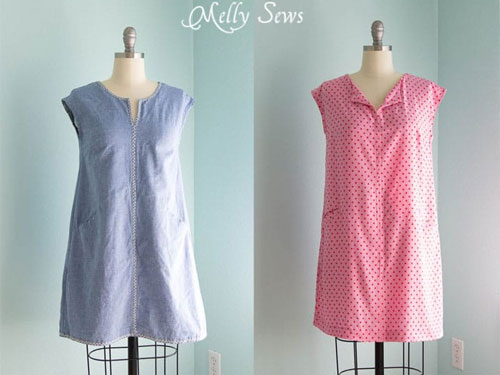 Drape refers to how the fabric hangs or falls on the body. Fabrics with good drapes tend to fall and conform gracefully to the body, while those with poor drapes might appear stiff or rigid. It is an essential consideration in garment design and fabric selection, particularly for items like dresses, skirts, and other flowing or fitted clothing.
Fabric swatches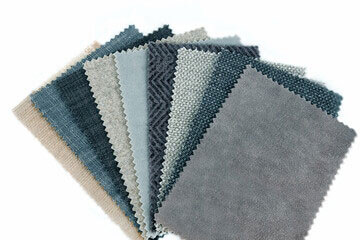 It serves as a fabric sample. It's a small cutting of the fabric so buyers can see and feel the material firsthand to check the color, drape, texture, etc. You can also use the swatch as a reference during the design process.
Greige goods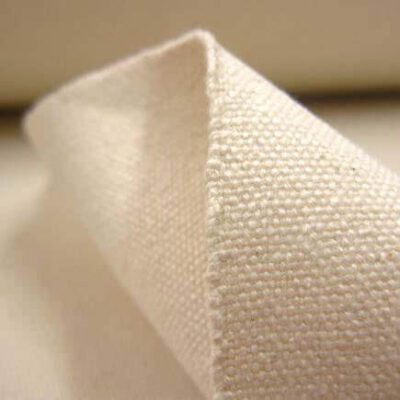 This is unbleached and undyed raw fabric, typically in an off-white or greyish hue. It can be used for custom colors, finishes, or treatments to attain the texture and properties you require.
Selvage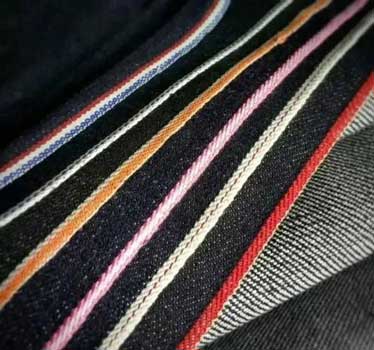 It is the finished edge of the fabric. It keeps it from unraveling and fraying. The salvage always runs the entire length of the material.
Any China Fabric Wholesale or Customize Ideas in China?