China holds a dominant position in the global clothing industry, manufacturing nearly 60% of the world's clothes. Its advantages lie in cost-effective production, comprehensive industrial chains, flexible capacity, and advanced production technology. So it is a profitable business to import clothing from China. And this post will help you get some key information about how to import garments from China.
Unveil the keys to finding B2B suppliers in China wholesale websites
There are numerous wholesale websites in China, such as Alibaba, Global Source, DHgate, etc. These platforms offer a wide variety of clothing suppliers, providing diverse clothing types and fabrics to meet your requirements. And around 90% of the suppliers on these websites are trading companies.
If you specifically want to buy directly from manufacturers, you should look for suppliers that focus solely on a particular category. For instance, if you are interested in purchasing yoga clothing, you should seek out suppliers specialized in yoga or fitness apparel. This approach increases the possibility of finding manufacturers.
On the other hand, if a supplier offers yoga clothing, fashionable women's wear, lingerie, and more, there is a possibility that they are trading companies.
Match Your Clothing Needs with the Right Suppliers
During the supplier selection process, you can also check if the suppliers are located in China's garment industry clusters. Suppliers located in these clusters, even if they are trading companies, can offer good quality products at competitive prices. China's main garment production areas are primarily concentrated in Zhejiang, Guangdong, Fujian, Jiangsu, Anhui, and Liaoning. Next, I will introduce popular garment categories and their specific locations.
Women's apparel
Women's clothes are always in stable demand throughout the year. And it covers a wide range of types, such as dresses, skirts, tops, bottoms, etc. The women's garment industry in China is mainly in Guangzhou, Dongguan, and Shenzhen.
Guangzhou has large clothing wholesale markets like Baima and Shahe, offering a wide range of women's clothing from low-end to high-end. Being close to Hong Kong, the fashion styles here follow global trends, and there is a variety of popular styles, including Korean, European, and American styles.
Humen in Dongguan is an important domestic clothing production base with numerous factories and a complete industry chain. There are many T-shirt and hoodie manufacturers.
Shenzhen is known as the capital of Chinese women's clothing brands, with the highest level of processing and product quality. You can find many designer clothes and luxury clothing manufacturers here.
Children's apparel
Children's clothing is the second-largest category in the fashion market. Due to high consumption frequency, children's apparel undergoes rapid updates. The main industrial clusters are located in Zhili, Hangzhou, and Shishi.
Zhili, located in Zhejiang province, is renowned as the China Children's Clothing Town and serves as the largest production and distribution base for children's garments in China. It manufactures a wide range of clothing for infants, toddlers, and teenagers, with over 500 styles available each season.
Hangzhou in Zhejiang holds a Sijiqing Children's Clothing Wholesale Market. It gathers well-known China and international brands, specializing in various types, such as children's shoes, and children's products.
Shishi in Fujian province, with abundant raw material resources and a complete clothing industry chain, can handle the entire production process from garment manufacturing to accessories production.
Wedding Apparel
The wedding dress industry is mainly concentrated in Suzhou, Jiangsu Province, and Dingji Town, Anhui Province.
Suzhou is the largest wedding dress production and sales base in Southeast Asia, accounting for 70% of the total wedding dress processing in the country. In Suzhou's Huqiu area, there is a Wedding Dress City, which is the largest wholesale and retail distribution center for wedding products in Asia. It includes wedding dresses, men's formal wear, and wedding supplies, with styles ranging from Western to Chinese.
Dingji Town is home to over 2,000 wedding dress companies and over 100 wedding dress accessory enterprises, specializing in wedding dress manufacturing, Xiuhefu clothing production, and wedding accessory production.
Underwear
Chinese lingerie manufacturers are mainly in Guangdong and Yiwu, Zhejiang.
Guangdong is China's largest and most comprehensive lingerie manufacturing region. And each city with its unique industrial characteristics. Shantou produces over half of China's underwear, specializing in bras, sleepwear, and loungewear.
Shenzhen's lingerie factories primarily focus on export processing and OEM production, with many large-scale factories and high production volume. Nanhai in Foshan specializes in mid-range lingerie, while Zhongshan mainly produces packaged men's and women's panties.
Yiwu specializes in seamless lingerie, with over 600 manufacturers, accounting for 80% of China's seamless lingerie production. Additionally, Guanyun County in Jiangsu is China's largest production base for erotic lingerie.
Swimsuit
The three major swimwear production bases in China are Xingcheng in Liaoning, Jinjiang in Fujian, and Yiwu in Zhejiang.
Xingcheng supplies one-fourth of the global swimwear products, with over 4,000 swimwear manufacturers in the area. Here it integrates fabric production and swimwear manufacturing, and professional suppliers of popular fabrics and styles can be found in the town.
Yinglin Town in Jinjiang is renowned as a Swimwear Capital and specializes in medium to high-end swimwear. The swimsuits, swim trunks, bikinis, and other products produced in this region are popular overseas.
Although the swimwear production enterprises in Yiwu are not large on the scale, they are highly innovative and keep up with trends. Most swimwear companies have wholesale stalls in Yiwu International Trade City.
Simplify importing with Jingsourcing's expert assistance
If you think it is time-consuming to find suppliers on websites, you can ask sourcing agents for help like Jingsourcing. We are located in Yiwu surrounded by many professional clothing factories. And we have integrated clothing suppliers in other China regions, such as Guangdong and Fujian. And they all pass our strict factory audit.
So far, we have helped our clients source and customized many clothing items such as t-shirts, hoodies, jeans, and dresses. In addition, we are also good at procuring fabrics and functional clothing items, such as medical protective clothing, UV-resistant clothing, and yoga suits. For importing private-label clothing from China, we can help you
Perfect clothing designs
If you have a rough product idea, you can send us a rough sketch or a few words to tell us your requirements. And our professional agents will communicate with you in detail and understand your specific needs. Then our design team will make more detailed and practical design drawings according to your demands.
Make clothing samples
After confirming the design, we will make garment samples. You can check the style, workmanship, and sizes, testing whether the factory uses specific printing methods to realize your desired patterns. If you are not satisfied, we will modify the samples according to your requirements until the final one is confirmed.
With so many rich and professional databases, we can offer you good prices for sample making. For example, if you want to print a simple logo on a sweatshirt by screen printing, the sample cost is about $10-$15.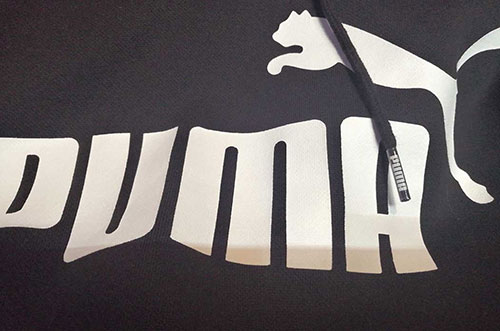 Keep mass production on track
When conducting mass production, we will follow up the whole process. And we can push the factory to speed up production as you require. If you want to take some garments randomly from the assembly line for inspection, this is also OK.
Conduct quality inspection
With a professional quality inspection team, we can not only provide quality inspection services from third-party inspection companies, but also conduct flexible inspections. For example, if you have customized a complex embroidery pattern on a hoodie and want it to be flawless without any loose threads or breakage. We then inspect the product based on your focus, send you videos or pictures during the inspection, and communicate with you in real-time.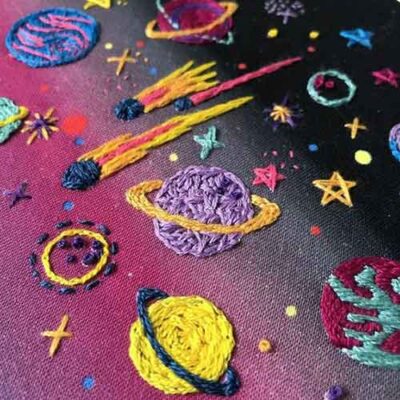 Arrange shipping
Then shipping can get arranged. We have long-term freight forwarders, and can help you get a competitive price. In addition, we can deliver the goods directly to your door as required.
Boost your clothing business with Jingsourcing