Shipping is an important part of the importing process, and in that part, freight forwarder plays an irreplaceable role. 
There are many freight forwarders on Google, and in this article, we managed to invite some of them to introduce themselves in the first-person perspective. Below are the self-introductions elaborate on their unique strengths in the forwarding business (listed in no particular order).
Jingsourcing Remark:
In our years of experience of working with all kinds of freight forwarders, we found out that the reliable and capable ones tend to have the following 5 things in common:
1. Transparent pricing structure
If you are working with a freight forwarder, you'd want to know where your money has been spent. An understandable and transparent pricing structure makes you feel a lot safer and more relieved when negotiating with your forwarder.
2. Efficient and timely customer support
The quality of customer services provided by freight forwarders shows how valued they treat you as their customer. The last thing you want to experience would be sending feedback to your forwarder and receive an ambiguous reply in days or even weeks.
3. Great expertise
A real capable freight forwarder would take care basically everything related to the shipping process and customs clearance. You just need to provide them with the necessary information and documents, and they'll get all the paperwork done and get your cargo smoothly delivered.
4. Always keep you informed
Instead of letting you waiting in anxious without any updated information related to your precious shipment, a responsible and mature forwarder will always keep you informed of any logistics updating or shipping issue.
5. Duly licensed with all necessary credentials
There are some certifications or credentials a freight forwarder can obtain as testifies of their comprehensive strength such as NOVCC, WCA, and IATA. And you can check their authenticity and capability through this kind of license.
Please be noted that we assume no liabilities in relation to the products or services provided by the following freight forwarders, the content in this article is for your reference only.
Click the company names in this list to go forth and back between different introductions, and click the names in different introductions to go to their respective official website.
90% of everything we eat, wear, and use is shipped. But online sales and automation for the trillion-dollar freight industry is non-existent.
We believe that process of moving goods around the world should be smooth.
So we've created the online freight marketplace and SaaS software to usher the logistics industry into the digital era, making global shipping faster, more cost-effective and smoother.
We use a SaaS-Enabled Marketplace model, helping leading logistics automate their internal freight rate management, pricing/routing and business intelligence. This same technology also functions as the supply side for Freightos' online freight marketplace.
C.H. Robinson solves logistics problems for companies across the globe and across industries, from the simple to the most complex.
With nearly $20 billion in freight under management and 18 million shipments annually, we are one of the world's largest logistics platforms. With the combination of our multi-modal transportation management system and expertise, we use our information advantage to deliver smarter solutions for our more than 119,000 customers and 78,000 contract carriers.
Our technology is built by and for supply chain experts to bring faster, more meaningful improvements to our customers' businesses.
At Flexport, expertise is a core component in the Operating System for Global Trade. That's why we're led by industry experts with decades of technology and supply chain experience who are driven to make global trade easier for everyone.
Everything from simple FCL shipping to splitting LCL shipments. We work with top carriers to secure you reliable space at competitive rates. We combine air carrier and consolidator relationships with powerful software for airfreight service that's predictable, affordable, and tailored to your needs.
Tech-enabled truck freight services with real-time updates for more reliable planning. Our network of quality trucking partners in every region helps ensure your cargo arrives safely, on time.
Whether it's air, sea or land, we're a freight forwarding and global shipping company that's got you covered.
More than 55,000 people spread across 80 countries with a strong, local entrepreneurial DNA are working together to help you with your transport and logistics needs.
Operational excellence in our business processes helps us deliver high quality services to you on time, all the time while maintaining our competitiveness. We know you need reliability to ensure your relationship works with your customers, and so we harness our people, technology and infrastructure to prepare for any eventuality.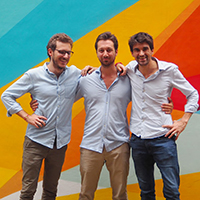 Augustin Ceyrac, Paul Lugagne Delpon, and Tommaso Tamburnotti, the founders of Easyship. They founded the company in 2015 and have expanded it to service over 30 countries with over 100,000 customers.
Easyship is the leading shipping platform for eCommerce, enabling brands of all sizes to connect to 250+ shipping solutions and a global warehouse network to help them scale their stores.
Our powerful suite of tools includes dynamic rates at checkout, label generation, pickup scheduling, integrations with all the leading eCommerce platforms and tax and duty visibility at checkout. Fast and stable logistics solution for FBA in US/EU/India/Australia, etc – Easyship is an authorized FBA solutions provider, offering merchants our full suite of shipping tools. Merchants can save up to 70% on shipping with pre-negotiated rates from a network of couriers or link their own courier accounts to use those rates.
With Easyship, merchants can provide tax and duty visibility right at checkout which increases conversions and lowers the cart abandonment rate. This transparency allows merchants to confidently provide their customers with fully landed shipping costs at checkout. We allow stores to seamlessly scale into cross-border markets with our unmatched global warehouse network.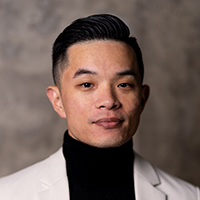 Steve Suh, CEO & Co-Founder at Floship. Prior to Floship, Steve served as Vice President at 4PX – where he led the development of JMWant, a B2B2C sourcing and dropshipping solution supporting international merchants. 
Floship is a cross border fulfilment and logistics company empowering mature e-commerce businesses and popular crowdfunding campaigns.
Our unique combination of pairing each customer with an experienced logistics and fulfilment consultant to utilise its global network of on-demand warehouses, an ever-growing list global courier partners and an intuitive online supply chain management platform has enabled global e-commerce brands to  save on logistic costs, cut down shipping time and deliver their products to their global audience.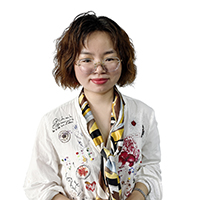 Forest Zhang, the founder of Forest Shipping.
We are an official logistic provider of Amazon SPN who provides consolidation, ocean/air transportation, customs clearance, deconsolidation, warehousing and delivery to the US, Australia, Canada, European countries and etc, with port-to-door and door-to-door service.
We are the first company to build compliance department to make our  more than 100,000 CBM/month (including sensitive goods) cross-border freight safer and in order.
To provide faster shipping services, we work with Matson Express and ZIM Ecommerce Express to make sure goods arrive in the US in less than 2 weeks. And we work with UPS to guarantee a even faster delivery.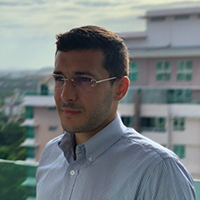 Jean Perri, the general manager of Sino Shipping, an expert in the import-export industry.
In over years of service to international shippers, Sino Shipping has become one of the most trusted names in global logistics and transportation in its region. Headquartered in Hong Kong , the company has branch offices in major cities all over the world. Together with our agents in over 50 countries worldwide, we are able to extend our logistics, know-how and experience in serving our clients.
Sino Shipping provides a full range of logistics and transportation services with particular emphasis on efficiency and reliability at a competitive rate and, of course, the assurance of personal service.
Our tactical services include import/export freight-forwarding, ocean and air transportation, overland transportation, custom brokerage and regulatory compliance, project cargo services, warehousing and distribution, supply chain management and information management.
Using our sea freight import service couldn't be easier. Just a few details from you and we'll give you a quick and simple quote.
We make importing easy for small businesses in the UK who can't always fill a shipping container. We fill in all the relevant paperwork for you, contact your supplier to make arrangements and clear your shipment through UK customs.
We charge for everything with one simple all-inclusive invoice too. With Shippo you can breathe easy in the knowledge that you won't be hit by any hidden charge.
We offer a broad range of supply chain solutions from integrated logistics, international freight forwarding (air, ocean, road, rail and multimodal), industrial project logistics, to cross-border e-commerce, last-mile fulfilment and infrastructure investment.
With a global presence across 59 countries, Kerry Logistics Network has established a solid foothold in half of the world's emerging markets.
Our diverse infrastructure, extensive coverage in international gateways and local expertise span across China, India, Southeast Asia, the CIS, Middle East, LATAM and other locations.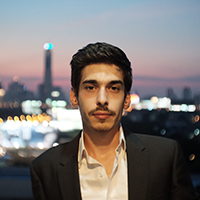 Nicolas Rahme, a multipreneuer and the founder of Docshipper.
After a few entrepreneurial ventures including SIAM Shipping and SINO Shipping, I decided to gather my previous experiences and knowledge to co-found DocShipper Group, an ambitious model growing fast within the international logistic market.
Working on a case-by-case basis, DocShipper provides personalized solutions for every client always keeping in mind the customer's needs and expectations. China is the heart of our growth strategy but the capabilities of DocShipper go beyond Asia. Providing import/export solutions between Asia and the Western countries, our network allows us to guarantee stable logistic routes (Air, Sea, Rail freight, and trucking) for any type of goods. Time is money, we can save you both!
More information about DocShipper: Freight forwarder in China.