China is the world's largest and the best manufacturer for all kinds of products. There are millions of businessmen importing products from China and then reselling goods to other countries.
However, quite a few people prefer to buy from local vendors even if the wholesale prices are more expensive. They think their business is too small to import products from China, finding a reliable supplier in China also sounds not very easy, or some importing processes are a little complicated.
Actually, no matter what kind of products you want to purchase, how small your business is, or even you just want to buy something for your personal use, you can import products from China directly and all by yourself.
Of course, the way and the budget that you need to import from China vary greatly from different kinds of business models or products.
In today's post, I will analyze the budget from the perspective of 5 business models respectively. According to your own business, you can click the links below to jump to the specific section, or keep reading to see different budgets and learn about how to find suppliers in China.
1. Smallest budget($100) startup of China importing business by dropshipping
Dropshipping is the simplest, easiest, and cheapest way not only for importing products from China, but also for starting up on e-commerce. You needn't prepare a lot of money to buy inventory, and avoid the risk of large stock.
The first step is to choose a basic plan of $29 per month to build an e-commerce website on Shopify. And it has 90 days for a free trial. Besides, you can spend around $10 registering a domain with your own brand to make your e-commerce website looks more legit and trustworthy.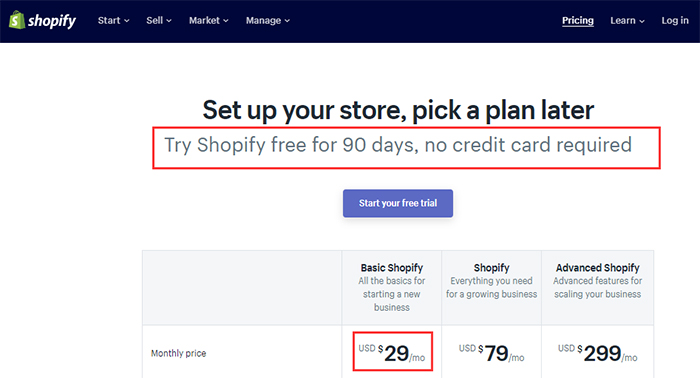 Then you can upload any product that you want to sell. After that, you need to make a plan to drive traffic to your Shopify store.
For example, you can try spending about $50 on Facebook advertisement or $50 finding a small influencer with a small number of followers on social platforms like YouTube or Instagram.
Once you sell the product, then you can just let the Chinese suppliers on some dropshipping sites like Aliexpress help you send the products directly from China to your end customer by the China post-e-package, which is very cheap. But it will take around 10 to 20 days to deliver products to your customers.
In this business model, it may only take you about hundreds of dollars to import goods from China. But you can only order every single one when your customers place orders to you. Hence, you can never get the lowest price. The reason is that if you order directly from the manufacturer in bulk, the wholesale price maybe 30% or even 50% lower.
If you know online marketing well, dropshipping will be worth trying in the early stages of your e-commerce business. As you needn't prepare a lot of inventory, build a brand for your product, or figure out any logistics solutions. In a word, you needn't worry too much about supply chain management.
2. $2,000+ importing budget for mature e-commerce sellers
As I mentioned above, if you start your business by dropshipping, it will help you get rid of worries about supply chain management to a large extent.
But supply chain management is so important when you want to expand your business. Such as Amazon FBA sellers, the most successful sellers of them are selling their own private label brand products.
At this stage, you need to deal with the manufacturers or trading companies in China and buy products from them in large quantities. You should try to make the product's price as low as possible. After all, 10% price differences will be a large quantity of money sometimes, especially when you are purchasing in large quantities like 5,000 or even 10,000 units.
Only when you are purchasing in large quantities, suppliers can help you customize your own packaging for your own brand products. And this is what dropshipping can not do.
For most daily products, MOQ set by most Chinese suppliers is usually $1,000 for one style of product mixed with limited color choices. For example, you can spend $1,000 buying 2,000 mugs mixed with 2-3 kinds of colors at most.
For such kinds of low-value products with big size like mugs, if you needn't an instant stock replenishment, you had better choose to ship by sea, the cheapest shipping way. Generally, it's more economical to ship cargoes over than two cubic meters if it is shipped by sea. There is another article for you to learn more about shipping ways and shipping costs. 
Let's take mugs for an example, usually, it takes around $500, 35 days to ship to Amazon FBA centers in the US from China. If you want to ship by air, then it will cost you over $2,000, 7 days to get the products delivered. You will lose a very big amount of profit.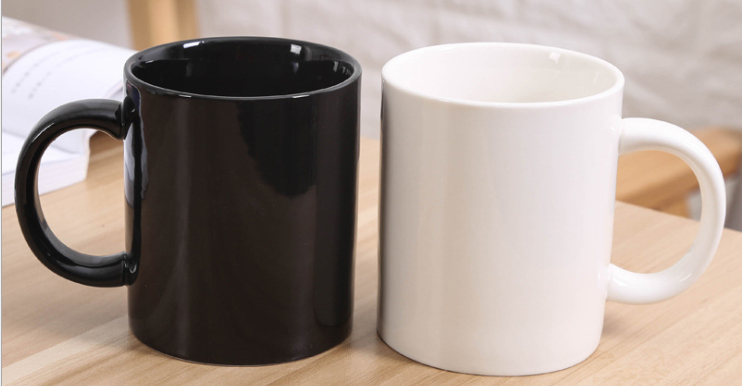 In conclusion, you need to prepare around $2,000 at least to purchase daily products from manufacturers or other suppliers in China and ship them by sea.
Of course, you can start your business by dropshipping as I mention in section 1. But as your business grows very fast, your purchasing quantity increases 5 or 10 times bigger than before, and probably you are not going to buy from dropshippers anymore because their price is expensive. That's why you need to choose a good supplier, a real manufacturer to cooperate with at the very beginning.
The most effective way to find reliable suppliers is to go to Google and use Alibaba plus some other Chinese B2B platforms.
And another better way to find a supplier is to cooperate with a China sourcing company, which can help you find suppliers, follow up the production, help you control the quality, and arrange shipping to Amazon warehouses or your own address.
3. If you want to develop and manufacture new products in China
Many people want to develop a brand new product or they want to make some adjustments to make the product handier and good-selling.
Just like one of our American clients, he thinks it's inconvenient to shake when he uses the baby bottle every time. So he designed a new one (Baby Blendy.) that has an automatic mixing function. And we helped him to find a manufacturer in China to get his idea to become a massive production.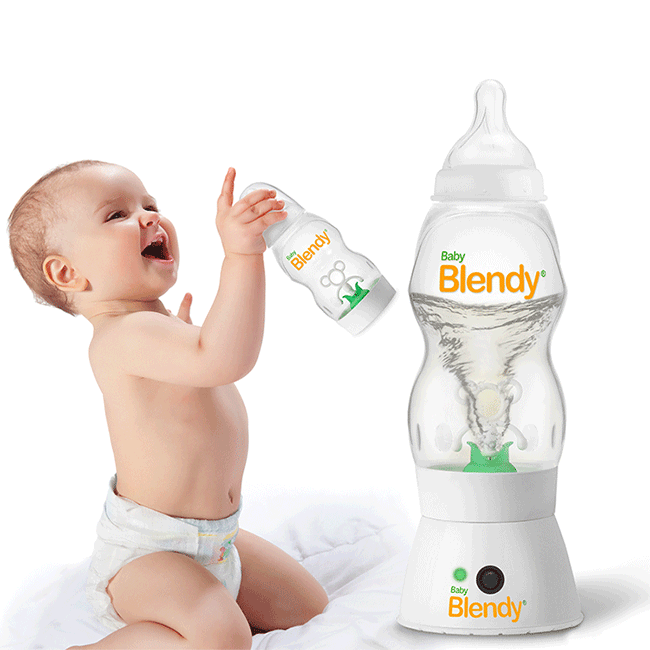 You can find there are a lot of crowdfunding platforms, just like Kickstarter, Indiegogo, there are a lot of product ideas on the platforms. As China has the best environment for manufacturing, high working efficiency, low cost, and it's easy to ship products from China to any corner of the world. Many people will find products manufactured in China massively after collecting abundant funds.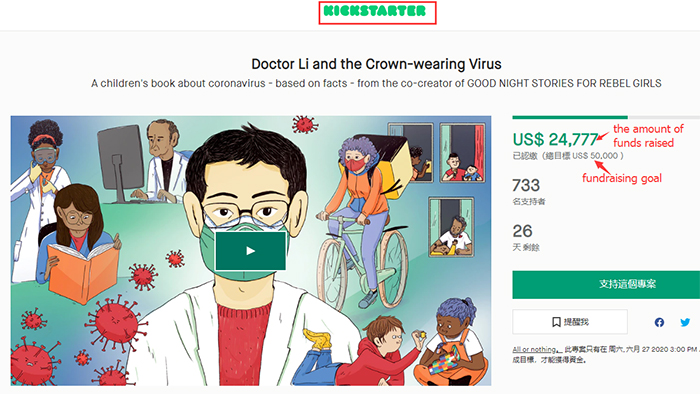 So how much budget do you need if you want to develop a brand new product in China? It's a very complicated question, varying greatly from different products.
For example, if you want to develop products like apparel, shoes, or bags, most manufacturers will accept around $1,000 MOQ for one product. Because these kinds of products are made of fabric and accessories, so workers can finish them just by hand.
However, if the product you want to develop is made of plastic, then you need to think about this idea twice. Plastic products are made by a complicated process. Firstly, the plastic granules need to be melted by the high temperature and injected into the plastic mould. And after being cooling down, the shape of a plastic product is formed.
Hence, it means the manufacturers need to help you develop a specific mould for your plastic products, which may cost at least $2,000 just for a brand new plastic lid for a cup. So if you don't have a budget of $10,000, you'd better not choose to make plastic products.
If you don't want to develop any new products, but just want to get some existing products to establish your own brand, then it's much easier. Just like what I said in the above article, you only need to prepare around $2,000. Then manufacturers will help you print your own logo on the products.
If you want to learn more about how much money you need to prepare for buying different kinds of products from China, you can learn about MOQ in business on my website.
4. People who run traditional wholesale/retail business
Except for the retail by e-commerce, many people running traditional trade usually get products from local wholesales and then sell products through offline stores, or shopping malls.
The main reason why they don't buy from China directly is that they can not purchase a very large quantity for each product, which means they can not reach the MOQ for most manufacturers in China.
Besides, if importing goods from China, as they need a lot of different products with various designs, it will take them a lot of time to contact many Chinese suppliers.
Although it's more expensive to buy from local vendors, usually they will offer credit, which means you can pay the vendors after your selling. However, under such circumstances, the product styles for you to choose will be limited, and you may not get the latest designs.
Hence, if your business is stable and you can purchase one kind of product for around $500, it will be advisable for you to spend a larger sum of money like $10,000 or $20,000 purchasing more product categories at a time from China. As shipping costs won't be very high in a single product, and the whole cost will be lower than purchasing from local wholesalers.
The best way for you to purchase goods is to find a reliable Chinese sourcing company, which can help you finish the purchasing, quality inspection, and arrange the shipment.
5. If you just import from China for personal use or company use
Except for getting products from China to resale, of course, you can get products for your personal use or for your company's use, as long as the total cost is much lower than what you buy from local.
For example, if you want to buy building materials like furniture, tiles, or some products for the bathroom, you can consider importing from China. As most of these kinds of products in your country are also imported from China, most retailers or wholesalers will keep the inventory in their warehouse. Because of the big size, they have to sell the products at an expensive retail price to cover their high cost on labor and warehousing.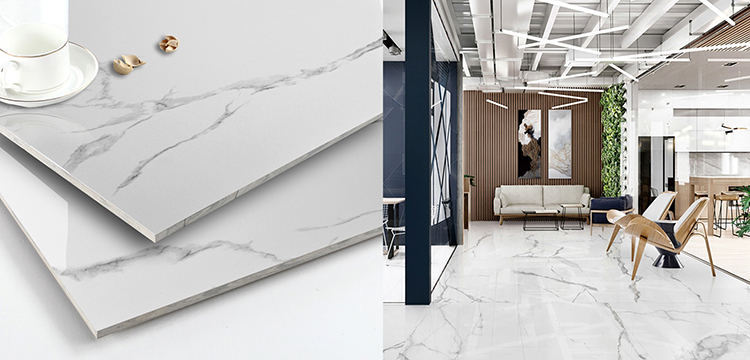 Hence, if you want to purchase such large articles, such as furniture for your new house, or decoration material for your new restaurants and hotels in large quantities. Under such kind of situation, I advise you to come to China to purchase in person.
Different from some small items, it is easy for these kinds of large products to meet the minimum standard of sea transportation. Even though your product amount is less than a container load, your shipping cost still won't be much more expensive than those big importers who ship by the full container load. Besides, after including return fare to China, it still can be easy for you to save over 30%-50% cost than buying from local vendors.
As to furniture, decoration materials, or building materials, you'd better go to Guangzhou city or Foshan city in Guangdong province, you can visit the wholesale markets there to find good suppliers. You can also have a try in other wholesale markets in China.
Of course, if you just intend to wholesale some kinds of daily goods like stationery in a small quantity, office products and so on, it is more advisable for you to place orders with Chinese suppliers online.
Now it's your turn
Thanks for reading my article, and next, I will make a most authoritative tutorial about importing from China, you will learn knowledge about import roundly.
So if you have any questions or some interesting stories during your import experiences, welcome to leave a comment below or contact us, we are here all the time. I will answer your questions and share practical experiences in my next posts.