The packaging of your product is just as important as the product itself. It is not complex but very common when you make your brand products. And in this article, we will dig into the details of custom packaging.
What is custom packaging?
Custom packaging means that the packaging is tailored to the product according to your design. Compared with common packages of the factory, customized packaging can fit products better and make products stand out. It is a key method for small businesses to differentiate themselves in the highly competitive e-commerce market.
Changing the size, shape, color, and pattern of the box, and printing the brand logo, slogan, etc. are all custom packaging.
Is custom packaging worthwhile? (5 Benefits)
Increase brand recognition and awareness
Compared with developing a new product, custom packaging is much simpler and more affordable. It is an easy way to create your own brand.
You only need to buy ready-to-ship products from suppliers, and then pack them into packages printed with your company's logo, brand name, or any other important information. Then you can sell them to your consumers. People can easily recognize your brand.
Effectively increase product value
According to our experience, if you sell the same product as your competitors, but your packaging is customized, you can raise your price by 5% or more. And it costs very little to customize new packaging. Thus, you can make bigger profits.
Market products and increase sales
Many shoppers may choose products with more attractive packaging. Exquisite packaging can easily attract customers' eyeballs and attention, and stimulate their desire to buy. A good product combined with good packaging can bring you loyal clients. Just like the iPhone and its minimalist packaging box, it is a successful case.
Customized packaging can better protect your products during shipping, especially for fragile items such as red wine glasses.
Usually, the factory packs products in normal boxes. But you can customize packaging by using high-quality corrugated paper or other materials, putting foam inside the packaging, and changing the size to fit the product better. So the new packaging will have a greater protective effect on the product.
You can also choose eco-friendly materials when customizing packaging. Compared with traditional packaging, they can reduce waste and make recycling and reusability possible. It can be more attractive to consumers with environmental protection consciousness.
How much is custom packaging from China?
There are packaging design or wholesale companies in your country, such as the USA, Europe, etc. Their MOQ is small. If you only need to customize dozens of boxes, you can choose these companies to help you. But once you want to customize hundreds or thousands of boxes, you can consider customizing from China.
To customize packaging from China, no matter whether your order is big or small, you have to pay a fixed fee which includes print plate charge, die cut charge, and operating charge. Totally, it is about $150.
When you customize less than 500 packaging boxes, these fees are spread equally on each box, and the unit price is not cheap. But when it is more than 500, the price will be more cost-effective than customizing in your country. And the more you buy, the cheaper the price will be.
For example, we help clients find factories to customize 195*137*150mm corrugated mailer boxes. The unit price is $0.6 for 500 pieces, $0.4 for 1000 pieces, $0.35 for 2000 pieces, and $0.3 for 5000 pieces. And our clients usually customize more than 1,000 packaging boxes.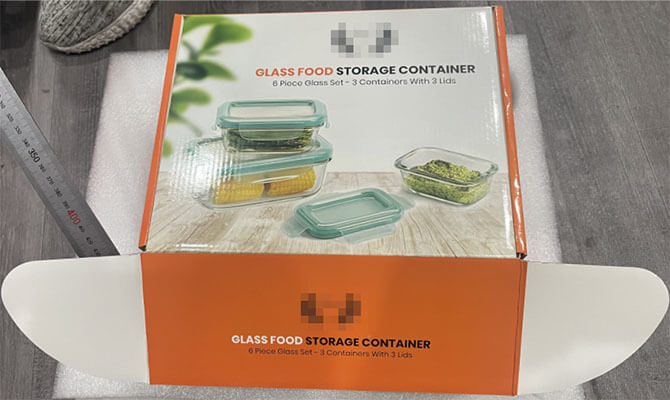 In addition, it is not difficult for the Chinese factory to customize packaging for you. You just need to send the design draft to the factory. Under normal circumstances, it only takes 3-5 days for the sample and 7-15 days for mass production. The accurate time depends on the material, printing method, box type, etc.
Also, it is convenient to send 500-1000 boxes by express. They can be delivered to your door in about a week. So it is not as hard as you think to customize packaging from a Chinese factory.
If you only want to put your logo on the basic box and don't need to print the designed patterns, there is a cheaper way. You can buy stock boxes directly, print the logo on the sticker, and then paste it on the boxes.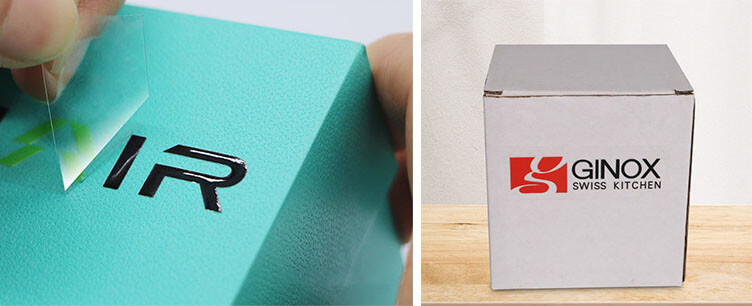 There are many types of custom packaging, and many factors can affect the price, such as box type, material, size, printing method, quantity, etc. The specific price needs to be determined according to your custom requirements.
Whether you already have a detailed design, or just have a simple idea, you can ask JingSourcing to help you. With Jingsourcing's massive supplier base, you are bound to get the most competitive price.
Get a specific quote and start custom packaging.
How to customize packaging?
1. Select your custom packaging style
First of all, you need to choose the appropriate type of packaging according to your product. You can search for related products on Alibaba and Amazon to see what packaging is available and get some inspiration.
After you choose the packaging type, you can begin with the design. You can design by yourself, or find a professional designer, like JingSourcing. The outside and inside of your packaging can both be designed.
3. Select a supplier to make packages
You can find a packaging supplier on Alibaba to customize your packaging, just like finding a product supplier. Send quantity, box type, size, material, color, and logo/pattern design draft of the packaging to the supplier and ask for a quotation. If the price is acceptable to you, the supplier will make samples and produce according to your requirements, just like customizing products.
Please note, you'd better find a printing supplier that is close to your product supplier. In this way, it won't cost you much to send the packaging to the product supplier.
You will find that it can take you much time and energy to find both product suppliers and packaging suppliers. And it is not easy to communicate with two suppliers at the same time. Jingsourcing can help you solve these problems.
We have our own supplier database, so we can help you find reliable suppliers faster. You only need to communicate with us, and we will communicate with suppliers for you according to your requirements and control the production process of both parties. When the product is produced, the packaging is also prepared, which greatly improves efficiency.
Let JingSourcing help you customize packaging
Customize various types of packaging with JingSourcing
The following types of boxes are simple and common. Most products in daily life can be packaged with them, Such as cosmetics, scented candles, shoes, clothes, and so on.
For 3C products such as chargers, data cables, earphones, etc., our clients often customize hanging boxes so that the products can be hung.
If you want your products can be seen from the box, we can customize display boxes for you. Open a window on the box or make the box transparent. They can be used to pack many products such as coffee, drinks, biscuits, cakes, etc.
If you don't want the regular cuboid or cube packaging boxes, we can help you design other shapes to make the packaging more outstanding.
If your product is expensive and want the packaging more high-end, we can customize very exquisite and high-quality boxes for you.
Let JingSourcing customize better packaging for you.
Customize good packaging with JingSourcing
Professional graphic design
We have a dedicated and experienced design team at your service. Our team can deal with all kinds of packaging and help you design from scratch.
We can help you custom simple packing boxes. They can be easily made into any shape with your logo or other patterns printed inside and outside. They are widely used in our customers' daily products. It won't cost you much, as we mentioned above.
We can make exquisite gift boxes if your products are high-end products like electronic products, cosmetics, jewelry, wine, etc. They are made of expensive cardboard with more complicated printing techniques, with inserts made of different materials such as EVA, sponge, foam, silk, paper shreds, and PVC & PE based on different products.
Besides, we can help customize pack-inserts such as thank-you cards, stickers, or flyers to improve your customer's unboxing experience.
Located in Yiwu, the world capital of small commodities, we are surrounded by packaging manufacturers. We can do all kinds of packaging customization with flexible solutions.
You can send us the packaging design draft, or send us the product sample from the supplier and it will arrive in 1-2 days. During the production of your products, we can help you design and produce packaging boxes, which is efficient.
Our MOQ is small, about 300, and very suitable for small and medium businesses. With our own warehouse, you can send the products and packaging to our warehouse and we will pack the products for you and do a one-by-one packaging quality inspection.
JingSourcing can help you customize packaging.