China is one of the world's largest cosmetics manufacturing countries, producing nearly one-third of the global cosmetics. Because China has a mature cosmetics industry chain, abundant resources, and low labor costs, it is quite profitable to import cosmetics from China.
This post will provide detailed information about China's cosmetic manufacturers, helping you make informed decisions when importing from China.
Five China makeup industrial clusters
The cosmetics industry base in China is mainly centered around Guangdong, Zhejiang, Shanghai, Shandong, etc. Each region has its distinct features. Here, I list 5 main cosmetics clusters in China for your reference.
Guangdong: China's largest cosmetics industry cluster.
Guangdong has the most cosmetic manufacturers in China, mainly concentrated in Guangzhou and Foshan. These areas have a complete supply chain, including a large supply of chemical raw materials, mold manufacturing, and packaging design.
There are thousands of cosmetic production enterprises, such as BlackBird, accounting for nearly half of China's total. Furthermore, Guangzhou also hosts several professional wholesale markets for cosmetics. Such as the Guangzhou Beauty Exchange Center, it is renowned as the beauty capital of Asia.
                                                     Connect direct cosmetics factories
Zhejiang: the second-largest cosmetics production base in China.
Cosmetics factories in Zhejiang are just fewer than in Guangdong. Cosmetic companies here are distributed across various districts, and each with distinct characteristics.
Hangzhou and Huzhou are centers of mid-to-high-end skincare product manufacturing. Shaoxing is a hub for cosmetic raw materials and packaging. Jinghua and Yiwu are a concentration of export-oriented makeup factories.
Yiwu is also home to the Yiwu International Trade City, one of the largest wholesale markets in the world. You can purchase a wide range of cosmetic products here, including makeup, skincare, and cleaning products.
                                                     Connect direct cosmetics factories
Jiangsu: engaged in children's cosmetics.
The number of cosmetic manufacturers in Jiangsu ranks third in China. The main distribution is Suzhou, Yangzhou, and Wuxi. Jiangsu primarily produces children's cosmetics that are safe and easily washable. it includes non-toxic nail polish, water-soluble makeup, etc. Additionally, there are many OEM factories of well-known brands like L'Oréal.
                                                     Connect direct cosmetics factories
Shanghai: major OEM production site.
The main concentration of cosmetic production in Shanghai is situated in Fengxian District. It hosts almost half of the city's cosmetic manufacturers. Their research and development capabilities are relatively robust, and product quality is also good. The city houses production bases for various well-known domestic and international brands like Shiseido, Estée Lauder, etc.
                                                     Connect direct cosmetics factories
Shandong: a hub for distinctive raw material resources.
Shandong possesses excellent resources for cosmetic raw materials, being a major province in China known for these resources. This includes distinctive materials such as hyaluronic acid, algal acid salts, peonies, roses, etc. This has led to the formation of specialized industry clusters for hyaluronic acid cosmetics, marine biocosmetics, fragrances, and cosmetics.
Jinan is home to the majority of research and development as well as the production centers in Shandong. Other regions also host cosmetic production areas of various scales.
                                                     Connect direct cosmetics factories
Jingsourcing helps boost your cosmetics brand.
Located in Yiwu, we have helped dozens of clients source cosmetics from China, ranging from skincare products like essential oil to makeup products like lipsticks. Besides Yiwu cosmetic suppliers, we have integrated others all over China and most of them are from the above industrial clusters. All these manufacturers have passed our strict factory audit and hold the corresponding qualifications for cosmetics safety.
So if you work with us, you can get not only good quality products but also
Packaging customization
Various materials
We have a variety of materials to choose from to meet different customized packaging needs. Plastic and glass are the most commonly used materials in packaging, such as custom lipstick tubes, lotion bottles, perfume bottles, and more. Other materials like metal and porcelain are also available.
Different printing techniques
Both internal and external packaging can employ various techniques to create exquisite designs. This can attract customers and enhance the product's added value. Due to the wide range of techniques available, here list most commonly used ones.
Spray Painting. It offers a rich choice of colors and diverse surface effects, including matte, glossy, metallic textures, etc. It is not only used for decorative purposes but can also conceal surface flaws such as air patterns, minor scratches, etc. This technique is commonly applied to cosmetic casings, making them smoother and giving them a more luxurious feel.
Gold hot stamping. The created pattern has a metallic luster and bright color, enhancing the product's texture and luxury. It has a simple process and a wide processing range. It is suitable for different materials such as paper, wood, plastic, leather, etc. The cost varies according to the order quantity.
Embossing. It creates patterns on the surface of the packaging box. It helps give a three-dimensional and textured effect, enhancing the tactile quality of the packaging. Commonly used embossing techniques include embossment and frosting.
UV printing. It is used to enhance brightness and add a three-dimensional effect to designs, making products more visually impactful. UV-printed patterns have clear details with high quality, and are resistant to fading and peeling. It is a cost-effective method for large quantities.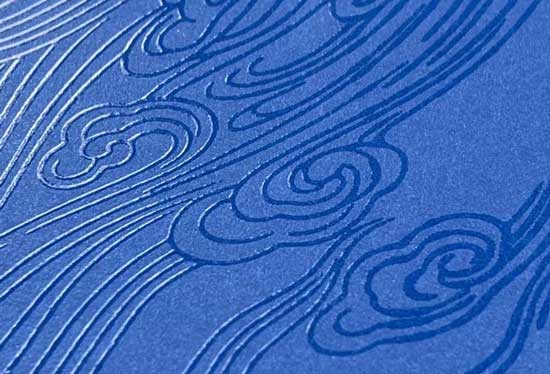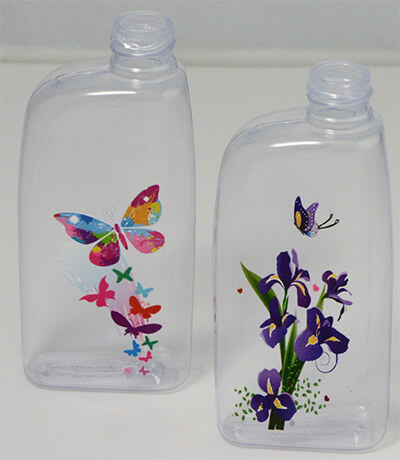 Strict quality control
We have a professional inspection team experienced in examining cosmetic products and their packaging. After the products are manufactured, we inspect their shape, scent, color, and other elements to ensure they match the samples and meet your expectations.
For product packaging, we offer a more flexible inspection solution compared to a third-party inspection company. For instance, when it comes to perfume bottles, in addition to AQL sampling inspection, we pay special attention to details such as the pattern and bubbles according to your preferences. Throughout the inspection process, we will send you videos or photos and communicate with you promptly to confirm whether you approve or not.
Besides, we have long-term cooperative freight forwarders. We can offer you competitive prices and directly send the goods to your designated places.
Elevate your beauty line with Jingsourcing