Manufacturing makes up more than half of the Filipino industrial sector and is responsible for more than a quarter of the country's Gross Domestic Product. As a result of this, there is a high demand for industry solutions, especially packaging in the Philippines and since most companies prefer to use glass containers to package their products, there has been a steady rise in the number of glass manufacturers in the country.
Many companies in the Philippines prefer to package their products using glass due to its many benefits. Glass does not react with the products it holds; this keeps food and beverage tasting fresh and cosmetics and other chemical products are also kept uncontaminated.
The high demand for glass containers in the Philippines has resulted in the establishment of many glass bottle manufacturing companies, this article provides information on some of these glass bottle manufacturers in the Philippines.
1. San Miguel Yamamura Packaging Corporation
Founded in 1890 when the need for packaging containers for beer, carbonated drinks, and dairy products arose and expanded to provide not only glass packaging but also a wide range of other packaging solutions such as metal cans, paper, mold, flexibles, plastics, and PET.  San Miguel Yamamura Packaging Corporation has its head office located in Metro Manila, Philippines, with many other offices in China, Vietnam, Malaysia, Australia, and New Zealand. The company also has many distributors across the globe.
The glass bottles produced by this company vary in sizes and colors to meet the needs of customer brands. It has partnered with many companies including companies that produce food, beverages, dairy products, chemicals, and pharmaceutics.
In addition to producing glass and other packaging solutions, San Miguel Yamamura Packaging Corporation offers other services such as package performance testing, package designing and decorating, and technical training courses.
2. Bestpak Packaging Solutions, Inc.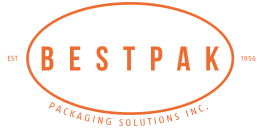 Located in Quezon City, Philippines, Bestpak Packaging Solutions, Inc. was founded in 1865 as a one-product packaging company, and it has expanded to become a large packing company with 3 other offices in the country. Bestpak produces packaging for numerous brands within the country and around the globe but its clients are limited to food and beverage companies, cosmetic companies, and pharmaceutical companies.
This company has a wide range of products available for clients to pick from. Some of the products made available to clients include glass containers, PET bottles, dispensing systems, foamers, and so on. The glass containers produced by BestPak are usually designed to be used as fragrance bottles, cosmetic cases, and pharmaceutic jars. They come in various sizes and can be colored if the product to be held is light-sensitive.
Bestpak Packaging Solution, Inc. offers several services to clients including package designing, customized molding, and package decorating. They provide various types of decorations for both glass and plastic containers, some of which include spray coating, sticker labeling, frosting, silk-screen printing, shrink-sleeve printing, direct printing, and hot stamping. The type of decoration used depends largely on clients' preferences and the type of packaging used.
3. Arcya Glass Corporation

Located in Makati City, Philippines, this company is self-proclaimed to be the largest producer of glass bottles for food and beverage companies in the Philippines. Founded in 1966, Arcya Glass Corporation has been producing varieties of glass bottles to cater to food-based industries in the country.
Unlike other companies on this list, Arcya focuses only on manufacturing glass packaging rather than a combination of different types of packaging. It manufactures both customized and generic glass containers to satisfy clients' preferences, and the customized bottles can come in a variety of textures, shapes, thicknesses, and sizes.
The generic bottles, on the other hand, come in a limited variety of shapes and sizes. There are generally 3 basic kinds of generic glass bottles available; food jars, condiment bottles, and beverage bottles.
Although the decorating service provided by Arcya is not as elaborate as other companies on this list, the company can incorporate a logo or text to the side of the bottle while manufacturing. This choice is however only available when customized bottles are ordered.
4. ECPack General Merchandise

Based in Quezon City, ECPack General Merchandise attempts to fill the gap in the glass bottle manufacturing and supplying industry by providing services majorly to small-scale businesses. Most large glass bottle manufacturing companies tend to have a minimum order which is the lowest number of units a company can order.
This number is, most of the time, a lot more than many small-scale businesses can afford, causing a gap between large-scale manufacturers and small-scale businesses. ECPack, on the other hand, allows clients to order a smaller number of units, giving them the same access to glass packaging as large-scale companies.
ECPack partners more with cosmetic companies rather than food and beverage companies, because of this, many products cataloged by the company include cosmetic jars, fragrance bottles, and cream cases.

Located in Manila, Unlipack offers a wide variety of packaging to clients most of whom are cosmetics and food and beverage companies. Products cataloged by Unlipack include plastic containers, PET bottles, and glass containers.
The glass options include wine bottles, sauce bottles, milk jars, roll-on bottles, droppers, spray bottles, vials, amber bottles, and big jugs. The products are offered in several colors including clear, amber, and frosted. They are also offered in a variety of sizes which ranges from 15 milliliters to 1 liter.
6. The Grasse Fragrance Co.

Although The Grasse Fragrance Co. is majorly a fragrance manufacturing company, it also provides clients with packaging solutions for food and beverages, cosmetics, fragrances, personal care, and household products.
The company works in partnership with San Miguel Yamamura Packaging Corporation to provide clients with a variety of products. Some of these products include glass bottles, PET bottles, plastic bottles, and so on. The products, especially those used to hold cosmetics come in a variety of colors, sizes, and shapes.
7. CAJ Packaging Solutions, Inc.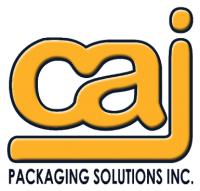 Established in 2000, CAJ Packaging Solutions has been providing packaging solutions to large companies in the Philippines and other Asian Countries. The company is located in Mandaluyong City, Philippines, and provides clients with a wide variety of packaging options.
The company caters to companies that manufacture food and beverages, pharmaceutics, cosmetics, and Fragrances. The packaging options offered by CAJ Packaging Solutions, Inc. include glass vials borosilicate glass containers, regular glass containers, plastic containers pumps, sprayers, bottle caps of all kinds, and so on.
Glass jars come in both clear and colored varieties and different sizes depending on their purposes. Glass bottles cataloged by CAJ Packaging Solutions, Inc. include injection vials for holding antibiotics, amber glass bottles for holding syrups, dropper bottles, glass jars for cosmetics, amber glass bottles for holding tablets, clear glass bottles, and so many others.
In addition to providing clients with suitable packaging options, this company also provides warehousing and inventory services. This allows clients' goods to be packed, delivered, and held till clients are ready for them to be delivered. It also allows goods to be delivered based on customer specifications also keeping inventory of standard goods for customers who fail to meet the minimum order quantities.
Check our posts for glass bottle manufacturers located in other countries and regions:
Final Words:
We are Jingsourcing, a leading sourcing company based in China, dedicated to helping importers in sourcing and importing products from China. We have many glass bottle manufacturer resources, if you need help in wholesaling, customizing, or importing glass bottles, please feel free to CONTACT US.