Glass bottles are a desirable packaging option due to their sustainable features. Glass packaging is 100% recyclable, making it significantly safer for the environment and thus increasing its demand.
Many industries require glass packaging for their products, especially the beverage industry that uses glass bottles. Glass bottles are non-reactive, making them the perfect container for food and beverages. 
In addition, they help preserve aroma and flavor by storing it safely from external factors that could potentially react with the bottle's components that could make it harmful for consumption.
Here are ten glass bottle manufacturers based in the USA that produces glass packaging and distributes them to related industries.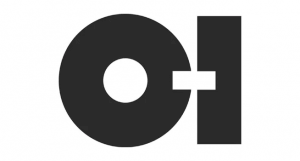 O-I Glass is a US-based glass manufacturing company currently holding a rank in America's Fortune 500 companies. They produce glass bottles and container jars for the food and beverage industry.
They have a catalog of glass packaging in different shapes and sizes and even offer customized bottle designs and decorating.  Operating in 20 countries, O-Glass currently has its headquarters located at Perrysburg, Ohio, in the United States.
Founded by Michael J. Owens in 1929, the company now has over 25,000 employees working at 72 plants innovating and transforming the glass packaging manufacturing sector and working with customers to meet their needs.
2. Anchor Glass Container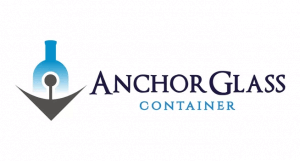 Anchor Glass manufactures glass containers for companies requiring glass packaging for their products. With its headquarters located in Tampa, Florida, Anchor Glass Container produces glass bottles and containers for the food, beverage, beer, liquor, and ready-to-drink consumer product industries.
The company not only manufactures glass bottles but also offers customization options, shipping, and collaborating services. Their product catalog features glass bottles and jars in different shapes, sizes, and colors that are a part of their Regularly Produced Materials (RPM) for meeting customer's demands in various sectors.
Anchor Glass currency has over 2000 employees, manufacturing and supplying glass packaging products to customers. Having six manufacturing facilities located in Florida, Georgia, Indiana, Minnesota, New York, and Oklahoma, Anchor Glass currently serves clients through the US.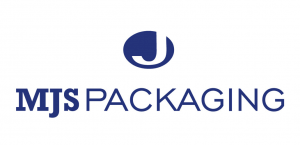 Founded in 1885, MJS Packaging manufactured glass packaging products and offers packaging solutions to their customers. They produce glass bottles, glass containers, jars, jugs, and more in a variety of sizes, colors, and shapes.
The company was established by Max Jacob as a one-person bottle exchange business but expanded when his sons joined the firm and renamed MJS Packaging to reflect their product offerings for industries that require glass containers. The industries they mainly serve include Food and Beverage Industry, Pharmaceutical Industry, Beauty and Skin Care Industry, and the Pets and Veterinary Service Industry.
MJS Packaging is located in Livonia, Michigan, in the US. Besides manufacturing glass packaging containers, they also offer services that include custom package engineering, labeling, brand identity, package decor, and customization, packaging consulting.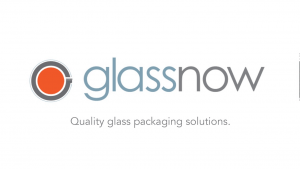 Glassnow is a glass packaging manufacturer and distributor based in the US. They offer glass bottles, candle containers, jars, and accessories.
The company incorporates recycled glass material in its product lines to make its products eco-friendly and affordable.
Since its inception in 1993, Glassnow has expanded its services. Now, they also offer production options for custom glass packaging designs to meet the customers' needs in the fragrance, skincare, food, beverage, spirits, candle, and the cosmetics industry.

Another manufacturer and distributor of glass packaging is C.L. Smith. Their glass packaging collection includes glass bottles and jars in various shapes, colors, and sizes.
The company was founded in 1975 in St. Louis, Missouri. Since then, they expanded to cater to customers locally and internationally by expanding their services and including customization options, alternative sizes, and distribution services.
With its headquarters in St. Louis, Missouri, the company now has warehouses and distribution centers throughout the United States. Its manufacturing facility is called Lyons Blow Molding and is located in Berkely, Missouri, and a UN package testing facility right near its headquarters called HAZPlus.

Gallo Glass, a family-owned business, was incorporated in 1958 in Modesto, California, as a subsidiary of E. & J. Gallo Winery, Inc.
Operating with over 1200 employees, the company manufactures glass bottles for the wine and spirits industry.
Their glass bottles are made with 50% recycled glass with the product catalog including Sparkling Bottles, Claret/Bordeaux bottles, Burgundy bottles, Tapered Bordeaux bottles,  and even Lightweight bottles.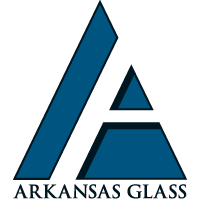 Next up is Arkansas Glass that produces clear glass containers for the businesses belonging to the food, beverage, and floral industry.
Manufacturing glass packaging for over 65 years, the company now has 350 employees, with its headquarters located in Jonesboro, Arkansas.
Arkansas Glass Container Corp., also known as AGC, is a family-owned company with a collection of clear glass bottles and jars in various shapes and sizes that they produce and distribute to their customers globally.

Next up is Kaufman Container, which is a private glass bottle manufacturing company. The company has its headquarters located in Cleveland, Ohio.
Since its inception in 1910, Kaufman Container offers its customers custom packaging and glass packaging stock held in inventory. Having facilities over 225,000 sq. ft. located in Minnesota, Fridley, and Cleveland, Ohio, the company follows a "Just in Time" inventory management system for its customers, releasing shipments as needed.
They manufacture glass packaging for every industry and even provide various services that include warehousing, quality and technical support, in-house decorating facility, and logistics assistance.

Fillmore Container deals in glass packaging that includes glass jars, bottles, mugs, and even jugs. They also offer logistics support for glass containers.
The company was established in Lancaster, Pennsylvania, in the year 1995, with the purpose of supplying food-grade glass containers to customers.
Their glass container stock includes a variety of 100% recyclable packaging options for customers to choose from based on their requirements. In addition, the catalog features glass jars, tumblers, candle jars, honey jars, bottles, sauce bottles, mason jars, and others.
10.Silver Spur Corporation
Silver Spur Corporation is a custom manufacturer known for amber glass bottles. Their glass container catalog includes food jars, bottles for beverages, Boston rounds, wine, liquor, beer bottles, oil and vinegar bottles, and even injection vials. Silver Spur Corporation glass bottles are available in different sizes, shapes, colors, and styles.
Founded in Cerritos, California, in the year 1978, the company now has more than 45 furnaces to accommodate the specialty demands of their clients throughout the year while conforming to US standards.
The company is US FDA certified and meets the demands of both local and international customers. Plus, a 100k sq. ft. warehouse enables them to stock over 50 million units of their glass packaging products to maintain short lead times and meet customer demands.
If you want to learn more infomation about glass bottle manufacturers, check our other post:
Final Words
There is a high demand for glass bottles, no doubt. Glass bottle manufacturers in the USA can help you with all your glass packaging requirements.
Now it is up to you to figure out which manufacturer aligns with your business and will deliver to your business subsidiaries. I hope this article helps you get acquainted with some of the available options for sourcing glass bottles to meet your packaging needs.
We are Jingsourcing, a leading sourcing company based in China dedicated to helping importers sourcing and importing products from China. We have a huge supplier base of glass bottles, if you need help in wholesaling, customizing, or importing glass bottles, please feel free to CONTACT US.