Glass Bottles are an indispensable requirement for several industries that require their products to reach the consumer market safely. This is where glass bottle manufacturers in Australia help provide glass packaging solutions.
Especially concerning ready-to-drink beverages and food items that are highly volatile, glass bottles prove to be an essential packaging element. Glass packaging is inert, meaning it does not affect the components within. Another benefit is that glass helps keep food and drinks fresh due to its impermeable nature. It doesn't let the external factors impact the elements inside and ensures the ingredients don't react with the environment.
Therefore, here are ten glass bottle manufacturers in Australia that can be your next supplier of glass bottles for packaging purposes:
Orora is a glass bottle manufacturer that has its headquarters located in Hawthorn, Victoria, Australia. The company also has a presence in New Zealand, North America, China, and the UK. Their product collection solely includes glass bottles that they manufacture for the wine industry.
The company's product catalog has multiple glass bottles suited for packaging wine, beer, and similar beverages. Currently, the company has over 3,800 employees that manufacture glass bottles and supply them to the respective markets.
Their facilities are capable of producing glass bottles for the ready-to-drink sector and help companies customize their packaging so the products reach the end customer safely and provide the right aesthetic through design.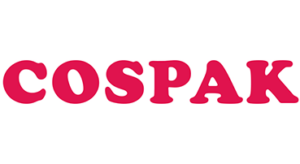 Cospack is a packaging solutions provider located in Sydney, Australia, that manufactures, imports, and distributes various packaging containers. Since its formation in 1969, Cospack has been supplying glass bottles, jars, and other packaging containers made from plastic, paper, flexibles, and metal to companies in different sectors. Their main supply goes towards the wine, food, beverage, and pharmaceutical industry.
With its success in the packaging industry, the company expanded to Europe, UK, Asia, and even the Middle East. They currently have over 250 employees on board who work to meet the company's core objectives and long-term goals.
Their website depicts that the company is dedicated to providing value, innovation, and responsiveness to clients by offering assistance, adaptability, steady supply, and good customer service.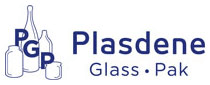 Plassdene is a glass bottle manufacturer in Australia that was founded in 1987. The company currently has its offices in Sydney, Hobart, Hunter Region, Perth, Melbourne, Brisbane, and Adelaide.
The company's essential products include milk glass bottles and candle jars. They also manufacture plastic and glass containers for the wine, food, and beverage industry.
Besides offering a wide range of glass packaging solutions in different shapes, sizes, and purposes, the company claims to help customers at every level of their business's packaging project, whether it is the layout, size, or design, to make their brand stand apart from the rest.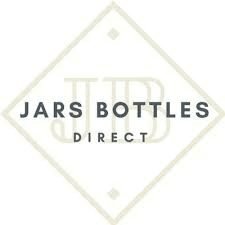 Jars Bottles Direct is an Australian glass bottle manufacturing company operated by the SS Croxson Enterprises Pty Ltd. The company has been in the glass bottle manufacturing industry for over 15 years and supplies glass bottles, jars, closures locally and internationally.
Their product catalog features multiple glass bottle designs, shapes, sizes, and colors suited for different businesses. The glass manufacturing company is capable of handling small and large volume orders, whereby customers can request discounted quotes for bulk orders.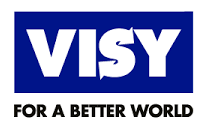 Located in Australia, Visy is a glass bottle manufacturer with over 120 operational sites throughout the country and a workforce of more than 7000 people. The company helps customers develop tailored glass packaging solutions and has been operating since 1948.
The company claims to be a global leader in packaging and resource recovery while also being a pioneer in sustainable packaging options since its establishment. Their production processes include innovative manufacturing and logistic capabilities to provide value to the communities, partners, and especially their customers.
While the company offers comprehensive packaging solutions, their glass bottle and jar catalog is extensive, with a large variety of bottle shapes, sizes, colors, and styles to meet the distinct demands of their clients in different industries.

Next up is SilverLock Packaging, which, as the name suggests, offers a comprehensive range of glass bottles and jars, plastic containers, and also metal packaging solutions for packaging purposes.
Founded in 1976, the company currently has its headquarters located in Canning Vale, a city in Western Australia. 
Their collection features not only glass bottles and jars but also a variety of suitable closures made for dispensing pumps and sprayers, tamper-evident, and child lock options, made from plastic and metal.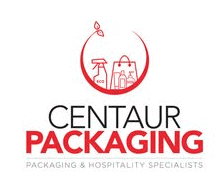 Centaur Packaging is a packaging solutions provider in Australia that is family-owned and operated. The company has been in the packaging industry since 1988 and started by offering packaging solutions to local businesses.
As of 2021, Centaur Packaging has more than 3000 stock lines and also offers custom package design and development services to customers that require unique packaging solutions for their brands. They offer retail and industrial packaging, as well as glass bottle packaging solutions for the food and aromatherapy businesses.
The company introduced eco-friendly and sustainable packaging solutions in 2012 under the ownership of Graham and Michelle Rowe. Their aromatherapy packaging collection and DIY natural lifestyle supplies ensure that their company remains environmentally-friendly, and help their clients incorporate sustainable packaging.
8. Austrapak Jars and Bottles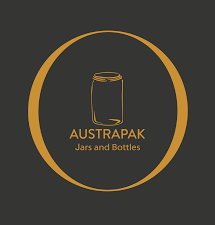 Austrapak Jars and Bottles specializes in manufacturing and supplying glass jars and bottles to local companies that require glass packaging solutions. Their website claims to offer a comprehensive range of glass jars and bottles at a fair price with excellent service.
The company also offers sourcing options to businesses with different packaging needs and require more options than those already available on Austrapak's product catalog.
The company provides carton quantities as it is easier for shipping and handling, with no minimum order value. Tailored quotations are offered to customers with large packaging requirements. Located in Sydney, Austrapak deals with and ships to clients all over Australia.

TechPack specializes in producing and manufacturing glass packaging for the food, cosmetics, and pharmaceutical sector. Their product catalog features violet glass bottles and jars, amber glass bottles, cap liners, and glass accessories.
Having its headquarters in Stanmore, NSW, the company has been in operation since 1987. They also specialize in distributing glass packaging solutions made in Europe, Canada, and the United States to local companies.
The company has solid partnerships with its counterparts worldwide, enabling them to streamline their delivery processes. Their distinct line of MIRON Violet glass is popular in the cosmetics and apothecary industries, while their Amber glass line is essential to the pharmaceutical industries.

Sunny Pack is another Australian glass bottle manufacturer and supplier of packaging solutions that specialize in producing glass bottles, jars, and containers. Their headquarters is situated in Melbourne, where the company deals with customers from all over Australia to meet their packaging requirements.
Owned by and operated by Amberpak Pty Ltd, Sunny Pack has a collection of different glass bottles with volumes from 50ml to 500ml to suit various packaging needs.
They even offer plastic packaging solutions, and their supply capacity can handle both small and large bulk orders.
Glass bottles are an essential packaging material that is necessary for many industries. Its aesthetic appeal plus the benefits contribute to its demand in the market.
The above ten glass bottle manufacturers in Australia offer you glass packaging solutions for your products, so you can make sure your products reach the customers in their original condition.
If you want more information about glass bottle manufacturers located in other countries and regions, check our other posts:
Final Words
We are Jingsourcing, a leading sourcing company based in China, dedicated to helping importers in sourcing and importing products from China. We have a huge supplier base of glass bottles and glass jars. If you need help in wholesaling, customizing, or importing glass bottles, please feel free to CONTACT US.