Glass has remained a preferred packaging material for many years, in Canada, the earliest record of glass production occurred around the early 1800s but it was not until 1860 that glass was used to make bottles and other glass containers. There are several benefits of glass packaging. Unlike plastic packaging and many other modern packaging methods, glass packaging is sustainable. It is made from only naturally occurring ingredients rather than chemicals.
In addition, glass does not react with the products it holds, this makes it the best material for holding food and chemicals as it ensures consumers' safety and largely protects its contents. This article contains a list of glass bottle manufacturers currently working in Canada.

Established in 1960 in Quebec, Roy+LeClair first started as a plastic manufacturing company before expanding into a glass-making company. Clients often include food and beverage companies and pharmaceutical companies and for this reason, the company pays special attention to ensure that the containers pass the strict standards by the Canadian Health Overseers.
Roy+LeClair claims to own enough equipment and staff to handle thousands and even millions of units in quality time, they may thus be ideal for large projects. Although they produce glass bottles of different sizes, they tend to focus more on amber glass which is used to hold light-sensitive products.
Apart from manufacturing and delivery, the company also offers consulting services where experts provide clients with information on the ideal packaging material for their products

Located in Smallville, Stanpac manufactures and supplies various types of packaging materials including glass bottles. It was established over 70 years ago and has become a manufacturer and supplier of food and beverage packaging materials for companies located in Canada, the United States, and South America.
The company focuses on packaging for food, dairy, alcohol, and ice cream, but of these, glass bottles are only reserved for dairy products and alcohol. The Stanpac glass milk bottles have gained popularity among many companies over the years as a result of their tamper-evident closures, easy carriage due to the availability of wire carriers and crates, and most importantly because the bottles can be easily refilled and sealed. Glass bottles are also manufactured to hold yogurt, butter, cottage cheese and spreads.
In addition, Stanpac designs and manufactures glass bottles for packaging wine and other alcoholic drinks. Stanpac also makes effort to boost the sale of their customer brands and therefore established Stanpac Ink which focuses on decorating and printing on glass bottles to boost the products' appeal.

For over 60 years, Ampak has been manufacturing bottles, jars, and other glass containers of different kinds and sizes. Although the company also manufactures plastic containers, glass bottles remain one of its most popular products. Ampak supplies glass bottles to various companies including those producing food and beverages, chemicals, pharmaceutics, and others.
In addition to manufacturing and supplying, the company also provides printing services to clients including pressure-sensitive labelling, heat transfer, screen printing, and shrink sleeving.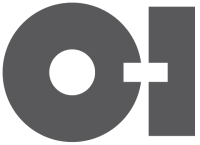 Owens-Illinois, Inc., simply known as O-I one of the most popular glass bottle manufacturers in the world. Although it was first established in Ohio, USA, the company has expanded so much that it currently has over 35 companies in 9 countries across the globe with 2 of these being located in Brampton and Montreal. As a famous glass manufacturer and a preferred partner for many leading brands in the world, O-I makes billions in annual revenue.
The company makes effort to create unique, sales-boosting glass bottles that are safe and sustainable to clients and was granted an award for one of its designed bottles in 2010. Owen-Illinois, Inc. has a wide range of products categorized to fit various clients' needs. In addition, the company has an innovation center where new methods of creating unique, safe, and sustainable products are conceptualized and designed.

Established by the Trent brothers in 1968, Pegasus Glass has certainly built a reputation as one of the most popular manufacturers and suppliers of glassware. Although the company began as a chemical company, it expanded into a glass manufacturing company after acquiring Corning Glassworks, a glass manufacturing company that existed in the 1970s. Glass manufacturing continued to grow and has nearly tripled in size since 1970.
The company is especially popular for being a producer of borosilicate glass bottles. Borosilicate glass is special and rare in that it has a low coefficient of thermal expansion, this means that it is made to be much more resistant to heat than the average glass. The company manufactures several kinds of glassware using this special kind of glass some of which include glass tubes and rods, sight glass, process glass piping, and glass bottles.
Due to its high resistance to severe temperatures, Pegasus' glass bottles which vary in sizes and shapes, can be used to hold several kinds of food and beverages. It can also be used to contain harsh chemicals and promises a longer life span than many other glass bottles on the market.
6. Consolidated Container Company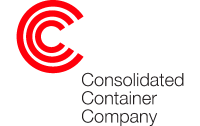 Located in Montreal and Toronto, this packaging company has been providing packaging solutions to clients for over 100 years. Consolidated Container Company offers clients both plastic and glass options, these glass options consist of several glass bottles of various shapes, sizes and colours to satisfy clients' needs.
Consolidated Container Company has partnered with several companies over the years including pharmaceutical, food and beverage, and health and beauty companies. This is evident in the vast variety of products available in the company's catalogue. In addition to these, the company has been decorating packaging products to boost brands' appearances, the various kinds of container decorating services available include shrink sleeving, labelling, hot stamping, and silk-screening.
The company also offers clients logistics and warehousing services; the logistics department coordinates global logistics to enable clients to import or export their products anywhere around the world. The warehousing department consists of more than 200 square feet of total space allowing customers to store their products for a given period until they are ready to place the products on the market.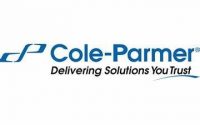 For over 65 years, Cole-Parmer, located in Montreal, has offered clients access to a wide variety of containers made from plastics, polyethylene, polypropylene, and glass. Unlike other companies on this list, Cole-Parmer does not provide glass bottles for domestic uses, rather most of their products can only be used by science-related companies.
Clients include vaccine production companies, pharmaceutical companies, fluid handling companies, virus testing companies, and so on. Most of the glass bottles are thus laboratory equipment. Apart from providing clients with containers, the company also offers a wide variety of other services, including Calibration services, custom engineered solutions, master flex single-use systems and assemblies, and custom temperature probes; they also offer repair services, in case of products get faulty after purchase.
Glass bottles provided by this company may be coloured or clear depending on the kind of product to be held. Some popular glass bottles offered by Cole-Parmer include a 60ml, wide-mouth bottle made from amber glass, a 500ml straight-sided bottle made from amber glass, and a 30ml straight-sided bottle made of clear glass.
If you want to learn more infomation about glass bottle manufacturers, check our other post:
Final Words
We are Jingsourcing, a leading sourcing company based in China dedicated to helping importers sourcing and importing products from China. We have many glass bottle manufacturer resources, if you need help in wholesaling, customizing, or importing glass bottles, please feel free to CONTACT US.