The Glass bottle manufacturing industry in Italy is widely associated with the wine industry and hearty foods that belong to Italian cuisine. Glass packaging is a popular choice, and most of Italy's wine, food, and condiment industry end up packaging their products in glass bottles.
These industries heavily rely on glass bottles for their packaging needs because glass is an inert material, making it a safe option for storing products made for human consumption. Glass bottles are free from chemicals, and glass does not react with the products or the environment.
It is made from naturally sourced ingredients and is 100% recyclable, making it a sustainable and eco-friendly option for corporations that require packaging.
Here are ten glass bottles manufacturers in Italy that offer glass packaging solutions to companies in different sectors.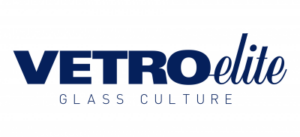 Vetroelite is an Italian manufacturer of glass bottles and containers for the food, spirits, and cosmetic markets. Based in Ormelle, Veneto, Italy, the company sells its products via its subsidiaries in Europe and North America that deal with local and international customers.
The President and Commercial Manager of Vetroelite, Daniele Feletto, reports to have an 80% export rate because the company aimed at capturing the global markets from its establishment in 1994.
Vetroelite has various glass bottles, jars, and carafes made for a wide range of applications for customers in different industries. The company claims to have most of its sales from the spirit industry, accounting for spirit bottles having 60% of overall sales.

Zignago Vetro is a glass bottle manufacturer specializing in designing and developing packaging solutions for the high-end cosmetics industry. Apart from that, the company also produces hollow glass containers for food, beverage, perfumery, and specialty glass markets.
The company began operations in 1948 and is based in Empoli, a town in Italy. Besides manufacturing glass bottles and jars, Zinago Vetro also takes part in the treatment and recycling of glass. Being conscious of the environment, the company claims to have multiple plants that now focus on efficient production processes while reducing carbon emissions. 
Serving local and international clients, Zinago Vetro is based in Italy and started operations in 1979. The company also offers customization options for clients in premium segments of wine, spirits, and liquors.

Vetreria Etrusca was established in 1920 in the Empoli region of Italy. Since then, the company has expanded and now has its headquarters located in Montelupo, Fiorentina.
The original name of the company was Etrusca, known for making ancient glass in the early 1920s. However, in 1950, the company began operating under its current name, "Vetreria Etrusca," which became known for producing artistic and creative glass bottles for the wine, oil, and vinegar markets that are a part of Italian culture.
The company also manufactures glass bottles and containers for global customers, mainly in the food, beverage, spirits, and housewares industries. Vetreria Etrusca has a wide range of glass bottles, jars, and containers that are distinctive in the markets for their green color.

COVIM is an Italian glass packaging manufacturer that deals in spirit and wine glass bottles, glass jars, oil glass bottles, premium bottle designs. The company also provides glass packaging solutions to the food, beverage, cosmetics, and fragrance industry.
Focusing on innovation and technology, the company claims to be a leading glass bottle manufacturing and distributing company in Italy.
Distinct shapes, colors, and designs are featured in COVIM's glass bottle product catalog. The company also offers personalization and customized glass bottles designs.

Vetri Speciali was founded in 1948, and since then, the company has been manufacturing glass bottles for the food and beverage industry.
The company has a workforce of over 780 employees that work at the company's main operational base in Trento, Italy, and its four manufacturing plants.
Their product catalog features bottles with sizes from 4cl to up to 30 liters. The company follows a flexible manufacturing approach that enables them to deliver micro and bulk orders for clients based on their requirements.

Italesse was established in 1979, with the aim to produce high-end glass bottles and an exclusive range of accessories for the local and international wine and champagne industry. The company also manufactures glasses, decanters, glacettes, and stemware.
Based in Italy, the glass bottle manufacturer has a variety of colors, shapes, sizes, and ergonomic designs that make up its product catalog.
The company has branches worldwide, in more than 80 countries. Their website reports that the company produces over 3 million glass containers annually, and showcase their products in over 400 stores across the world.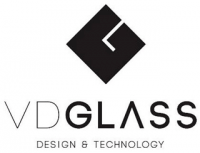 VDGlass features a massive collection of wine, beer, spirits, soft drinks, and coffee jars, containers, and bottles made of soda-lime and crystalline glass.
Founded in Parma, Italy, the glass manufacturing company creates packaging solutions for local and international clients belonging to the food and beverage markets.
The company even offers custom designing and developing services to clients that require unique shapes and sizes for their glass bottles. Their creative workshop is where projects are initiated and developed from design to rendering, from personalized shapes to custom branding, till the sample development, and at last, mass production of glass containers.
SAIDA Group was incorporated in 1958 and currently has its headquarters located in Longiano, Italy. The company currently consists of eight subsidiaries that manufacture glass bottles in various volumes, widths, and sizes based on their customer's requirements.
Having more than 30,000 sqm of warehouses, Saida Group produces, distributes glass food and beverage packaging solutions to the Italian and foreign markets.
They have around ten distributing platforms that help them develop, design, and distribute glass containers to the wine, oil, vinegar, beer, distillery, and water industry.
9. Vetro Plastica Laziale

Vetro Plastica Laziale was founded in 2002, in Rome Italy by Mr. Alfredo Barra. The company manufactures and distributes glass bottles, containers and jars to local customers in the food and beverage sector.
The company has two large warehouses of 5000 m2 and 2000 m2, for having a wide selection of packaging solutions for their clients in the national territory.
With a production plant in Rome, Vetro Plastica Laziale manufactures glass bottles, jars, and containers in various shapes, sizes, and colors. The company also provides plastic packaging solutions to its customers

Located in Italy, Bell Glass is a glass bottle manufacturer that has been providing glass packaging solutions to customers in different industries since 1973.
Bell Glass produces glass bottles and jars mainly for the food and beverage industry and the wine and spirit industry.
Their collection of glass containers include different shapes, colors, and designs to meet the customer's glass packaging requirements.
Check our posts for glass bottle manufacturers located in other countries and regions:
Final Words:
We are Jingsourcing, a leading sourcing company based in China, dedicated to helping importers in sourcing and importing products from China. We have many glass bottle manufacturer resources, if you need help in wholesaling, customizing, or importing glass bottles, please feel free to CONTACT US.