Glass bottles are a popular choice for many industries, since technically speaking, glass is an inert material. In simple words, glass does not interact with its content. Therefore, it effectively preserves the original taste, flavor, aroma, scents and keeps medicine formulas intact, making glass bottles an ideal packaging material for the food, beverage, fragrance, and pharmaceutical industry.
An environmentally friendly and safe choice for many industries, glass packaging, has a high demand in many sectors. Europe has many glass packaging manufacturers that provide glass bottles and jars to industries, but finding the right one for your business can be complex.
So, here are ten glass bottle manufacturers based in Europe that you can select based on your glass bottle requirements.

Stoelzle Glass Group manufactures glass packaging and containers for industries including cosmetics and perfumery, medical and laboratory, food and beverage, candle jars and lanterns, spirits and liqueurs, and tableware.
Located in Austria, the company was founded in 1805; the company initially focused on designing, developing, manufacturing, and decorating glass bottles for the pharmaceutical industry. Stoelzle expanded its product collection and manufacturing capabilities with time and now has 2800 employees offering glass packaging solutions to local and international clients.
Their medical product portfolio has glass dropper bottles, medicine, pills, and syrup bottles, injection and infusion containers, and even wide-mouth packers in various shapes and sizes. The Austrian glass bottle manufacturer currently has seven manufacturing plants and three decoration facilities throughout Europe, with several sales offices worldwide to serve their clients.

Verallia is a glass container manufacturing company, with its headquarters located in Courbevoie, France. The company was founded in 1827. It has since been providing glass bottles and jars to its customers in the food and beverage industries.
The global glass packaging supplier has 32 glass production facilities, five technical centers, three decor plants, and eight cullet processing centers in 11 countries and employs over 10,000 people to serve the needs of their clients.
The company claims that it has provided eco-friendly and innovative glass packaging solutions to over 10,000 businesses worldwide.

Next up is the Ardagh Group, which produces, designs, develops, and supplies metal and glass packaging products to businesses worldwide. Founded in Dublin, Ireland, in 1932, the Irish glass bottle manufacturer currently services customers in the non-alcoholic beverage, wine, spirit, cider, food, and beer industries.
With over 57 production facilities in 12 countries, the company employes over 16,000 people globally. Ardagh group produces distinctive glass bottles and jars in a variety of shapes and sizes that are available in about 20 different colors to meet their customer's brand requirements.
The company's current headquarters is based in Luxembourg. Their current glass packaging product catalog features over 600 standard glass bottles and jars, in different styles and even with multiple in-house decoration options to fit the client's business requirements.

Another European glass bottle manufacturer is the Nova-Pack that produces glass containers and supplies packaging solutions to the food and beverage sector.
Customers can choose to buy from their glass packaging catalog that offers multiple designs in a variety of shapes, sizes, and colors or order custom-designed containers for their brands.
Based in Denmark, the company joined hands strategically with two glass packaging companies, the German C.E. Gätcke's Glas (Treffpack) and the Belgium Gaasch Packaging, with headquarters located in Hamburg and near Brussels, respectively. According to Nova-Pack, the partnership will further develop its product and service range and offer improved, innovative, and environmentally-friendly solutions to its customers.

BlueGlass is a Swedish glass bottle manufacturer that was founded in Stockholm in the year 2002. The company's product catalog features glass bottles and jars for the food, beverage, cosmetics, and beer industry.
Being a local and international supplier of glass packaging solutions, BlueGlass also offers customization services to meet their customers' distinct glass packaging demands worldwide.
Their glass packaging product catalog features a variety of shapes, sizes and colors that can be decorated or embossed with each client's custom designs to meet their brand requirements.

VetroPack was founded in 1911 and currently has its headquarters in Switzerland with a presence in 7 countries in Europe. The independent, family-managed glass packaging manufacturer has a workforce of 4,000 employees at VetroPack's productions facilities and its sales and distribution centers.
VetroPack's essential product is its glass bottles that are primarily made for the food and beverage industry. Their product catalog features glass bottles in different shapes, colors, neck types, closures, and volumes that customers can select for their brands.
Moreover, the company also designs individual and custom glass bottles by co-operating with customers' concepts and brand designs. Their website claims to have glass containers in around 2500 shapes that can be developed in their eight standard shades or even in individual colors upon customer's request.
7. Menke Industrial Packaging

Menke Industrial Packaging offers packaging solutions to different industries. The company has a full-range catalog, with glass containers, plastic, tinplate, aluminum, sheet-steel, and even cardboard, to meet the packaging requirements of their customers.
Founded in 1947, Menke Industrial Packaging is based in Seevetal, Germany, just south of Hamburg.
The company's glass bottle collection features bottle sizes ranging from 5 milliliters to 2,5 liters, made for food, beverages, and chemicals. In addition, their Eco Line was launched in 2017 that offers sustainable, environmentally friendly packaging solutions to customers.

Hillebrandt Glas is a glass bottle manufacturer based in Berlin, Germany, that was established in 1986. The company's founder, Klaus-Rüdiger Hillebrandt, was a professional distiller, that successfully managed a liquor company in Berlin for over a decade before starting his glass bottle manufacturing business.
Having experience in the liquor industry, the company majorly supplied glass bottles to the liquor, wine, and brewery sector. They expanded their market and now supply glass bottles and jars to companies in the non-alcoholic beverage, fruit juices, deli, and food industry as well.
Their standard glass bottle range has over 200 different designs, shapes, and sizes ranging from 20 ml to 3000 ml. Apart from that, Hillebrandt Glas also offers custom-made glass bottles for special shape requirements of their clients。

Wiegand-Glas offers packaging solutions to the food and beverage industry. Almost 2000 employees work at Wiegand glass providing customers integrated packaging solutions based on their brand requirements.
The company produces glass containers, including glass bottles and jars in various shapes, designs, and colors. In addition, Wiegand-Glas even offer customization options to clients and provides product concept, design, and even technical support services to customers worldwide.
Located in Bayern, Germany, the company is a family-run business group currently under fourth-generation management.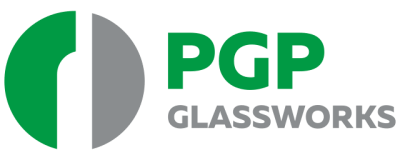 Lastly, PGP Glassworks is a European glass bottle production company that offers a wide range of glass containers for the alcoholic beverage, beer, wine, soft drinks, and canning industries.
The company's Quality Management System ISO 9001 is certified to maintain production quality and it follows the enterprise monitoring system "IQ SCAN" to collect data and monitor processing at all stages of production.
PGP glassworks is located in Ukraine and was founded in 1924. Today, the company produces flint and brown and green colored glass bottles and jars in different shapes and sizes.
Glass remains the best performing food-grade packaging material thanks to its recyclable and versatile properties. European glass bottle manufacturers offer a variety of glass packaging options to their customers in different industries locally and internationally.
Finding a reliable manufacturer with so many options locally and worldwide is not an easy feat. Therefore, we hope this article helped you find your next glass bottle manufacturer in Europe to meet your sourcing requirements.
If you want to learn more infomation about glass bottle manufacturers, check our other posts:
Final Words:
We are Jingsourcing, a leading sourcing company based in China dedicated to helping importers sourcing and importing products from China. We have many glass bottle manufacturer resources, if you need help in wholesaling, customizing, or importing glass bottles, please feel free to CONTACT US.