Malaysia is the third-largest economy in South-East Asia because of its large industrial sector. There is therefore a huge business available for glass bottle suppliers in Malaysia as manufacturing companies in the country are always in need of packaging solutions for their products. The industrial scene in Malaysia is however so complex that businesses often find it difficult to get packaging solutions for their products. This article thus provides information about 10 glass bottle suppliers in Malaysia.
1. O-I BJC Glass Malaysia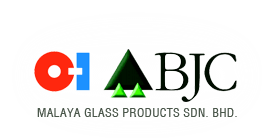 O-I BJC Glass Malasssysia was founded in 1961 by Owen-Illinois (O-I), a famous glass manufacturer in the US, and Berli-Jucker Public Co. (BJC), a commercial conglomerate in Thailand, and operates under both companies. Located in Johor Bahru, O-I BJC offers glass packaging solutions to numerous food, sauce, beverage, liquor, and pharmaceutical industries often located in Malaysia, Thailand, and Vietnam. 
With 3 furnaces, 8 production lines, and over 450 employees working on the Malaysian plant, O-I BJC claims to have the capacity to produce large units of products. The company manufactures a variety of glass bottles and jars of different colors, shapes, and sizes. Its products catalog consists of glass jars and bottles in green, flint, and amber colors with sizes varying from the smallest 3ml bottles to large 1L liquor bottles.
In addition, O-I BJC provides clients with designing support including 3D modeling, conceptual designing, and prototyping.
Jargeous Sdn Bhd is a glass bottle supplier located in Kuala Lumpur that offers a wide range of glass jars and bottles of various sizes, shapes, and colors. Clients consist majorly of businesses that produce food, beverages, cosmetics, pharmaceuticals, and decorations.
The glass jars and bottles cataloged by this company vary from 2ml tiny mini glass bottles to large 19L glass jars. They come in clear, flint, frosted, amber, or green varieties and numerous shapes. The company also assists in obtaining bottles when a client requests for one not available on its catalog.
In addition, Jargeous offers label designing services to help enhance the appearance of glass jars and bottles. These services include artwork designing, simple text designing, and custom label designing. The company also offers logistics services and can assist clients who purchase in bulk to deliver products to places as far as East Malaysia and Singapore.
3. Glass Bottles Malaysia by Mizitco

Located in North Malaysia, Glass Bottles Malaysia offers several packaging options for many manufacturing companies within and outside the country. Clients often include food, liquor, cosmetics, and pharmaceuticals producing companies. Products consist of glass jars and bottles, PET bottles, aluminum containers, and so on. The company also manufactures and supplies a wide range of closure options including droppers, sprayers, seals, and pumps.
The glass packaging options include containers used to package aromatic and essential oils, cosmetics, beverages, perfumes, pharmaceuticals, and sauces. The glass bottles and jars come in round and square shapes and clear, amber, blue, green, and frosted designs. They also vary in sizes depending on their uses, for instance, perfume bottles come in smaller sizes, ranging from 2.5ml to 50 ml, while glass containers for food and beverages come in much larger sizes.

Qualitypack Sdn Bhd supplies a variety of packaging solutions to companies that produce food, beverages, fragrances, or pharmaceuticals. Packaging options include only glass and plastic but they also supply closures, seals, and equipment.
The glass options catalog is divided into 4 categories; common, jars, pharmaceuticals, cosmetics, and others. The common category includes clear bottles available in sizes ranging from 30ml to 750ml and a variety of shapes such as round, square, fern leaf, and hip flask shapes.
The jars category comprises clear glass jars in sizes ranging from 45ml to 720ml and an assortment of shapes including hexagonal, polygonal, round, and square shapes. The pharmaceuticals category, on the other hand, consists of only amber glass bottles and jars in sizes ranging from 1.5ml to 1L. In addition, the cosmetics category includes tiny cream boxes and perfume bottles.
Qualitypack also offers extra services such as consultation, design, and technical support services.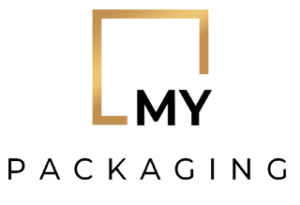 Located in Selangor, My Packaging Sdn Bhd offers glass packing solutions to cosmetic companies in Malaysia. Products offered by this company include glass jars and bottles which is used to hold skincare products, hair care products, perfumes, vitamin supplements, and make-up.
Each glass jar or bottle comes with a specially customized cap depending on its purpose, perfume bottles are designed with sprayers or press pumps, twist caps for sanitizers, hair products or skin products, and so on. Products are also available in a variety of colors such as clear, amber, and blue, and different sizes to suit the customers' needs.
6. Glass and Plastic Packaging SB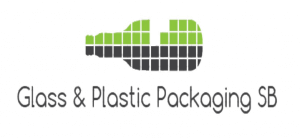 Glass and Plastic Packaging SB manufactures a collection of packaging solutions for customers who are often manufacturers of cosmetics, food, drinks, medicine, traditional products, fragrances, and essential oils.
Glass products for cosmetics include clear and colored bottles and jars used to hold perfumes and make-up items, and often come with a variety of closures. Perfume bottles, for instance, are delivered with sprayers or press pumps.
Bottles used to hold pharmaceutical drugs come in sizes ranging from 30ml to 500ml and are produced mostly with amber glass. These bottles often come with a variety of caps including tear caps, seal caps, screw caps, and elastomeric closure which is used for injection vials.
Bottles for essential oils are produced in 6 different colors including clear, frosted, amber, green, blue, and amber frosted, and they often come with screw caps or droppers.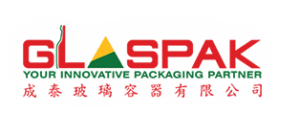 Glasspak is the supplier of glass bottle packaging to food, liquor, beverage, and pharmaceutical companies in Malaysia, Indonesia, Singapore, and Australia. The company is located in Selangor and supplies primarily to small and medium scale businesses in those countries.
The glass containers supplied by this company is classified into 4 catalogs for clients to choose from, these catalogs include Glass Bottles and Closures, Glass Jars and Closures, GP Liquor, and Glass Pharms catalogs
The "Glass Bottles and Closure" catalog consists of flint, amber, and green glass bottles with sizes ranging from 120ml to 500ml. These bottles can be used to hold sauces, beverages, beer, and wine, and they come with a variety of closures including twist-off caps, roll-on caps, snap-on caps, and crown seals.
The "GP Pharms" catalog includes bottles that can be used to hold various pharmaceuticals and chemicals and consists of amber bottles of different shapes with sizes ranging from 3ml to 500ml.

Located in Selangor, NCK supplies various packaging solutions including plastic, glass, PET, Acrylic, molding, and PETG packaging to cosmetics and pharmaceuticals manufacturers in Malaysia. The glass bottles contained in the company's catalog can be used to hold essential oils, creams, pharmaceutical drugs, and cosmetic products such as compact powder, lip gloss, ointment, perfume, and antiperspirant.
The glass containers vary in sizes, colors, shapes, and designs, usually depending on the products to be held. They come in clear, frosted, black, white, and amber colors and a variety of closures including twist-off caps, roll-on caps, chrome caps, mist sprayers, droppers, lotion pumps, trigger sprayers, and so on.
Popular products include 5ml frosted glass jars, 5ml clear glass jars, 15ml amber glass jars, 30ml pearl white glass bottles, and 150ml frosted glass bottles with sprayer caps.

DSM Packaging Sdn Bhd, located in Kuala Lumpur, offers the wholesale supply of glass, plastic, PET, and acrylic packaging to cosmetics manufacturers within and outside Malaysia. Glass containers supplied by DSM Packaging includes essential oil bottles, serum bottles, mascara tubes, eyeliner tubes, perfume bottles, lipstick tubes, facial cream jars, and so on.
The sizes of glass containers supplied by this company vary from tiny 2ml jars for facial creams to 120ml perfumes or oil glass containers. Colors include white, clear, frosted, and amber colors and can be found in different shapes and sizes.
In addition to providing packaging solutions, DSM packaging also provides printing and labeling services. The company prints on glass, plastic, paper, acrylics, and any other type of packaging material.
10. Shiotani Glass Malaysia Sdn Bhd

Located in Negeri Sembilan, Shiotani Glass Malaysia Sdn Bhd is a Japanese-owned company that manufactures glass containers for medical, cosmetics, and other uses. The company has 3 other offices including its head office in Japan.
The glass containers manufactured by this company are classified into 3 types, based on their purposes. They include medical glass containers, cosmetic glass containers, and other glass containers. The medical category includes ampoules, vials and cartridges, and syringes. The ampoules produced by Shiotani Glass Malaysia come in amber and clear colors and a variety of sizes.
Also, the vials supplied by the company can be custom-made to suit customers' special needs or generic. The generic option consists of tiny to large-sized containers of clear or amber colors and a variety of collars and finishes including closure stoppers, dimple stopper, side grooves, top surface grooves, and screws. The company also accepts custom orders for products not present in its catalog.
Check our posts for glass bottle manufacturers located in other countries and regions:
Final Words
We are Jingsourcing, a leading sourcing company based in China, dedicated to helping importers in sourcing and importing products from China. We have a huge supplier base of glass bottles and glass jars. If you need help in wholesaling, customizing, or importing glass bottles, please feel free to CONTACT US.