Glass bottles manufacturers still hold a significant share in various industries such as wine, food, and beverages, thanks to their versatile benefits. Even though glass bottles are heavier and more fragile than plastic bottles and containers, glass bottles are still a better, safer, and environmentally-friendly option for companies that need packaging solutions for their products.
Glass bottles are manufactured in almost every country of the world. Still, it is essential to find a reliable glass bottle manufacturer that supplies affordable glass bottles for packaging purposes and efficiently co-operates with your business's values and objectives.
Therefore, here are ten glass bottle manufacturers in Pakistan that can be your company's next packaging solutions provider: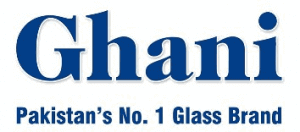 Ghani Glass claims to be Pakistan's number one glass packaging manufacturer that complies with comprehensive quality assurance protocol to ensure all relevant glass container manufacturing international standards. The company produces lightweight glass bottles and jars for renowned international companies.
Ghani Glass manufactures glass bottles, jars, and containers for the pharmaceutical, food, and beverage industries. Their pharmaceutical glass container manufacturing plant was one of the first in the region to implement GMP standards and strictly adhere to international standards for procedural safety and environmental control.
The company's food and beverage container manufacturing utilizes in-house solid research and development protocols to manufacture lightweight food and beverage glass bottles for local and global leading brands.
2. Tariq Glass Industries Limited

Tariq Glass Industries is a glass manufacturing company that produces almost 300 tons of glass containers per day using state-of-the-art technology. Their latest venture, Tariq Float glass, captured the attention of local and international clients, has an ultra-modern glass bottle, jar, and container manufacturing plant with a production capacity of over 550 tons per day.
The company claims to be premier in glass manufacturing with proper adherence to international standards and tailoring value-added products for each customer through extensive innovation and strong research.
With more than 30 years in the glass container manufacturing industry, Tariq Glass Industries hold multiple glassware brands, including Toyo Nasic, Omroc, and Nova which has demand among both local and global customers. The company claims that innovation, reliability, glassware, and quality products are their company's cornerstones that are met to deliver customer requirements and exceed their expectations.

Kaerosol or also known as Khawaja Aweosols Pvt. Limited is a glass bottle manufacturing and aluminum packaging solutions provider. The company started its operations in Pakistan in 2014, and since then, its product catalog features glass bottles that customers can order in bulk, case, and even pallet quantities.
The company's product collection caters to the aromatherapy sector, skincare sector, and medicines. Their glass bottles are available in different designs, sizes and made for distinct purposes with various capacities.
Their website claims to offer manufacturing consultation services for clients who can't find suitable glass bottles to fit their needs. Their design and service personnel are available to help customers find the best solutions for their business.

MRI Indenting House has a comprehensive product catalog that features multiple offerings, including glass bottles, containers, and jars for companies that require glass packaging solutions. MRI indenting house is based in Pakistan, with its head office located in Karachi.
Their major supply goes to the pharmaceutical sector in Pakistan, and their extensive experience offers consistency and reliability in their product and service offerings. Catering to local and international clients, the company claims their customers earn a good share of profits by working with them as their business operations are performed smoothly and efficiently.
Their long association with the pharmaceutical industries, food, and FMCG factories enables them to provide products locally and internationally. Their website claims that the company stands for quality service and products constantly enriched to become a leading manufacturing company in Pakistan.

Skill Glass manufactures specialized glass bottles and containers for the pharmaceutical, perfume, and cosmetic industries. The company mainly deals in glass ampules, vials, and flip-off seals for the pharmaceutical market.
Established in 1995, the company has since been operating in Pakistan and provides glass packaging solutions locally. Their production facilities include European machines and skilled labor that offer the right solutions to meet the demand of their clients.
Their product collection includes glass bottles, droppers, vials, and ampules in different shapes, sizes ranging from 15ml to 500 ml, and colors suitable for distinct purposes.

MultiGlass is a glass bottle manufacturing company in Pakistan that has been in operation since 2003. The company's main product catalog features amber and flint glass tubing ampoules and glass vials for the pharmaceutical industry.
Located in Korangi Industrial Area in Karachi, Multiglass has a factory with imported manufacturing machinery and equipment from England and Germany. Currently, the company's annual production capacity is 95 million ampoules plus 35 million vials.
The company claims that its workforce is highly skilled and committed to manufacture quality glass bottles for pharmaceutical use and deliver an excellent experience to customers. The company's owners and management have been in the pharmaceutical sector for over 40 years.

Gunj Glass was founded in Pakistan in 1978, and since its inception, the company has served its customers with product innovations and unique offerings. Their workforce consists of experienced personnel who ensure their client's requirements are met.
The company produces 40 tons per day that includes glass bottles, glassware, and pottery. Their four significant brands include Blink Glassware, Gunj Glassware, Coco Stemware collection, and Momo collection. These brands hold 30% local market share and cater to national clients.
The company claims to honor strong partnerships with clients to provide solution-oriented services. Their skilled labor staff and high-tech capital understand and respond to customer need to deliver innovative and quality products.

Next up is AZ Organics, which mainly manufactures organic products for the skin and cosmetics industry and also provides glass bottles for skin products in bulk quantities to clients in need. Their philosophy is to produce natural products free of toxic chemicals that help different skin conditions.
AZ Organics majorly deals in all-natural organic products and produces safe, non-toxic glass packaging solutions for their clients. Their bulk glass packaging product collections feature amber glass bottles and jars, serum bottles with droppers, and frosted glass bottles in different shapes and sizes for other products.
The company claims to establish awareness about the harmful nature of chemicals and highlight the benefits of organic and natural products by supplying beauty products free from toxic chemicals.
9. Laboratory Scientific Supplies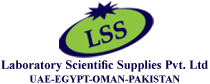 Laboratory Scientific Supplies is an ISO-certified organization initially established back in 1965 in East Pakistan to offer complete laboratory solutions to different sectors. Their primary industries include the food and beverage industry, pharmaceutical industry, water and wastewater industry, chemical industry, and more.
The company targets the Middle East and offers glass packaging solutions through its wide range of glassware, consumables, instruments, and chemicals. They even provide products and services to the Education, Research, Healthcare, Testing Laboratories, and similar Government Organizations.
Their 50 plus years of experience in the field gives them the advantage of offering products backed with sound technical advice to their clients based on their respective industries. They now have offices operating throughout the MENA region, with locations in UAE, Egypt, Oman, and Pakistan.
10. Balochistan Glass Limited

Balochistan Glass Limited is a glass bottle manufacturer that specializes in producing glass bottles for the pharmaceutical sector. Based in Balochistan, Pakistan, the company has a total of three glass production facilities throughout the country that manufacture and supply quality glass bottles to their clients.
Their glass bottle range includes packaging solutions for the pharmaceutical industry, food industry, and beverage industry. They manufacture and deal in glass tableware products while also produce plastic packaging solutions in their plastic division.
The company was incorporated in 1983, and since then the company has been listed on Pakistan Stock Exchange and recognized as one of the top glass bottle manufacturing companies in the country.
If you want more information about glass bottle manufacturers located in other countries and regions, check our other posts:
Final Words
We are Jingsourcing, a leading sourcing company based in China, dedicated to helping importers in sourcing and importing products from China. We have a huge manufacturer base of glass bottles and glass jars. If you need help in wholesaling, customizing, or importing glass bottles, please feel free to CONTACT US.