Alibaba and AliExpress are two online platforms commonly used by foreign importers to source products from China. Both platforms belong to Alibaba Group, you can find tens of thousands of products at a competitive price on these two platforms. But there are many differences between them both. The biggest difference is the business model, Alibaba mainly for wholesaling, while AliExpress is more like a retailing platform, which is a familiar difference to most buyers.
In fact, there are many differences in many other aspects. In my today's post, I will analyze the differences between them from 5 aspects. And I will answer some FAQs about Alibaba and AliExpress. I bet you can benefit a lot from the post and know how to choose the suitable one according to your actual need.
1. Alibaba VS AliExpress, which one to use?(5 aspects)
If you don't want to read many words, you can read the following chart. I summarize the typical difference in it.
| | Alibaba | AliExpress |
| --- | --- | --- |
| Business Model | Focus on wholesale | Focus on retail |
| Price | Competitive and Negotiable | Relatively higher than Alibaba |
| Shipping fee | Based on goods volume/shipping methods | Usually free |
| MOQ(Minimum Order Quantity) | Vary based on sellers and products | No MOQ requirement |
| Dropship | Vary based on sellers | Allowed |
| Custom Products | Allowed | Allowed but inadvisable |
For any business model, a low sourcing price is an important factor influencing profit margin. The price on Alibaba will be lower than AliExpress, as Alibaba is a wholesale marketplace essentially, whose customer group is businessmen. In addition, you can negotiate with Alibaba suppliers about the quotation before you place an order.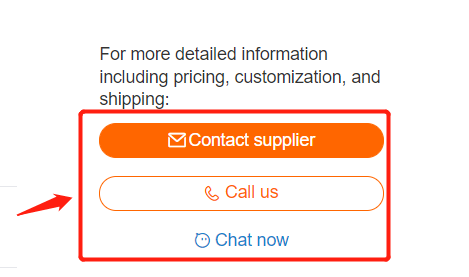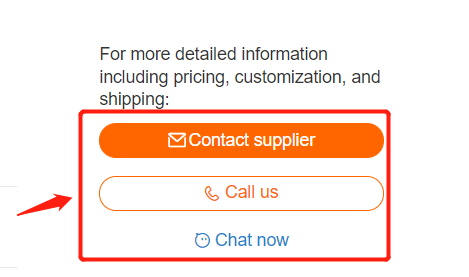 But on AliExpress, the price will be higher, as it is designed as a B2C platform.
Generally, you couldn't negotiate with the supplier about the retail price and place the order directly. Only when your business grows and can buy a large quantity, may you can negotiate with AliExpress sellers for a discount.
So if you are running established or growing businesses and you can store hundreds or thousands of wholesale items at one time, you had better choose Alibaba.
Usually, AliExpress provides free shipping service, while Alibaba not.
But for free shipping on AliExpress, the supplier usually just provides economy shipping methods like Cainiao Super Economy to ensure the profit. But you can negotiate with them about changing the method by paying extra money if you couldn't wait for a long time. There are 4 main logistics on AliExpress, I explain it in detail in my last post: Is AliExpress Safe?.
For shipping method on Alibaba, you can negotiate with suppliers about the shipping rates. The shipping fee will vary from different shipping methods. There are mainly 3 types: air freight, express, sea shipping.
MOQ(Minimum Order Quantity)
Suppliers on Alibaba are mainly manufacturers and traders, so they usually set MOQ at $500 to ensure the profit margin and cover the cost of production. But there are some trading companies on Alibaba or if the manufacturer has existing products, they may set a small MOQ or even supports one-piece order.
In addition, MOQ varies from different product categories. Usually, those products with high value will have a relatively low MOQ on Alibaba and other supplier websites.
The majority of the suppliers on AliExpress are resellers or trading companies, and they sell ready-made products, so they usually don't have requirements for MOQ.
Dropship
Many suppliers on Alibaba are manufacturers, as they need to undertake the production cost, they usually won't support dropshipping order. But there are also some trade companies on Alibaba. For such suppliers, they may support dropshipping if they have existing styles through negotiation.
AliExpress is a retail platform, and most suppliers on AliExpress are trading companies and they sell ready-made products, they will support dropshipping.
There are two common dropshipping order modes for trading companies no matter on Alibaba or AliExpress: firstly, you can buy one at one time from suppliers and they send the product to your customer. Secondly, you can buy in bulk at first from supplier, but the supplier will help you store the products in their warehouse. Then they will send it to your customer when you receive an order. Of course, they will charge you extra fees like warehousing fee and handling fee.
Custom Products
If you want to custom products, Alibaba will be better. You can find many factories on it, most of them have a professional design team. And you can tell them your idea directly.
For example, if you want to custom a kind of novel jewellery, you can tell them your demands and idea. Then they will help you draw a design manuscript and produce it. And if you want to print your private label on the product, manufacturers have the capacity to complete it.
While on AliExpress, although you can find a trading company to help you custom product, the process will be more complicated. Trading company will act as an intermediary to help you convey your idea to the factory. Under such circumstance, you can't communicate with the factory directly, it may turn out that the product can't be manufactured well according to your needs.
2. 6 FAQs about Alibaba and AliExpress
Yes, it is definitely a reliable platform. It is one of the largest online wholesale markets. But there are still some scams on Alibaba that people may encounter. For example, the supplier raises the price when you place the order, which is higher than the quotation. To avoid the scam, you should find several alternatives rather than just focus on one supplier.
In fact, you may encounter such scams on any B2B platform, and what you can do is to avoid them. The most important aspect is to find good suppliers on Alibaba. Only when you find a reliable supplier, can you run your business smoothly.
Can anyone buy from Alibaba?
Yes, no matter you buy for your personal use or company, you can source from Alibaba. But if you just buy a single one for your own use, AliExpress will be more suitable for you. Alibaba is a better option for wholesale, as you can get a very competitive wholesale price on the platform.
Is it safe and reliable to shop on AliExpress?
In fact, it is absolutely safe. There are mainly 4 reasons for letting buyers think it is a scam.
There's a long delay in getting the parcel.
The tracking info is not updated timely.
The items buyers receive are not what they expect.
Some buyers think "buyer production" doesn't work well.
You can check out this guide about AliExpress safety to know why these problems arise and how to avoid them for a happy shopping experience.
Which one is a better platform for dropshipping, Alibaba or AliExpress?
As I explained in the above, most suppliers on Alibaba focus on wholesaling orders, and they won't support dropshipping order. But many suppliers on AliExpress are trading companies or resellers, and they usually accept dropshipping order. So if you just buy one piece for your personal use or lack enough budget at the beginning of your business, I recommend you to choose AliExpress. You needn't store much inventory.
However, with the development of business, you can try buying in bulk at one time at first and store them in suppliers' warehouses. Then let your supplier send it to your customer when you receive an order. Under such circumstance, I advise you to buy from Alibaba, as you can buy products at a more competitive price. But not all suppliers will provide such service, you can consult supplier about it before you place orders.
Which one is better for Amazon sellers?
For Amazon sellers, a good customer review is important for your store. Generally, most of bad reviews are from bad quality and long delivery time. Hence, Alibaba will be a better option. There are mainly two reasons:
Firstly, if you are running an Amazon FBA business, you need to find the best suppliers to guarantee abundant stock in the Amazon fulfillment center to ensure instant delivery. That means you need to wholesale in bulk at one time from China in advance and ship them to Amazon. Under such circumstances, Alibaba is a better option for you, as it is a genuine B2B platform. You can get a very competitive wholesale price on it. Hence, you will have a higher profit margin than buying products from AliExpress.
Secondly, stable product quality is also an important aspect for Amazon sellers. On Alibaba, you can find many manufacturers which usually have a professional QC team to control product quality. Moreover, you had better build a healthy long-term  cooperation relationship with the same manufacturer. By doing so, there won't be quality difference for every batch, which is also beneficial to your business.
However, many suppliers on AliExpress are trading companies, and they usually buy products from different manufacturers every time. So the product quality may vary greatly from different batch. In the end, you may receive bad reviews on your Amazon store, which is harmful to your long-term Amazon business.
What is the advantage of Alibaba over AliExpress? Is it the cost only?
The first advantage is the competitive wholesale price for growing businesses. A low cost is the premise for a good profit margin. You can get a very competitive wholesale price on Alibaba or you can also negotiate with the suppliers to get a lower quotation. But you couldn't bargain about the price on AliExpress.
The second advantage is that you can find manufacturers to produce OEM/ODM orders on Alibaba. Most suppliers will state whether they support OEM/ODM in the product detail.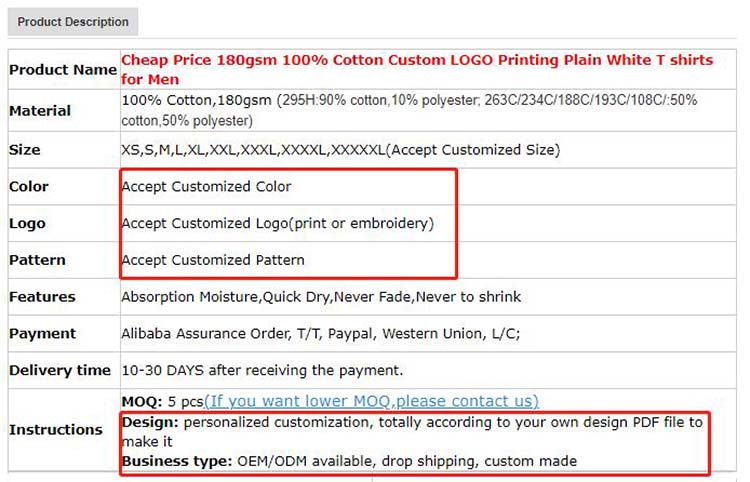 But on AliExpress, you need to convey your idea to the trading companies, then they communicate with the factories, which is time-consuming. In addition, it may result in some information error about products.
To the end
I hope you can benefit a lot from my post and know how to choose a better one between Alibaba and AliExpress according to your own actual needs. If you think the post is helpful, welcome to share it with your friends. Or if any questions about Alibaba and AliExpress, leave a comment below. And we will be always here to help you.
We, Jingsourcing, a leading sourcing company in China, are dedicated to helping our clients to source good products from China with the most competitive prices. If you want to wholesale or dropship from China, please feel free to contact us.