Many Amazon FBA sellers are always curious about the most cost-effective way to wholesale, locally or from China, and how to find reliable suppliers. In this competitive e-commerce era, making the right choice is crucial for increasing profits and business growth.
This article will address these issues by exploring the following 4 key aspects:
Join us on this wholesale journey to make informed decisions and take your Amazon FBA business to new heights.
Local vs China wholesale websites: which suits FBA resellers?
For Amazon FBA sellers, sourcing products at lower costs often need to import from China. With its low cost of labor and materials, as well as diverse and mature industrial chains, factories can manufacture products at significantly lower prices.
For instance, a basic lighter may cost $1 in your country, but its price in China is around $0.15. In Shaodong City, Hunan Province, China, you can even find a direct factory price of $0.05. This small city alone produces 70% of the world's lighters.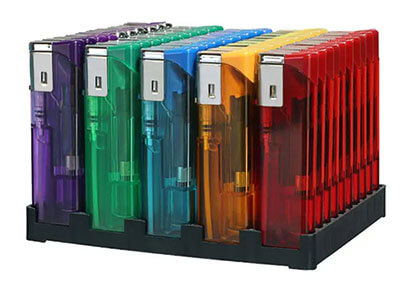 There is a vast range of products in China, making it easier for FBA resellers to find specific items or new product opportunities. However, in certain situations, buying from China may not be the optimal choice.
If you have a small wholesale quantity, such as a few or a dozen items, or you require urgent delivery within 2-3 days, it is best to choose a local supplier.
Suppose you are testing the sales of a new beverage in a specific market, you can simply purchase a few cases of the beverage from a local wholesale website to gauge the market response. If buying from China, you'll discover international shipping costs exceed the value of the product, not cost-effective. On the other hand, local sourcing offers a shorter delivery time.
Alibaba vs 4 other popular B2B Chinese platforms.
When sourcing suppliers and products, Alibaba is a preferred option for buyers. It's the largest wholesale platform with the most comprehensive product categories and suppliers, including custom packaging.
Made-in-China and Global Sources are two alternatives for Alibaba. The former specializes in mechanical equipment, while the latter is more suitable for gifts and electronic products.
Regarding the MOQ and price, the same product will not differ much across these 3 platforms. Because many Chinese suppliers not only open stores on Alibaba but also register accounts on two other platforms.
In addition, many Chinese suppliers also upload their products to DHgate and AliExpress to expand their product sales channels and attract more customers. These 2 sites are featured by smaller MOQs, the best options for small-quantity buyers. Typically, AliExpress is best-suited for dropshipping business, while DHgate is more suitable for retailers and small wholesalers.
One more thing, AliExpress owns more suppliers and a wider range of products than DHgate. Because AliExpress belongs to Alibaba Group, which also owns Taobao and encourages Chinese suppliers to move all products from Taobao to AliExpress. However, DHgate is just an independent company. This means you may fail to locate the same product as on AliExpress when searching on DHgate.
Quick view of Alibaba's similar sites in the USA and UK.
Based in New York, ThomasNet primarily caters to the North American market, featuring suppliers and manufacturers from the US and Canada. Like Alibaba, ThomasNet also provides comprehensive supplier profiles.
But the product range is not as wide as Alibaba's. ThomasNet focuses on industrial and manufacturing products, including machinery, equipment, components, and raw materials. And there is no supplier verification program like Alibaba Trade Assurance to foster trust between buyers and suppliers. However, it allows buyers to check company information and reviews for informed decision-making.
Wholesale Central is an online supplier directory based in the US. It's free for buyers to use. However, there are no detailed product pages like Alibaba. You need to enter the desired product or select the category. Then, access a list of suppliers along with their respective product displays.
Notice: the supplier membership fee is $299 per 6 months. This is much lower than Alibaba's verified supplier membership fee, $12,500/year. So, you must be very careful when evaluating the supplier.
SaleHoo is based in New Zealand and operates on a membership-based model. That is, buyers need to pay a subscription fee (annually $67 or a lifetime fee of $127) to access its directory of suppliers, mainly from the US, UK, Australia, and New Zealand.
In addition to the wholesale supplier directory, SaleHoo also offers dropshipping and e-commerce training courses as their two additional core services. For dropshipping, you have to pay a subscription fee, which can be charged on a monthly or annual basis.
Esources is the UK's largest directory of wholesale suppliers and dropshippers. There are free and paid options. For buyers, the free account has a limited selection of suppliers. For more suppliers, buyers can upgrade to a premium membership account. Last but not least, this platform's user interface is old-fashioned.
Whether sourcing from Chinese wholesale websites or local B2B websites, you'll discover many suppliers claim to be verified. In fact, the "verified" membership is easy to get for suppliers as long as they pay for it. So you still have to spend a lot of time filtering suppliers and communicating with those looking good for further evaluation.
There are many articles and tutorials online teaching you techniques to identify whether a supplier is reliable. But in reality, you can only find out after actually cooperating with them.
Rest assured when using our suppliers, as all of them have passed factory audits and cooperated with us many times. More importantly, we are experienced in dealing with Amazon FBA orders.
Why is Jingsourcing the best choice for Amazon FBA sellers?
Serve Amazon sellers in USA and Europe since 2015, from startups to millionaires.
A significant portion of our client base comprises small Amazon sellers, including dropshipping. Regardless of your initial investment, even if it is as low as $500, we have the capability to connect you with trustworthy suppliers to manufacture products and customize packaging, ensure strict quality control, and provide highly discounted shipping rates.
Among our clients, we proudly serve million-dollar Amazon sellers. To support their accelerated business growth, we allocate a dedicated team of up to 20 professionals and provide favorable credit payment terms upon receipt of goods. Our comprehensive services extend beyond mere supplier connections, ensuring a seamless experience for our valued clients.
Use Jingsourcing as your FBA business partner in China.
Specialize in custom projects Alibaba suppliers are unwilling or unable to do.
For product customization with low order quantity and a tight budget, you can search for suppliers on Alibaba, but you'll find it difficult to find a matching supplier. Most suppliers will reject you since the small quantity doesn't make it worth their effort to earn profits.
We're here to help you. Each one in our sourcing team has been engaged in China sourcing for years, accumulating extensive experience in customization and establishing a wide network of suppliers of different sizes and across various product categories.
For example, an American Amazon FBA seller took interest in an egg collecting apron shown below, which costs around $3 but can be sold for $20 on Amazon. So she wanted to customize 500 sets of this product with a specific pattern.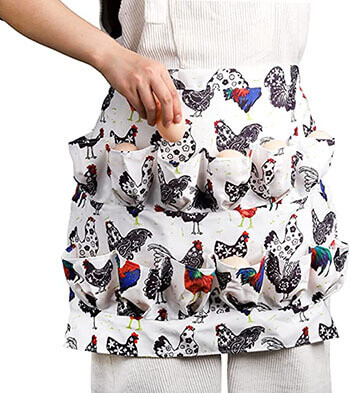 Prior to contacting us, she found many suppliers on Alibaba but was rejected. Because most factories only have stock products and do not accept customization. Another reason is that the custom quantity is too low to make profits.
However, we are willing to invest the time and effort to do it for you. We initially found a factory that could customize it, but the quoted price was twice the estimate.
Our agent Joe got a good idea: found an apron factory that had never produced this product before and persuaded the factory based on good relationships. The samples were made within 3 days and sent to the client. He was satisfied with both the quality and the price and placed an order. Delightfully, his first order sold out within 5 days, and he placed reorders.
Through word of mouth, more and more Amazon FBA sellers come to us for customization, ranging from logo printing to new product development.
Start your custom project easily and effectively.
Stand in the sellers' shoes to perform FBA labeling, packaging, and inspections.
We have a 4,000-square-meter warehouse and full-time staff to pack products, bundle products (including sourcing necessary accessories), and add FNSKU stickers. Our labor fees for these services are $5/hour, much lower than that of the 3rd-party FBA pre-service providers. For example, the 3rd-party charges the FBA labeling service at $0.2–$0.3 per unit.
For Amazon sellers, receiving negative reviews due to product quality issues can be detrimental. Inspection companies conduct AQL sampling inspections and only inform you whether the result is a fail or a pass.
In comparison, we can help you inspect every product according to your requirements, send videos of inspected items, and confirm with you whether the defect we discover is acceptable. Also, we provide 1-by-1 inspections to reduce the defect rate to 0. So you don't get any bad reviews from customers. This is preferred by many Amazon sellers.
One more thing, our inspection fee is only $40 per person a day, much lower than 3rd inspection companies in China that charge $200-300 per person a day.
Enjoy Jingsourcing's labeling, packaging, inspection services.
Arrange shipments to Amazon warehouse flexibly and cost-effectively.
High logistics costs swallow your profits, and stock shortages can impact the launch and selling of your products. We can arrange your shipment at the best shipping rate.
On the one hand, we have long-term cooperated freight forwarders who have established connections with shipping companies, airlines, express companies, etc. So we can help you get discounted agent prices (e.g. 20%-50% off the official commercial express prices).
On the other hand, we've arranged numerous shipments, both general and special, to Amazon warehouses in the USA, EU, UK, Australia, Singapore, etc. Our forwarders not only excel at efficient customs clearance in China but also have established networks with local brokers in the destination country. This ensures smoother shipping processes and shortens shipping time.
Choose Jingsourcing to ship your cargo cheaply, safely, and efficiently.
Support product photography, and free storage in China for 1-2 months.
We have a dedicated photography and design team to assist you in creating high-quality product photos and videos, so as to attract customers and drive your sales. This is more cost-effective than hiring your own designer. Meanwhile, this also saves you time as we can complete the photography while sourcing products for you.
Besides that, we offer 1-2 months of free warehousing service in China. You can store some products in our warehouse. When you need replenishment, we'll deliver them in batches to your Amazon FBA warehouse at different times. This not only helps you reduce the expensive storage fees on Amazon but also ensures that your products arrive on time. Utilizing our storage service, you can also address the limited storage issues in Amazon warehouses during peak seasons.
Start and Grow Your Amazon Business with Jingsourcing.