In recent years, wholesaling camping gear from China has become more and more popular. Camping gear is a very hot category in outdoor products, which contains a wide range of products.
It doesn't matter if you want to buy some camping gear at wholesale price for daily use or purchase in bulk for business. This article will help you a lot.
This article will tell you all you need to know about the following points:
Where to find suitable Chinese suppliers online?
How to clarify the manufacturers or trading companies in China?
Private Label Solutions for your camping gear products?
Before you read the article, please, note that we will not disclose our client's design or product information. All the product photos are from Google and Amazon.
1. Hot Classification of Camping & Hiking
Most of my customers ask me what camping gear products they should import from China. Generally, I normally give them some practical suggestions based on their actual situation.
If you have e-commerce experience and marketing skills, then you can choose the mainstream camping gear products that are in high demand in the market. However, if you have just started an e-commerce business, I recommend you choose some new or special items.
I have come up with the table below, which comprises the Camping & Hiking category and is based on Amazon's category classification. Additionally, you can also go to Amazon's best sellers to find some other camping gear products.
| Camping & Hiking category | Hot Products on Amazon |
| --- | --- |
| Backpacks & Bags | Backpacks, Fanny Packs, Hydration Backpacks |
| Tents & Shelters | Beach Versa-Brella, Beach Tent, Canopy Tent, Shower Tent, Tent |
| Sleeping Bags & Camp Bedding | Sleeping Bags, Sleeping Pads, Camping Pillows, |
| Camp Kitchen | Camping Cookware, Coffee & Tea Pots, Dishes & Utensils, Stoves & Grills |
| Camping Funiture | Chairs, Cots & Hammocks, Stools, Tables |
| Clothing | Camping clothing for men, women, boy, girl |
| Footwear & Accessories | shoes for men, women, girl, boy |
| Hydration & Filtration | Hydration Packs, Water Bottles |
| Knives & Tools | Axes & Hatchets, Folding Knives, Saws |
| Lithts & Lanterns | Lanterns, Candles, Headlamps, Emergency Light Sticks |
| Navigation & Electronics | Compasses, GPS Trackers |
| Personal Care | Showers, Towels |
| Safety & Survial | Emergency Blankets, Emergency Fire Starters |
| Trekking Poles | Trekking Poles |
2.Where to Find Right Chinese Camping equipment Suppliers Online
Sourcing on Alibaba for Your Business
When it comes to finding Chinese suppliers, most of the importers usually think of Alibaba. After all, it's the biggest B2B website in China. Many people always get confused and dizzy when finding factories. There're too many suppliers on the site. You must be able to identify outdoor gear manufacturers and trading companies.
When you're looking for a camping gear supplier, there are some tips that you should know about. Typically, many factories have a single production line, which forces them to specialize and not produce various products. Therefore, one company cannot produce various types of outdoor products.
For example, a few factories can produce tents and sleeping bags. Additionally, they can produce other outdoor gadgets. If you find lots of product categories in a shop on Alibaba, it's usually a trading company.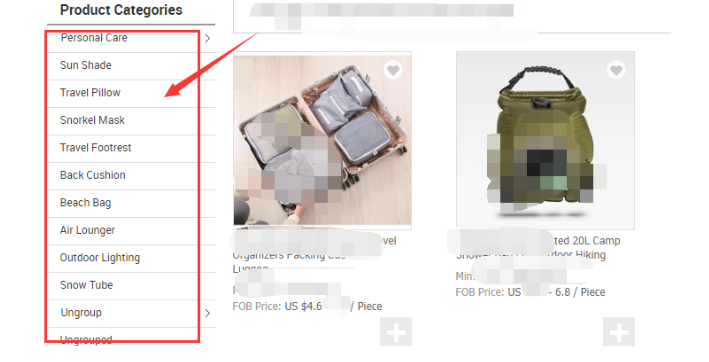 In fact, some factories, in addition to producing their own products, they also purchase other products from outside and sell them together with their own products. So, you have to ask a few more suppliers to make price comparisons.
For example, a factory that is specializing in the production of sleeping bags, they will also purchase other products such as tents and beach umbrellas from outside.
In this case, the factory is equivalent to a middleman. As a result, the sleeping bag produced by the company may be cheaper, but other products purchased from outside will not be of the best price possible. So, you will have to ask some other factories to do price comparisons.
Sourcing on DHgate, Express, and Other sites
Do you want to purchase some camping equipment at wholesale price from China, but not for business? For example, your company organizes outdoor activities and it needs to purchase dozens of camping gear products. It may also be necessary to buy some outdoor products as employees' gifts.
In this case, you can go to DHgate and Express to find some online stores. They have a small order quantity and the product is as well rich enough.

If you want to import your camping gear from China for business and want to maintain a good sales relationship for the long term, I wouldn't recommend you to purchase from DHgate and Express sites.
This is because it is very difficult to guarantee that the quality of the products you purchase every time is the same. Most of them are middlemen, who purchase from different factories or trading companies. They can as well hardly guarantee that the quality of your goods is the same every time.
In another situation, if you buy 300 tents at wholesale price on Alibaba, there is no problem. However, if you also want to purchase 300 buttons of tents, in order to resell the tents with buttons and your supplier doesn't have the buttons, you can tell your tent supplier to help you to buy 300 pcs buttons from other places.
However, they may also reject you because the order is too small. Then you can go to DHgate or AliExpress to buy them by yourself and send them to your supplier. Let your supplier help you to pack it together.
You may have heard some scams that make you doubt the safety of DHgate and Aliexpress. So please check everything about Aliexpress and DHgate before you use them. 
3. Where Are The Camping Gear Manufacturers in China?
Camping gear has a wide range of products. Various factories in China are also located in different regions. I will share with you the information on the manufacturers of camping and hiking gear in China.
Guangzhou & Quanzhou: Outdoor clothing, shoes, bags
Guangzhou is the main production place for clothing, bags, and suitcases. Some of the high-quality and inexpensive outdoor skinsuits and quick-drying clothes are also popular among overseas consumers.
Clothing from Quanzhou is mainly based on outdoor leisure style. It's a distribution center for outdoor jackets, quick-drying pants, hiking shoes, etc.
Ningbo: Outdoor equipment
If you are looking for camping gear & camping kitchens, then Ningbo is the right place. It's the most complete outdoor equipment distribution center in China.
Shenzhen: Outdoor lighting, knives
It's a distribution center for outdoor lighting and tools.
Yiwu: Most categories of camping gear
Yiwu has the largest wholesale markets in the world, where you can get most of the camping gear products. There are 1-5 sections in the Yiwu market and the camping gear is mainly in sections 2 and 3. Many Chinese and foreigners think that the quality of the products in the Yiwu market is not good. This idea is not correct at all.
The truth is that the wholesale camping suppliers in the Yiwu market come from various cities in China. So, you can buy tents, sleeping bags, trekking poles, and other outdoor equipment produced in different parts of China.
But these suppliers are not all real factories, many of them are middlemen or trading companies. So, when you talk to the suppliers, you can identify whether they are factories or middlemen by comparison of the prices of their products and their knowledge of the products.
4. Camping Gear Exhibitions in China
Some large-scale outdoor exhibitions not only have popular mainstream products in various outdoor categories, but also some innovative and fresh products. If you are concerned about the fashion trends of camping products, you can go to the American local or Chinese exhibitions.
In addition to finding some reliable factories or suppliers, you will also find some new camping products or new ideas. I will share two Chinese outdoor exhibitions with you.
Asia Outdoor Trade Show
Time:  Middle of every year (June or July). The specific time will be notified in advance on the official website.
Location: Nanjing Museum
A large-scale professional outdoor exhibition in China, which is worth a visit.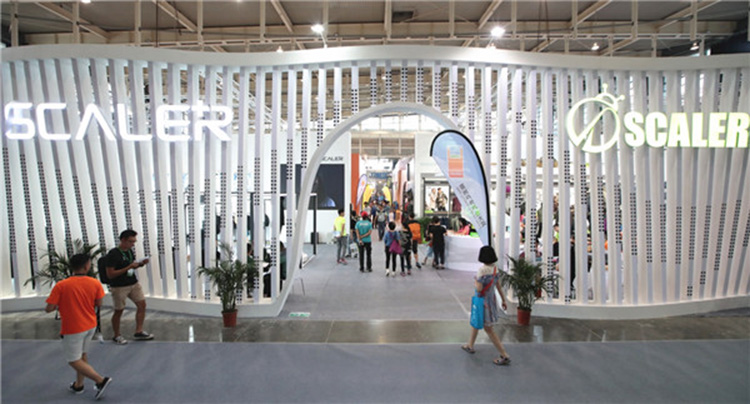 Main outdoor product categories:
| | | | |
| --- | --- | --- | --- |
| Equipment | Transport Accessories | Clothing & Bags | Mountain & others |
| Camping Equipment | Outdoor Park & Bases | Rucksacks/Backpacks | Mountaineering & Skiing Equipment |
| Tents & Accessories | RV & Supporting Facilities | shoes | Mountain Rescue Equipment |
| Sleeping Bags | Bikes and Accessories | Clothing | Accessories |
| Navigation & Optical Equipment | Boats and accessories | Kids Equipments | others |
Canton Fair
Time: It is held in spring and autumn every year.
Location:380 Jiang Zhong Road, Zhuhai District, Guangzhou.
Although Canton fair isn't a professional outdoor exhibition, there are also many camping gear products, you can definitely find some good products and suppliers.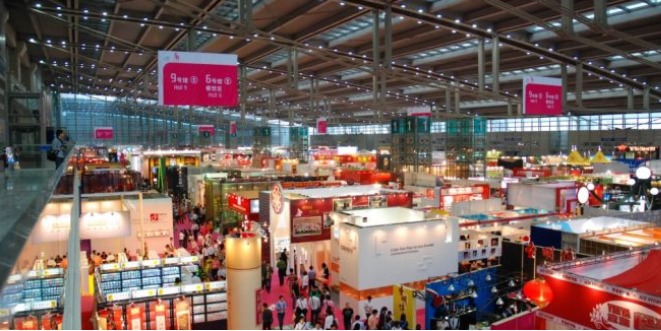 Main outdoor product categories:
Outdoor Sports Products
Bicycle and its Accessories, Billiards, Shooting, Hunting, Climbing, Ropes, Track & Field Equipment, Equestrian Equipment, Beach Sports Equipment, Sports Glasses, Sports Cases and Bags
Barbeque Tools
Electric Barbeque, Gas Barbeque, Carbon Brick Barbeque, Grills, Ignition Instrument, Barbeque Accessories
Outdoor Casual Products
Swings, Hammocks, Sun Umbrellas Musical Instruments Cheeses and Pokers
Outdoor Tour Articles
Backpacks, Protected Coverings, Air Cushions, Sleeping Bags, Blankets, Tents and Accessories, Camping Articles, and Accessories.
For other more sporting product categories, you can check it yourself: China Import and Export Fair (Canton Fair)
HK international outdoor and tech lighting expo
Location: AsiaWorld-Expo (Hong Kong International Airport, Lantau, Hong Kong)
If you want outdoor tech lighting products, then the HK Expo is ideal for you. It brings different professional lighting product suppliers together. Therefore, you're very likely to find what you want.

Major Exhibit Categories:
Outdoor & Public Lighting
Technical & Professional Lighting
Outdoor Advertising Lighting
Horticultural Lighting
Exterior Lighting Solutions & System
Learn more info: click here
We took our clients to most of the Chinese and international large-scale exhibitions these years and found most of the suppliers' products have some of the following common trends.
Camping products are more inclined to comfort.
Outdoor products can also be used in daily life and their appearance is very fashionable.
Lively and bright colors.
Moving towards versatility and high technology.
We have found out that almost every brand tried hard to incorporate the best technology into its equipment, and not just the electronic equipment, but also camping gear fabrics, zippers, and designs.
The above trends summary is just for your reference. If you want to learn more about the news and trends of the outdoor industry, pay more attention to this website: gearjunkie.com.
5. Private Label Solutions for Your Camping Gear Products
Functionality and quality are very important for camping gear products. There are many camping gear products in the series.
If a customer buys tents from you, and he thinks that the tents are very good for use. Afterward, the customer sees a water bottle with your logo on it; he will buy it without any hesitation because he trusts your products. So, if you want to build a long-term business and develop your own product line, branding your products is very important.
Branded products always mean that they are of great quality and very reliable. People are willing to pay more for a product with a brand. And it is easy to identify from lots of competitors.
There are several private label solutions available for most outdoor products:
Solution 1  Printing
Advantage: Save time and budget
Applied: Fabric
Cost: Supplier usually will charge a mold fee for making silkscreen logo. The mold fee is around $20/color and its printing cost is around 6 cents.
MOQ: No need to buy MOQ for printing the logo, but just pay the minimum charge.
Silk Screen printing is a traditional and one of the most widely used methods to print on different materials, anything from t-shirts, fabrics, and even wood. This is a process in which images are created through a type of stencil process.  

Solution 2 Embroidery
Advantage: Higher quality and will not be scratched off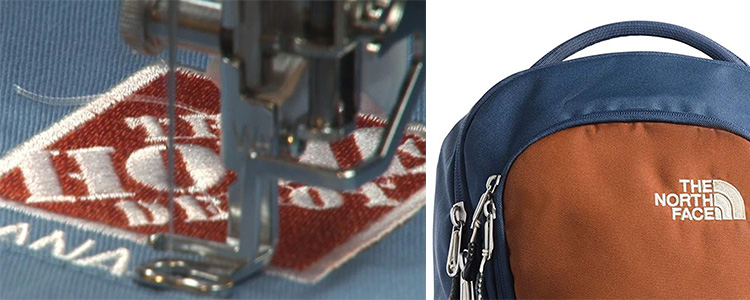 Solution 3  Laser Engraving
Advantage: Looks more natural and high-end than printing and will not be faded or scratched off.
Applied: Metal, glass, and also organic materials like leather and wood.
Cost: No need for a mold fee. What you need to pay is around 10 cents each base on logo size and quantity.

Solution 4  Molding Logo
Advantage: The logo looks very natural
Applied: Metal, glass, plastic, silicone, rubber, etc.
Cost: Need to create a new mold or change mold. Creating a new mold costs $500 for metal/glass, at least $1-2, 000 plastic mold.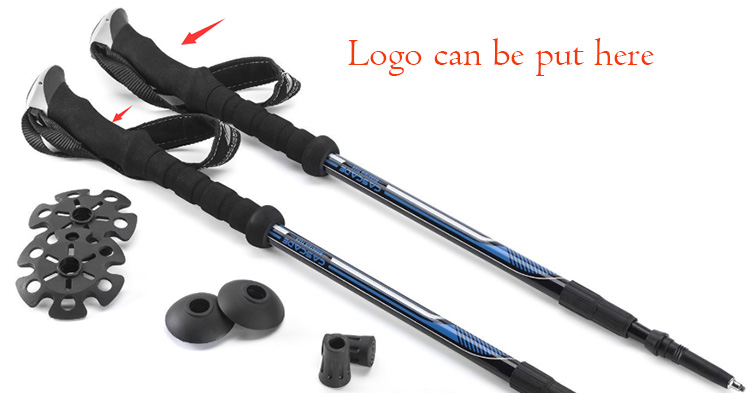 Solution 5  Woven Label
Advantage: Looks to be of a higher quality than printing logo on textile.
Applied: Textiles
Cost: $0.1-$0.3, depending on size and quantity. Usually, the label supplier has a minimum charge of around $30.

If you want to learn more about private labels, We also had related articles before:
Here's The Next Step…
Now, it's time for you to let out what is in your mind:
Would you like to select the camping gear category or some other products for starting your business?
Or maybe, you want to learn more about wholesaling camping gear from China.
Either way, let me know by leaving a comment below or contacting us to help you wholesale or customize camping products from China.