Wigs are very popular among people from the US, South Africa, India, etc. In my last post, I have summarized 40+ retail websites to buy wigs.
In this post, I'll sort out 35 wig distributors and wholesalers for those who want to buy wigs in bulk. In the wig supply chain, China supplies more than 70% of the world's wigs. So, most wig manufacturers and wholesalers come from China, a few others come from the United States, India, UK, South Africa, and other places.
Attention: enough research about these websites is necessary before you choose one. We couldn't guarantee the complete legitimacy and reliability of the following recommended wig wholesalers.
15 Wig Wholesalers and Manufacturers in China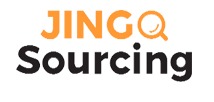 Jingsourcing, a leading sourcing agent in China, opposite Yiwu international trading city, supports many clients from the USA, South Africa. They have many direct wig factory resources which you can't find on other B2B platforms. They can help you wholesale or customize good quality wigs at a competitive price.

Made in China has a strict regulation policy for seller recruitment, and all premium suppliers on Made-in-China.com are verified on-site by SGS, Bureau Veritas, or TÜV Rheinland, the world's leading inspection companies. So it is safe for you to place orders here. You can also buy various wigs on the platform.


Global Sources is one of the leading China business-to-business (B2B) wholesale marketplace that connects buyers worldwide with verified Suppliers from China and Asia.
Although it is a platform more advantageous in crafts and electronic products, you can still buy various wigs from verified suppliers on GlobalSources. And GlobalSources also will hold offline exhibitions, you can take a visit, which is beneficial to check whether the supplier is reliable or not.
DHgate is an advisable platform for small wholesale. You can find various wigs on the platform, and there are always coupons. If you log in on it on App, you may get a cheaper price for some products.
It is safe to buy from the platform, as the third party, Escrow, will involve in the payment. Only when you confirm the delivery and are satisfied with the items, the payment will be released to the seller.

Nadual, established in 2001, provides many kinds of wigs including lace part wigs, U part human hair wigs, etc. It supports both retailing and wholesaling. Now, in addition to China, it has warehouses in the US and Nigeria, which is very convenient for buyers from the US and Nigeria. It also provides free shipping services for some regions.

Newtimeshair is a China-based wig factory and wholesaler. You can get a full refund minus shipping within 3 months, but the wigs should be uncolored, uncut, and unused. You can just buy one piece or wholesale wigs from it. And you can inquire about the wholesale price.

Tedhair is a good hair trading and manufacturer. It supplies virgin Brazilian hair, Peruvian hair, Malaysian hair, Indian hair, closures, colored Remy hair, and more. It has a complete return policy, but one thing you need to pay attention to: custom-made orders can't be exchanged or returned. The platform supports wholesaling and retailing.
9. Organic hair extension

Organic hair extension is an experienced hair manufacturer in China, not only sells wigs but also some hair accessories and eyelash extensions, etc. It has exported its wigs to the globe mainly in the North American market, European market, Africa market, and so on. ODM and OEM services are available.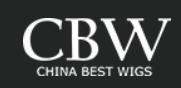 With many years of experience in wigs, China best wigs has become a global hair supplier around the world. It only uses 100% ponytail hair, which is naturally silkier. There are many kinds of wigs on the platform such as frontal lace wigs, hair wefts, etc. You can also customize wigs according to your need. They always keep enough stock, which is important for your steady business.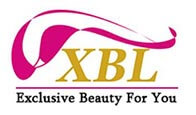 XBLHAIR accepts customized orders include customized hairstyle, label, box, package, and logo. It has two factories, one of the factories is mainly responsible for the production of high-end hair weaves The other factory is mainly producing the other grade hair weaves, lace wig, closure, other hair accessories, and other special customized products. You can get a competitive wholesale price here. Dropshipping is available here.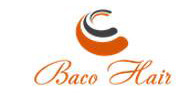 Baco Hair is a wholesale hair vendor and hair factory based in China, supplying hair extensions, hair bundles, lace closures, lace frontals, and lace wigs.
All wig material is 100% human virgin hair. You can get a competitive factory price from here. In addition, OEM service is available, and you can customize the hair label and package.

Rebehair, a wig factory with 10 years' experience, all their products are made of 100% human hair from Europe, Burma, India, China, and so on. They have their own design team and can assist you to customize the packaging for free. Moreover, it also supports dropshipping.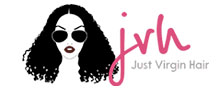 Just Virgin Hair, founded in 2015, is a wig manufacturer in China integrating production, R & D, and sales. There are many kinds of wigs here at affordable prices. They can ship wigs out within 24 hours, which is very friendly for you.

Feel good is a professional manufacturer of 100% Remy hair extensions & men's hairpieces including clip-in hair extensions, tape hair extensions, weft hair extensions, etc. In addition, you can place customized orders according to your needs. They also provide OEM service for you.
7 Wig Wholesalers and Manufacturers in USA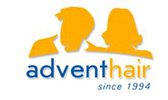 Advent Hair is a wig manufacturer with many years of experience in the USA. They manufacture thousands of wigs for customers and wholesale for resellers including custom hair systems and full hair wigs. Advent hair only takes around 8-10 weeks to deliver your products and provides free ground shipping if your order exceeds $100. If you're in the US, it will take only 4-5 weeks to deliver your products by using their US-based forwarding service. 
Wigsdo is another US-based hair manufacturing company. All the products are carefully designed and produced by them to make sure that their customers have the best feeling when they wear the wigs.
You can get any product from their wide variety for as low as around 100$ and the delivery time varies according to the type of the wig. For the wholesale shipping time, you can contact the company. The normal delivery charge is $10 but you can get free delivery for orders that exceed $300. 

USA Hair is a wig wholesale supplier in the USA and has been in the business for more than 10 years. They provide various products to individuals and hundreds of salons and resellers at affordable prices including extensions and wigs. Discounts can be up to 70% off on products. They provide free delivery and your wholesale orders take only take 2-4 weeks to deliver. More than 10000 customers love USA hair due to their great delivery service and quality of products. 

Wig Warehouse is a New York-based wig supplier and they supply a wide variety of wigs, hair extensions, and accessories in the USA and all over the world with their fast delivery service. Their wholesale prices are very good and reliable. Wigs can start from as low as around $30-$50. They offer 3 types of domestic shipping options to their customers and free shipping for orders exceeding $50. 

Riverwood Fashion offers a wide variety of handmade wigs, real human hair wigs, EZ braid wigs, and more. Their products ship directly from their factory without the involvement of any retailer or middle man. Your order takes only 1-5 business days to deliver via UPS/USPS. And, they provide free shipping for orders that exceed $70.
6. Dynasty Goddess Hair Co

From Dynasty Goddess Hair Co. you can place an order as big as two thousand (2,000) bundles per week. If you plan to take your wigs wholesale business to the next level, Dynasty Goddess Hair Co will support you with starter packages that start at $650.00. You will also enjoy a super-fast shipping service wherever you are.
7. Private Label Extensions

Based in Atlanta, Georgia, wholesale products of Private Label extensions range from Wigs to clip-ins, tape-ins, and more. Hair products are placed before 2 pm ET generally ship the same day.
Wholesale hair extension products have a $300 minimum order requirement, allowing the company to distinguish between retail and wholesale customers.
Private Label extensions offers two shipping options: standard delivery (1 to 3 business days); express delivery (1 to 2 business days). So you can receive your goods quickly.
3 Wig Wholesalers and Manufacturers in UK

KOKO Hair tries to meet the increasing demand for hair products and have a good customer services. They have a variety of products ranging from Full head wigs, half head wigs, party wigs, hair extensions, and more. Their minimum order starts from £100 and they offer free shipping for orders that exceed £400.

ANNABELLE'S WIGS are one of the most popular wig wholesalers out there. You can get full wigs or half wigs at wholesale from Annabelle's wigs. They provide fast shipping worldwide and consistent quality. You can choose from more than 3 shipping methods according to your needs.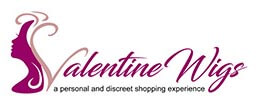 Valentine Wigs is a wig wholesaler in the UK since 2003. They provide a large variety of wigs and hairpieces for men, women, and kids. They also provide accessories for wigs. If you're a wholesaler, you can enjoy discounts every month by signing up on their website. You can get an exact delivery date from them when you place your order and they offer free shipping for orders over £100 in the UK. 
4 Wig Wholesalers and Manufacturers in South Africa

Wigs.co.za is a wig supplier in South Africa with a wide variety of products for both retail and wholesale. They offer a wide range of wigs, extensions, and accessories. You can get great deals and discounts for wholesale at their store. They do not guarantee a specific delivery date but orders can take anywhere from 3-10 days to deliver depending on the products.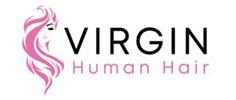 Virgin Human Hair is another leading wholesale and retail supplier in South Africa. With their enormous variety of 100% human virgin hair products, they aim to provide quality to their customers. They have a great collection of hair extensions, hair weaves, wigs, and accessories. You can contact customer service for discounts. According to your demand, they can deliver your products within South Africa in 2-3 working days. 

Enchant Hair is a wholesale and retail supplier of wigs across South Africa. They provide handpicked, quality ensures and 100% genuine hair products in the country. Their range of products includes a wide variety of wigs and hair. With a great discount offer for wholesale on their website, you can enjoy hassle-free shipping and quality products from them.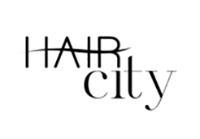 If you're thinking of buying wholesale hair products, Hair City is a good place to buy. You can get a great 20% discount on your purchase. They have a customer base of 2000+ happy people who love to buy from Hair City.
It sets a new arrival section, so you can find new styles from here. And it supports pay later service, which is very beneficial to you.
6 Wig Wholesalers and Manufacturers in India

Salon Labs is a wig wholesale company in India. They offer a huge variety of hair extensions and wigs in different textures. Customers can go on their website and fill the contact form for discounts and delivery times on their products. 

Mithu Brothers has gained positive recognition for their exporting abilities, quality products, and market awareness. With a wide inventory of products, customers can get great discounts on wholesale. If you're looking for quality wigs, extensions, and accessories. Mithu Brothers are the way to go.
3. Indian Remy Hair Extensions

Indian Remy Hair Extensions have been a wig supplier from India for the past few years. They have a wide customer base all over the world because of their quality, customer service, and shipping times. You can get your products internationally within 5-7 working days. And the discounts on their websites can go up to 60%. They offer men's hair systems, Remy hair extensions, and non-Remy hair extensions.
4. Adorable hair suppliers

From Adorable Hair suppliers, you can get a wide range of Indian hair supplies as well as Brazilian hair extensions. With experience working with many hair salons and extension companies worldwide, adorable hair suppliers are the go-to place for wholesale buyers. Buyers can contact them for discounts and delivery times for their shipment. 
Every hair extension is handled manually, making top-notch hairpieces to meet the diverse needs of your customers.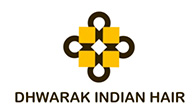 If you are a shrewd business person looking for unique stock wigs, you can be sure to find high-quality hair extensions at Dhwarak Indian Hair.
Your orders will be dispatched through either FedEx or DHL in 5 to 8 business days. You will be issued a shipping reference to track your orders.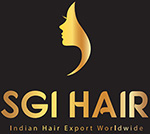 SGI hair supplies distribute a wide range of natural human hair wigs and hair extensions, a wig manufacturer in India. The total weight of the items you order is used to determine shipping rates, and shipping is done within 5-7 business days, subject to stock availability.
No matter where to wholesale, China, domestic suppliers, it is important for you to evaluate the wholesaler in detail before you decide to buy from it. Good after-sales service, responsibility, a reasonable price are the very aspects you need to consider.
If you want to wholesale wigs from China, we, Jingsourcing, can help you. We have helped some clients of us finish the wholesaling process smoothly from China.