According to Google Trends, wigs and hair extensions are popular with customers around the globe especially USA/Africa/Europe. More and more people buy wigs from online wig stores, which is very convenient. However, online stores also bring huge risks for customers such as poor quality, long shipping time, etc.
In my today's post, I will tell you what factors you need to consider when buying a wig online and a list of online stores to buy good and cheap wigs.
Attention: enough research about these websites is necessary before you choose one. We couldn't guarantee the complete legitimacy and reliability of the following recommended wig wholesalers.
1. Four aspects you need to consider when choosing a wig store
Price: This is a critical element when buying a wig online. You want to find good value for money. However, you also need to avoid deals that seem too good to be true. For example, you can get a very good quality wig at a very cheap price. Usually, these are scammers.
Reviews: Like other items, you should always check reviews of any site you want to buy from. If previous customers complained about the quality, customer service, etc., that is a red flag.
Return policy: You want to try and shop from websites that allow you to return your order. With wigs, anything can happen. It is thus always best to have the option to return or exchange.
Shipping time: Depending on your needs, you must always check the store's estimated delivery times. The faster, the better. You wouldn't want to wait 3 months just to get a wig.
2. 24 wig websites that customers in the United States like
Where do wig lovers in the US like to buy from? Check out some of the best wig websites in the region.

Amazon, a well-known website around the world, you can find various products on it including different types of wigs. Especially customers in the US like to buy wigs from the platform. It has a complete delivery and returns policy.

Walmart is USA based e-commerce platform. Compared with Amazon, although there are not so many kinds of wigs on the platform and monthly sales of wigs are not so considerable, the quality can be well ensured. As there is a stricter policy about seller recruitment, it can ensure seller's qualification. It will be more likely for you to get good quality wigs.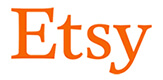 Etsy is a famous C2C website, based in America. You can buy various wigs with unique designs here, as all of the products on the platform are handmade.
If you want to purchase wigs with a unique appearance, it will be definitely a good place to buy from. It also has a good return policy. If the seller doesn't allow a return, you can apply to open a case on Etsy.

Wish app is a very popular shopping platform. You can buy different kinds of wigs here at a very competitive price. But here is an unsatisfactory point, that is the long shipping time. As most sellers on Wish are from China just like AliExpress, it will take a relatively long time to receive your order.
But you can choose suppliers providing the express shipping service or other quicker delivery ways when you buy wigs on the platform.

Shop Beauty Depot sells both human and synthetic wigs alongside other hair accessories, mainly to African American women. They have beautiful styles like ocean waves, natural hairs, super deep twists, etc., from 10 inches to 16 inches.
Shop Beauty Depot also offers competitive international shipping to various destinations in Europe, Asia, and Africa.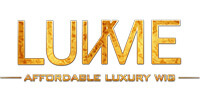 Luvme hair is a favorite for affordable luxury hair in the US. Their hair collection includes lace wigs, Virgin human hair, hair bundles, accessories, etc.
They have excellent products and customer service, which explains the hundreds of positive reviews you will find about them online.
Furthermore, customers get free shipping worldwide for orders over $19.9, which is quite an affordable threshold.


Sams Beauty is a great store to find natural-looking wigs in various styles and at affordable prices.  The store also carries human and synthetic hair extensions as well as accessories.
They accept returns, provided the products are in good condition. With reputable shipping companies like FEDEX, you are guaranteed fast delivery after a processing time of about 1-4 business days. So, it's definitely a store to check out.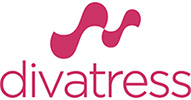 Like the name, Divatress aims to make you feel like a diva. It is an excellent and reliable wig store, mainly catering to African American buyers. Both human and synthetic hair is available in natural and lace materials.
Diva tress is also famous for its affordable shipping in and outside the US and great customer service. When you sign up for an account, they also give you a 10% discount on your purchase.

The wig company is one of the oldest wig retailers in the industry. They provide quality wigs in numerous styles and colors, as well as extensions.
Their customer support is top-notch, so you can reach them by email or phone anytime. The wig company has pretty flexible shipping options.

Mayvenn brings some of the best customer services you'll find in the industry. They have both wigs and extensions in various textures and styles, like lace fronts, closures, short and long hair, etc.
Better still, you can get a great stylist to help you install the hair. On top of that, you get free shipping across the US, regardless of the order quantity. Besides, you can pay more to choose the faster shipping method, priority shipping, express shipping, overnight shipping.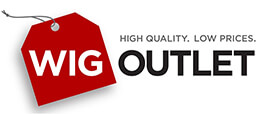 Wigs outlet is famous for its great deals on high-quality synthetic hairpieces. You can easily find synthetic pieces in different styles and materials at affordable prices. Even men's wigs are available.
Their customers praise the fast delivery times, excellent customer service, and diversity in their products. If you love hair brands, you can find some like Raquel Welch, TressAllure, etc.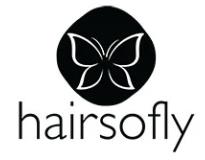 Hair So Fly Shop is a good place to buy human hair wigs. The majority of the wigs are branded with names like Bobbi Boss, Freetress Equal, among others.
Hair So Fly Shop wigs are pretty affordable, with occasional promos to give you the best deals. Customer service is also top-notch. You can reach them on the phone, by email, social media, etc.

As the name suggests, My First Wig is the go-to webiste for those who want to buy wigs for the first time. They have several easy-to-wear wigs in different styles like lace wigs, headband wigs, accessories, etc. Furthermore, the site has many tutorials that can help you get started with wigs for the first time.
It usually takes about 5-8 days to receive your order. But, if you order a custom wig, expect to receive it in 10-15 days. Within the US, shipping is free for orders above $150.

For affordable synthetic wigs,  Wig Types is a great site to consider. They have various kinds of synthetic lace wigs, hairpieces, accessories, and other salon hair products. Wig Types offers same-day delivery for orders made by 5 pm EST. And, if you order products over $69.99, you can get free shipping. Many customers love this store, as you can see from their reviews.

Elevate styles is one of the most popular wig destinations in the US. They stock almost all types of wigs, hair extensions, and accessories. So, many customers flock to it to buy lace wigs, human hair, braids, etc., of high quality.
The prices vary based on the wig you need. But, you can take advantage of their 14-day return policy if you are not satisfied. Furthermore, they offer free shipping for orders above $69 in the US.

Arda Wigs deals with showpieces, for Anime, costumes, drag queens, etc. You will find synthetic wigs in over 50 colors and styles, both long and short.
If you want to know where to buy cheap wigs, the website is a good place. There is free shipping over $75 in the US, delivered in 7 days or less. It also supports international orders, though delivery times would be higher.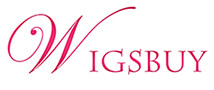 Wigsbuy offers both synthetic and human hair wigs in numerous styles. They also focus heavily on African American hair extensions, wigs, and accessories.
On Wigsbuy, you can find several shipping discounts at different times of the year, making them quite affordable. Shipping costs vary depending on how much you buy. But within the US, you can get free shipping for hair extensions and accessories orders over $39. Otherwise, you will pay $1. But you can enjoy free shipping on orders if including wigs.

Godiva secret wigs appears to have one of the largest collections of medium wigs, especially for the Caucasian market. They come in different styles and colors as well. Within the United States, standard shipping time is 5-10 business days from the time your order. 
Most wigs' prices at Godiva go upwards of $200, so it mostly appeals to those seeking high-end versatile synthetic hair wigs.

Vogue Wigs is an excellent destination for quality synthetic wigs, even from top brands. You will find top names like Raquel Welch, Rene of Paris, etc.  
Vogue wigs take a more Caucasian appeal, featuring various cuts and Western hairstyles. Depending on the wig you need, prices can be pretty high. Still, they accept returns and exchanges.
Delivery varies from shipping methods and destinations; generally, 10-day delivery time at most within US and 12-day delivery time at most for international shipping.

Wigs.com call themselves the "wig experts." Sure enough, you will find pretty much any kind of wig at various price points on their site. If you need a quality synthetic wig, you should check it out.
For support, they are available by email, phone. However, if you are buying from outside the US, expect your wig in about 14 days.
Wigs.com has a 4.5/5 rating on Trust pilot, based on about 5000 reviews, which looks pretty good.

Hair Stop & Shop is a one-stop-shop for the latest trends in natural hair wigs and extensions. They have virgin hair extensions, lace wigs, half wigs, accessories, etc. You can enjoy great deals with their items at affordable prices and free shipping over $70.
So, if you are looking for trendy hairstyles, this is the go-to store. The site is pretty simple and easy to get around. You can reach them on social media as well, where they offer additional support.

For endless options on human and synthetic hair, many African American customers visit Black Hair spray. They have various wig types and brands at different price points. Several options like lace wigs, half wigs, hair extensions like ponytails, etc., are available.
Shipping is also fast, especially within the continental US, and is free for orders above $70. From then, customers have about 30 days to either exchange the item or seek a refund.

Divas Wigs is a great place to find affordable human hair in different styles. From lace wigs to headband wigs to blonde hair, they've got it all. They do ship worldwide within 15-30 days. On the bright side, shipping is free to anywhere in the world.
Divas Wigs sells authentic wigs that their customers love like is shown in their reviews.

For the fashion-oriented buyer, Ace Wigs is the site to checkout. Ace Wigs carries several wig brands in different styles like Raquel Welch, Amore Wigs, etc. You can find human and synthetic hair, short, long wigs, etc.
Ace wigs shipping takes about 7-12 days within Alaska, Hawaii, Puerto Rico, and the Virgin Islands and up to 3 weeks internationally. They have a good exchange policy in case you change your mind and excellent customer service.
3. 8 wig websites that customers in Africa like
Online wig buying has picked up in Africa over the past years. Customers are now flocking online stores to get more options for both human and synthetic wigs. Here are some of the most popular websites you can check out.

Wow African  is a great place to find Human virgin hair. Customers love the variety and diversity that this store offers. You can find straight wigs, curly, wavy, etc.
WowAfrican also offers free shipping worldwide for orders above $89, with delivery time being 3-7 days, depending on your location.

Zando has an extensive collection of synthetic wigs. They got wigs for both men and women, including extensions and hair accessories.
The store also carries urban brand wigs like BLKT, Zury Sis, among others. Their wigs come in natural textures that blend well with Afro Kinky hair.
This website also enjoys numerous good reviews, especially on social media, which can help you make your choice.
You can shop for high-quality synthetic wigs at affordable prices. They ship internationally as well, although the shipping times can be up to 46 days.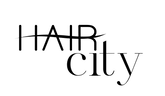 HairCity is an excellent wigs store based in South Africa. They offer multiple lace wigs options such as closures, lace front, and headband wigs. Shipping times are as short as 1-4 days within the country.
Their website is quite simple to use. So, you can find what you need at affordable prices and much easier. Also, HairCity allows you to buy wigs on credit and pay over a few months.

Style diva is a reliable store for wigs and bundles of different styles. They also ship to other African countries like Zambia, Lesotho, Namibia, and others. Within South Africa, shipping is free for orders up to 599 Rand. Delivery is also relatively fast compared to other stores.
From Style Diva, you can buy numerous wig styles like wavy, straight, curls, Brazilian, Peruvian hair, and others. The store also has a knowledge section that answers questions you may have about hair care.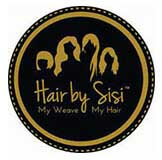 Hair by Sisi claims to stock the best quality hair in South Africa. Customers seem to love this store because of the authentic 100% human hair, which can be tricky to find in other stores.
You can shop for different hair types like Peruvian, Indian, Malaysian, etc. The site also carries hair extensions and accessories.
Since some of the pieces are pretty pricey, Hair by Sisi allows customers to pay for their hair in a maximum of 3 installments.

Human Hair Nigeria is the "number one store for 100% human hair" in Nigeria. They have popular human wig styles, including lace wigs and hair extensions too. Some of these human hair types include Brazilian Hair, Peruvian, Malaysian hair, etc.
Human Hair Nigeria ships both locally and internationally. Furthermore, you can view the site in over 7 languages and pricing in over 15 currencies, including the USD and Pound sterling.

Wigs ZA is the place to go for European wig styles in Africa. They carry a wide range of Eurasian hair in blonde and other hair types as well as accessories. It is mostly 100% human hair and therefore has higher prices as well.
The site allows for returns and exchanges and has excellent customer service as well. So, if you are looking for top-quality blonde hair and the like, you should check it out.

XRS Beauty delivers natural-looking human hair wigs. This company is known for its ' New Clear Lace & Clean Melted Hairline Wigs' which offer you a flawless hair installation.
In addition to human hair wigs with normal density, they also offer high-density wig from 180% to 250%. For females who are fond of glam hair, XRS Beauty Hair could be a go-to Brand.
This company uses FedEx as its default shipping, so you can expect fast shipping from 4 to 7 business days for its stock orders. The average order value of this company is around $400 which is not cheap, but their return policies can be applicable as long as you keep the hair in its original condition.
4. 7 wig websites that customers in Europe like
There are multiple options for wig lovers available, check the list below.

AliExpress, a famous Chinese B2C website, is popular around the world, especially in Europe. Moreover, most wigs globally are from China, so you can buy various wigs at a very competitive price here including lace wigs, frontal wigs, etc.

Simply Wigs is the home of human hair in the UK. You will find several human hair wig types, including lace fronts, monofilament wigs, short, long, curly, etc. The site takes a Caucasian theme. So, most of the products are blonde, brown, and the like.
Simply wigs also ship to countries outside the UK, starting at a rate of £19.95 depending on the destination. You can get free delivery or pay up to £5.95 depending on your shipping options within the UK.
Annabelle's wigs is a reliable retailer for women's wigs and hair extensions. They sell primarily synthetic wigs, which come in various sizes, textures, and colors. So, most customers use this store for casual wigs, cosplay, etc. The pieces are relatively cheap, which is a plus.
Also, if you aren't satisfied with the wig, you can always return it within 7 days and get a full refund. Check out the store.

Joseph's wigs is an ideal destination for all things wigs in the UK. They have everything, from women to men's wigs, accessories, hairpieces, name it. The site has options to shop by brand, colors, hair length, price, etc.
Although the prices are slightly on the high end, Joseph's wigs guarantee high quality. And, if you buy items over £100, you get free delivery in the UK.
The site's blog is also a great place to find information on various hair-related issues.

Easi wigs offer an extensive range of human and synthetic wigs. Their vision is to provide beautiful alternative hairpieces for people with hair loss and other similar issues.
So, their wigs come in various styles and colors. If you need a unique color, they can have it custom-made. They offer free shipping on all orders over $150 and a $9.95 flat rate on others.  
Easy wigs also carry popular brands like Belle Tress and Ellen Willie.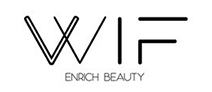 Wig is Fashion features an affordable synthetic and human hair wigs collection. Many buyers flock to this store because of the versatility it has with its products.
The wig is Fashion also ensures a seamless shipping process. They send you a tracking number to keep track of your package, which typically arrives in 5-20 days, depending on where you are in the world.
The shipping rates vary from destinations, about £7.5 within the UK to about £23 for international buyers. The more wigs you buy, the cheaper the shipping fees.

Natural Image wigs guarantee the finest pieces from reputable suppliers. This is why a lot of wig lovers flock to this store. They have an endless collection of wigs in different price ranges, colors, lengths, styles, etc.
The store also has "Trusted store badges," which indicate that they are a reputable place to shop. Unlike most online stores, Natural Image wigs provide rather a good customer service via emails, phone, and even social media. You could check it out.
5. Websites that customers in Southeast Asia like

Shopee is the leading online shopping platform in Southeast Asia countries. There are always many promotional coupons on the platform, so you can buy wigs at a very competitive price here.
When you log in to the website, you need to choose the region first. It also provides a free shipping service for you only your order meets the program's requirement.
There are still many sites sell wigs, I just list some websites you can try to get high-quality human or synthetic wigs in the US, Europe, and Africa. It is vital to buy wigs from these sites with a good reputation and good after-sale services, so you don't get cheated and get into after-sales trouble.
For the best quality wigs from China for resale, Jingsourcing can help. We connect you to the best suppliers, so you get great products at competitive prices.