China is the world's largest manufacturer and exporter of pet supplies, accounting for approximately 50% of the global pet supply export. China also has a large number of production factories and suppliers, so the prices of pet supplies are relatively low. In this article, I will provide you with some basic information on how to import pet supplies from China.
Pet supplies categories and manufacturers in China
Pet supplies made in China have lots of categories, and I divide them into the following forms by types and manufacturing areas.
Pet toys
Nowadays, pet toys come in a wide range of items, similar to children's toys. Moreover, each type of pet has its own suitable toys, such as small play gyms for hamsters and balls for cats. Due to intense market competition, innovative pet toys are becoming a trend, such as combining cat teasers with turntables.
An example of such a product is below. It not only allows cats to play with the teaser wand by, but also enables them to play with rolling balls, providing a lot of fun for cats themselves.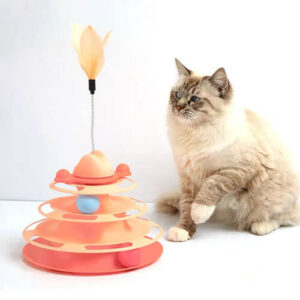 Due to the wide variety of toy categories, China's pet toy industrial clusters get scattered. Guangdong produces various types of pet toys, while Jiangsu and Zhejiang mostly produce dog chew toys. It is worth noting that Wenzhou in Zhejiang mainly manufactures cotton rope toys.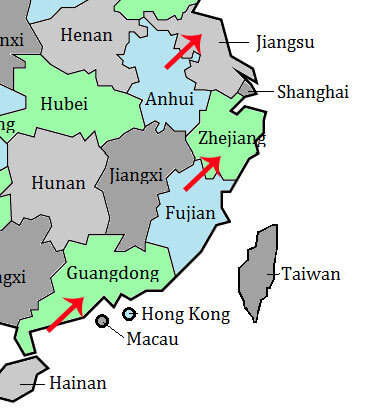 Daily consumables
Most people consider pets as family members. It leads a detail categorization of pets' daily necessities, and people have higher demands on them. So the pet product market has great potential. Many Amazon sellers choose specific pet accessories to run their businesses.
The daily consumables of pets mainly include
Pet accessories
This category has a variety of materials, and they are lightweight, aiming to reduce the wearing burden on pets and not affect their activities. Common items include collars, automatic retractable leashes, dog tags, pet strollers, etc. Many collars or leashes are made with luminous material, which is convenient for walking pets at night, especially for dogs.
Devices for food and cleaning
Currently, this category is developing towards a trend of intelligence, such as automatic feeders, smart litter boxes, automatic water dispensers, etc. Most products get powered by electricity and some can also use batteries. For these products, pet owners focus on whether they are safe and easy to clean.
Beddings
It mainly includes pet cages, nests, blankets, etc. There are many materials for making these items, such as bamboo, plush, rattan, etc. You can customize these items to make them unique, such as by designing interesting shapes or printing attractive patterns.
Products for cleaning
Many people regularly give their pets a bath or cleaning, and use up something frequently, like pet shampoo, fur conditioner, toothbrushes, towels, and so on. When sourcing these items, you can customize the product packaging. It allows you to print interesting patterns and logos to make your products unique.
Beauty tools
This category has household and commercial types like those in pet grooming salons. Commonly used products include pet hair dryers, nail clippers, and pet hair clippers. Due to the different hair and skin structure of pets compared to humans, when designing products such as combs, it is necessary to add protective particles at the end of the bristles, or the air cushion needs to be soft enough.
These products mainly cluster in Zhejiang, Tianjin, Shandong, and Hebei. Among them, Zhejiang has the most complete industrial chain and also has a group of leading pet product manufacturing enterprises.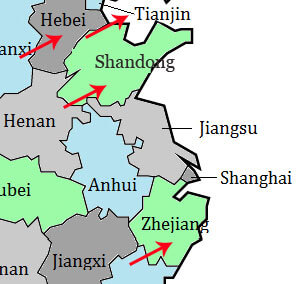 Pet clothes
Pet clothes are another popular category of goods imported from China. Since pet clothing is considered a fast-moving consumer good for pet owners, they tend to prefer purchasing it frequently rather than choosing expensive ones. Like human clothes, pet clothes also need to consider comfort, practicality, and safety. The most popular pet clothes include jumpsuits, raincoats, and jackets.
This category mainly cluster in Fujian, Zhejiang, Jiangsu, and Henan provinces, where produced products follow the latest fashion trends.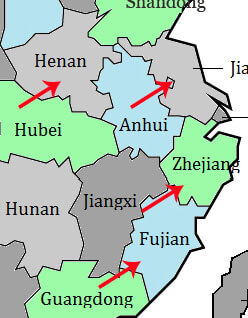 Pet food
Pet food is always a concern for pet owners. In addition to ensuring food safety, owners also focus on nutritional value. Therefore, in addition to prescription food, canned food, and snacks, pet food also contains nutritional supplements such as probiotics and calcium tablets.
Nanhe district in Xingtai, Hebei has the most developed pet food industry. It is the largest and most concentrated production base of pet food in China, known as the "hometown of Chinese pet food". Other manufacturers get distributed in Shandong, Anhui, Zhejiang, and Sichuan.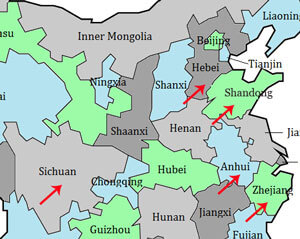 Pet medicines
Chinese pet medicines are mostly used to treat diseases in cats and dogs. Due to a later start, most companies don't have large scales, and the majority are concentrated in the northern, southern, and eastern regions of China.
Outsmart your competitors with Jingsourcing
Jingsourcing receives several hundreds of orders for the customization of pet items every year. We are experienced in dealing with these orders. Most of our clients are eCommerce sellers and established enterprises that sell in the US and EU markets. We can help you
Build good relationships with verified manufacturers
If you want to find suppliers by yourself, it will take a lot of time and effort to confirm whether they are professional and located in the industrial cluster of your target products. The entire communication process will be complex and lengthy.
Jingsourcing has many long-term cooperative factories specializing in pet supplies. All of them are located in the industrial clusters I mentioned above. They are experienced in dealing with US and EU orders, and hold good aesthetic fashions. And they all pass our strict factory audits.
We can quickly select suppliers from our supplier database that meet your requirements and communicate with them on your behalf. This will save you a lot of effort and time.
Refine Samples until they fulfill your needs
If you want to customize or make some modifications to existing products, we can offer practical solutions to realize your complex ideas, even if you order several hundred pieces. We will make samples according to your requirements, only after fully understanding your needs. If you are not satisfied, you can continue to ask for modifications. We will provide your feedback to the factory and keep following up on sample production until the PP sample is confirmed.
Keep production on track for a seamless process
Once the final sample has been approved, it's time to place your order and conduct mass production. We will monitor the entire production process and can push the factory for progress if necessary. If you require, we can also randomly sample a few pieces from the production line to ensure that they are consistent with the approved PP sample.
After bulk production is completed, we can provide flexible quality inspection based on your priorities as required.
Efficient shipping solutions for international delivery
We have long-term cooperative freight forwarders. Regardless of the transportation type, we can flexibly arrange it for you and help you obtain a competitive price. Additionally, we can deliver the goods directly to your specified location as per your request.
Considerations when importing pet supplies from China
Certificates and safety are the biggest considerations when you import pet supplies from China, and different countries have different required standards for imported toys. Because pets frequently get in contact with children, most pet supplies are certified to the same standards as children's products.
Here's some certification required by US and EU for pet products.
The United States safety regulations for pet supplies
When importing pet products from China, such as cat beds and cat toys, CPC certification is required. It consists of CPSIA (testing for lead and phthalates) and ASTM F963 (toy safety testing). It is important to note that the CPC certificate must be issued by a third-party testing laboratory approved by the Consumer Product Safety Committee (CPSC).
If the pet toy is electric, such as a pet training device, FCC certification is also required. For pet food and medication entering the US, FDA filing and registration are needed.
EU safety regulations for pet products
In the EU, CE certification and REACH compliance are mandatory for almost every pet product, such as cat litter and pet shampoo.
EN71 safety testing is also a must for pet toys. If you are importing electronic pet toys or items like pet water dispensers, a RoHS certification is required.
If you need more specific information about these requirements, you can seek assistance from your agents.
Start with Jingsourcing to import pet supplies from China.