There are many kinds of toys with various materials on the market. Different materials lead to different processes used in toy production.
How to make plastic toys in a factory?
You can find plastic toys of various shapes and sizes in daily life. Since they merely adjust shapes, you may think the production is easy. But in fact, it requires modifying or opening molds, which costs a lot. Molding is very vital when making plastic toys. The most-used molding techniques are injection molding, blow molding, rotational molding, and vacuum thermoforming. Let's check these productions with videos. You will easily understand them.
Injection molding
Here I take the plastic toy car for example to show you how it gets manufactured by injection molding. It puts raw materials in the injection machine first. Then the raw materials melt, cool in the mold, and solidify into the shape you want. During this process, heat and high pressure are very important.
This technique features short molding time, high production efficiency, and precise dimensions. It gets widely used in plastic toy making, especially for blind box dolls. And other examples include LEGO bricks, swing cars, toy guns, etc. Injection molding is also helpful to manufacture metal parts of toys, such as screws on toy cars.
Blow molding
Blow molding is mainly for making hollow plastic toys. Same as injection molding, it also needs to melt raw materials first. But then it makes the melting materials into a tube shape, injects air in, and cools to get the desired toy shapes. Here I take the plastic banana for example. You can find how it is manufactured with blow molding in the video.
The precision of blow molding products is not as high as that of injection molding products. Blow molding is suitable for making one-piece toys with complex or irregular shapes. Typical examples are carousels and slides in playgrounds, spherical toys, table and chair toys, and other types of toys.
Rotational molding
Like blow molding, rotational molding can also be used to make hollow toys, like toy bumper cars. In this molding process, raw materials melt at high temperatures and get shaped by rotation in the molds. Here is a rotational molding kid toy production video for your reference.
Compare to blow molding, rotational molding doesn't need to inject air in. This technique features low equipment costs, high production speed, and simple production processes. But it lacks less accuracy in product thickness, weight, and quality. Rotational molding gets widely used in game rollers, small seesaws, gashapon machines, etc.
Vacuum thermoforming
Different from the above three techniques, vacuum thermoforming is to heat the flat hard plastic sheet to be soft, then use the vacuum to absorb it on the surface of the mold, and solidify the shape you want by cooling. Here is a vacuum thermoforming toy production video for your reference.
The vacuum thermoforming features fast molding speed and high efficiency. The molds are always copper molds and aluminum molds. Copper molds get more commonly used than aluminum molds, which also costs less. This technique mostly makes toy masks. Also, toy factories use it to produce toy packaging and toy shells, like shells of toy go-karts.
After the plastic toys or parts get formed through the above process, patterns and logos get applied by painting or methods like screen printing. Then toy factories assemble the parts to get the finished products.
Rubber toy manufacturing process
This process is similar to that of plastic toys. It also forms various shapes by injection molding machines. Here is a rubber kid toy production video for your reference.
The main differences are in
Raw materials of rubber toys get processed. The processing helps the raw rubber much easier to be made in various shapes. And it gives the raw rubber various properties by adding different mixtures.
After shaping, rubber toys need vulcanization for good performance and durability.
How are stuffed animals made in a factory?
The production of plushies is easy. It doesn't need to open molds, which means it saves a lot of money. It includes the following 5 steps.
Fabric cutting
It always uses machines to cut fabrics for every part.
Pattern printing on fabric
There are three commonly used pattern-making techniques in plush toys.
Machine embroidery
It suits small-area patterns, like eyes. It can enhance the 3D look.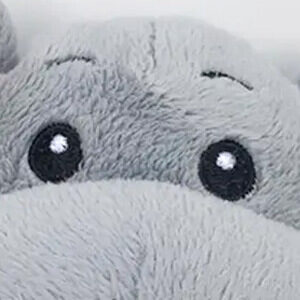 Screen printing
It is suitable for simple patterns with fewer colors. It is the cheapest way.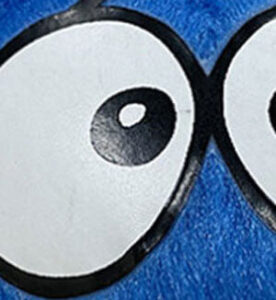 Heat transfer printing
It is suitable for complex patterns with multiple colors and gradient colors.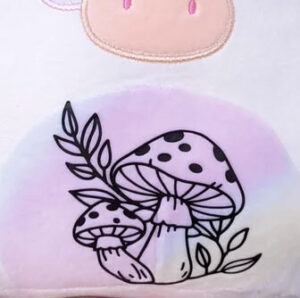 Sewing fabric
Except for a place for stuffing, all other pieces will get sewn together. This is the most important process in the whole production, because it directly affects the roundness of the plushies.
Stuffing plush toys
There are many kinds of stuffing materials for plush toys, such as PP cotton. Now toy manufacturers use machines to fill, which is more uniform and efficient than manual filling.
Final sewing
After stuffing, it needs to be hand-stitched to complete the finished product.
When customizing plushies, the key point is to 100% reproduce your designs. In real business, the proto sample undergoes many modifications to meet your standards. It requires manufacturers to have dealt with many custom plushies orders in your target market, who will be familiar with aesthetic fashions.
We have 200+ plush toy factories. They are experienced in US and EU orders. Many of them are not on Alibaba, and you can't easily find them.
Get started with JIngsourcing.
Wooden toy manufacturing process
Since wooden toys are made of raw wood, the production process will be different from other toys. It mainly includes the following process.
Drying
All wood should get dried before manufacturing, which prevents the wooden toys from getting mildewed.
Cutting and shaping
After drying, use machines like laser cutting to cut the wood into pieces of suitable sizes, then process them into toy shapes. These uncolored shapes are called "blanks".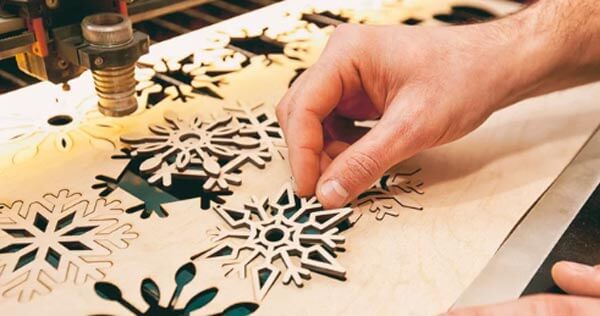 Sanding
When finishing the shapes, all blank wooden toy pieces should go through a sanding process to get rid of all the burs and be perfectly smooth for the following coating process.
Coating
Most toy factories paint more than one layer, ensuring a nice finish and good adhesion. After each layer of coating, toy factories also sand the pieces for the next layer of coating, until the final layer of finish gets completed.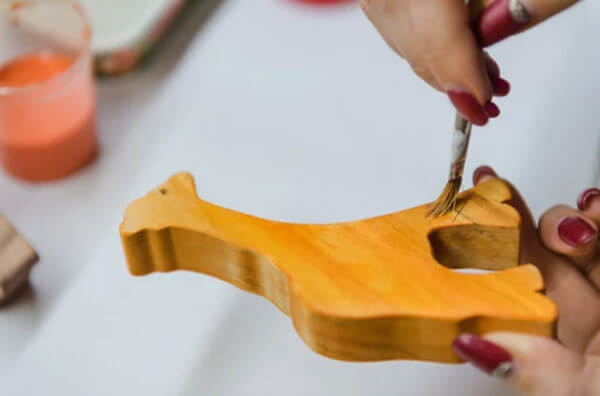 Pattern making
After finishing the above steps, toy factories make your desired patterns by adopting suitable techniques, such as screen printing, heat transfer printing, engraving, etc.
After the above processes get completed, wooden toys can be assembled if needed, and then packaged for shipping.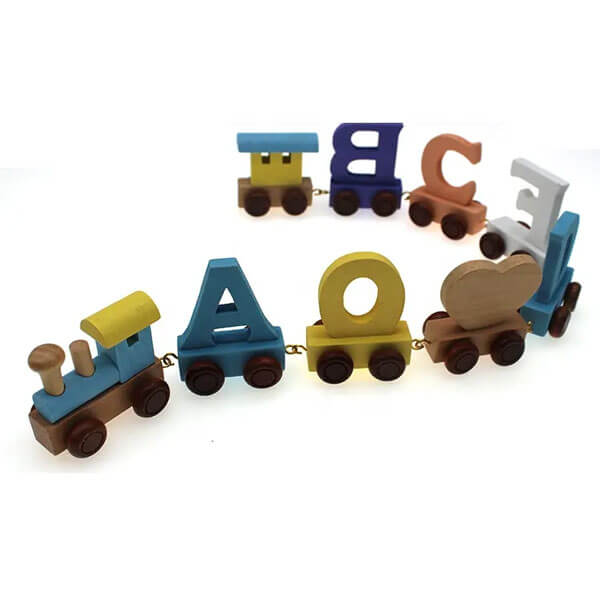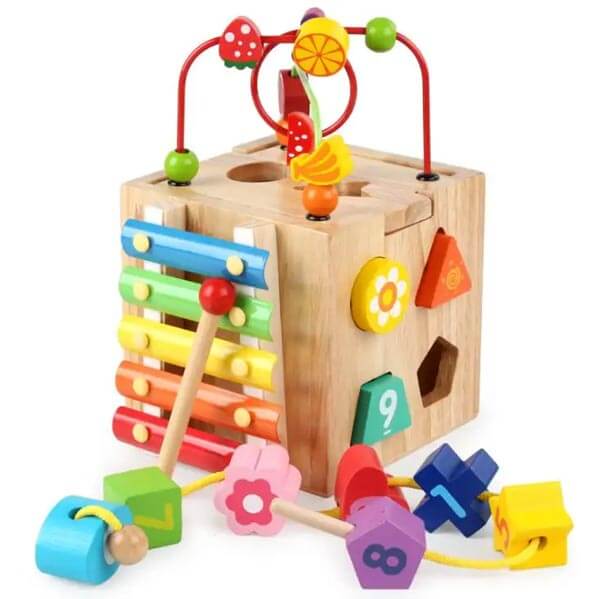 Choose Jingsourcing for your toy custom and manufacturing in China
Based in Yiwu, the major toy industrial city, we have 17+ years of experience in the toy industry. So far, Jingsourcing has helped 1000+ clients wholesale or customize a wide range of toys from China. Most of them are eCommerce sellers and established enterprises that sell in the US and EU markets.
We have 200+ cooperative factories specializing in toy production with perfect workmanship. All of them have passed our strict factory audits and are experienced in EU & US orders. They are pretty familiar with aesthetic fashions and have toy certificates like EN71, CPSIA, ASTM, etc.
Furthermore, we're truly getting all the details right and perfect. For example, we follow up on production to make sure your toys are produced as required. After mass production, we will also arrange general and full inspection services as required, ensuring the toys' quality before shipping out of China. This is why our clients are satisfied with our toys and place reorders.
In addition, we excel in complex toy customization projects. Not all suppliers can handle your project, especially when your MOQ is low. We can offer practical solutions to realize your complex customization, even if you order several hundred pieces. And recently we are making toy animation figures for a well-known animation company.
Source your premium toys.