There are a lot of factors to consider when it comes to choosing toy stuffing materials.
In this guide, we'll talk about all the different types of materials and alternatives that can be used as well as their pros and cons.
What Matters When Choosing Toy Stuffing Materials?
There are several types of toy stuffing materials. You can choose any material that best suits your needs, but you should always consider safety standards and the quality of the product.
Some people use recycled polyester for their plush toys because it is cheap to purchase or find around them. However, this type of material may irritate some children's skin.
That said, the following are some of the factors that are generally considered when choosing a toy stuffing material:
This is a must-consider factor because you do not want your loved ones to get a stuffed toy that will cause them allergies. Additionally, toy manufacturers should also follow safety standards to avoid producing defective toy products.
Reputable firms are likely to produce high-quality toy products, so you should consider looking for toys that are made by reliable manufacturers. You should also read product reviews before making a purchase so as not to waste your money on low-quality ones.
The quality of the filling material also affects the overall quality of the toy. It should be able to fill up all areas inside a stuffed toy so as not to leave empty spaces for children's fingers or parts of their skin to get stuck in it.
As explained earlier, there are several types of toy stuffing materials, each with its own set of properties that may or may not suit your needs.
For example, if you are making a stuffed toy for children under three years old, it is best to avoid polyester because this material can cause choking hazards due to the tiny pieces it tends to shed off over time.
This goes to the manufacturers as well. Some toy stuffers rely on polyester materials because they are cheap to purchase. However, this may affect the overall quality of the product that you are selling or giving away as a gift.
Length of Filling Material Usage
While most companies will say that their product has a long lifespan, you should always consider the risk of having your toy stuffers deflated by children.
In order to prevent this from happening, find out if the supplier offers replacement filling materials so as not to have your money wasted when replacing them in case they get damaged or lost.
You can also check warranty terms in case you get defective toy products. Some suppliers may provide free replacement stuffing materials for several years after the purchase of their products, but this is not always true.
Test and Certifications Related to Toy Stuffing Materials
Like most products, toy stuffing materials also come with certifications or test reports. Here are some of the most common tests for toy stuffing materials:
Chemical testing determines the soluble migration levels of eight distinct heavy metals. The materials being tested are usually the ones used on the stuffed toys' substrates and surface coatings.
The toy stuffing materials must not release any of these heavy metals:
Flammability tests are designed to measure how fast a stuffed toy catches fire. It's crucial because the materials used in toys must not produce any flames or toxic gases when exposed to open flame.
According to the U.S. Stuffed Toy Regulations and Labeling Requirements, the ideal burn rate should be less than or equal to 0.1 square inches. Anything higher could pose serious risks to children.
Mechanical testing includes measurements on tearing, stiffness and tensile strength. The tearing test determines how much force is needed to tear a toy stuffing material into two halves using only hands. The goal of the test is to ensure that toys are not easily torn apart by children during play time.
The stiffness test determines how much weight a toy stuffing material can hold when placed between two parallel plates.
The tensile strength test determines how much force is required to stretch a toy stuffing material until it tears. The goal of the test is to ensure that toys are not easily torn apart by children during play time.
Children's Product Certificate
In the U.S., toy stuffing materials that do not have a Children's Product Certificate cannot be sold or imported into any states. The certificate is issued by third-party testing and certification companies like:
UL (Underwriters Laboratories, Inc.)
CPSA (Consumer Product Safety Association)
ASTM International (American Society for Testing and Materials)
GMP (Good Manufacturing Practice Certification Program)
Toy stuffing materials that don't have a Children's Product Certificate usually contain heavy metals and do not meet flammability requirements. That means they can cause serious harm to children in the event of an accident such as fire, choking or poisoning.
Different Toy Stuffing Materials
The most common toy stuffing materials are organic in nature. These materials include cotton, wool and cotton-polyester blend fibers that can be found in clothing or towels.
In addition to being easy on the skin of children, these types of toy stuffing material also have a great durability factor because they do not easily lose their shape nor get damaged from regular machine washing.
Eco-friendly Toy Stuffing
Eco-friendly toy stuffing materials are made from recycled material including waste products. These materials may causer allergies to children who have sensitive skin.
However, eco-friendly toy stuffing is a great choice in terms of creating toys that do not harm the environment and help to save landfill space by recycling waste product items.
While organic toy stuffing material is the most common, synthetic toy stuffing materials are also commonly used. These materials are easy to clean, machine washable and do not lose their shape easily. They also work well with many different types of toy stuffing projects.
Common Types of Toy Stuffing Materials
The following are some of the most common types of toy stuffing materials: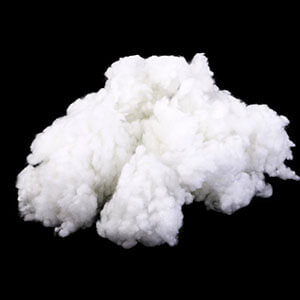 This material is usually affordable and can be easily found around recycled facilities. Its main disadvantage is the tendency to shed polyester fibers over time.
Some manufacturers have tried using microbeads instead of regular stuffing materials in order to avoid this problem, but there are still some issues regarding choking hazards that they can cause if children ingest them too often.
Plus, most products made with microbeads tend to lose their shape when exposed to high temperatures, so they are not ideal for items that require washing.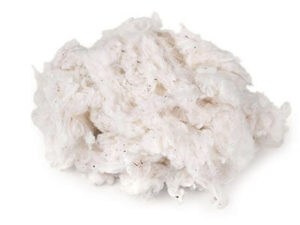 This is the most widely used toy stuffing material in commercial toys because it does not cause any choking hazards even if children ingest a small piece of cotton. It also comes with various textures and fibers which makes it comfortable for children to play with.
However, cotton has a tendency to clump together when used in big quantities. This can make your toy stuffer deflate over time if it is not placed inside an additional layer of polyester stuffing materials.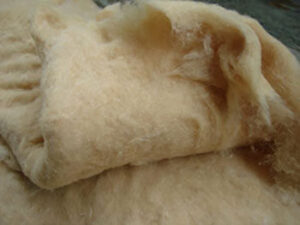 This is a great toy stuffing material. It's made from 100% all natural products, and is very soft for your baby to play with. However, you can still find bamboo toy stuffing material mixed with other materials, like cotton or hemp.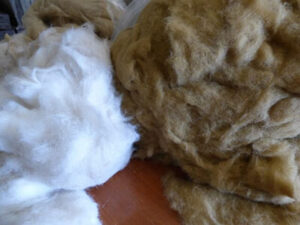 Mohair is a material that comes from the hair of goats, and it's very soft. It can be found as toy stuffing or as an alternative to wool in textile products.
This is because it's made of high quality. It's fire-resistant, hypoallergenic, antibacterial. As a result, it makes toys stronger and heavier than polyester toy stuffing.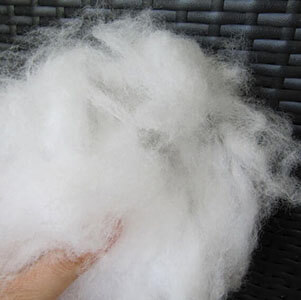 Corn toy stuffing is made from 100% natural corn, which makes it one of the newest eco-friendly toy stuffing materials on the market.
Corn starch sugars are used to make fibers. This is ideal for small toys because it is light in weight, hypoallergenic, and machine washable. It's costly, but it's completely biodegradable.
10 Ideas for Toy Stuffing Alternatives
Toys are often stuffed with cotton, polyester stuffing or other materials. There are many toy stuffing alternatives that can be used instead of the most common ones.
Here are ten ideas for toy stuffing alternatives:
1. Straws, Paper or Plastic Bags
Straws, paper or plastic bags can be used to stuff small toys. They also have the advantage of being machine washable and reusable for a longer time than cotton stuffing material.
Please note that very thin straws may not hold up well in the washing machine and could tear into shreds during a cycle.
2. Stuffed Animal Pellets
Pellets of polyester stuffing, often referred to as stuffed animal pellets, are a toy stuffing material that is safe for children and pets. It is an alternative to using plastic bags or paper because the pellet filling will not be ripped apart by a washing machine cycle.
Another safe option to stuff toys with shredded paper. This will allow children to add more stuffing as the toy gets older and they have a chance to learn about recycling.
This is an inexpensive way to stuff toys that can also be reused from year-to-year or during playtime with friends.
Kapok fiber is a material that was traditionally used to stuff pillows and quilts, but it has since been replaced by polyester or cotton stuffing. Kapok fibers are environmentally friendly because they come from the seed pods of native trees in South America and Southeast Asia.
These seeds can be harvested without cutting down any additional forested land.
Recycled fluff is a toy stuffing material that has been made from discarded items like pillows and comforters.
This is an eco-friendly stuffing version of polyester stuffing because recycling household materials keeps them out of landfills and saves energy by reusing the fibers.
These toy stuffing alternatives are a great choice for children with allergies or parents looking to only use organic materials in the home. Buckwheat hulls have been used as pillow filling materials for centuries.
The hulls are still stuffed into pillows today because they offer a firm, solid support.
One alternative to using polyester toy stuffing is dried lavender, which works best for stuffed animals or dolls. It's so beneficial because it not only adds a pleasing scent but also fights against dust mites and bed bugs.
If you're looking for toy stuffing alternatives, acrylic yarn is another great choice. It's soft and easy to use; all you have to do is cut the length of the fiber that matches the size of your stuffed animal or doll.
Frequently Asked Questions about Toy Stuffing Materials
What is the Best Stuffing for Soft Toys?
This depends on the manufacturer's expectations. Toy stuffing should be soft enough to allow a child to cuddle the toy without experiencing any discomfort. Also, it shouldn't be loose enough that it could be pulled out accidentally or too easily.
Can I Use Rice to Stuff Toys?
Yes, you can use rice to stuff toys, but it's not really recommended. In fact, rice is often used to fill pillows, plush toys, and voodoo dolls. However, you should use something that is hypoallergenic instead of rice, like polyester fiberfill or even cheesecloth. This is because rice can mold and become contaminated after a while. It will also attract bugs over time.
What Can I Use Instead of Polyfill?
Polyfill is one of the best toy stuffing materials around. It is very soft, and perfect for little ones to snuggle with. But it isn't the only option around! There are many plush toys with different kinds of filling. Here are some great alternatives to polyfill stuffing:
Beans
Corn
Soy Fiber Fill
Organic Cotton
Scraps
No. Poly pellets are completely safe and non-toxic. Additionally, these stuffing materials are safe to wash and can be put through a normal washer and dryer.
What is the Best Way to Stuff a Toy?
We recommend that you use loose filling instead of preformed shapes like pellets. This makes it easier for your child to see what is inside each toy. It also gives them more control over the toy stuffing process.
Final Words
We are Jingsourcing, a leading sourcing company based in China. Starting in 2015, we've helped thousands of business owners import all kinds of toys from China at competitive prices. If you need help in customizing and wholesale toys from China, please don't hesitate to CONTACT US.