As one of the necessities of life for girls, the bra can be a profitable commodity in the long run. It might have already occurred to you to make it a business by selling customized bras, but the lack of bra industry knowledge holding you back time and again.
If you want to enter the bras industry, you should have a basic understanding of what make up bras, how the underwear is produced, and how to design the package for the underwear.
So the first step you should take is to learn what is the stuff that makes up the bras like fabrics and accessories. As we receive a dozen of clients ordering customized bras every year, we have a good understanding of the process of bra production. So we created this guide to give you a general idea of materials needed for bras.  If you are a newbie in this field, do not miss it. 
1.The Most Common Fabrics for Bras
Bras have thousands of different styles. We can roughly divide them into three broad categories. 
Comfortable Bras: High absorbent ability and breathability

Functional Bras:Gathering and shaping the breast

Sexy Lingerie:Emphasizing visual beauty
It demands different fabrics to meet the different bra design purposes. Generally we can divide the fabrics into natural and synthetic fabrics. Both categories have their own advantages and shortcomings. Most natural fibers are comfortable but fragile and lack of intensity,and  most synthetic fibers are always solid but are of harsh touch and poor water impermeability.  Let's dive in to take a close look at those different fabrics.
Natural Fibers
Cotton:

Cotton, a kind of plant fiber,  is the most common fiber for fabrics.

 It has 2 varieties- white cotton and colored cotton varieties. Usually colored cotton is brown and green.
a.Advantages of pure cotton fabrics
High moisture absorption ability and breathability

Soft-touch

Healthy and eco-friendly
b. Shortcomings of pure cotton fabrics
Easy to shrink and deform

Easy to pill
c. Application
As the pure cotton fabric is not strong enough to support and gather the breast tight, it is usually not a good choice for functional bras like a sports bra, or push up bra.
For the high moisture absorption ability and breathability of cotton, it is a good fabric for nursing bras, maternity bras, and daily panties. And most linings of bras are made from cotton.
Modal:

Modal is cellulose fiber extracted from European beech and developed by Austria Lanjing company.
a. Advantages
 Model and cotton are both plant fibers, so they share some certain properties. Both fabrics are soft and comfortable, healthy and eco-friendly. Besides, the moisture absorption ability of Modal is even 50% higher than cotton.

Modal has the shine and vertical sense,  it feels more smooth and soft than cotton, so the price of Modal is higher than cotton.

Wrinkle-free
b. Shortcomings
weak intensity, easy to deform
c. Application
Modal is not solid and strong enough for gathering and shaping bras. But as modal is quite soft elastic,  it is a good choice for bras that take comfortable as a selling point.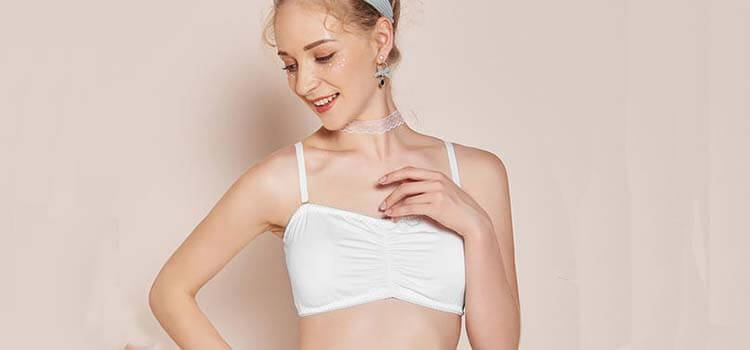 Silk:

Silk, a kind of protein fiber, is honored as " Fiber Queen"  for its unique properties.
a. Advantages 
Silk has a unique soft shine and sense of vertical, highlighting the noble temperament. Its

texture and perception are more upscale.

Smooth and soft-touch

Breathable and sweat absorbable
b. Shortcomings
Easy to winkle

Fragile, need to be taken care of carefully, and can not be washed by washing machine.

Can not be dried by sunlight or drying machine, should be air-dried in the shade.
c. Application
Silk can be used on bra for an elegant and advanced look. Silk bras lay more stress on aesthetics and comfort but not gathering or shaping function.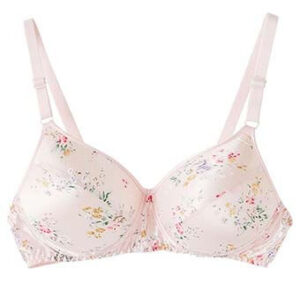 Synthetic Fiber
1.Spandex- Lycra: Spandex is a high elastic synthetic fiber, it has many varieties. The most popular variety of spandex is-Lycra.
a.Advantages of lycra 
The obvious feature of lycra is its outstanding elasticity.

More solid than pure natural fabrics, not easy to deform or winkle.

High elasticity, provide proper support and restraint for breast.
b.Shortcomings 
Poor moist absorption ability
c.Application
For the superelasticity of lycra, it cannot be woven into fabrics alone. 5%-10% lycra is usually blended in other synthetic or natural fibers (such as silk, cotton, nylon, etc.) to increase the elasticity of the fabric.
For example, cotton-lycra blended fabric combines the breathability and moisture absorption ability of cotton and the high elasticity and intensity of lycra. Although the price is higher than pure cotton fabric, this kind of blended fabric is still very popular in the fabric market.
2.Nylon:Nylon, the earliest synthetic fiber in the world, is also named Polyamind.
a. Advantages
The most solid fabric among all of the fabrics, it is wear-resisting.

Not easy to deform or winkle.

Easy to wash and dry.

The weight is light
b.Shortcomings
Poor moisture absorption ability and breathability

Easy to turn yellow under the exposure to the sunlight
c.Application
The elasticity and intensity of nylon make it a good fabric for sports bras, the nylon fabric can hold the breast firmly while exercising.  You will notice there are quite an amount of sports bras in the market that are made from nylon fabric. 
3. Terylene: Chemical name  Polyester, the simplest crafts of terylene among the three synthetic fibers make its price cheaper.
a. Advantages:
Solid, the intensity is second only to the best wear resistance-Nylon

Not easy to winkle

Won't change color under the sunlight exposure

Easy to wash and dry
b. Shortcomings:
Relatively rough  touch comparing to nylon fabric

Poor ventilation and sweat absorption

Easy to generate a static charge
c.Application
Nylon and Terylene are of poor air permeability and moisture absorption ability. However, their intensity of nylon and terylene make them the first choice for a bra to achieve the effect of gathering and shaping.
For example,both nylon and terylene are widely used in the production of sports bras. If you do a little research on this, you will find most sports bras are made of  90%nylon + 10% lycra, or 90% terylene + 10% lycra fabrics. A small proportion of lycra will be blended to improve the elasticity.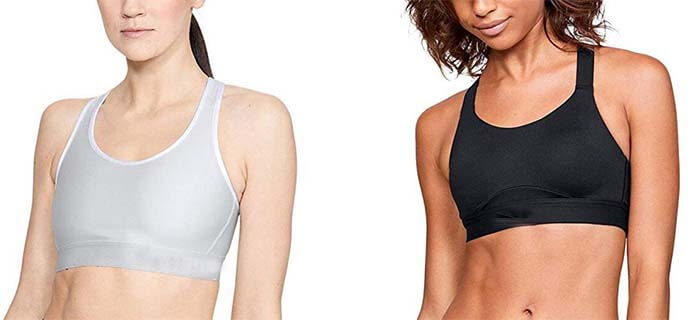 Comparatively speaking, Nylon is softer and smoother than terylene, the price of nylon is 2 times higher than terylene.
But the fabrics for the common bras are mostly blended by cotton + polyester, cotton + nylon, and cotton+nylon+polyester.  In this way, those blended fabrics could retain the wear resistance and intensity of synthetic fibers and also the breathable and hygroscopic properties of natural fibers.
Many waist trainers, also called cinchers and waspies, are made from the above materials according to the consumers' needs. And many high-quality cinchers are infused with latex, which is pretty unrivaled due to the amount of compression it provides and its durability.
2. 7 Main Accessories for Bras
So far, you have learned the properties of the 6 main fabrics, now you may have some ideas when choosing the right fabrics for the bra you intend to produce.  After selecting the fabric, you should match different accessories according to the type of bra you wear. The following are 7 main accessories for bras.
1.The underwire
The underwire is used at the bottom of the bra cups and is an important accessory material for bra products. There are generally three types of steel ring materials.
Common underwire: It is made of iron, and the surface is spray paint or plated. It is the cheapest, at around $0.03/pair
Stainless steel: Under most cases, the underwire used for mainstream underwear is stainless steel.  Around $0.07/pair
Titanium nickel alloy: It's worth mentioning that titanium nickel alloy underwire has temperature sensitivity,  the temperature of our body can make it soft and fit the body shape. Around $0.48/pair.
Plastic underwire(PVC & PE): Plastic underwires are more soft and light than metal underwires. It can easily adjust to the human body and pose, giving less pressure to the breast.

2. Shoulder Straps
A shoulder strap is a tightly woven ribbon of a certain thickness. It is an important part of bras helping fix and holding the bra on our body. Most bra straps are made of nylon, which is strong and solid. Straps widths vary according to the styles and functions of the bra. 
Wide straps have stronger tension, holding the bra tight and not easy to slip off, So wide straps always go with functional bras( gathering bras, push up bras sports bras). Thinner straps are more delicate and are more suitable for comfortable and good looking bras (silk bras, lace bras, and sexy lingerie)
3. Pad
Pads are used inside the bra cups to support and push up breast, which can be divided into 3 types: sponge pad, water pad and air pad.
The most common type is the sponge pad, which is fluffy. Air pad and water pad is growing more popular nowadays. Air pad is more and more popular for its breathable characteristics. Water pads are the hottest during hot summer days for its cool touch. 

4. Lace
Lace is an important embellishment for bras and panties. Lace can be made into countless designs and colors to improve the aesthetic sense of the bras.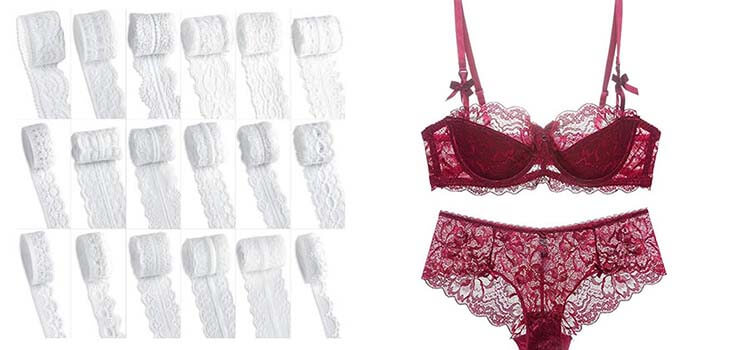 5. Buckles
Shoulder buckle is used to connect underwear and shoulder straps, It can be divided into "8" buckle and "9" buckle, the latter is detachable while the "8" buckle is fixed. 
Back buckles are used to adjust the tightness. Generally, back buckles have two types: single row and 3 rows buckle. Single row back buckles always go with thin shoulder straps, while 3-row buckles go with wide.

6. Shaped yarns
Shaped yarns are made of either nylon or polyester, which are much less elastic and much more intense than natural fibers and thus can be fixed. It is usually used to fix the lining fabric inside the cup, the bridge part and the wing part to prevent deformation.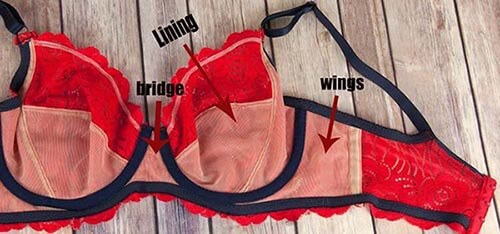 7. Glue Bone
Glue bone is thin plastic bone, an indispensable accessory of bras. It has a certain toughness and strength and is used on the sides of the bra to support and contract the breasts to maintain graceful body shape.
3. Sexy Lingerie
Sexy lingerie is the derivative of bras, sexy lingeries have been a common product in the western countries. In China, it is also being gradually accepted by the public in recent years. 
Sexy Lingeries tends to take "sexy, mysterious, and strong visual temptation" as the basic elements. The lingeries are designed into various styles (like babydoll, teddy, customs,etc.) to cater to different tastes of customers.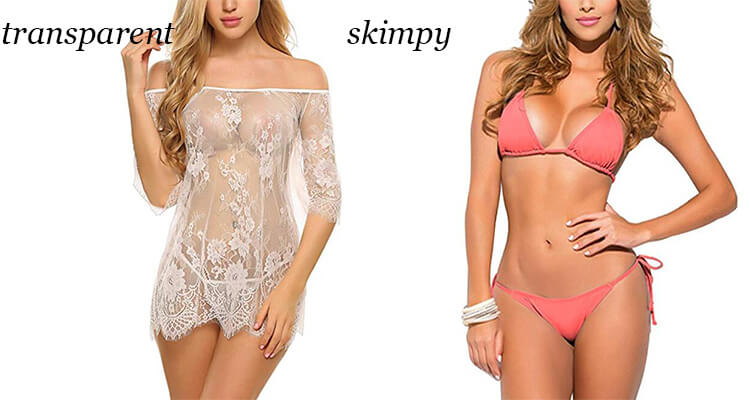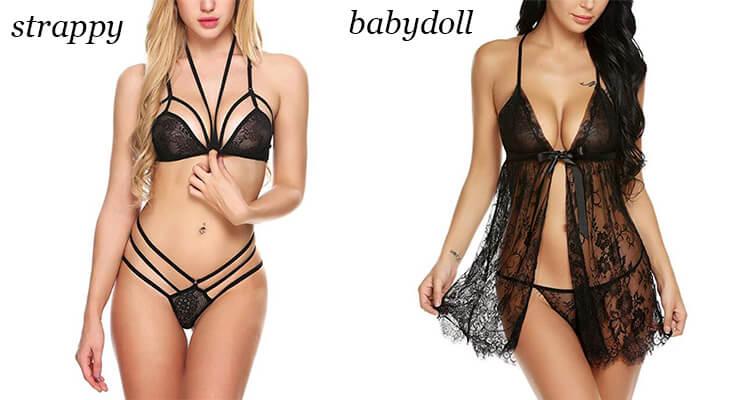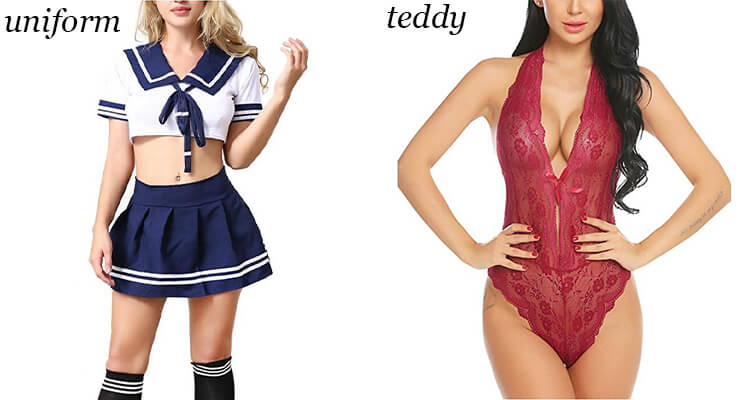 Now you are not a layman in the bra industry, I bet you now have a better understanding about bras fabrics and you will have a good sense of judgment when it comes to choosing fabrics and bras. Leave a comment if anything puzzles you,  we will do our best to help. Click to submit an inquiry if you want to customize a bra or panties, we would love to find the factories for you.