As we all know, Alibaba is one of the best choices for sourcing products for your Amazon FBA business. You can purchase different products that can be privately labeled.
However, it's worth noting that many users have posted reviews about Alibaba on Trustpilot and Sitejabber, including a significant number of negative reviews. Lots of our clients have also had experiences of being scammed on Alibaba, which has led them to not fully trust it.
Let's take a look at some real-life cases our clients have encountered.
Four unfriendly situations that Amazon sellers struggle with
Many of our clients have voiced their frustration, stating that "Alibaba is plagued with scammers, making it an abhorrent shopping platform." They express the belief that raising a dispute is futile, despite the fact that many sellers offer "Trade Assurance".
According to their experiences, Alibaba consistently demonstrates favoritism towards suppliers. If a buyer falls victim to deception by a seller on Alibaba, they feel that Alibaba provides no assistance. As a result, protecting one's rights becomes challenging, inevitably leading to financial losses from their perspective.
Here, I will share some real-life case studies.
Situation 1 — I received unqualified goods that influenced my Amazon business.
More than one client has encountered such a situation. They received excellent samples and then place bulk orders, but the final products would turn out to be of poor quality. These substandard products would then be sent directly to Amazon warehouses and listed on their online store. It was only after receiving a continuous stream of negative reviews that they realized the quality issues with the products. It was too late.
Another scenario is when you place two separate orders for the same product with the same supplier, but the materials, colors, and other aspects of the products are different. This will also affect Amazon's business.
Situation 2 — My custom project was rejected or overcharged.
Before finding us, many clients experienced rejections by suppliers on Alibaba to complete their custom projects. The main reasons for rejections are often due to the failure to meet the supplier's MOQ and the complexity of the custom project, making them less profitable.
Additionally, some suppliers on Alibaba quote too high. For example, a client wanted to custom this flow wall desk to a bigger size. A trading company on Alibaba quoted $70, which was a high price. However, it was challenging for the client to find a factory that could customize it at a lower cost.
We assisted him by connecting with a toy factory that had not previously produced this product. We provided design sketches, and within 3 days, they successfully sent me a sample with a cheaper quote which saved the customer nearly 40% of the cost.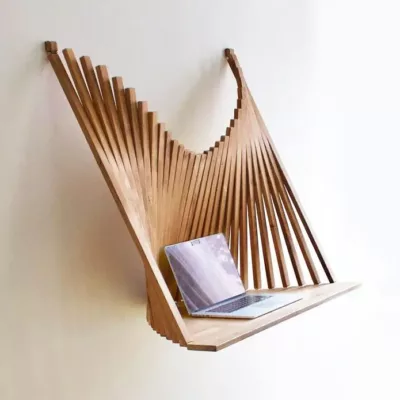 Situation 3 — Low product prices are often not really low.
Many suppliers on Alibaba set their prices low but look elsewhere to make up for low-profit margins. The most common way is to use inferior materials to make products.
A client came to us with low quotations for his children's fork from Alibaba suppliers. He requested the handle to be designed in a peculiar caterpillar shape with added glowing elements inside to make it visually appealing.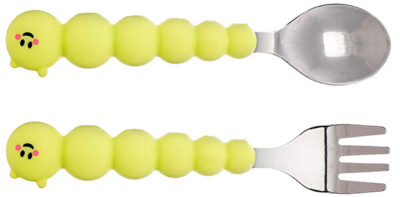 Based on his design requirements, we provided a quote of $1.7, which is higher than Alibaba's $0.9. We explained that our quote was based on a design that aligns with his concept, using soft PVC material to provide a texture more suitable for utensils used with food. However, suppliers on Alibaba offered a flat monochrome handle made of PP material through screen printing, which couldn't achieve the desired effect.
Situation 4 — I received fewer shipments without any solution.
Client A shared his experience of starting an Amazon business. He purchased 500 units from a verified supplier on Alibaba but received only 200 units. Despite raising multiple disputes on the Alibaba platform, he did not receive a substantial response, resulting in significant financial and time losses.
In reality, even some verified suppliers on Alibaba with "Trade Assurance" and "Onsite Checked" titles cannot guarantee 100% reliability. These titles can be obtained through payment, and the platform's verification process may only require providing a factory video (which could be from a different factory).
In reality, there are reliable suppliers on Alibaba. However, finding a competent and reliable one is not easy, even for Chinese individuals. That's why many importers switch to cooperate with Jingsourcing, especially for those engaged in e-commerce wholesale or dropshipping.
Jingsourcing: a new gateway to successful Amazon business
Say goodbye to deception on Alibaba with Jingsourcing
When you partner with Jingsourcing, you can bid farewell to these concerns. Since our establishment in 2015, we have catered to a multitude of Amazon sellers, ranging from newcomers to million-dollar ones. The vast majority are repeat clients who thrive by selecting suppliers from our resource database, leading to prosperous business growth. These suppliers have all passed our strict factory audits and cooperated with us many times. They are all capable and reliable.
As an intermediary, we assume full responsibility for each client. In their eyes, we are synonymous with reliability and trustworthiness.
Professional & reliable customized project capabilities
Your rejected custom project has hope now. Our sourcing team is experienced and innovative in custom projects, having worked with a wide range of product categories. Take a look at one of the projects we have customized for our clients.
This egg-collecting apron is being sold on Amazon for $20, but it is available for only $3 on Alibaba. An Amazon FBA seller in the United States wanted to customize 500 units. However, many suppliers on Alibaba rejected her request because most factories only offered pre-made inventory items without customization options, and her order was too small to be profitable. One supplier said that he could accept the order, but the quoted price was twice the estimate.
Nevertheless, we were determined to assist her and invested our time and effort. We identified an apron factory that had never produced this product before and successfully convinced them to customize it. The client was highly satisfied with the quality and price. Within just 5 days, the product sold out on her Amazon store.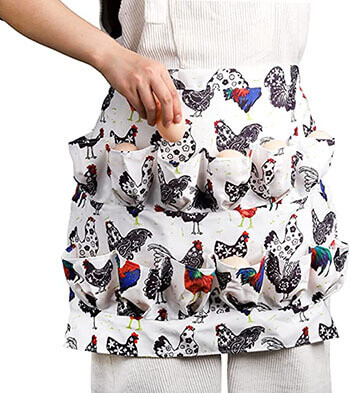 As you can see, we have the ability to connect clients with manufacturers willing to undertake custom projects. Regardless of the challenges, we are committed to delivering outstanding results by finding unique solutions tailored to our client's needs.
Realize your customized ideas through Jingsourcing
Guaranteed product quality and Amazon compliance
Many clients trust Jingsourcing because we place a strong emphasis on product quality. We are committed to providing each client with products that strictly meet Amazon's quality requirements. You can choose our 1-by-1 inspection service to reduce the defect rate to 0, ensuring that your Amazon store does not receive any negative feedback.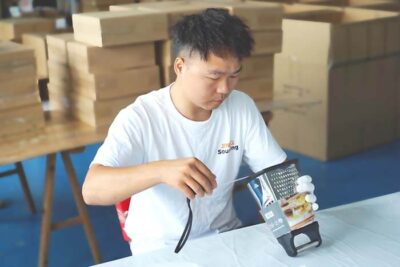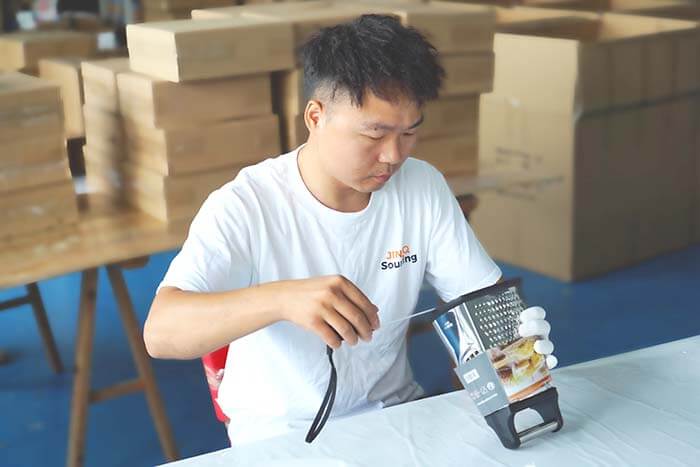 Furthermore, Amazon has strict requirements for product packaging and labels, and we have extensive experience in handling these orders. We have full-time staff to pack and bundle products and add FNSKU stickers. Our labor fees are $5/hour, much lower than that of the 3rd-party FBA pre-service providers.
Get Your 100% Perfect Amazon Product
Fast & Affordable International Shipping for Amazon Sellers
We have established strong partnerships with shipping carriers and logistics providers, allowing us to negotiate competitive freight rates. By leveraging our network and expertise, we help you save on shipping costs and maximize your profitability.
In addition, we understand the importance of timely deliveries for Amazon sellers. Our team works diligently to provide efficient shipping solutions that ensure your products arrive at your designated Amazon fulfillment centers within the expected timeframes.
Get Competitive Shipping Solutions by Jingsourcing
Expert product photography and free warehousing services
Our dedicated photography team effortlessly captures stunning product photos and videos while we handle procurement, allowing you to focus on business growth and management. These captivating visuals will captivate customers, elevate your brand image, and boost your market competitiveness.
But that's not all. We go above and beyond by offering 1-2 months of complimentary warehousing services in China. With our flexible inventory management options, you can store your products in our secure facilities and adjust stock levels as needed. By leveraging this service, you not only slash Amazon warehousing expenses but also overcome the challenge of limited warehouse capacity during peak seasons.
Join Our 1000+ Amazon Clients