Looking for a suitable B2B marketplace is stressful. It can take a long time to make a decision on which platform to choose. So this post will list 10 common B2B websites for you to have a further understanding of their features. And you can figure out the platform from where you can reap the best benefits.
Explore B2B websites of different types
B2B websites, also known as business-to-business websites, are online platforms to sell products or services to other companies or organizations, not individual consumers. As a virtual marketplace, it allows businesses to make transactions, trade, and strike contracts with one another.
There are many types of B2B websites, they include
Procurement Platform. It provides a marketplace for purchasing goods, such as Alibaba.
Business Services Platform. It offers a variety of business services such as marketing, finance, human resources, etc., like Fiverr, and Upwork.
Logistics and Supply Chain Platform. It helps connect suppliers and distributors, providing services such as logistics, warehousing, and supply chain management, like Freightos and Amazon Supply Chain.
Financing and Investment Platform. It provides funding and investment opportunities for businesses, such as Kickstarter.
These platforms aim to facilitate communication, collaboration, and transactions between businesses, offering more efficient and convenient business services and resources.
Best 11 B2B e-commerce wholesale websites
Alibaba
Alibaba is China's largest and top B2B wholesale website. It offers a wide range of products and suppliers to choose from. Many importers take it as the first choice when sourcing products from China. Because they can engage with different types of manufacturers at the same time and compare the prices, packaging, delivery times, and reviews to find the one that fits their criteria the best.
Global Sources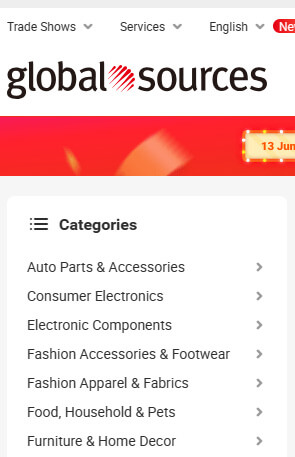 Global Sources is a B2B platform that connects buyers and suppliers worldwide. It doesn't have too many product categories like Alibaba. It mainly focuses on electronics, auto parts & accessories, gifts, crafts, jewelry, etc. While it charges a higher membership fee compared to Alibaba, some small trading companies may choose not to join due to the cost.
In addition to its online services, Global Sources organizes export sourcing shows every year. These shows include the world's largest electronics and mobile electronic shows, as well as Lifestyle and Fashion shows. These offline trade shows provide an opportunity for buyers to easily find suppliers in person.
Made in China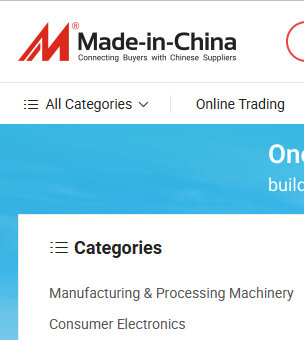 Made in China is a wholesale website similar to Alibaba. It primarily focuses on promoting and selling Chinese products. Many buyers from developed countries prefer using this platform to find Chinese suppliers. The website mainly offers industrial products, such as machinery, auto parts, motorcycle parts, and more.
DHgate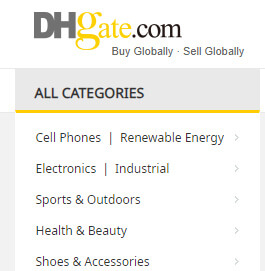 DHgate specifically caters to small orders. It specializes in daily consumer goods, such as electronics, shoes, clothes, etc. And it is particularly popular among overseas small businesses such as Amazon and eBay sellers, as well as dropshippers. Because DHgate allows for smaller MOQs, even as low as 10 pieces.
AliExpress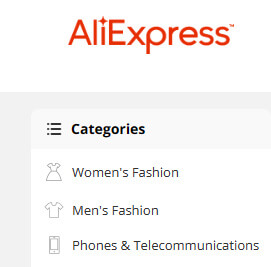 It is a trade website owned by Alibaba. Though Aliexpress is geared toward retail customers, there are still many sellers that offer small wholesale services. And these sellers often have a presence on other B2B websites like Global Sources. So you can not only buy in bulk at a lower price on Aliexpress but also find China wholesale suppliers.
If you want to buy products in bulk, it's advisable to contact the sellers and inquire about potential discounts for larger quantities. For example, if you want to purchase 30 pairs of pearl earrings for $6 each, you can negotiate a lower price with the seller through messaging.
On the above platforms, most products have listed prices and MOQ, but for customized products, you need to contact the suppliers directly for pricing, because the MOQ is always higher. And suppliers typically negotiate only when your order meets the MOQ standard.
While some buyers may doubt their reliability due to negative reviews, these platforms are actually all legitimate. Suppliers of different qualities can indeed cause a terrible shopping experience. So finding a reliable supplier is crucial for safe and satisfactory purchasing.
In addition, the platforms support various payment terms, such as Paypal, L/C, T/T, D/P, etc. You can check the accepted payment methods for each supplier on the product details page.
Amazon business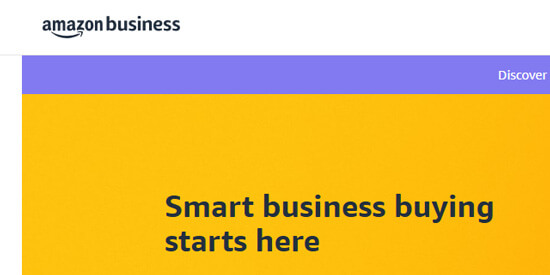 Established in 2015, Amazon Business operates in the wholesale trade of different product categories, such as IT products, and office supplies. And it allows you to request quantity discounts from some sellers.
Amazon Business also offers exclusive price savings and shipping benefits for registered business members. Account holders receive price breaks on multiunit purchases, general price cuts on millions of business products, and the opportunity to compare prices from multiple sellers. Meanwhile, it supports a flexible payment solution.
In addition, Amazon Business serves clients by acquiring solutions that enhance their overall experience based on the scale of their business.
Thomsnet

Thomsnet is an American B2B wholesale website with over 100 years of history. It offers a vast database of supplier listings, product catalogs, and technical specifications, covering a wide range of industrial sectors such as manufacturing, engineering, construction, etc.
It helps buyers find the right suppliers easily. It has a simple design and a strong search feature that allows users to search for suppliers by location, product category, certifications, and other specific needs. Thomasnet also offers useful resources like industry news, insights, and guides to keep businesses updated on the latest trends and innovations.
McMaster-Carr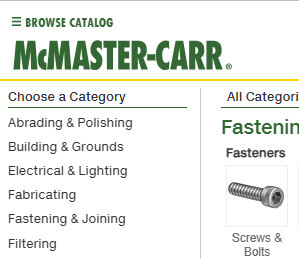 McMaster-Carr is an American company with over 100 years of history. It sources over 700,000 products, including hardware, raw materials, industrial materials and tools, and maintenance equipment. This website allows buyers to place small orders while some of the larger wholesalers have restrictions that require them to place large orders in certain categories.
Moreover, this website releases a new catalog annually and it contains most of the products that it sells. If you want to be on the mailing list, you have to become an established customer with them. In addition, McMaster-Carr has an app for mobile users, making it easier to purchase at any place.
The Wholesaler UK

Founded in 1999, this UK-based online platform serves as a directory for products of wholesalers and suppliers. It is entirely free for buyers and only verified suppliers are listed. And it focuses on specific categories but doesn't offer a vast selection.
When you click on a supplier's profile, you gain access to their website and various additional details. These include contact information, target market, trading methods, customers they serve, minimum order value for deliveries, etc. The platform provides comprehensive information to facilitate communication and transactions between buyers and suppliers.
IndiaMART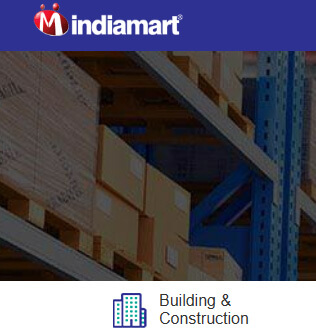 It is an Indian e-commerce company that provides B2B and C2C sales services via its web portal. You can connect 7 million manufacturers, suppliers, and exporters from around the world. It primarily caters to small and medium-sized businesses.
To ensure buyer confidence, IndiaMART offers a payment protection program, providing security and reliability in transactions. This feature allows buyers to engage with sellers conveniently, regardless of time or location. Additionally, IndiaMART provides a convenient instant payment option for suppliers through its platform.
In addition, IndiaMART offers a range of membership plans, starting from basic to premium. And it also provides a mobile application for purchasing.
Fibre2Fashion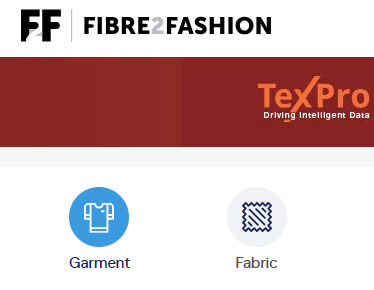 Fibre2Fashion is a leading B2B website in India specializing in the textile and fashion industry. It holds over 70,000 registered companies and above 1800 products, categorized by material, fabric, age, etc. Moreover, the portal currently offers analysis reports, business solutions, magazines, and much more along with their products.
Jingsourcing elevates your wholesale business to new heights
As a top Chinese sourcing company, Jingsourcing specializes in importing products beyond your reach. With our premium sourcing solution, we cater to clients lacking import experience or managing multiple product categories. We provide comprehensive support for your online and offline businesses, from supplier selection and price negotiation to production follow-up, quality control, compliance testing, and shipping logistics. So we can help you
Discover products from diverse sources
Finding a reliable supplier and ensuring error-free production can be overwhelming, especially when sourcing products of different types. And we excel in sourcing an extensive range of products across various categories, regardless of the scale.
Suppose you want to import 10 types of umbrellas and 10 types of wigs from China, it could take a lot of effort and time to select the suppliers and find the most suitable one. Because selecting at least 5 suppliers as alternatives is necessary, which means a minimum of 100 suppliers here.
But if you ask Jingsourcing for help, we can quickly find the best suppliers for each product and help you get a competitive price, ensuring that your sourcing requirements are met efficiently and effectively.
Simplify your sourcing process
Based on our one-stop service, you just need to check the samples and wait for the delivery. We will stand in your shoes to communicate with suppliers that meet your requirements throughout the whole process. If you have any other demands, we will deal with them immediately. And we can follow up on the production process and conduct product inspection as required.
We can provide 1-by-1 inspections to minimize the defect rate to zero, which is a higher percentage of product checks compared to third-party inspection companies. In addition, we're able to customize packaging, and purchase accessories to create bundled products, even for small orders.
Experience seamless sourcing with our specialized solution.