Importing lighters from China is a lucrative opportunity due to their competitive pricing. However, as lighters are classified as dangerous goods, international transportation and customs clearance present significant hurdles. In this blog, we will explore these key challenges and provide insights for successful importation.
How much does it cost to make lighters in China?
A basic lighter may cost $1 in your country, but its price in China is around $0.15. In Shaodong City, Hunan Province, you can even find a direct factory price of $0.05.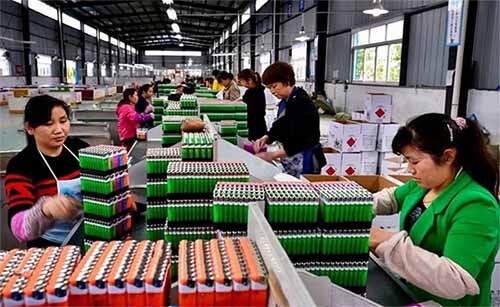 This small city produces 70% of the world's lighters. The production cost of a disposable lighter there is as low as 5 cents per unit. Remarkably, this price has remained unchanged for the past 20 years. There are 4 major factors attributed to that:
The manufacturing of lighters is labor-intensive and Shaodong has a significant advantage, about 200,000 people working in the lighter industry.
People there produce all 20 different parts required for a lighter locally. This reduced production cost to only 3 cents per unit, by eliminating the need for external suppliers and transportation fees.
The use of automated equipment has led to a 90% reduction in labor costs. Previously, workers used to assemble each lighter by hand, but now one person can operate 5 fully automated machines.
Highly clustered manufacturing and efficient supply chain mechanism. The casings, bases, springs, flints, electronics, and other components of lighters, totaling over 200 parts across 15 categories, can all be manufactured in Shaodong. Moreover, relevant factories are located within a 30-minute drive distance, significantly reducing labor, logistics, and time costs.
All these are why the lighter remains priced at $0.15 and keeps profits, despite the increased raw material costs and labor expenses.
How to ship lighters internationally?
Lighters are classified as DG cargo Class 2.1, UN1057. Because they contain flammable fluid or gas like butane inside. It's a must to use rigid outer packaging that complies with the packaging class II testing requirements, preventing leakage and ignition during transportation.
In most cases, the fuel and gas inside USB rechargeable lighters and torch lighters can be removed to be empty lighters and classified as general cargo for transportation.
Air freight or courier services are suitable for shipping samples or small quantities of lighters. And delivery requirements are strict. For example, according to IATA regulations, UN-certified packaging boxes must be used, and the weight of a single UN box for cargo aircraft should not exceed 15 kg. For passenger aircraft, the weight of a single UN package should not exceed 1 kg.
This applies only to brand-new, unused lighters. For previously emptied used lighters, there is a need to inquire with the relevant courier companies or freight forwarders about the specific transportation regulations, as most used lighters still contain inflammable substances.
Disposable lighters cannot have their gas/liquid extracted. Shipping companies only accept such goods as full container freight and strict requirements apply. In addition to the necessary documentation, compliance with concentration requirements is also mandatory for lighter shipments. The gas measurement must be conducted by designated companies appointed by the shipping company. Upon completion, the relevant report is submitted to the shipping company for review and approval before loading onto the vessel.
Typically, the main origin ports for exporting containerized lighters are Shanghai Port and Ningbo Port in China. Moreover, it is necessary to find freight forwarders specializing in lighter shipment bookings and customs declarations.
Make lighter wholesale and customization simple with Jingsourcing
As a leading sourcing company in China, JingSourcing has helped 4000+ clients source and ship a wide range of products, including varied types of lighters.
Let our professional lighter supplier resources work for you.
For such sensitive and hazardous goods as lighters, you'd better find registered and legitimate lighter manufacturers with export qualifications recognized by customs.
Currently, we have established partnerships with reliable lighter factories that possess all the necessary certificates, including gas measurement reports, pressure vessel inspection certificates, and dangerous goods packing certificates. All these are crucial for ensuring smooth customs clearance.
We have personally visited and inspected the geographical locations and factory scales. In industrial clusters, most lighter factories utilize injection molding machines for component production, followed by manual assembly and testing. We conduct thorough inspections of the equipment, lighter appearance, and texture, as well as workers' performance in lighter ignition testing, flame adjustment, etc.
Our cooperative lighter factories are of all sizes. The price of small lighter workshops is lower compared to larger factories. For instance, we had a customer who had a large order for lighters but ended up choosing a small factory. While large factories save costs in terms of machine assembly, machines often have higher requirements for components, resulting in higher unit prices.
Ask Jingsourcing for professional lighter factories.
Utilize our lighter import-export expertise to secure market entry.
Because lighters filled with flammable gas or flammable liquids belong to class 2 dangerous goods, there exist high risks of explosion and fire during transportation. So, many shipping companies refuse to handle such shipments. Not all DG freight forwarders can do it.
However, we have long-term cooperative lighter freight forwarders who have established relationships with shipping companies that are willing to accept such shipments and are experienced in dealing with customs declaration procedures, including the preparation of necessary documents such as MSDS.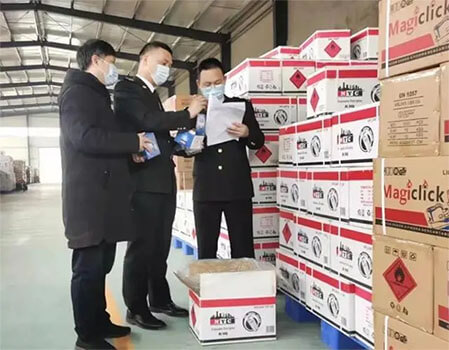 Another challenge lies in the imported country's customs clearance, which varies from one country to another. In developing countries, such as the Middle East, it's easier to clear lighter shipments at customs, and many buyers do it themselves. In contrast, customs requirements in developed countries are more stringent.
In the EU, the CFR regulations are the same as America's. Besides, lighters must undergo CE certification to enter the European market, specifically complying with EN13869 and EN ISO 9994 standards.
Typically, it's necessary to find a local customs broker or freight forwarder who specializes in dealing with lighter shipments.
Contact Jingsourcing for reliable forwarders.
Harness our experience in lighter sourcing and customization to drive your business.
We excel in sourcing and customizing lighters, especially in the types of electronic lighters and BBQ lighters, including packaging. Disposable lighters are cheap and low in profit margin, similar to A4 paper. The minimum order quantity is one container, around 1 million pieces.
In my experience, custom logos and patterns are preferred options for many buyers. The most common printing methods include screen printing, UV printing, laser engraving, stickers, etc.
The most cost-effective options for large quantities are screen printing and UV printing. The prices for both options are similar, around $0.015/item. Although UV printing does not require plate making like screen printing, the equipment itself can be costly. So small quantities are not cost-effective. In comparison, silkscreen applies well to simple logos with 1-2 colors. UV printing works better on complex, creative patterns.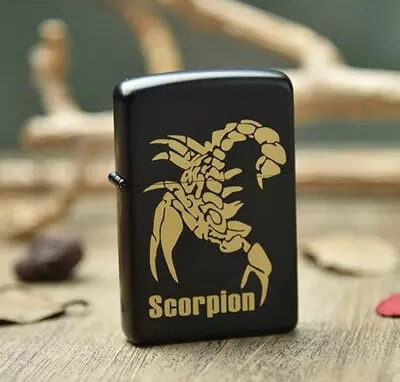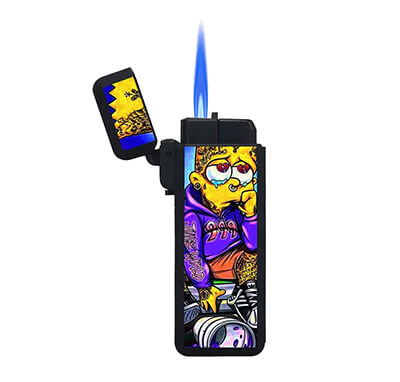 For small quantities of multi-purpose lighters that are rechargeable and have high value, choosing laser engraving or stickers would be more cost-effective. For example, the laser engraving cost of 300 pieces starts at $35, depending on the quantity and size. Laser printing only applies to the color of the material itself. On the other hand, the cost of 300-piece lighter stickers is around $28, including labor labeling fees.
Start your custom lighter business with Jingsourcing.