China has always been a popular choice for sourcing T-shirts. Manufacturers here offer a diverse range of wholesaling options and flexible customization services.
This post shows some related information about sourcing T-shirts from China. Let's take a look.
When to choose Chinese T-shirt manufacturers?
If you only want to customize one or two T-shirts, it's best to choose a local POD company because they have no MOQ limitations. Once your purchase quantity exceeds 50 pieces, it's more cost-effective to import from China.
Many places in China produce T-shirts, and there are numerous suppliers on Alibaba, making it easy to find suppliers to help you with T-shirt production. Moreover, you don't need to worry about shipping. If you buy dozens or hundreds of pieces via express delivery, you can receive them within a week.
Why choose JingSourcing to handle your T-shirt project?
JingSourcing has helped many international clients import T-shirts from China over the years.
These clients range from small-to-large-scale e-commerce sellers purchasing T-shirts for resale, to individuals customizing small quantities for personal use or promotion. Additionally, many POD companies have also purchased blank T-shirts from us. They have their ideas regarding fabric, GSM, pattern design, etc. We can provide customized services for them.
Clients choose us because:
Our T-shirt prices are at least 10% lower than Alibaba's.
As a leading sourcing company in China, JingSourcing is opposite to Yiwu International Trade City, where there are many suppliers of high-quality T-shirts. We maintain a close partnership with them and are able to obtain ex-factory prices.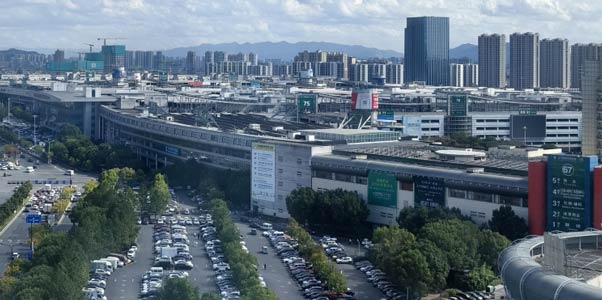 Yiwu International Trade City is across from us.
Furthermore, we offer a variety of T-shirt fabric types and style options available on the market.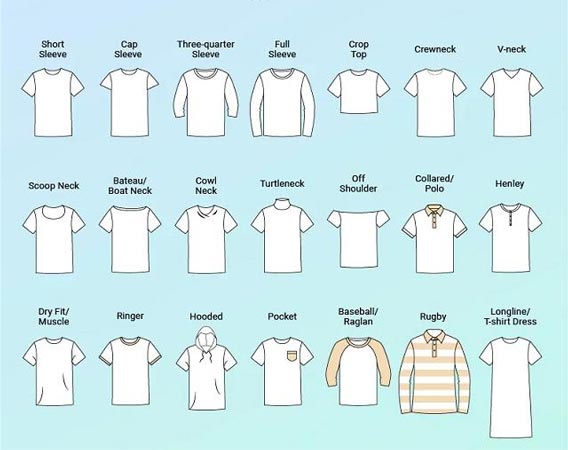 We are experienced in private-label T-shirt projects.
There are many ways to present patterns on T-shirts, like DTG printing, screen printing, sublimation printing, heat transfer printing, etc. Each method offers unique results in distinct visual effects on the fabric.
For example, DTG printing and sublimation printing can accurately reproduce intricate designs and a wide range of colors on T-shirt surfaces. While the latter is best used on fabrics containing more than 80% polyester fiber.
Screen printing, on the other hand, is suitable for high-volume printing of uncomplicated patterns with only a few colors.
We can also deal with complex pattern customization that involves the combination of multiple printing methods.
For example, a customer wanted to embroider oil painting patterns on his T-shirt. Many suppliers on Alibaba refused his request because it's hard to reproduce the complicated colors and details of the pattern by embroidery to make it like an actual oil painting.
But our agent worked out a solution. He found a factory to embroider the basic pattern shape first and then used digital printing to finish the rest areas featured in many complicated colors and details. The customer was very satisfied with the result.
Not all sourcing companies can do this. Many inexperienced or conservative ones will give up when they hear that the factory cannot do it. In such a situation, we will persuade the factory to try a new "combined solution" to realize the client's ideas.
The oil painting is not from our client, just for reference.
Many clients also want us to provide customized labels for T-shirts, whether sewn on clothes, directly printed, or using hangtags, etc., all are possible.
We offer flexible quality control services.
Quality is one of our most important aspects. We have our warehouse, according to customer demand, to provide flexible quality control services.
We follow the AQL sampling standard to strictly control the quality of the sample and mass products. If you want to minimize the product defect rate to 0%, you can ask for our full inspection service.
In addition, we focus on things you care about, like stitching defects, fabric defects, inconsistent sizes, etc. We can talk to you over video and check if you're okay with any small mistakes we find, so we can do our checks faster.
Unlike other big inspection agencies, we give you detailed reports, not just simple pass-or-fail judgments. If we find something that doesn't match the standards, we will contact the manufacturer to help you reproduce and ensure that the problem is resolved.
Let JingSourcing support your T-shirt Business