Sunglasses are popular worldwide and worn as a fashion piece and for protecting the eyes from the harsh rays of the sun. This is why sunglasses can be a profitable product. The challenging part is finding the right manufacturers that can supply unique and modern sunglasses cost-effectively, so you can launch your brand and earn profits.
This is where sunglass manufacturers in South Africa can prove to be valuable as they manufacture, and distribute sunglasses at affordable rates to businesses worldwide.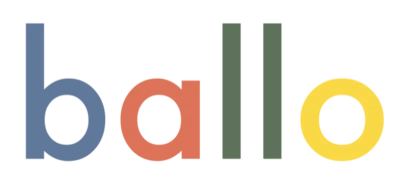 Ballo is a sunglasses manufacturer in South Africa that was founded in 2013. The company's name originated from the combination of the founder's, Alistair Barnes, family name, Barnes, and mother's maiden name Gallo.
Their product collection features sunglasses made for men and women, blue light blocking glasses, African fabric glasses, wood glasses, and other accessories.
The company claims its products are handcrafted from eco-friendly materials as its philosophy is to put the planet before profits. Ballo is located in Cape Town, South Africa, and claims that all its raw materials are sustainably sourced, upcycled, and recycled.
ThisGuy is a wooden sunglasses manufacturer in South Africa launched through a partnership of an engineer, an IT consultant, and a plumber. The company claims that its products are made for people who love the outdoors and require affordable polarized wooden sunglasses.
The company's product line is inspired by nature, and their website declares that for every pair of sunglasses sold, ten trees are planted in Africa to combat deforestation and save the planet.
As of 2021, the company claims to have planted almost 150 million trees with its partners and has provided work opportunities to Malagasy people.

I am Trendis an eyewear manufacturer in South Africa that is based in Capetown and was founded by Tamarin Aubrey. The company claims to be driven by a passion for high-brow fashion and luxury sunglasses.
Their fashionable eyewear collection is curated with international standards and maintains a luxury aesthetic.
Based in Cape Town, the company claims to be a leading fashion eyewear brand that strives to provide its customers a unique and exclusive shopping experience.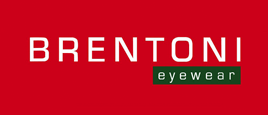 Another South African sunglasses manufacturer is Brentoni, which was established in 1992. The company has an extensive nationwide distribution network that enables them to deliver products quickly and efficiently.
Brentoni Eyewear's headquarters is located in Mocke Dr, Diep River, South Africa. The company also has its network available in Namibia, Botswana, Mauritius, and Seychelles.
Their product line is updated with new styles every four months, and the company claims its products follow the latest trends to ensure the pieces never go out of style. The sunglasses and eyewear are fitted with Polarized or UV 400 lenses for protection.

Torga Optical is a sunglasses manufacturer in South Africa that also provides professional eye care services. The company has a wide range of sunglasses and optical eyewear that is made locally and includes German precision lens enhancement technology.
Founded in Cape Town, South Africa, today the company has over 100 optical stores that sell sunglasses and optical frames. It claims to have a state-of-the-art manufacturing facility in its hometown where all frames and lenses are produced.
Their website claims that its spectacles and fashionable sunglasses collection follows the latest European fashion trends, are budget-friendly, and each piece represents customer's distinct personalities and lifestyles. They have over 800 designs featured in their catalog and claim that 300 new styles are released annually.

Lensco claims to be market-leading optical eyewear, sunglasses, and lens manufacturer in South Africa. The company supplies optical frames, lenses, and sunglasses to local optometrists and retailers.
Based in Durban, South Africa, Lensco claims their workforce consists of experts that are skilled in manufacturing quality eyewear and distribution of optical frames.
Their website further claims that the company only provides the best quality sunglasses to their customers by maintaining proper quality standards.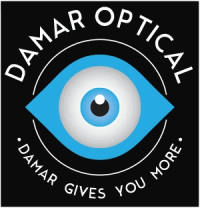 Damar Optical is another sunglasses manufacturer and wholesaler in South Africa that supplies sunglasses and eyewear to retailers. Located in Sandton, South Africa, the company claims that it is dedicated to offering the best quality products to its clients.
Their product catalog has a wide range of in-house brands as well as global branded sunglasses and eyewear. They claim that each of their clients receives personalized service from their expert customer service representatives and ongoing assistance.
The company was founded in 1996, and since then, the company's product range has grown from international brands to eight in-house manufactured sunglasses and eyewear accessories brands.

Westcor is a South-African sunglasses manufacturer and private label service provider that helps fashion and accessories retailers create, manage, and expand their brand's product line and offerings.
The company claims to follow the latest international trends in fashion and develop sunglasses and other accessories accordingly. They also claim that their workforce is skilled in offering the best products and services based on customer requirements.
The company offers full private label branding services that include logo design, packaging, and even merchandising solutions.
Dynamic Optical (Pty) Ltd. is a sunglasses factory shop in Johannesburg that offers sunglasses and optical eyewear to local resellers and international brands.
The company claims to have earned its reputation as one of the essential distributors of luxurious and fashionable eyewear and accessories in South Africa.
Dynamic optical claims to be a young company with energetic management and a professional workforce that is driven and highly motivated to help their customers find the perfect eyewear.

Uber Optical is a sunglasses manufacturer in South Africa that was founded in 2009. The company was incorporated after years of experience and research by Peter and Bruce.
Today, the company claims that they have dedicated employees that strive to do their best and improve constantly.  
Their product collection features frames made in-house and branded sunglasses. The company is located in Capetown and supplies the majority of its products locally.

Kraft Eyewear is a sunglasses manufacturer in South Africa that offers sustainable products inspired by local designs. The company claims its products are made with high-quality products.
Based in Durban, South Africa, the company was founded in 2013 by Rhett and Kerry. Their website claims that the founders launched the brand with the aim of crafting sustainable sunglasses and eyewear that is unique and different from the rest.
Their product collection includes different sunglasses and optical frames made of wood that the company claims is sustainably sourced from the forests of Africa. Their products are available at several optical and fashion accessories stores throughout South Africa. 
12. Spec-Savers South Africa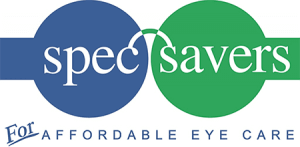 Spec-Savers is a sunglasses manufacturer in South Africa that claims to provide affordable eyewear and sunglasses, coupled with professional eyecare services.
The company is based in Eastern Cape Town and has 50 employees working at different Spec Saver stores across South Africa. They also claim to be a socially responsible company.
Their product catalog features spectacles in different shapes, styles, and sizes, sunglasses to suit different personalities, and various contact lenses made for fashion and prescription purposes.

Ocean Eyewearis a sunglasses manufacturer in South Africa that was established in 1984. The South African eyewear brand has a wide range of sunglasses and eyewear in distinct styles and vibrant colors.
Their product categories include polarized sunglasses, fashion eyewear, sports sunglasses, Junior range, Rx, and ready-made readers collection. They supply their eyewear and accessories to both local and international clients.
The company has expanded since its establishment and now has its presence in Australia, Indian Ocean Islands, Canada, Africa. The brand also claims to be registered in the European Union.
If you want to learn more about sunglasses manufacturers located in other countries and regions, you can check our other posts:
Final Words
We hope this list of sunglass manufacturers in South Africa helps you connect with suitable suppliers to purchase from. Now it is up to you to try out the ones that meet your brand requirements and grow your sunglasses business.
Jingsourcing is a leading sourcing company based in China. With our help, thousands of business owners worldwide have successfully imported their desired products from China. If you need help in customizing and wholesaling sunglasses and other products from China, please feel free to CONTACT US.